With the ever increasing pressures of Fraud and competition Employment roles Candidates are seeking an advantage to "Stand out from the Crowd "and give potential employers confidence in their LinkedIn Profile. If you want to know How to Get Verified on LinkedIn, keep reading the article.
Why should you Get Verified on LinkedIn?
The coveted stamp of approval which is found on many social media platforms, verifying the legitimacy of the account, has finally been launched for LinkedIn. This enables our network of verified, trusted global professionals to present their authenticated documents to their peers on LinkedIn.
A Certified LinkedIn Profile distinguish you from other candidates who may have enhanced their profile or background by stretching the truth and adding credentials and abilities they really don't have.
verified LinkedIn Profile
These days it's widely accepted that many people exaggerate or misrepresent themselves on their LinkedIn profile. but that has come to an end with Employers now seeking Certified Employment and Credential Checks. Moreover, Nationally Coordinated Criminal History, Check to ensure they minimize fraud and impacts to their Business.
Also Read:
How to get verified on Facebook? blue verification checkmark
LinkedIn misrepresentations
The most common misrepresentations made on a LinkedIn profile relate to:
Education and qualifications
Employment history periods and gaps
Job title and salary
Duties
Achievements
Omitting important information that may reflect badly on the person.
This makes the recruitment process more challenging for employers, and they are less likely to believe everything in a person's profile.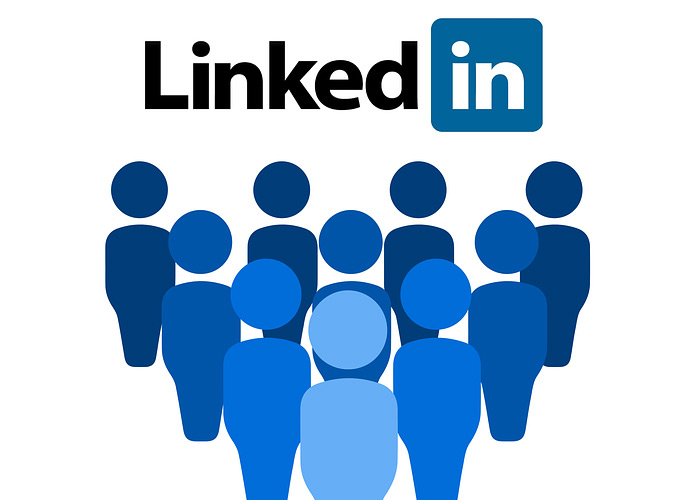 What is LinkedIn verification?
Since LinkedIn is like Facebook of the professional world, you might think that their verification process would be a lot like Facebook's.
But it's not. The LinkedIn verification process works a little bit differently.
LinkedIn hands out check marks on the LinkedIn Lookup app.
These checkmarks prove that someone actually works for the company they've specified.
What is a LinkedIn Badge?
A LinkedIn Badge is a graphic representation of your LinkedIn profile. You can create it from your LinkedIn account and then paste a special code into your website or blog so that your visitors can see it, and click on it to visit your LinkedIn profile.
How to Get Verified on LinkedIn?
This checkmark is miraculously easy to get.
All you have to do is request verification from LinkedIn. Then wait for a four-digit code to land in your business email address.
Then, enter the code into LinkedIn Lookup, and ta-da! You're verified.
However, if someone doesn't have a checkmark on LinkedIn, it doesn't necessarily mean that their profile isn't legit. It probably just means they haven't completed the verification process yet.
Another way to prove your credibility on LinkedIn is to get an invite to its Influencer program, like Bill Gates.
Since LinkedIn doesn't allow people to apply to the Influencer program, your chances of joining the club with Bill Gates aren't super high.
But, LinkedIn will be more likely to notice you if you start publishing your content on their platform.
Also Read:
How to get verified on TikTok ? the blue checkmark Verification
How does LinkedIn verification work?
Via short-form assessments designed by third-party experts, LinkedIn members can test and validate their own skills, ranging from coding languages to everyday business tools like Microsoft Excel.
If members pass, they can use a "verified skill" badge to build a stronger profile and become more discoverable to opportunities. And members are also offered free, relevant LinkedIn Learning courses to improve their skills.
How does a verified LinkedIn profile help your career?
Until now, there were no means of authenticating the information you presented on your LinkedIn profile. Ultimately, anyone can make a professional declaration on LinkedIn and recruiters, peers, employers, and authorities did not have the means to instantly verify if these claims were accurate.
Now, you can provide links to your verified credentials to set you apart from the crowd. Adding this layer of authenticity to your profile will help build instant trust with profile viewers.
This benefits all of our members, whether they are actively searching for a new job, are keen to hear about new opportunities or simply want to position themselves as a verified professional within their industry.
Also Read?
LinkedIn Comment on getting verified
According to LinkedIn, early results show a 30 percent improvement in the likelihood to get hired with completed LinkedIn Skill Assessments.
Each Skill Assessment, whether it's Adobe Photoshop to showcase your design skills or Java to land a developer role, is constructed through a rigorous content creation. Moreover, review process in partnership with LinkedIn Learning industry and subject matter experts will be done.

Once candidates have completed an assessment, a badge will be displayed on their profile in LinkedIn Recruiter and LinkedIn Jobs so hirers are able to quickly identify and verify skill proficiency.
Also Read:
How do you start to get verified on LinkedIn?
So, how do you get started?
Begin by scrolling to the skill section of your profile and select one of the available Skill Assessments you would like to validate.
Any results are kept private to you, and if you pass (in the 70th percentile or above), you will have the option to add a "verified skill" badge to your profile.
If you don't pass, you have complete control over the visibility of their results. Moreover, you can brush up on your skills so you can pass next time.
What happens if you fail the test?
When you've passed an assessment for an in-demand skill, LinkedIn will also send you relevant job recommendations.