While browsing on Facebook, you've probably noticed a blue or sometimes gray verified checkmark on the Facebook Page of many of your favorite brands and companies. You may have wondered how to get this on your own business account for improving your social marketing. If you want to know how to get verified on Facebook, you are in the right place.
Wondering how to get verified on Facebook?
Building an online presence through social media is a key objective for every business. Being the most popular social media platform, Facebook should definitely be the one you focus on in order to achieve this goal.
You can do this by getting more likes, followers, and page reviews. Additionally, to build up your brand credibility, you should get the blue verification badge on your Facebook page.
You might be asking yourself what's the big deal? Why do I need Facebook for business? And why do I need a little blue check mark on my Facebook business page? Well, this blue check mark might be small but it's worth a lot.
Read this guide to learn more about the Facebook verification process and the blue and grey badges you can get. If you're aiming at the blue check mark badge, follow our simple process to get verified on Facebook.
Facebook Verification: Blue badge vs. Gray badge
1. Blue badge on Facebook
From Facebook:
"If you see a blue badge on a Page or profile, it means that Facebook confirmed that this is the authentic Page or profile for this public figure, media company or brand. Keep in mind that not all public figures, celebrities and brands on Facebook have blue badges."
These are Facebook's priority categories for receiving blue badges:
Select people (celebrities, journalists, musicians, athletes, etc.)
Select brands or businesses
Sports companies
Media companies
Entertainment companies
Government officials
Pro-tips:
The following can increase your chances of getting verified:
your business has received a lot of media and press, is a well-known brand, has plenty of word of mouth growth, has a high number of followers (not the only criteria but still a consideration as it's usually growth-correlated), and/or is running ads.
Facebook doesn't disclose all blue badge criteria, but blue badges are ultimately used as a high signal for ensuring the Page will be well-received on their platform and stand out from potentially similar but inauthentic Pages. So if you have a lot of imposter Pages, it's a good idea to emphasize this when requesting verification.
Turnaround time: Verification can take anywhere from days to weeks.
2. Gray badge on Facebook
From Facebook:
"If you see a gray badge on a Page, it means that Facebook confirmed that this is an authentic Page for this business or organization."
These are the primary types of businesses using gray badges:
Local businesses (e.g. businesses with a physical retail store)
Companies & Organizations
Public Figures
Gray badges are commonly used by large retailers like Patagonia who have a blue badge for their main brand Page and a gray badge for each of their local Pages.
Pro-tips:
Any authentic business can request a gray badge. Since it's used frequently by local businesses, it helps if your Facebook Page has your business address and phone number listed.
Gray badges are much easier and faster to get than blue badges.
Turnaround time: It usually takes up to 48 hours to get approved.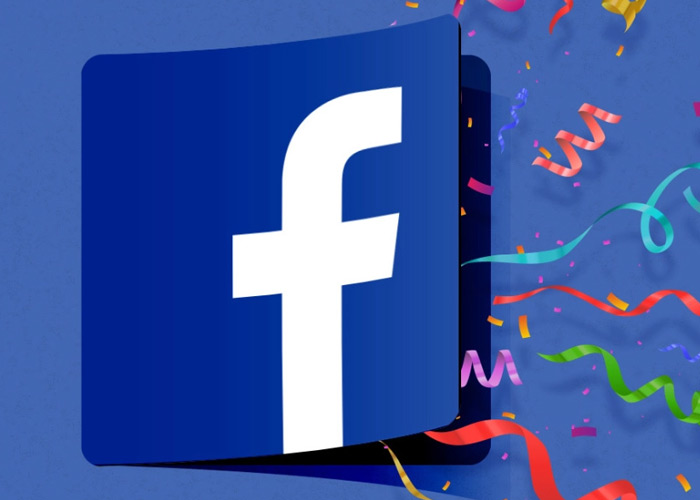 Get verified on Facebook: Guidelines 
There is a set of guidelines that your page has to follow to be able to verify your Facebook business page. There are four significant verification guidelines:
Be Authentic – Your Facebook page has to represent a registered business or entity, or a real person.
Be Complete – The Facebook business page or account has to have an active presence. You have to complete your "About" section, profile photo, cover photo, and have a least one post.
Be Notable – Your business page has to represent an often-searched, well-known entity, brand, or person. Facebook will review accounts that gain feature spots in multiple news sources. However, the review team doesn't consider promotional or paid content as review sources.
Be Unique – To verify your Facebook business page, it has to be a unique presentation of the business it represents. You can only verify one account per company or person, unless you have more than one language-specific account for the same business. General interest accounts usually don't gain a verification status.
Also Read:
Facebook paying content creators and Influencers for competition with TikTok
Why you should get verified on Facebook?
Perhaps you are wondering what it means to have online credibility and how to get your business to be considered trustworthy.
This is exactly where the Facebook verification badge comes in handy for the following reasons:
Getting verified on Facebook proves to your potential customers and followers that you have a high status and that you're reliable. Moreover, they are shown through this blue verification sign that you are a dependable and authentic business that consumers can place their faith in.
Moreover, the bigger and more well-known your company is, the more likely you are to come across imposters who will try to steal your clients or harm your reputation. Facebook verification shows your future consumers that you are who you say you are, making it hard for imposters to damage your business.
If that's not enough, Facebook's verification helps you rank higher on both Google and Facebook's search engines. This allows you to reach a greater audience and gives you a big advantage over your competitors, as potential customers see your business first. So, this can also increase your traffic, engagement, and sales.
Also Read:
How Can You Increase Instagram Engagement in 2021?
How to get a blue badge on Facebook
Verification is free on Facebook, but you want to have your page set up ahead of time to ensure Facebook grants your verification request. Check that your website, bio, email address, and description are all updated and current. You want to link to your business's official website, and you should link back to Facebook from your website.
Next, go to your Facebook page's "About" section. Fill in your business's address or addresses, phone numbers, mission statement, company overview, and other social channel handles.
The goal is to have as much information filled in as possible because this makes your page look legitimate to Facebook when they verify it. Once you have this all on your page, you can start the verification process.
Step One – Go Into Page Verification
If you look at the top left of your FB business page, you'll see a "Settings" button. Click it. This will then open a new page in your tab. Look to your left to find the "General" menu and click it. When the "General" menu opens, look for "Page Verification." Click "Edit" by "Page Verification," then click "Get Started." You can also click this link to request a blue check verification.
Step Two – Instant Verification 
Facebook gives you two ways to verify your page for a blue check mark. One is an instant verification, and one is more detailed. For instant verification, input your business's phone number and click "Call Me Now." Facebook will call the listed number with a verification code. You input the code and wait for Facebook to verify you.
How to get verified on Facebook
Step Three – Detailed Verification 
If you don't want Facebook to call and give you the code, you can opt for the detailed verification instead. To do this, click "Verify This Page with Documents."
Then, Facebook will prompt you to upload a document that proves your business is legitimate. In addition, The document should clearly show your business name and address. Facebook allows you to use:
Articles of incorporation

Your Business license

Business phone or utility bill

Business tax file

Certificate of formation
Step Four – Additional Information 
You'll see an "Additional Information" box when you go through the verification process. Take advantage of this.
Above all, write a quick introduction and outline a compelling reason why Facebook should verify you. Plus, Include links to your brand's Wikipedia page, website, or relevant press articles. Keep it short, concise, and quick.
Step Five – Wait for Verification 
Once you verify your page through uploading documents or having Facebook call you and inputting the code, you'll have to wait for them to complete the process.
Then, Facebook will review your request and either verify your page or deny your request. This process can take between two to 30 days.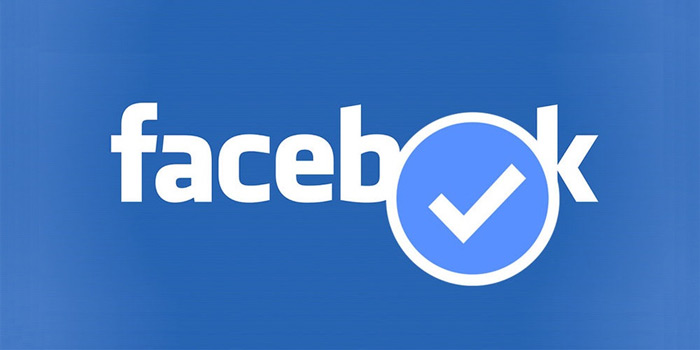 Who can get verified on Facebook?
Unfortunately, not everyone can get a verified badge on Facebook.
It is very difficult to get a personal account verified, and in order to do so, you would have to have a "close to celebrity" status. However, pages of local businesses, companies, and organizations are much easier to verify.
You might have noticed that in the past, Facebook used to have both a blue and grey check mark. The blue tick symbol represented figures, celebrities, and large brands. However, the grey one was meant for smaller businesses and local organizations.
In 2019, Facebook saw that this was creating confusion among users. Therefore, it decided to remove the grey check mark altogether, keeping only the blue verification mark for all businesses and public figures that request verification.
Facebook page verification: Final tips to get verified
Ensure you have all the basic Page profile info filled out and some recent active posts.
If you're a newer business, you may still have to go through the route of verifying with business documentation vs. a phone call to get verified.
To close off with a final tip, Facebook is willing to re-review Page verification requests. So, let's say you apply for a blue badge and don't get verified the first time – try applying for a gray badge first.
Then, once your business has made updates to more closely meet their criteria, has reached another growth milestone, or has kicked off large ad campaigns, it doesn't hurt to apply for a blue badge again.