Instagram Growth: 10 strategies for more followers and better engagement
Are you interested in experiencing a fast growth on Instagram?
If you are thinking of a better and faster Instagram growth, read this article and use the strategies and tips mentioned.
Great strategies for Instagram Growth
With over 1 billion users per month and more than 200 million users visiting at least one business profile daily, Instagram is a necessity for businesses. Now that social distance is still a necessity and people stay home longer than ever, the "online time" is increasing. In such a situation, Instagram provides a great opportunity for businesses to connect with their target population.
Instagram Growth Method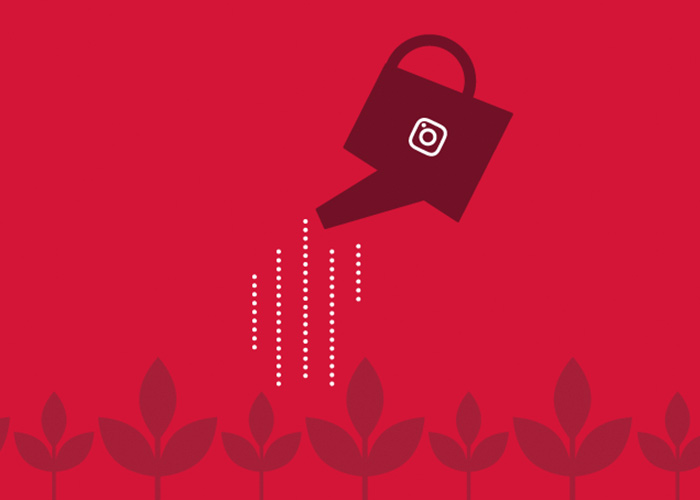 Now the question is, are you still skeptical about using Instagram for your business?
Whether Instagram users are watching videos coffee, looking for a simple skill, or just checking it between their meals, your business has a great opportunity to reach these users. A real opportunity to grow.
However, this growth does not happen just like that. Here are 10 strategies to have a faster growth on Instagram. You can start working on them right now:
10 strategies for Instagram growth
1- Post regularly for more Instagram growth
Without regular posting, your audience's expectations and interests will diminish. If you post every day for a while but then don't post for a month, your followers will either get confused or forget about you.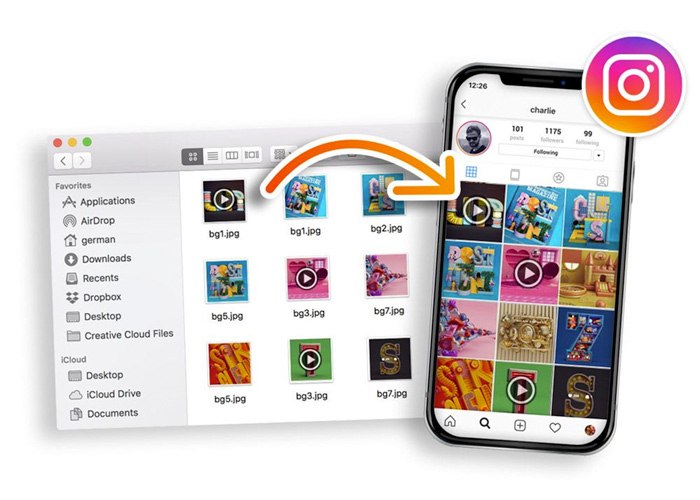 In fact, they may not unfollow you before you finally decide to post. However, with a regular schedule, you can maximize audience engagement without having to spend too much time.
It should be noted that any Instagram strategy should clearly specify the number of posts in a given time (for example, one month) and thus, help you move in the right direction.
With all of this in mind, make a plan for yourself and then make sure you can stick to it.
How to get verified on instagram ?
2. Use a planning tool
As we mentioned, posting on a regular schedule is very important for Instagram growth. But it is easier said than done. That's why the best way to grow significantly on Instagram is to use planning tools.
Scheduling Instagram posts not only saves you time, but also reduces your stress and chances of making a mistake. Fortunately, Instagram has made it easy for all of social media marketers.
As you know, at the moment, Instagram and Facebook are very compatible in terms of their features and characteristics due to their joint management. With this in mind, it is now possible to plan for Instagram in the Facebook Ads Manager section.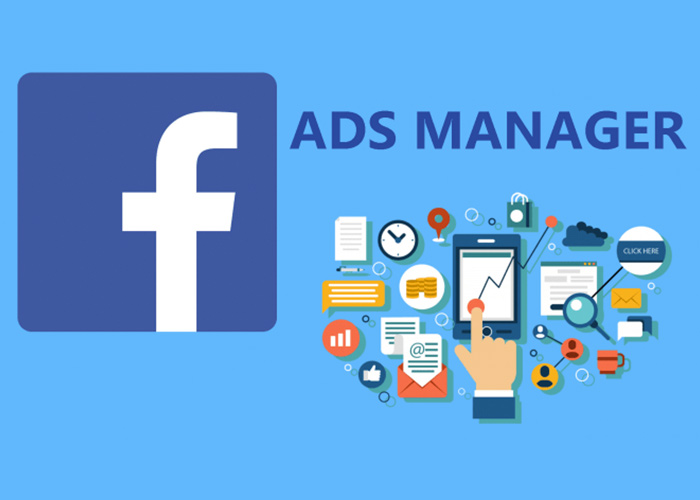 There are also several other posting tools available, many of which come with other useful features for Instagram Growth. Check out different planning tools to gain more engagement.
3- Have you thought about Live for a better Instagram growth?
Did you know that 82% of people prefer watching a live video to seeing a post on social media?
There are many reasons why you should give it a try. For example, Live comes before the stories on top the page. Live also automatically sends push notifications to your followers.
Finally, the Instagram algorithm seems to be more interested in business accounts that use live. Instagram's approach improves these pages by giving audience easier access to their profiles and strengthening the possibility of organic interaction with them.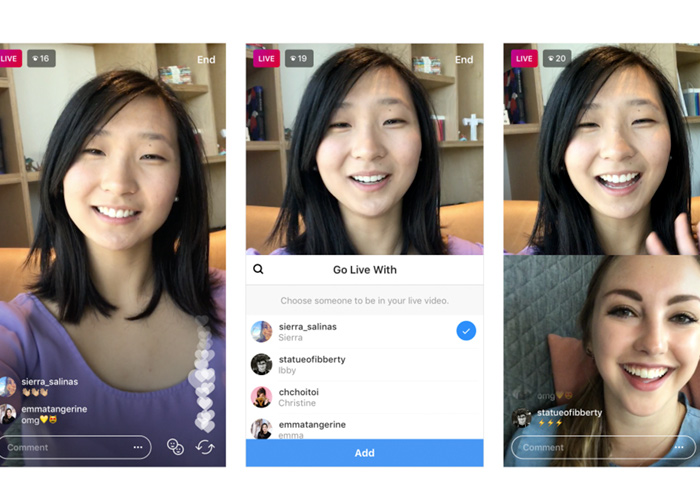 4- Collaborate with other brands for better Instagram Growth
What better way to accelerate your Instagram growth than by partnering with a brand that already has a lot of followers?
This method has not been added to Instagram for a long time. It is like killing two birds with one stone; Because not only will you expose your content to your current audience, but you'll also reach new audiences through a mutual and beneficial collaboration.
You have to make sure that chosen companies are well-aligned with your business goals. Even the gender of their audience must be relevant to yours. It is also important to present a specific plan when proposing collaboration.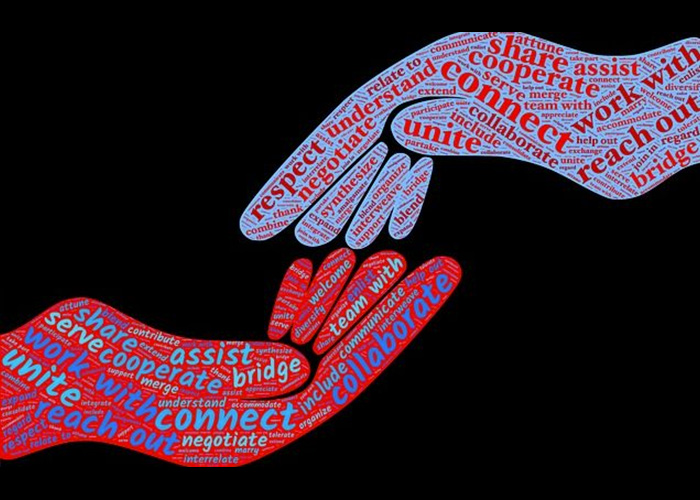 How will this collaboration benefit your proposed partner and your own Instagram Growth?
What will this mutual Instagram marketing campaign look like?
Consider the following example: Outdoor Voices is an active women's clothing brand. Melody Dance Fit is company for holding dance class. Their collaboration is perfect because the goods and services are well-coordinated: sportswear and sports classes.
During the partnership, the two companies launched a campaign called "Virtual Recess," in which participants of a dance class (Melody Dance Fit) wear Outdoor Voice's clothes on Instagram live. This is genius!
5- Holding competitions and contests
Instagram contest is another way to expose your page and grow your account. Why? Because people love free stuff!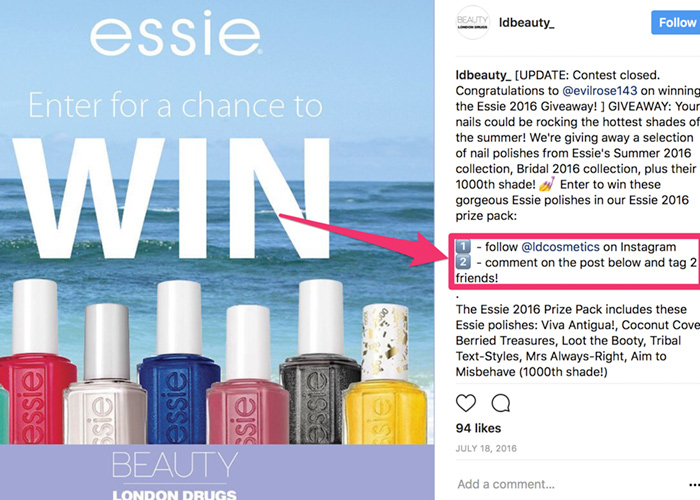 In fact, competing and rewarding on Instagram will get you what you want, which is to increase your followers and increase the engagement of your page rate. And there are several ways to achieve such goals. For example, you could ask people to:
Republish your photos
Leave a comment and tag their friends
Like your posts
Share your posts or stories
The positive point is that these competitions usually don't require too much planning. In addition, They are not too complex to run.
Entering the contest not only increases the interaction of your posts, but also makes it more visible to potential followers.
6. Publish stories regularly
Just like Live, you need to connect well with the story! Why? The first reason is that 500 million people see Instagram stories every day, and a third of the most visited stories are related to businesses.
The popularity of stories continues to grow, and displaying your brand in the story is another chance to be seen. You can also advertise by stories (by bloggers for example) and show your business to more audiences.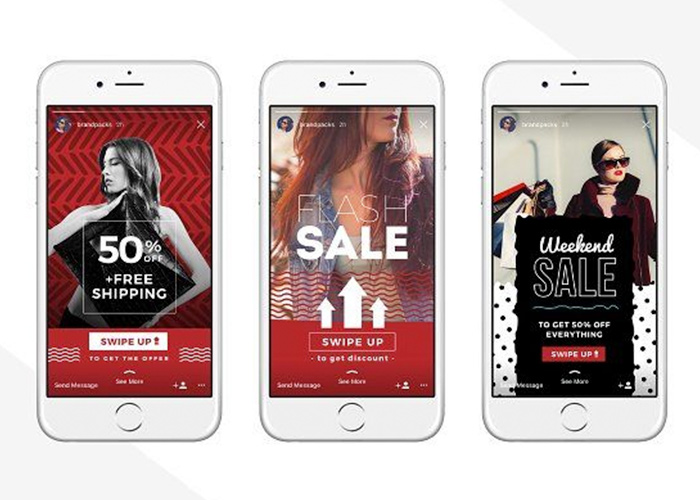 Another interesting thing about stories is that they are very easy to use. Creating an Instagram story only requires a photo or video, and since it only lasts 24 hours, it is actually shared with a little risk. Also, if you want to extend the life of older stories, you can display them in highlights of your page.
7- Create a visually coherent instagram account
This is important for Instagram growth: You need to make sure your page is fully relevant to your brand. What people like is cohesion and stability.
First way to do this is to have same lighting and background during shooting or filming. For example, if you are an active brand in the field of fashion and clothing, it's better not to take photos with different backgrounds.
Even if you want to photograph your products in nature, it is important to have similar backgrounds.You can then change the angles and distance of the camera, model gestures, etc.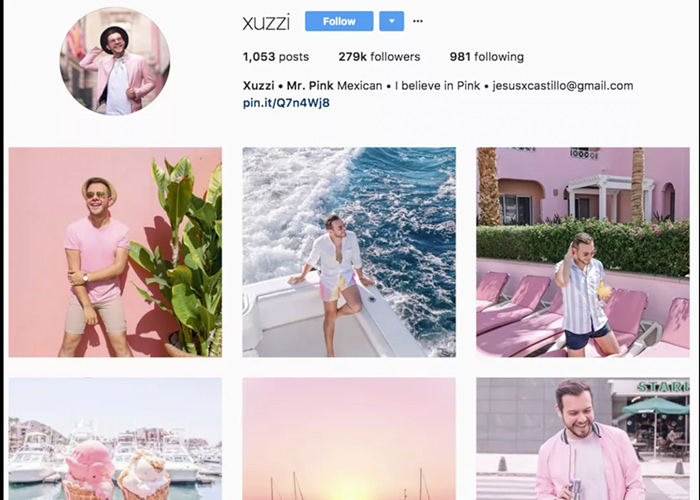 Remember that brighter backgrounds usually work better. Also, try to use natural light but not too much. It is preferable to take your photos near a window, but not in direct sunlight. Direct sunlight may have negative effects on the quality.
Coherence is achieved by using the same templates, same structure or the same photo editing techniques. This will definitely make your page more attractive.
Try to figure out what kind of theme or template is right for your page. Sometimes it might be a good idea to:
Increase the color saturation
Make the colors clearer
Focus on the main subject
Use better photo filters
8- Use the hashtag for fast Instagram Growth
Another quick, effective, and free strategy to grow your Instagram account is to use hashtags. In fact, Instagram posts that use hashtags get a 12.6 percent increase in engagement compared to those that do not.
How to hide hashtags from Instagram posts and stories?
"Hashtags not only help social media users organize and categorize content, they are also one of the driving forces behind some of today's best viral marketing campaigns," says Madi Osman on Sprout Social.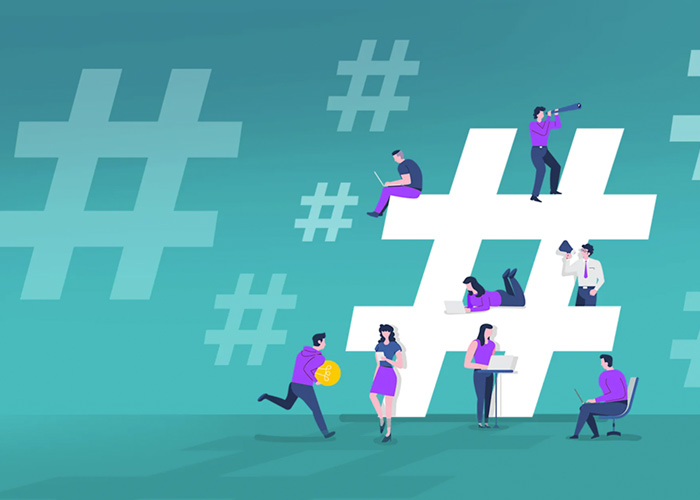 Posts which have hashtags have a much higher engagement rate than others. It can also help attract new audience. A user who searches for a hashtag may see your post, and as a result, if your content is useful, he/she will open your page and follow it.
9. Payment for better Instagram Growth
We often look for opportunities that do not require us to open our wallets, right? In the case of Instagram, while you can definitely grow your account organically, investing even a small amount can bring you a huge potential ROI.
You may ask how? Well, Instagram allows you to control your budget, target your ads to a very specific audience, and select your needed format across a wide range of advertising formats (ad stories, video ads, Photo ads, slideshow ads, etc.). Moreover, sponsoring just one post can expose your page significantly.
Given these, there are many options in advertising, which may confuse you. So, start a small research. Even if your budget is small, your ROI has the potential to increase. So experiment with some paid content to increase your growth rate on Instagram.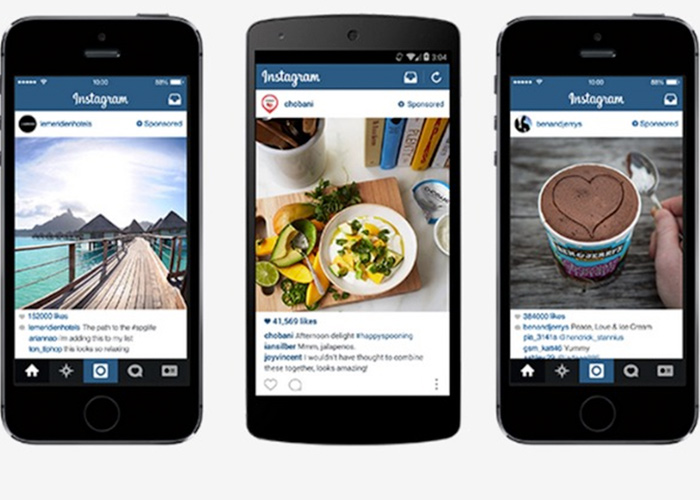 Instagram Marketing Tips : a Complete Guide to Instagram Marketing
10. Instagram Growth by welfare work
Last but not least, a great way to grow on Instagram is to show the true face of your business. The one which is important to the community and people, especially in the current situation. If your company is able to help others, even a small amount, why not?
This could include providing masks for medical staff, donating to charities, or providing meals for nurses on duty.
There are many ways to help your community and if you do, why not sharing with your audience? Not only does this show them the spirit of compassion in your business, but it can even inspire others to do the same.