Can you buy Instagram verification badge?
Is Instagram verification free?
Can a normal person get verified on Instagram?
What is a verified badge ?
It might be your question too. How can some one get verified on instagram and how to buy a blue tick? How to get verified on instagram ? What is a verified badge on Instagram? if you are interested, join us on today's Virlan blog to find the answer.
How to get Instagram Verification Badge
What is Instagram Blue Tick?
The blue Instagram tick is a sign that appears next to the person's name on this social network. It shows that the account has been approved and is credible.
The verified badge confirms that this account belongs to a real and credible person, entity or brand. In fact, it confirms the authenticity of the account.
As a matter of fact, the Instagram Verification shows the importance of some profiles. It usually appears next to famous people's accounts.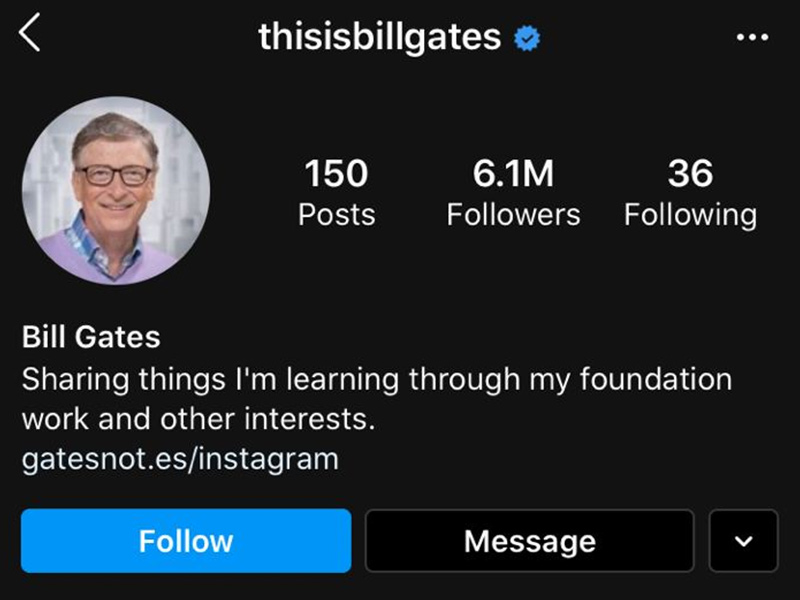 How much does an Instagram verification cost?
The price for purchasing a blue badge or a Verification badge in social networks like Instagram ranges from $1,500 to $6,000.
HOW TO GET VERIFIED ON INSTAGRAM IN 2022
Have you always wondered how to get verified on Instagram? Landing that Instagram verification badge is the holy grail of Social Media, and recently they launched a new way on how to get blue tick on Instagram which has made Instagram verification process much easier to apply for.
Want to learn how to be verified on Instagram and get that verified badge? Watch this video!
How to get verified on instagram ?
What is the exact process to get a blue tick?
1. Four main conditions
Anyone who wants to get verified on Instagram must have these four conditions:
1. To be a real person or entity
2. To be unique
3. To have a complete profile
4. To be famous
The main point is, many of us already have the first three condition. We are real people and we have real accounts. Our profile is complete and has a name, photo and biography., but the main issue is the fourth condition, "to be famous".
2. Your name in the News
As we said before, the main part of the process is to be really known to Instagram or Facebook in general. To see if you are known or not, Instagram pays attention to two issues:
how many times have people searched your account on Instagram? and how many times has your name appeared in various news sources?
So when you request a Instagram Verification Badge for your account, they will check your name and the related searches and news. Consequently, you have to make a perfect decision about it.
3. The number of followers
The number of followers is not important for Instagram. At least it is not mentioned in its rules and there is not a minimum for a Instagram Verification. On the other hand, with the fourth condition (being famous) this one is also met, and obviously the famous person has a considerable number of followers.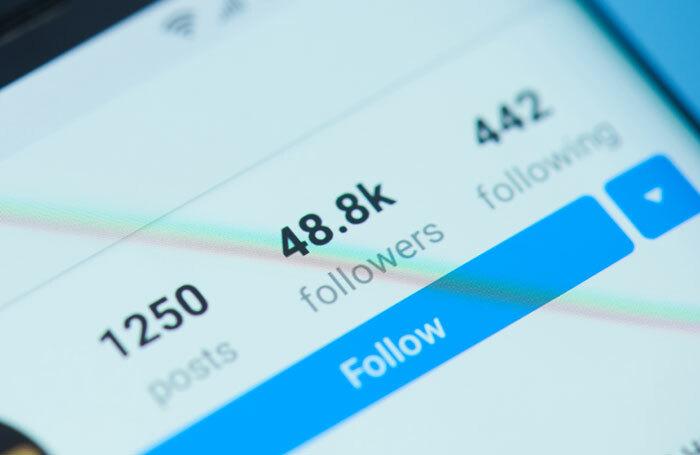 4. Become famous
You can pay some people to help you in the process of getting verified. They have specific techniques to make you famous.
For example if you want to be a comedian, you should make several creative and attractive clips. ‌These clips are expensive according to the standard of other competitors on Instagram.
After producing the clips, they should be advertised on different pages so that people get familiar with you. Later, you will become famous in the Instagram and many people will follow your page. Perhaps you need such an advertisements in Telegram or other social networks too.
5. Fake followers !

Of course becoming famous is not as easy as that, so someone who wants to get a Instagram Verification Badge will probably think of a temporary fame. How to get a temporary reputation? Fake followers.
To do this, you need to buy followers. Currently, the trade rates for followers on Instagram are between $2.95 to $4.95.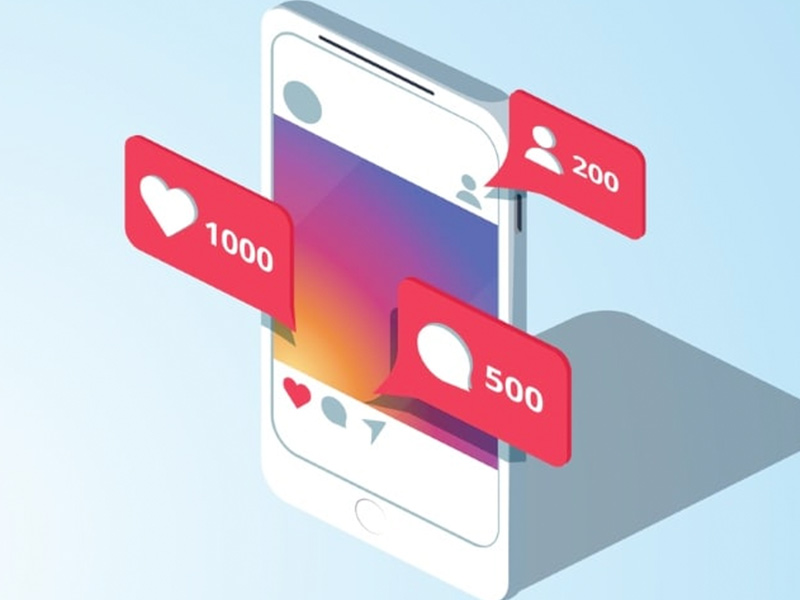 So if someone wants to reach 100,000 followers in a month, he/she has to spend something close to 300,000 dollars. Note that these fake followers are usually identified and deleted by Instagram, so you should buy them again and repair your stats frequently.
The process of buying fake followers can help you because it will convince people who visit your account for the first time to stay in your account and follow you. It is psychologically less likely to follow someone who has 5,000 followers than someone who has 50,000 followers.
If these fake followers are the larger part of your followers on instagram, it may be a negative point for your account!
7. Engagement
Another part of the money should be spent on your page to increase the engagement. You may think that your page will automatically get crowded with followers, but this is not the case. Having Followers is not the same as having the Engagement.
In the first one, people only follow you, but in the second one, they participate in your page. This participation (Engagement) makes your page one of the first options in Instagram search, and in Explore. So it will be recommended to those who do not follow you.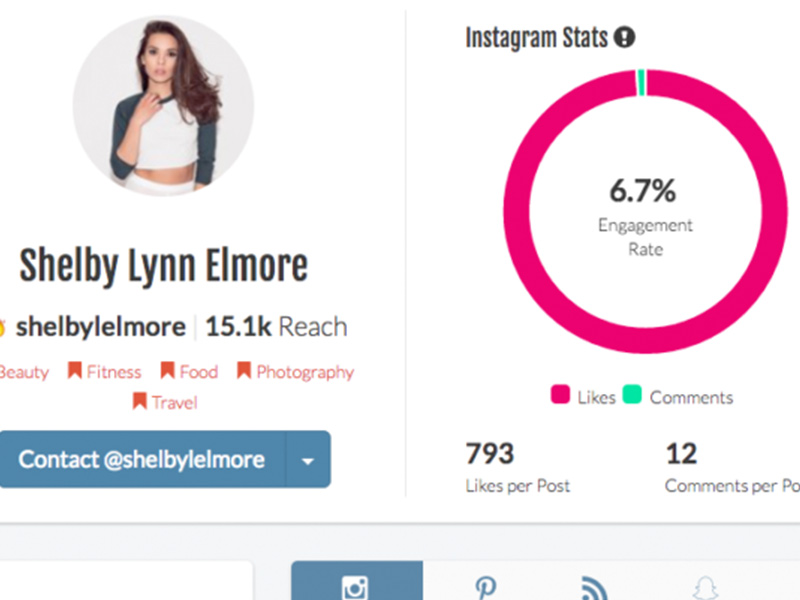 You should either spend money to get more comments or post controversial and attractive content that sensitizes the audience to do so.
8. Instagram Verification mafia!
Of course, the help of people you know on Instagram will also help you in getting the blue tick. Do not think that you are dealing with a reputable technology company in the United States and there is no favoritism.
The process of reviewing is done manually and it has been reported that some Instagram employees have created a blue tick mafia. They give you a blue tick in exchange of specific amount of money.
So if you have someone in the company call him now!
9. Having official website
And finally, if you have a nice and official website or an active user account, you are more likely to get a blue tick. Therefore, some of your budget should be spent on such issues.
Above all, you can also hold different events or have meetings with celebrities.
related articles :
How to apply for a verification badge ?
1. Request Verification
Instagram recently added the option to request a blue tick. If you have a business or even personal page, you just need to log in to your Instagram account and then go to the Settings section and select Request Verification.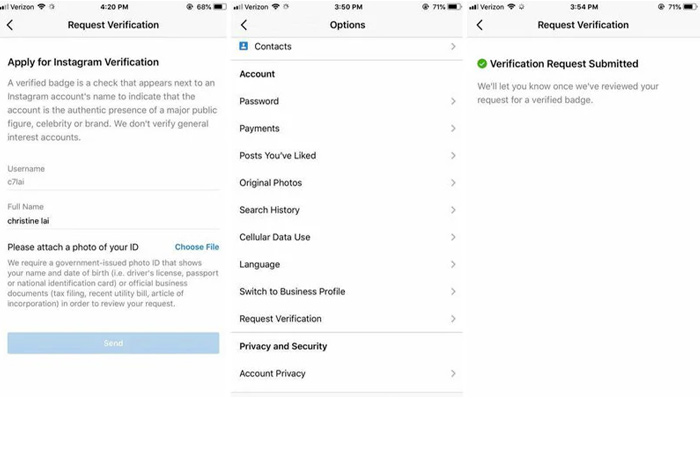 In this section, you must enter your username, full name, title as well as an image of your ID card. Unlike Twitter, Instagram does not include a place in this form to explain why you need a Instagram Verification Badge.
2. Select the field of activity
Instagram's criteria for giving a Instagram Verification Badge are not completely clear, but you should usually be an individual or organization whose authentication is important and eligible as a public figure.
So, you should choose to your account type from the following categorization:
News/Media
Sports
Government/Politics
Music
Fashion
Entertainment
Blogger/Influencer
Business/Brand/Organization
Other
Note that filling out this form is by no means a guarantee of receiving a Instagram Verification, and Instagram only grants a blue tick to certain people.
3. Can you receive a Instagram Verification Badge?
Instagram has announced that accounts are eligible to receive a blue tick if they the notable, authentic, unique and complete. But what exactly do these terms mean?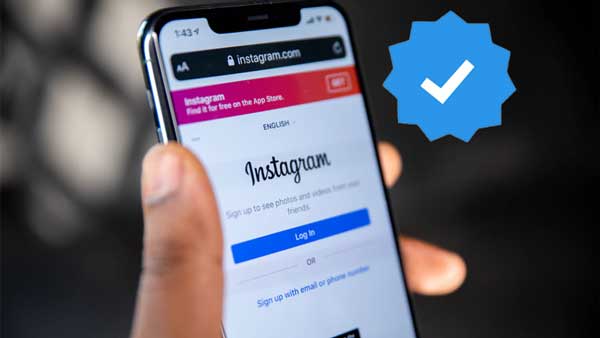 Notable: The account must belong to a famous person or brand. Instagram examines the blue tick request of people whose names are relatively well-known and is searched a lot on the Internet. It should be noted that advertising content is not considered as a credibility source for user or brand.
Authentic: Your account must represent a real person or a registered business and brand.
Unique: Your account must be the only representative of a person or brand on Instagram. For each person or business, Instagram grants only one Instagram Verification Badge.
Complete: Your account should be public and has a biography, profile picture and at least one post. Your profile should not include links to other social networks.
4. Increase your chances
If you are not a famous brand or person, you probably can not get a blue tick. However, more activities like responding to comments and increasing followers (though not by purchasing or using apps) can to improve your chances.
5. Another request for a Instagram Verification Badge
If your request is denied, it means that you do not meet at least one of the above conditions. If you are able to solve the problem, you can send another request in 30 days.
In conclusion, you should pay careful attention to all the required conditions before requesting a Instagram Verification Badge and there are so many ways which you can try to get one.
related articles :