Like other dating apps, Tinder has a verification process that lets other users know a particular profile is the real deal. Want to know how to get verified blue checkmark on Tinder?!
Join Virlan today.
Verified blue checkmark on Tinder
Tinder verified profiles have a little blue badge next to the person's name. Back when the verification feature first launched, it was only available to public figures, celebrities, athletes, and the like.
What is Tinder?
Tinder is an online dating application, which has been proven very effective; even celebrities have been able to find a match on the app.
Tinder allows users to locate other singles on the app looking for a partner in their geographic area, because let's face it: long-distance can be tough.
Apart from the geographic area, the app finds you users that match your age, sexuality and criteria. You can anonymously add people, like their profiles, view their pictures and message them.
However, on Tinder, as well as online generally, people find it easy create fake accounts and often act inappropriately.
tinder verify
Tinder announced a safety feature to avoid "catfishing": a blue tick. Instagram and other social media platforms already have this feature for celebrities, but Tinder is stepping up the game, verifying all real users.
Also Read:
How to Get Verified on snapchat ? the Blue Checkmark
How to get a verified blue checkmark on Tinder
Dating app Tinder has come up with a new technique to prevent users from wasting their time on bots and fake profiles on its app. Tinder is rolling out new safety features like the verification system, in addition to something that lets users report offensive messages, among others.
Starting with its all-new verification system, Tinder now wants you to stop falling prey to bots and fake profiles, courtesy of its new photo verification system.
You need to pass a catfishing test to get your Tinder profile verified. All you need to do is click a selfie in real-time and match a pose shown by a model in a sample image.
Following the test, your photos will be sent to Tinder's community team.
Then, the Tinder team will then decide if your Tinder profile is eligible to receive a verified blue check mark or not.
"Every day, millions of our members trust us to introduce them to new people, and we're dedicated to building innovative safety features powered by best-in-class technology that meet the needs of today's daters," said Elie Seidman, CEO of Tinder.
What does a verified blue checkmark mean on Tinder?
The blue tick on Tinder means that the profile who has a blue checkmark has been verified by Tinder's community team as a real profile.
This feature will protect Tinder users from potentially offensive messages, from fake accounts and completely different people, than the ones in the pictures, showing up on dates.
Also Read:
How to get verified on TikTok ? the blue checkmark Verification
Why should you get verified on Tinder?
Once your profile is verified, Tinder will display a blue tick right next to your name. A verified profile means all the posted photos on it are 100% genuine. Once you learn how to get verified on Tinder, it will automatically boost your matches. This is because the other person will find your profile more credible and know that you are an authentic user.
Also Read:
How to get a verified badge at telegram ? the Blue Checkmark
Tinder's new update
Tinder also announced its new on-demand integration with Noonlight to let members share details about upcoming dates via Noonlight's Timeline feature.
Users can share who they are meeting, where and when, with the ability to easily and discreetly trigger emergency services if they are in need of assistance.
"Now, through our integration with Tinder, it [Noonlight] can serve as a quick backup for daters, helping to deter bad behavior and helping members meet matches with more confidence," said Brittany LeComte, Co-founder and CCO, Noonlight
LeComte added:
"It's a first-of-its-kind added security measure to help protect Tinder members even when they've taken their interactions off the app into real life,"
Tinder is also introducing a new section inside the app. Which they say is dedicated to keeping members informed about safety features. Last but not the least, Tinder is also rolling out a feature to members in select markets that detects whether an offensive message has been sent.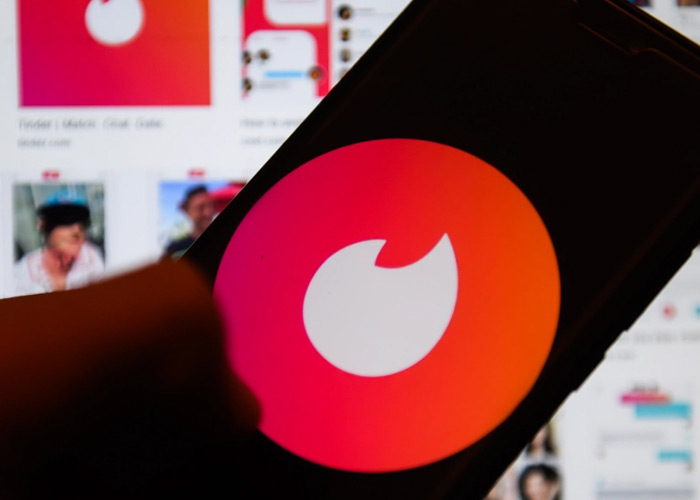 Also Read:
How to get verified on Facebook? blue verification checkmark
5 Ways To Spot A Fake Tinder Profile
Fake accounts can be hard to spot since there's an actual human behind the scenes. From catfishing to scams, fake profiles are unfortunately a reality of online dating.
Here are 5 signs you're dealing with a shady profile:
The photos leave little to the imagination. In general, scantily clad + provocative pose = fake profile, especially if there's only one photo.
All the photos are grainy, blurry, or cropped incorrectly. Smart phones have had good quality cameras for awhile now. So there's really no reason to have terrible quality Tinder pictures. And if the photos are great quality, but cropped so the person's face isn't showing (but their other assets are on full display), that's usually an indicator the images were swiped from someone else's website.
There's very little personal information. If all the info you have is someone's name and distance away, proceed with caution. And this should go without saying, but if the primary photo doesn't show the person's face – swipe left. Even if the profile is real, there's a reason they're hiding their looks.
Their bio or first message directs you to contact them somewhere else. For some reason, Kik is a particularly popular app for scammers to use.
You get a message immediately upon matching. This is almost a sure sign you're dealing with a bot, because what are the odds an insanely hot woman would message you the very instant you match with her?
Spot Fake Tinder Profiles
These are 5 of the best ways to spot a fake profile, but don't forget to listen to your intuition. If something doesn't "feel" quite right, it probably isn't.
Also read:
How to get verified on Pinterest ? Red check mark
Conclusion
There you go!
We're sure that after reading this post on how to get verified blue checkmark on Tinder, you would have got a blue tick on your profile as well.
Now when you are a verified Tinder user, you are considered more credible and authentic.