Naturally, Android games with the best graphics are usually demanding mobile games, as you'll require a more powerful device. Unfortunately, current mobile devices still have a significant technological gap to bridge when compared to home consoles. Nevertheless, we can't deny that most Android devices are mini-computers at the palm of our hands, capable of rendering absolutely gorgeous game worlds.
While many games strive to cater to a wide range of devices, some go the extra mile to challenge the limits of your device's performance. These games often stand out as the cream of the crop on Android, featuring exceptional gameplay, stunning graphics, and engaging narratives. They represent the forefront of Android gaming, paving the way for the future. That's precisely why we've curated a collection of the best-looking games on Android, ensuring that you can fully utilize the capabilities of your flagship device.
Alien Isolation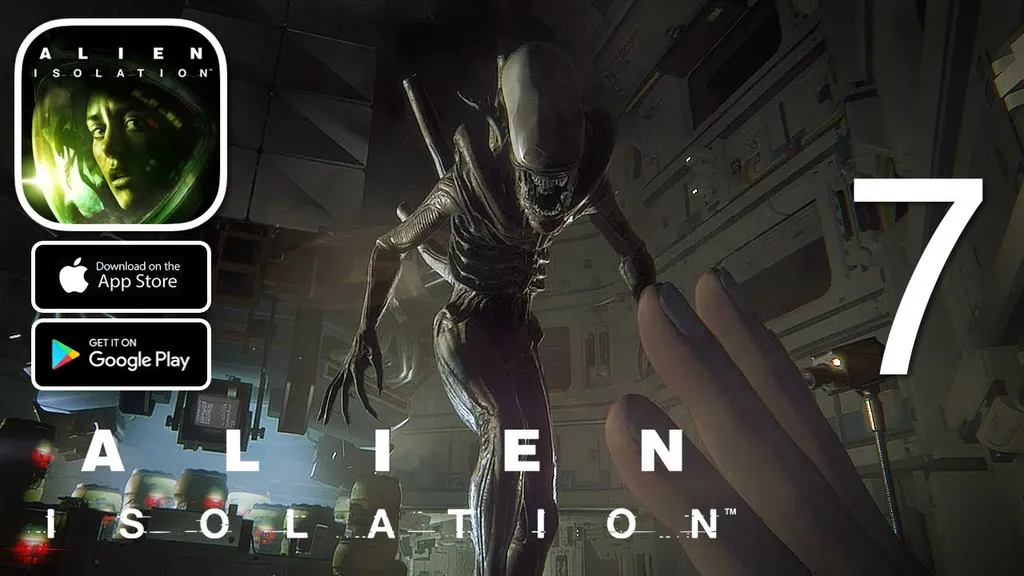 Starting off our list of Android games with the best graphics, we have Alien Isolation. The game is priced at $14.99, which falls on the higher end of Android games in terms of cost, but the price is justified. The game revolves around the captivating narrative of Amanda, the daughter of Ellen Ripley, as she embarks on a thrilling journey through the meticulously recreated Sevastopol space station. Essentially, it offers the same immersive gameplay available on consoles and PC. Despite being optimized and adjusted for Android, its visuals surpass the majority of games available on the platform. Therefore, it's not surprising that Alien Isolation is demanding and may not run smoothly on all devices.
To enjoy the game, you'll require a device like the OnePlus 6T or Samsung Galaxy S10 with Android 10 installed. Additionally, you'll need a minimum of 11GB of storage space to install the game. If you're seeking an exceptional horror experience on Android, look no further than Alien Isolation. It sets the bar high and delivers an unparalleled gaming experience in the genre.
Dead Cells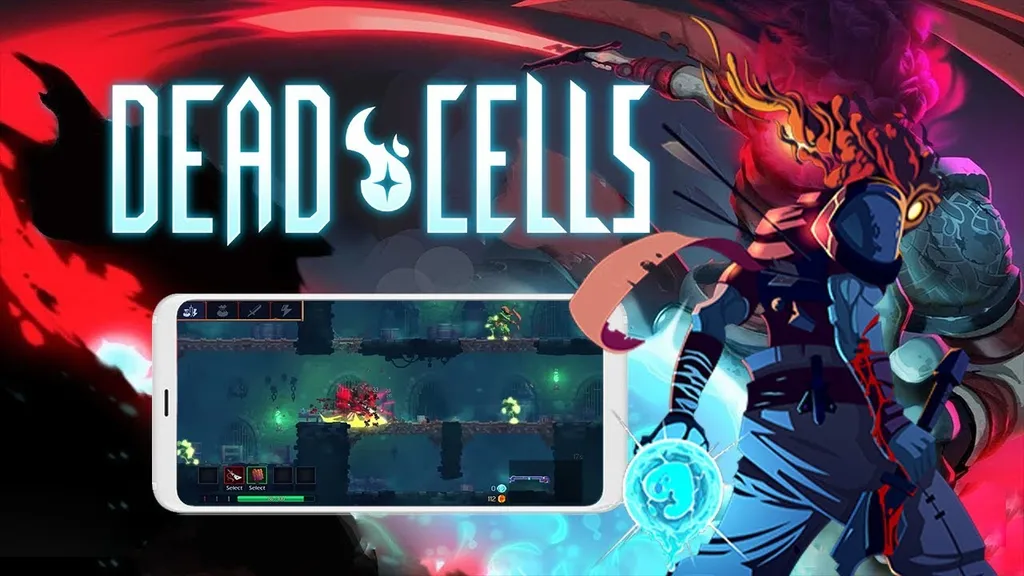 Since its release, Dead Cells has garnered numerous awards and a multitude of nominations, solidifying its status as an exceptional game. This 2D roguelike action platformer combines elements from popular titles such as Metroid and Castlevania, making it one of the standout indie games in recent years. Despite its simpler visuals due to its 2D nature, Dead Cells offers a smooth and satisfying gameplay experience, supporting a seamless 60FPS mode. For those with high-framerate devices, it even allows for frames to be increased beyond that threshold.
With a modest price tag of $8.99, Dead Cells provides excellent value for money. Additionally, it is also available as part of the Play Pass subscription. The game continues to receive frequent updates, introducing new enemies, weapons, outfits, and more at no additional cost. This commitment to ongoing content enhancements ensures that players receive a substantial and evolving experience, making Dead Cells an incredible investment for gamers.
For more games like Dead Cells, Read This: From Hades To Crypt Of The NecroDancer, Top 10 Dungeon Crawlers
Black Desert Mobile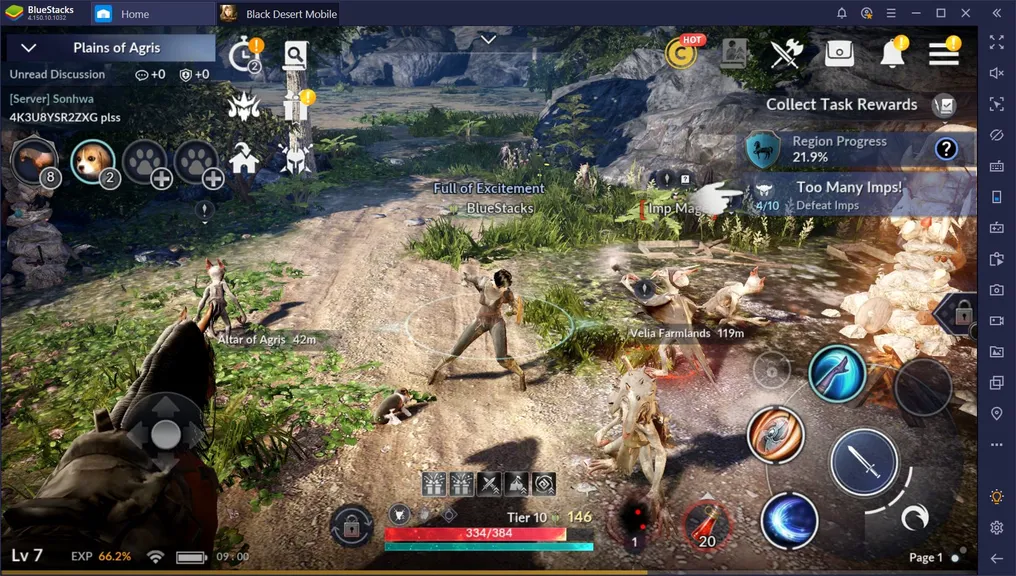 Black Desert Mobile introduces the beloved MMORPG experience to Android and iOS devices, delivering a comprehensive RPG adventure. As is expected from any respectable RPG, the game presents expansive worlds teeming with diverse characters, engaging sidequests, and immersive dungeons. Black Desert Mobile excels in fulfilling these expectations.
Given its multiplayer-oriented nature, this genre tends to place a strain on hardware due to the multitude of on-screen characters and visual effects. Consequently, a capable device is necessary for optimal performance. Although Black Desert Mobile is not as demanding as Alien Isolation, it still requires a device with a minimum of 3GB RAM and Android 6.0 or higher installed to ensure smooth gameplay.
GRID Autosport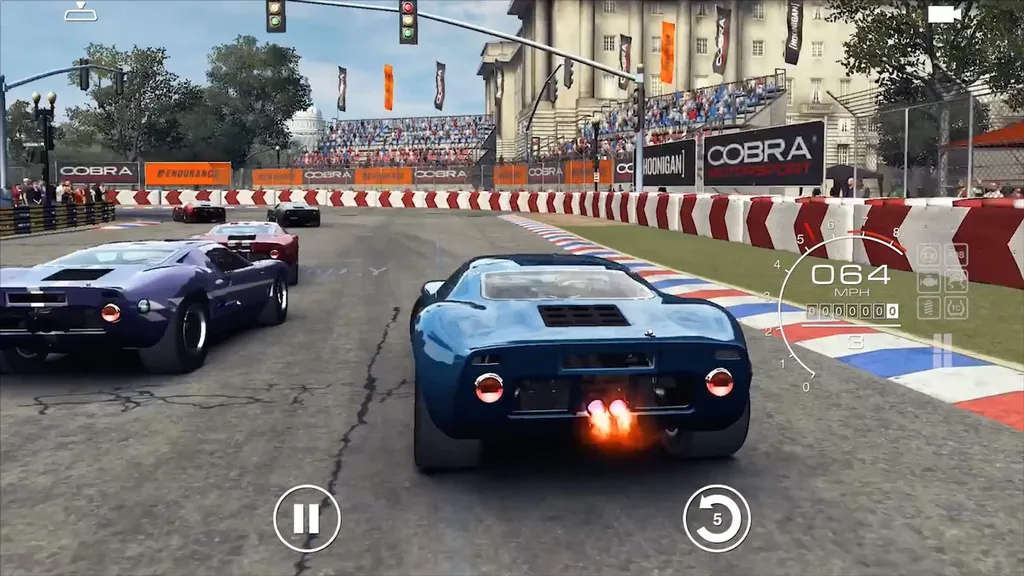 Racing games have always been renowned for their visually stunning experiences, and the screenshots for GRID Autosport proudly showcase visuals comparable to console-level graphics. While it may be a slight exaggeration, the game undeniably impresses with its collection of 100 meticulously crafted cars and tracks. Unlike some other racing games, GRID Autosport has a more inclusive list of compatible devices, requiring a minimum of Android 9. However, it does demand a significant storage space of 4GB.
In terms of gameplay and quality, GRID Autosport stands shoulder to shoulder with esteemed titles like Real Racing 3 and Need for Speed No Limits. What sets it apart is that it is a premium title, available at a fixed price of $9.99, ensuring freedom from intrusive microtransactions. With a single payment, players gain access to one of the finest racing games available on Android, offering an immersive and thrilling experience without any paywalls or in-app purchases.
Genshin Impact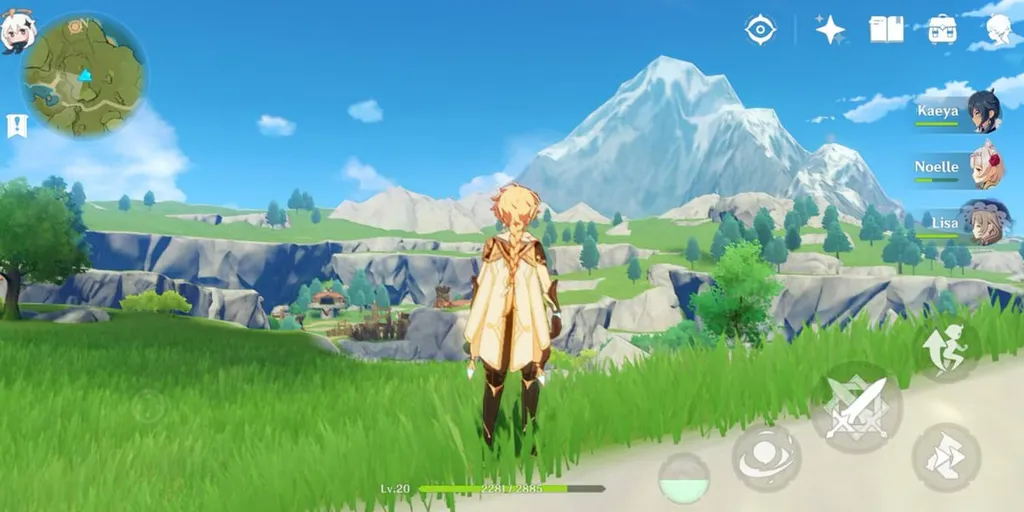 Genshin Impact has emerged as one of the highly sought-after games on mobile platforms, captivating players worldwide. Combining the enchanting visual style reminiscent of Ni No Kuni with the awe-inspiring open-world gameplay reminiscent of Breath of the Wild, Genshin Impact offers a unique gaming experience. Instead of taming adorable creatures or embodying the iconic green-tunic-clad Link, players navigate the expansive fantasy realm alongside captivating anime girls.
The infusion of anime elements elevates the game's appeal, as it adds a touch of charm to the overall experience. While Genshin Impact may not be the most demanding game in terms of hardware resources, thanks to its skillful utilization of cel-shaded graphics, its anime-inspired visuals burst with vibrant colors and captivating depth. Even at lower settings, Genshin Impact manages to showcase its stunning artistry. The game is widely regarded as one of the finest examples of bright and colorful aesthetics, captivating players with its visually engaging world.
Life is Strange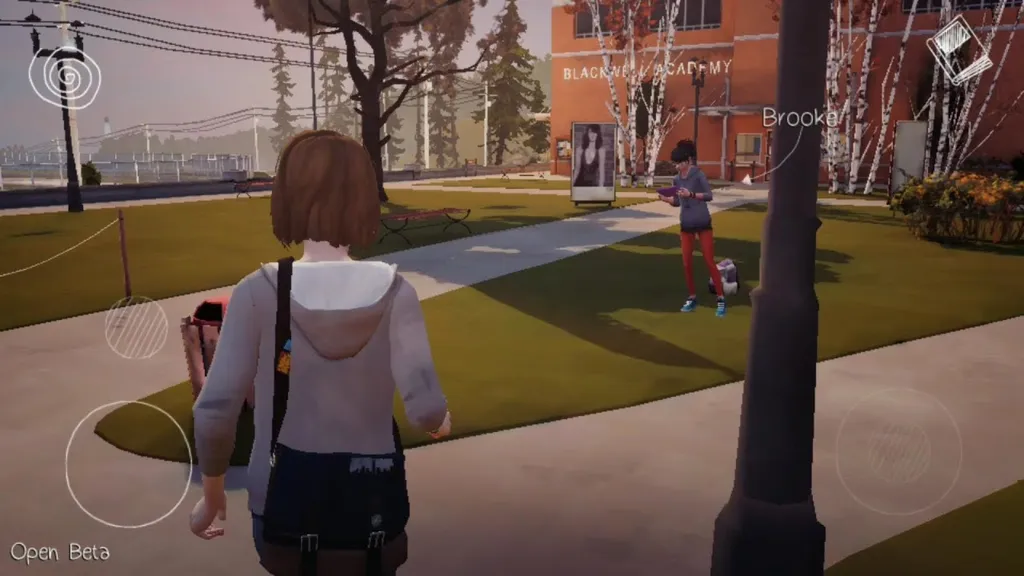 Imagine the thrill of having the ability to manipulate time and alter the course of events. In Life is Strange, protagonist Max Caulfield possesses this extraordinary power, using it to safeguard her friends from harm while delving into the enigmatic vanishing of one of her classmates.
Life is Strange captivates players through its immersive storytelling, offering branching paths and multiple outcomes. Every decision you make carries weight, leading to both favorable and unfavorable consequences. The Android version of the game ensures a seamless experience with full controller support, enhancing gameplay. Additionally, it features a unique photo mode that leverages Max's passion for photography as a student. Although Life is Strange does not impose excessive graphical demands, it requires an Android device running at least Android 6.0 and equipped with 2GB of RAM to ensure smooth performance.
Real Racing 3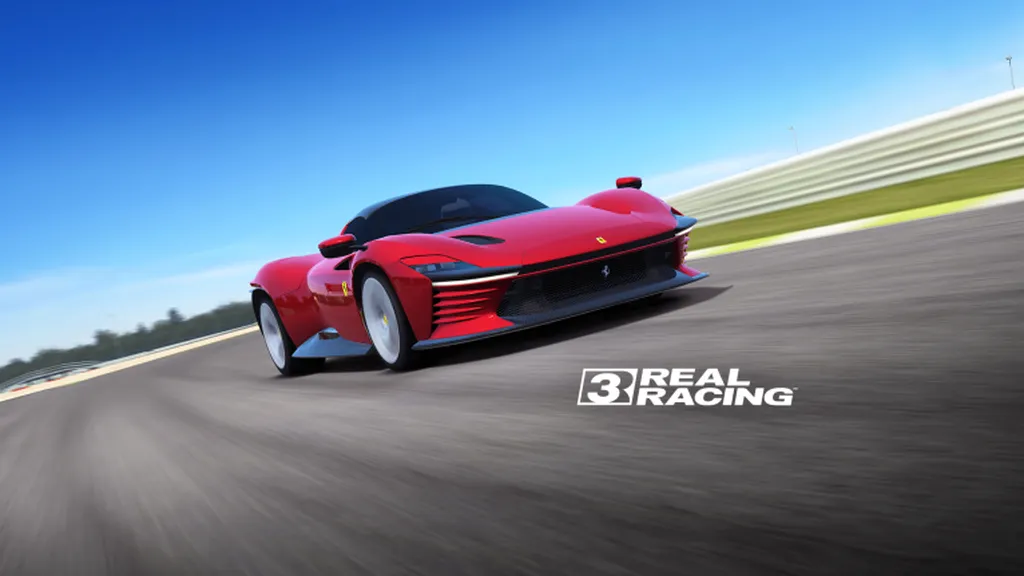 Having an impressive portfolio that includes renowned series such as Need for Speed and Burnout, Electronic Arts, a prominent publisher and developer, boasts ample experience in the realm of racing games. Real Racing 3 takes the excitement to new heights by offering an extensive lineup of over 200 vehicles, ranging from exotic hypercars to high-speed champions like formula cars and NASCAR stock cars. By glancing at the screenshots, you can gain a good understanding of the impeccable visuals that these cars exhibit. However, in case any doubts arise, the product page for Real Racing 3 explicitly highlights its resource-intensive nature. Distinguishing itself from Grid Autosport, Real Racing 3 can be downloaded and enjoyed completely free of charge, providing players with immediate access to thrilling racing experiences.
Sky: Children of the Light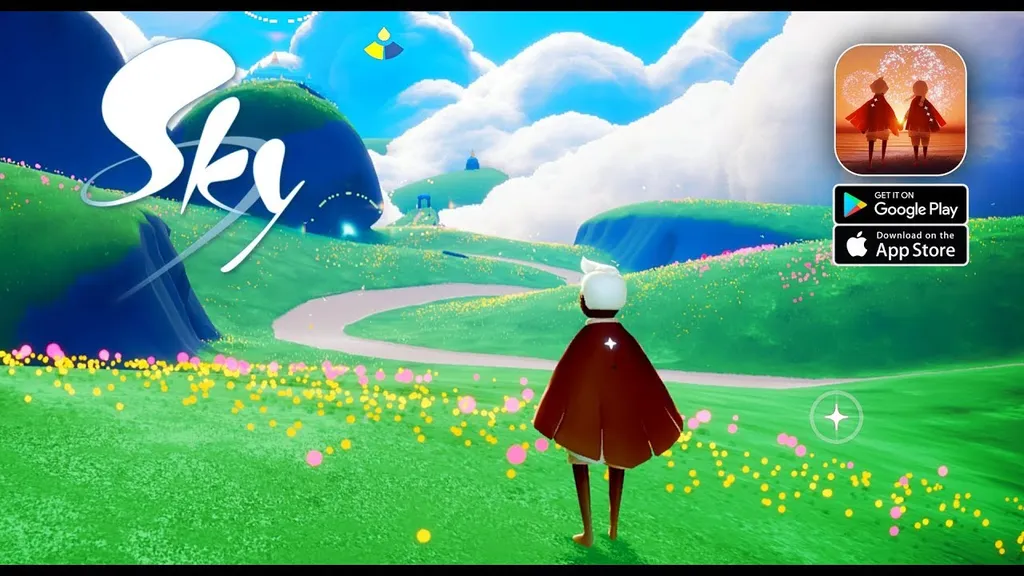 The resemblance between Sky and the 2012 game Journey is no coincidence since both titles stem from the same developer. Sky, an open-world MMORPG, places its emphasis on human interaction. It eschews shooting and explosions, instead inviting players to engage with and support fellow gamers from around the world. The game fosters an experience that encourages the spreading of light, warmth, and compassion throughout its expansive world.
Players have the opportunity to explore seven distinct realms, interact with other players, and even embark on journeys together. True to the studio's signature style displayed in previous projects like Flow, Flower, and Journey, Sky captivates with its vibrant visuals, immersing players in a visually stunning world.
Streets of Rage 4
Few game series manage to endure for three decades and establish themselves as genre-defining classics. Even rarer are those that receive sequels after years of absence. However, in the case of Streets of Rage 4, a 2020 revival of the iconic beat-em-up title from 1991, the revival is nothing short of extraordinary.
Streets of Rage 4 flawlessly captures everything that made fans fall in love with the original series. Beloved characters like Axel Stone and Blaze Fielding make their triumphant return, leading the charge. The modernized soundtrack, a collaborative effort with the original composer Yuzo Koshiro, perfectly complements the intense action. Released on Android in March 2022, Streets of Rage 4 showcases stunning visuals that are optimized for mobile platforms. With a price tag of $5.99, this beat-em-up masterpiece stands unrivaled in its genre, making it a must-have for fans and newcomers alike.
XCOM 2 Collection
In the realm of turn-based strategy games, few can match the exhilarating combat found in XCOM 2. The Earth has fallen under the control of an alien race, leaving only a remnant of humanity fighting for survival. As the commander of the resistance group, it is your responsibility to lead the charge and reclaim the planet from the invaders.
Similar to its counterpart, Alien Isolation, developed by Feral Interactive, running XCOM 2 requires a device with considerable power. The Play Store page for XCOM 2 lists devices such as the Pixel 3 and Samsung Galaxy Tab S6 as the minimum requirements, along with a substantial 8.5 – 17GB of free storage space. With its demanding specifications and a price of $19.99, the XCOM 2 Collection may appear daunting to some. However, it is worth noting that the collection includes four DLC packages and does not include any in-app purchases, making it a comprehensive and rewarding gaming experience.
Cover Fire: Offline Shooting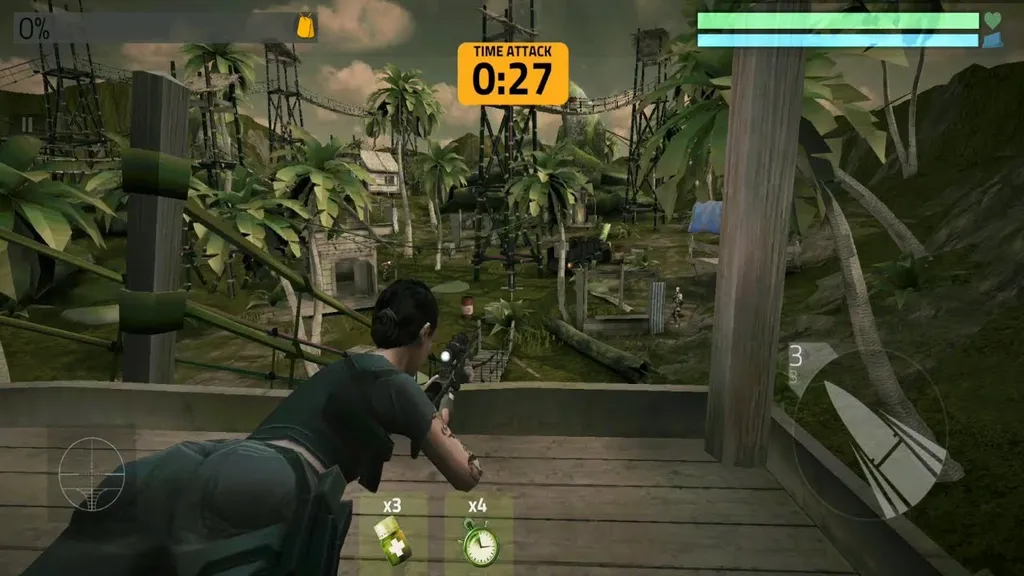 Cover Fire stands out as a game that can be enjoyed offline, allowing players to immerse themselves in high-quality graphics without the performance limitations of online play. This action-packed shooter prioritizes realism in both its environment and gameplay. Released in 2017, the game boasted impressive graphics that were ahead of their time. Today, Cover Fire continues to receive updates to ensure compatibility with modern devices, requiring Android 8 or higher. The game showcases stunning environmental textures at their highest graphical settings while delivering straightforward yet realistic gunplay in offline missions. For those seeking competitive challenges, online modes with leaderboards, such as online Sniper tournaments, are also available. However, the ultimate experience hinges on whether your device can handle the game's demanding requirements.
Ark: Survival Evolved
To play Ark: Survival Evolved, you'll need a device with a minimum of 3GB of RAM and up-to-date Vulkan support. Phones equipped with Snapdragon 835 or newer processors should be able to handle the game at the basic level. However, due to its specific requirements and technical complexities, running Ark: Survival Evolved can be challenging, particularly on average or budget smartphones. Once you successfully run and optimize the game, you'll experience a thrilling survival adventure set in a Jurassic era, akin to the experience found in other versions of the game. Just make sure you're not afraid of dinosaurs!
Final word on the Android games with the best graphics
However, pushing the boundaries of your hardware's capabilities is not limited to emulating realistic graphics. Titles such as Genshin Impact and Sky: Children of the Light showcase awe-inspiring game worlds with remarkable draw distances, enhancing the overall immersive gameplay. Although these games rely on non-photorealistic rendering, they still necessitate optimization to ensure a seamless performance.
Also Read:
---
FAQs
Are there any Android games that stress-test hardware capabilities without relying on realistic graphics?
Yes, there are Android games that stress-test hardware capabilities through non-photorealistic rendering techniques. Games like Genshin Impact and Sky: Children of the Light demonstrate that stunning visuals can be achieved through artistic design and impressive draw distances, requiring optimization for smooth performance on Android devices. These games offer an immersive experience without solely relying on realistic graphics.
Which Android games offer the most realistic graphics and immersive visual experiences?
Some of the Android games known for their exceptional graphics and immersive visuals include Genshin Impact and Sky: Children of the Light. These games showcase breathtaking worlds with impressive draw distances, offering players a visually stunning and immersive gameplay experience.