but theDid you know that the forecasted worldwide audience for esports games is set to reach 250 million people? The rapid growth of esports has been nothing short of remarkable, with new games emerging each year. While some titles dominate the global stage, others find success in specific regions. Some games boast a massive player base, while others focus on organizing grand tournaments with substantial cash rewards.
In this article, we've compiled a list of the best esports games, categorized by the best platforms they could be played on. So, without further ado, let's dive into the rankings of the best esports games.
Best Esports Games On Mobile
Esports in the mobile gaming industry is experiencing rapid growth and gaining momentum, offering a diverse range of captivating titles to cater to every player's preferences. Contrary to the misconception that mobile gaming is limited to casual experiences, it has evolved into a competitive arena.
Numerous mobile games now host their own esports tournaments, attracting massive participation from hundreds of thousands of players vying for the title of the best. These events have become immensely popular, sometimes surpassing traditional desktop esports competitions and even rivaling conventional sports events in terms of prize pools and viewership.
Prepare your phone for action, as the world of mobile esports offers thrilling opportunities for skilled players to showcase their talent and compete on a global scale.
10. ShadowVerse
ShadowVerse, a card game with similarities to Hearthstone, presents an anime-inspired twist to the well-established genre. Developed by Cygames, known for Granblue Fantasy, ShadowVerse boasts its own unique identity.
The game introduces a fascinating mechanic called "Evolve," enabling players to enhance the attack and defense of their cards, leading to a dynamic and strategic gameplay experience. This feature sets it apart from competitors, encouraging players to carefully plan their moves.
Since its launch in 2016, ShadowVerse has achieved remarkable success, generating an impressive revenue of $100 million within just one year. Moreover, the game has established itself in the esports scene, with a generous prize pool of $1 million awaiting the champion.
9. Brawl Stars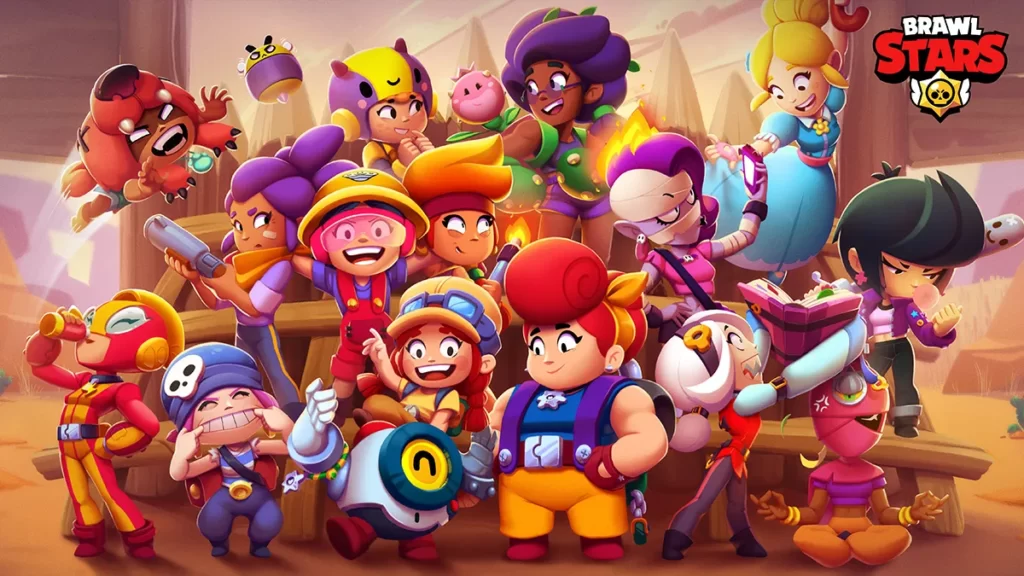 SuperCell, the proprietor of major mobile games such as Clash of Clans and Clash Royale, reigns supreme in both the esports realm and revenue generation. Their recent hit, Brawl Stars, has also proven to be a triumph, boasting numerous successful tournaments.
With a substantial prize pool of $1 million for the championship, Brawl Stars' popularity continues to surge. The game follows a model similar to Dota 2, where players invest in in-game items and contribute to the esports scene, leading to the growth of tournament prize pools through their spending.
8. Call of Duty Mobile
With nearly 150 million downloads, the mobile version of Call of Duty (CoD) is enjoying immense success. As the largest first-person shooter (FPS) available for mobile play, its 5v5 close-quarters gunfights are backed by well-crafted map design, resulting in a fast and dynamic gameplay experience.
CoD: Mobile has seen steady growth in the esports arena, offering players the opportunity to participate in the prestigious CoD: Mobile World Cup tournament with a lucrative prize pool of $1 million.
7. Magic: The Gathering
Tabletop games can be just as enjoyable in a digital format. Magic: The Gathering, an early trading card game, was at the forefront of this transformation and became a dedicated esports entity. Today, it stands as one of the most well-funded esports, awarding over $1 million in prizes.
While it didn't start as an esport, the Wizards of the Coast update introduced the Mythic Invitational event, which brought together passionate Magic fans and players to showcase their skills and determine the cream of the crop.
6. Hearthstone
World of Warcraft enthusiasts were undoubtedly thrilled when Hearthstone was introduced in 2014 for PC. As a free-to-play turn-based card game, it introduced a booster pack system that allowed players to build diverse decks according to their preferences.
Hearthstone's meta continues to expand with each update, and its esports scene is witnessing a steady increase in prize money. In just three years since its release, the 2017 World Championship tournament boasted a substantial $250,000 reward for the first-place winner, attracting over 8 million viewers – a remarkable feat achieved by only a few games at that time.
5. Clash Royale
Among the prominent mobile games, Clash Royale stands out for its unique approach to esports. It has also garnered significant viewership, accumulating over 5 million hours of watch time in 2019, even though its numbers have slightly decreased since its peak in 2018.
Originally a 1v1 game, Clash Royale later evolved into a more multiplayer-focused experience, allowing friends to join clans and compete against other clans. The gameplay centers around simple tower defense mechanics. The game's impressive success translates into an annual revenue of one billion dollars, with its largest markets in North America, especially Mexico, and China.
4. Free Fire
Garena Free Fire takes the third spot as one of the biggest mobile esports scenes today. In just a few years, it has generated over $1 billion in monthly revenue and earned the prestigious breakthrough game of the year award from Google Play.
While it may not be as large as the second and first-ranked games on this list, it still managed to accumulate more than 38 million hours of watch time in 2019 and boasts an impressive annual prize pool of $2 million, making it the third-largest in the mobile esports arena.
One of Free Fire's popular events is the Brazil Pro League, attracting around half the viewership of the world championship, with over 1 million viewers tuning in. The 2019 World tournament was a standout, averaging 1.2 million viewers and peaking at over 2 million, truly proving that Free Fire is a blazing success in the world of mobile esports.
3. Mobile Legends: Bang Bang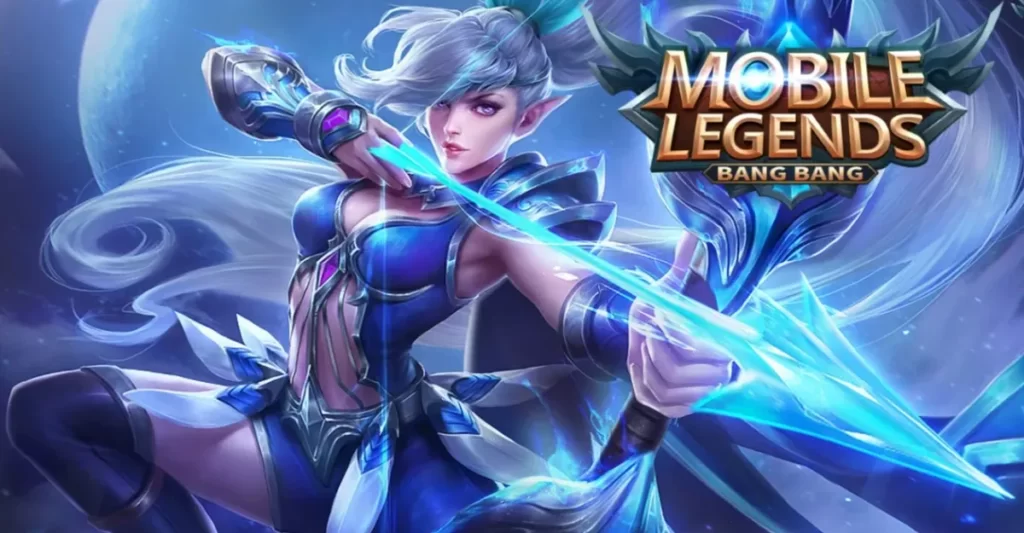 Mobile Legends: Bang Bang may not be as well-known among Western audiences, as it initially targeted Southeast Asia upon its launch in 2016. However, in just a short span of time, it has amassed an impressive player base of over 500 million, with more than 75 million active players.
The game's first championship held in Kuala Lumpur received a surprisingly positive response, especially considering it was exclusively streamed on YouTube. The event garnered a total of 650,000 viewers, with a significant portion of 467,000 viewers coming from Indonesia. Despite having a relatively modest annual prize pool of around $150,000, the game has accumulated an impressive 29 million hours of viewership, which continues to grow steadily. Mobile Legends: Bang Bang has become a massive hit in the Southeast Asian esports scene.
2. Arena of Valor
Arena of Valor, known as King of Glory in China, entered the gaming scene in 2015, at a time when League of Legends dominated the MOBA genre. By 2017, it had an impressive player base of 80 million active users out of 200 million registered accounts.
Its distinct name is in Riot Games' decision not to license out the League of Legends name or the Wild Rift variant for mobile. Instead, the developers created a similar yet legally separate game, which attracted a massive fan base. The game's popularity even caught the attention of Nintendo, leading to its inclusion on the Nintendo Switch.
Arena of Valor has now become a global phenomenon, offering an annual prize pool of nearly $2.2 million to top-performing players. Its viewership numbers are equally impressive, with over 70 million hours of AoV content being watched in the mobile esports arena, surpassing other titles. It's safe to say that Arena of Valor's success surpassed expectations, even taking Riot Games by surprise.
1. PUBG Mobile
PUBG Mobile stands out as the hottest mobile game, easily accessible across various platforms, and even playable on PC through dedicated software. Tencent, the developer, has fiercely defended the game's presence in countries like India, where PUBG Mobile faced bans over national security concerns.
One key factor contributing to PUBG Mobile's immense success is its format. With 100 players jumping from an aircraft onto an island, the game's battle royale style captivates players. The objective is to scavenge for supplies and utilities, aiming to be the last person or team surviving. While the battle royale genre was not born with PUBG, this game propelled it to immense popularity, attracting other titles to follow suit. The game's massive $5 million prize pool, twice that of Arena of Valor and Free Fire, further solidifies its position as a leader in the mobile gaming world, leaving many imitators behind.
Best Esports Games On PC
If you're setting up an esports facility and unsure which games to offer, you're in luck. The gaming world is brimming with competitive esports games, and there are numerous options available on shelves and digital platforms.
In essence, you can select any game from the market and attract a considerable number of gamers. However, if you want to elevate customer traffic, consider choosing the best competitive games that have already made a significant impact on the competitive gaming scene.
Look no further, as we've compiled a list of some of the most epic games in the competitive gaming circuit. These esports titles will provide your customers with a thrilling and competitive gaming experience that will keep them coming back for more!
10. Fortnite
Fortnite stands as the ultimate battle-royale game to surpass. Epic Games confirmed in early 2020 that Fortnite reached an astounding milestone of 12.3 million concurrent players during a record-breaking in-game Travis Scott concert. The game's popularity has soared to unprecedented levels.
Fortnite boasts several strengths, including accessible gameplay modes, vibrant and whimsical graphics, and a robust construction system. However, combat can be somewhat questionable, and the presence of microtransactions can be a drawback. Nevertheless, since it is a free-to-play game, enthusiasts of the genre should definitely give it a try. Fortnite is available on virtually every gaming platform.
Moreover, the 2019 Fortnite World Cup marked a significant esports event, with 16-year-old Kyle "Bugha" Giersdorf taking home an astounding $3 million from the impressive $30 million prize pool.
9. Overwatch 2
Cartoony and lighthearted fun finds its place in the world of PC shooters, offering an alternative to the typical dark and gritty realism. Team Fortress 2 from Valve has held this spot for nearly a decade, but now, Overwatch from Blizzard has taken over with its own unique twists. The game incorporates colorful levels, various game modes centered on team-based attacking and defending, and a diverse roster of characters with distinct play styles, adding some MOBA-like elements to the mix.
Overwatch 2 has completely replaced the original game, making it the current version to enjoy. It remains a delightful first-person shooter that offers a wide array of gameplay options, thanks to the numerous heroes and classes available. As a result, it has garnered a thriving esports scene. Blizzard actively supports Overwatch's competitive community through various esports initiatives, including the popular Overwatch World Cup.
8. PlayerUnknown's Battlegrounds
PUBG stands out from other games in the open-world survival and first-person shooter genres by offering a unique gameplay experience. While the ultimate goal is to be the last player standing, PUBG combines the best aspects of open-world games with the mechanics of a compelling first-person shooter. The game also caters to a large player base similar to MMOs.
PUBG features a well-balanced mix of gameplay elements. Players can choose their landing location by parachuting down on the map, start without weapons, and contend with a dangerous shrinking play area caused by a giant blue dome. This combination of features creates a tense yet highly enjoyable gaming experience.
The PUBG Global Invitational, an esports tournament, boasts a substantial prize pool of over $2 million, highlighting the game's prominence in the competitive gaming scene.
7. StarCraft II: Legacy of the Void
In a gaming landscape dominated by MOBAs, StarCraft II remains a real-time strategy (RTS) title that continues to thrive. With its Legacy of the Void expansion, the game offers top-notch military strategy gameplay that appeals to dedicated fans and serves as a fitting conclusion to Blizzard's saga. It is widely regarded as one of the most fulfilling strategy games ever developed, although newcomers to the RTS genre may find its intricacies challenging to grasp during high-level play.
In 2020, Blizzard made significant changes to the competitive scene, replacing its long-running World Championship Series with the ESL Pro Tour StarCraft II and DreamHack SC2 Masters. These initiatives have contributed to the game's ongoing success and have continued to attract players and fans with multi-million-dollar cash prizes. StarCraft II remains a powerhouse in the real-time strategy gaming community, proving that a well-crafted game can thrive amidst the popularity of other gaming genres.
6. Counter-Strike: Global Offensive
In 2012, Valve introduced Counter-Strike: Global Offensive (CS: GO), building upon the success of its predecessors, including the original Counter-Strike and Counter-Strike: Source. Despite the passing years, this fast-paced multiplayer FPS game continues to stand strong in the gaming world, thanks to its well-established core gameplay and thriving community.
Although CS: GO may not boast the same level of visual sophistication as more modern titles, and its thematic depth might not rival that of Overwatch, it remains highly popular among players. The game's straightforward and no-frills experience is a major draw for many, and its competitive esports scene significantly contributes to its lasting popularity. The Eleague Major, one of CS: GO's premier competitions, boasts a substantial $1 million prize pool, solidifying the game's position as a key player in the competitive gaming landscape.
5. Apex Legends
Respawn, the developer known for creating two exceptional but underappreciated Titanfall games, finally found the success it deserved with the release of the hugely popular battle royale shooter, Apex Legends.
Set within the Titanfall universe, Apex Legends introduces a cast of agile mercenaries rather than the massive robots seen in the previous games. Each of these vibrant characters possesses unique abilities, offering diverse gameplay experiences. For instance, Wraith can traverse between dimensions, while Mirage can cloak and create holographic decoys. The game also includes robust communication tools that help teams stay coordinated during intense matches.
Apex Legends' success and popularity continue to surge, largely due to its thriving esports scene. The game hosts numerous tournaments with impressively generous prize pools, making it an exciting destination for competitive players and viewers alike. Players can check the schedule for upcoming events to get involved in the competitive action.
4. Rocket League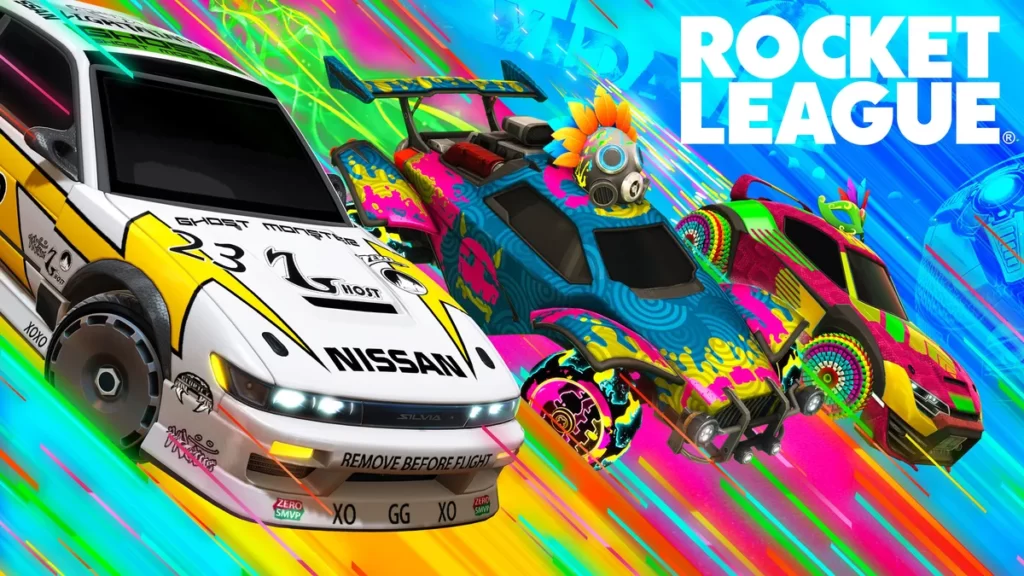 Rocket League, a surprise hit in 2015, stands out as one of the few sports games not tied to a real-life league that has garnered massive esports attention.
With its fast-paced car-based gameplay, intense collisions, and thrilling shots on goal, Rocket League delivers raw excitement, especially when played by professional gamers. Spectators are treated to jaw-dropping moments as skilled players perform gravity-defying maneuvers, such as driving up walls, flipping off them, and scoring from center field.
The Rocket League Championship Series is the premier event where the world's best players showcase their incredible talents. The most recent competition featured an impressive $1 million prize pool, highlighting the game's growing popularity and significance in the esports scene.
3. Call of Duty: Warzone 2.0
The success of the original Warzone proved that Call of Duty had much to offer shooter fans in the competitive battle royale genre. Now, with the launch of Warzone 2.0 alongside Modern Warfare II, players can experience a full-on sequel that brings exciting additions such as a new map (Building 21) and mode (DMZ).
While the original Warzone still exists, the sequel provides a fresh and updated experience for top players looking to test their skills in competitive tournaments. This ensures that the game continues to cater to both new and seasoned players in the ever-evolving world of battle royale gaming.
2. League of Legends
Riot Games' free-to-play multiplayer online battle arena (MOBA) title, League of Legends, stands out as the top choice in its genre. Its gameplay blends elements of role-playing, tower defense, and real-time strategy, setting it apart from the abundance of generic MOBAs flooding the market.
What sets League of Legends apart is its perfect balance of accessibility and deep core gameplay mechanics. It features a seamless integration of skillshots, cooldowns, unique abilities, and equipment, making it the pinnacle of MOBA gaming and surpassing competitors like Dota 2 and Heroes of the Storm.
On the esports front, Riot Games actively supports the competitive scene through the League of Legends Championship Series. This prestigious tournament boasts a substantial prize pool of over $2 million, adding to the game's prominence in the esports world.
1. Dota 2
"Dota 2," known for being "easy to learn, hard to master," is a massively popular multiplayer online battle arena (MOBA) game. As a free-to-play title, it offers a selection of over 100 playable Heroes, each with their own unique abilities, play styles, and attributes, to engage in intense battles on the battlefield and lead their team to victory.
While the complexities of the MOBA genre might seem daunting to newcomers, the annual Dota 2 International boasts astonishing prize pools (exceeding $30 million!) and fierce competition, making it an esports event worth watching for those willing to delve into the game's mechanics and strategies.
Best Esports Games On Consoles
Step into the virtual arena and prepare for heart-pounding action as we delve into the realm of competitive gaming on consoles. Esports has taken the gaming world by storm, and with a myriad of exhilarating titles available, console players have their own share of thrilling experiences to savor.
From intense fighting games like Tekken 7 to epic mythological battles in SMITE, this listicle showcases the best esports games on consoles that have captivated players and spectators alike. Whether you're a seasoned pro or a budding contender, these console esports gems offer an adrenaline-fueled journey into the realm of virtual competition.
10. Street Fighter V: Champion Edition
Street Fighter V, despite its initial issues and DLC controversies, is possibly the most accessible esports title for non-gamers.
The straightforward concept of two fighters engaging in combat is universally understood, with similar themes seen in historical gladiator battles, professional boxing, and UFC matches. This universality makes Street Fighter V easily recognizable, despite its fantastical super-powered attacks like hadokens and sonic booms.
As a result, Street Fighter V receives significant mainstream exposure, with high-profile tournaments broadcasted on channels like Disney XD, ESPN 2, and TBS. The Capcom Pro Tour, with a substantial prize pool exceeding $600,000, further supports the game's competitive scene.
9. Dragon Ball FighterZ
Dragon Ball FighterZ, inspired by the popular anime series, is a fighting game that perfectly captures the essence of the action-packed battles from the Dragon Ball universe. With its diverse roster of characters, including buff monkey men, humans, aliens, and androids, players engage in earth-shattering 3 vs. 3 tag-team battles on a 2D plane.
The game's competitive appeal lies in its beautiful design, intense combat, and accessible controls, making it an intriguing esports title that attracts a wide audience seeking Super Saiyan thrills. Alongside its presence at Evo, Dragon Ball FighterZ has an expanded competitive scene through Bandai Namco's Dragon Ball FighterZ World Tour, providing fans and players with even more opportunities to showcase their skills and passion for the anime-inspired fighter.
8. The King of Fighters XV
SNK's latest installment in The King of Fighters series, KOFXV, stands out as one of the top competitive fighting games available, surpassing its predecessor in various aspects. Its prominence as a main event at Evo 2022 is well deserved.
KOFXV boasts a fresh and creative combat system, complemented by a visually appealing aesthetic featuring colorful stages and ray tracing effects. The game lives up to the franchise's reputation with its extensive and diverse roster of characters. While matchmaking can occasionally be unreliable, the inclusion of excellent rollback netcode greatly enhances the online play experience, ensuring smoother and more enjoyable matches for players.
7. SMITE
Hi-Rez Studios developed SMITE, a free multiplayer online battle arena (MOBA) game that features mythological characters like Gods and Goddesses from various mythologies. Players can choose a character to engage in team-based combat-style gameplay. The game offers multiple game modes and a wide selection of characters to pick from.
6. Valorant
Valorant, developed and distributed by Riot Games for Microsoft Windows, is a free-to-play first-person shooter (FPS). Originally known as Project A during its announcement in October 2019, it entered a closed beta phase with limited access on April 7, 2020, followed by an official release on June 2, 2020.
Set in a futuristic world, Valorant is a team-based FPS where players are divided into teams of five, either attacking or defending. But they can choose from a pool of 20 different characters, known as agents, each equipped with unique skills that require charges and a special ultimate ability that can be powered up through kills, deaths, orbs, or completing specific tasks.
The VALORANT esports scene is still in its early stages but has already garnered significant attention from gaming and esports communities. Numerous professional leagues and tournaments have emerged, showcasing top teams and players from around the world.
5. Tekken 8
In Tekken 8, similar to its predecessors, the storyline revolves around fathers and sons battling each other to eliminate the Devil Gene from the Mishima clan, a mystical DNA fragment that transforms certain individuals into demonic creatures.
The game's diverse combat techniques, 3D mobility enabling innovative attacking and dodging strategies, and the dramatic slow-motion effects that trigger during intense battles when both fighters have low health bars contribute to its popularity as an esport.
Tekken 8 has firmly established itself as a leading fighting game in the esports scene, attracting a large following. But several professional leagues and tournaments featuring the world's top players have been organized, showcasing the game's competitive prowess.
4. Mortal Kombat 11
Mortal Kombat 11, the latest fighting game from NetherRealm Studios, goes beyond its gory reputation and builds on the narrative of Mortal Kombat X. Utilizing time travel, characters face off against their rivals in the past to alter the present.
With improved animations and new offensive and defensive mechanics, the diverse cast of mercenaries, ninjas, gods, and monsters plays better than ever, making it an excellent starting point for newcomers to the series or returning players.
NetherRealm Studios actively supports Mortal Kombat 11 through its Mortal Kombat Pro Series esports initiative, fostering a competitive scene for fans of the game.
3. Samurai Shodown
The original Samurai Shodown gained popularity in the 1990s for its unique weapon-based combat, feudal Japanese setting, and intense violence. However, its methodical combat and high damage scaling made it challenging for some players to pick up and master.
Despite the series being dormant for over a decade, SNK rebooted Samurai Shodown, keeping the classic gameplay mechanics that made the original games memorable. But the game quickly gained recognition, becoming an Evo title in its debut year (2019) and being supported by the SNK World Championship series.
2. Tekken 7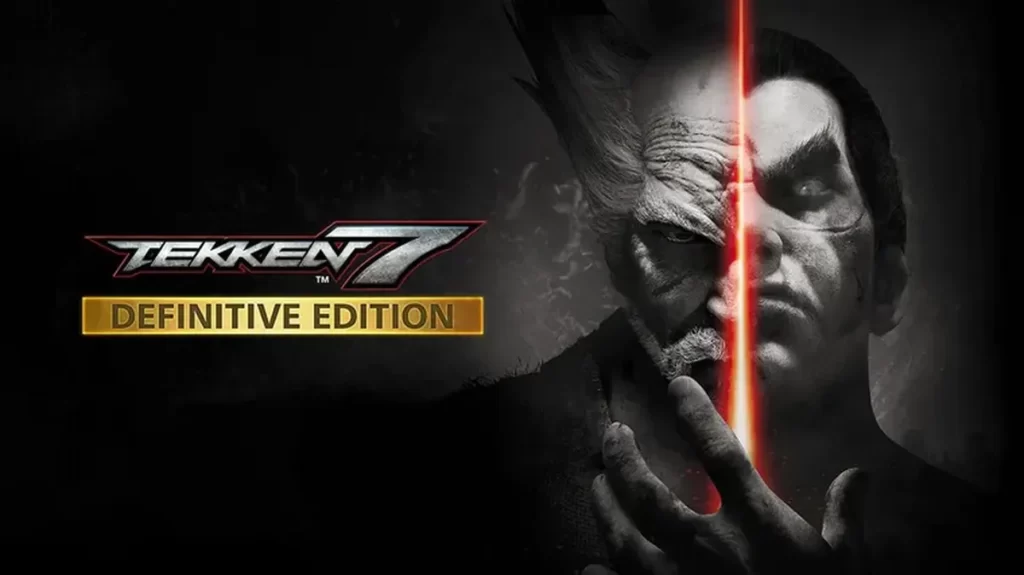 Tekken 7, continuing the legacy of its predecessors, revolves around a gripping narrative of fathers and sons engaged in deadly battles to eradicate the Devil Gene from the Mishima clan, a mystical DNA that can transform individuals into demonic creatures.
While the game is renowned for its captivating single-player story, it truly shines as an esport, thanks to its diverse fighting styles, 3D movement mechanics that open up new attacking and dodging possibilities, and the dramatic slow-motion effects triggered during intense showdowns when both fighters' life bars are critically low.
Tekken 7's high-level play often results in exhilarating moments reminiscent of Kung Fu Theater, setting it apart from other fighting games. But the Tekken World Tour provides a platform for top professional players to compete, battling for prizes amounting to almost $200,000.
1. Super Smash Bros. Ultimate
Super Smash Bros. Ultimate is undeniably a fighting game with significant competitive value, despite Nintendo's attempts to downplay it.
As a "platform fighter," Super Smash Bros. Ultimate combines combat and movement mechanics in a unique way, setting it apart from traditional fighting games. The diverse range of characters and fast-paced battles make it challenging to keep up with all the action.
Although Nintendo remains somewhat distant from the competitive community, they still sponsor regular Super Smash Bros. Ultimate tournaments. Nevertheless, even without official support, the grassroots community ensures that the scene will thrive for years to come. So, join the community and experience the excitement of having "everyone" in the game!