Join us as we unveil the best action RPG games across three different platforms – PC, mobile, and consoles. Whether you prefer to wield a sword and battle fierce monsters on your computer, explore fantastical worlds on your smartphone, or immerse yourself in epic narratives on gaming consoles, we've got you covered.
This article will delve into the best action RPG games of all time, celebrating their engaging gameplay, enthralling storylines, and breathtaking graphics. From the dark and challenging world of Elden Ring to the vast and immersive landscapes of The Witcher 3: Wild Hunt, we'll explore some of the standout games that have defined the action RPG genre.
So, get ready to dive into these action-packed adventures and discover the best action RPGs on each platform, handpicked to deliver an unforgettable gaming experience. Whether you're a seasoned RPG enthusiast or new to the genre, these games are sure to captivate your imagination and keep you coming back for more. Prepare your weapons, sharpen your skills, and embark on an unforgettable journey through the realm of action RPGs!
Also read: Best RPG Games
Best Action RPG Games On Mobile
Explore the realm of action RPGs on your mobile device with our list of the best titles available. From thrilling battles to immersive storylines, these games offer an epic gaming experience right at your fingertips. Dive into these action-packed adventures and unleash your inner hero as we bring you the top action RPGs for mobiles. Get ready to embark on a journey like no other and conquer the virtual world with your skills and strategy!
10. Genshin Impact
Genshin Impact, an aRPG sensation, captivates players across multiple platforms, including Android. It offers a mesmerizing atmosphere and comes entirely free of charge. Embark on grand adventures in its vast open world, filled with thrilling quests and challenges awaiting your exploration. Whether you prefer solo play or joining forces with a few close friends, Genshin Impact provides an immersive experience.
Boasting vibrant and alluring anime-style graphics, Genshin Impact delights anime fans with its charming visuals. Don't miss the chance to immerse yourself in this anime world, brimming with exciting quests, daring escapades, and formidable foes!
9. Grimvalor
If you're familiar with Dark Souls, then chances are Grimvalor has caught your attention too. This mobile hack & slash RPG platformer beautifully mirrors the Dark Souls experience. With its captivating visuals and challenging gameplay, every dodge of a figurative bullet or literal sword sends shivers down your spine.
In Grimvalor, you'll allocate points to various attributes, striving to enhance your character as much as possible while preparing to face formidable bosses and evade treacherous traps. This game doesn't conform to typical platformer conventions; instead, it blends these elements into the aRPG realm, leaving you with glimpses of hope amid the struggle for survival (which doesn't come easy).
8. Almora Darkosen
Almora Darkosen, another retro-style aRPG, offers a top-down gaming experience that skillfully combines elements from renowned titles like Diablo. Although it may seem straightforward initially, the true essence lies in the grind. Gathering powerful equipment becomes crucial for progressing through the story, as your strength determines your ability to overcome challenges.
What sets Almora Darkosen apart is its enriched gameplay and absence of pay-to-win mechanics. Similar to Diablo and Path of Exile, you can complete the game without in-app purchases. However, if you opt to make a purchase, it'll be to remove ads or acquire a Premium Account, keeping things simple and focused, just the way we prefer in some of the finest Android aRPG games.
7. Titan Quest
If you're seeking a brilliant action role-playing game for Android that boasts cutting-edge hack-and-slash battles, polished graphics, and controller support, your search ends with Titan Quest. This premium game offers multiple scenarios, DLCs, and intriguing characters equipped with captivating spells, all at your fingertips.
Although it comes at an initial cost, Titan Quest: Legendary Edition includes every single DLC and update, eliminating the need for additional spending. With this comprehensive package, you can fully immerse yourself in the brilliance of this classic aRPG. Engage in quests, loot chests, and conquer formidable bosses, delivering an experience that truly captivates.
6. Chronicle of Infinity
One of the most recent additions to the aRPG genre has captured attention with its exceptional graphics. While it can be played as an auto battler, the AI impressively utilizes skills and attacks to orchestrate a deadly and engaging experience.
It's important to note that the gameplay features flashy elements, which might not suit fans of darker-themed games like Diablo. However, the mechanics align with most other aRPGs, involving item collection, EXP earning, character leveling, and preparation for challenging encounters.
In summary, if you seek an action-packed game that delivers a daily dose of intense tapping, this is an enjoyable option worth considering.
5. Torchlight Infinite
Torchlight Infinite appeals to players seeking thrilling ARPG experiences. The game features fast-paced and action-packed matches, allowing players to test their newly crafted battle styles with various heroes and skills.
As players engage in battles, they have the opportunity to collect loot and enhance their in-game characters' capabilities. Winning matches unlocks powerful heroes, while equipping cool skins and heroes enables participation in more events, with new seasons continuously added through game updates.
4. Dark Nemesis
Dark Nemesis stands as an exceptional action role-playing game with a captivating storyline. Players can opt for distinct Hero classes and assess their stats to equip the most fitting character.
The developers have incorporated diverse time-limited PvP battles to bolster fighting skills and the utilization of the hero's abilities. As players advance through the game, they can unlock numerous mysterious worlds.
3. Eternium
Eternium, an old-school ARPG, bears a striking resemblance to Diablo. It shares similarities with the upcoming Path of Exile Mobile and Diablo Immortal in terms of realistic graphics, decent touch controls, and intuitive skills and dungeons.
Every element of Eternium excels, and seasoned ARPG players will appreciate the seamless integration of equipment crafting, spells, and boss battles, all making perfect sense in their execution.
2. Pascal's Wager
For those who prefer realistic games, Pascal's Wager stands as one of the top choices. This outstanding hack and slash aRPG boasts a polished appearance and delivers exceptional gameplay, supporting both controller and touchscreen inputs. Being a premium game, players can enjoy an ad-free experience, which is a welcome relief.
With regular updates and in-game events, players also have the option to enhance their experience with additional (paid) DLCs. Despite being a single-player game, Pascal's Wager keeps players engaged and immersed in its story without the pressure of competing on ranking ladders. It's a truly brilliant experience.
1. Diablo: Immortal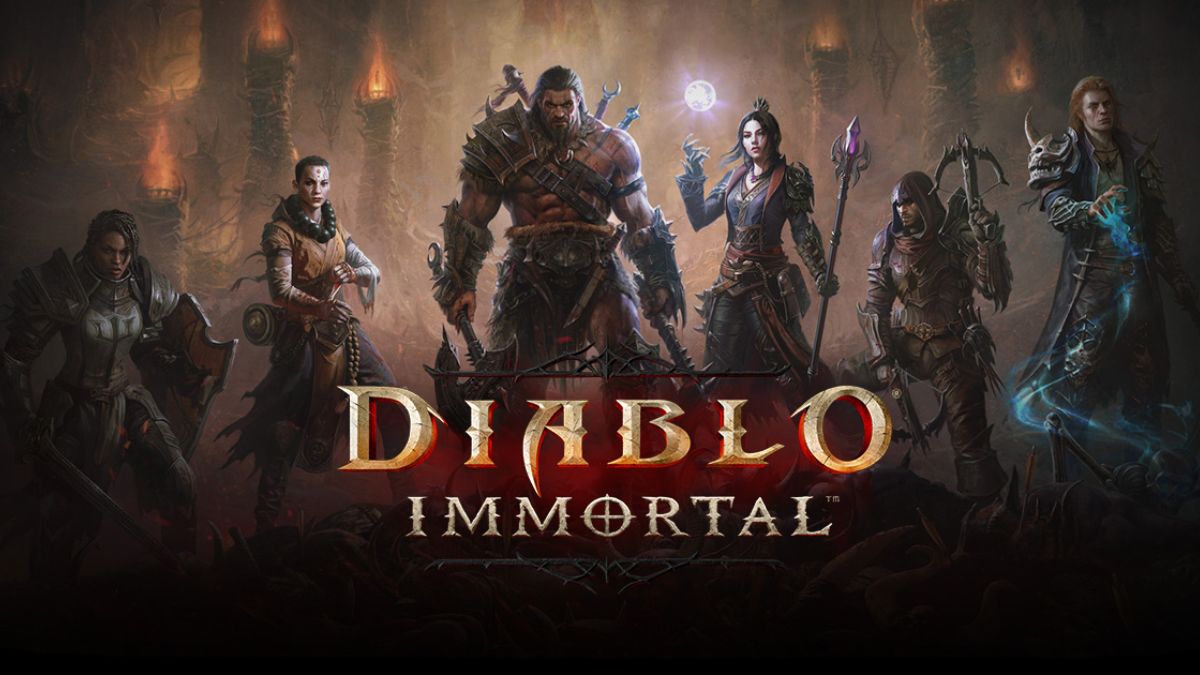 Last but certainly not least in our list of best action RPG games is Diablo Immortal – a recent release and an incredible Android aRPG that has garnered attention from many players. In Diablo Immortal, you take on the role of a character and venture through challenging dungeons to obtain better equipment and rid the world of evil.
The game boasts stunning visuals and incorporates elements that evoke the spirit of the original Diablo games, all cleverly optimized for mobile play, ensuring that anyone can enjoy this masterpiece. Although a PC version is available, the mobile experience offers a completely different and engaging gameplay. For aRPG enthusiasts, Diablo Immortal is an absolute must-play.
Best Action RPG Games On PC
The Action-RPG genre has seen a surge of great games, particularly in recent years. These games blend RPG elements like character creation, skill trees, gear collection, and inventory management with intense action sequences. Moreover, they encompass diverse themes, spanning from fantasy and science fiction to anime, apocalyptic scenarios, and even modern-day settings.
Gameplay in these titles is typically dynamic, emphasizing movement and the strategic use of both passive skills and active abilities. With a plethora of excellent options available, this list will highlight the absolute best games that you should definitely try if you haven't already.
10. Hogwarts Legacy
Hogwarts Legacy marks a fantastic addition to the action-RPG genre, highly anticipated and appealing to both fantasy enthusiasts and Harry Potter fans. Upon starting the game, you'll embark on an exciting journey, crafting your own customized character and selecting your preferred house. As you explore the magical world, engaging in thrilling combat is just one of the thrilling aspects awaiting you in this title.
At Hogwarts, you'll attend classes, encounter new characters, and forge meaningful friendships along the way. Progressing through the game, you'll acquire a plethora of spells, including the option to delve into Dark Magic. Hogwarts Legacy is available across all platforms, with a Nintendo Switch version set to launch later this year.
9. The Outer Worlds
Obsidian Entertainment, known for the popular game Fallout: New Vegas, brings us The Outer Worlds, a thrilling creation. In this recent game, prior to their acquisition by Microsoft, you assume the role of a newly awakened colonist en route to the Halcyon Colonies.
As expected, things take a turn for the worse, and you find yourself with a choice: aid a deranged scientist in the main storyline or side with a profit-driven mega-corporation. Throughout your adventure, you'll journey across multiple planets, confronting hostile aliens and human marauders, all while acquiring enhanced armor and weapons tailored to your preferred playstyle.
8. Kingdoms of Amalur: Re-Reckoning
Kingdoms of Amalur differs significantly from action RPG staples like the Diablo series, but it shares more similarities with Sony's renowned God of War. As an action RPG, it boasts one of the genre's most exceptional combat systems. Additionally, its class system is equally robust and diverse, allowing players to customize their warriors to their preferences.
The 2020 remastered version, Kingdoms of Amalur: Re-Reckoning, stands as the game's best iteration, and it now includes a substantial DLC expansion commemorating the game's tenth anniversary. This presents an ideal opportunity to delve into one of the most underrated RPGs from the PS3/360 generation.
7. Borderlands 3
Borderlands 3 stands out as a strong addition to the Borderlands franchise and represents the latest installment. Like its predecessors, the Borderlands games are renowned for their looter-shooter gameplay and witty story dialogue, and the third entry upholds this tradition.
The game offers a plethora of diverse weapons to collect, some of which possess unique abilities, like moving autonomously and taunting enemies. Additionally, players can explore various planets and encounter both new and familiar characters throughout their journey. Each Vault Hunter comes with their own set of skills and abilities to master, contributing to the game's replay value.
6. NieR: Automata
Describing NieR: Automata in one sentence proves incredibly challenging. It falls into the aRPG genre, but it surpasses expectations with its depth and complexity, drawing players into an endless story rabbit hole that never ceases to amaze, leaving them with a perpetual desire to discuss it further.
While it might not seem like the obvious choice for beginners, NieR: Automata offers several reasons why it's ideal for aRPG newcomers. First, it incorporates a diverse range of gameplay styles within a single game, showcasing the variety present in action games. Second, its captivating narrative ensures players will keep returning for more. Finally, it stands apart from typical action RPGs, demonstrating the potential for creative use of gaming tools.
5. Cyberpunk 2077
If fantasy isn't your cup of tea, direct your attention to CD Projekt RED's futuristic action RPG, Cyberpunk 2077. Despite its rocky launch, the developers have diligently worked to align the game with their original vision.
Night City offers a multitude of activities, including engaging story missions, intriguing side quests, and thrilling encounters with cyberpsychos. The game features an extensive character creator, along with a wide array of clothing and weapons to gather. The addition of Cyberware further enhances the gameplay experience.
4. The Elder Scrolls 5: Skyrim
Almost every gamer (and even non-gamers) is familiar with Skyrim. The game's enormity is its standout feature. After a brief tutorial, the entire world becomes accessible to you without any restrictions. While you can follow the introductory quests, nothing hinders you from taking adventurous leaps off mountains, waging chicken wars, or initiating bar brawls over trivial matters.
Skyrim is an excellent choice for beginners because it offers a highly personalized experience. Whether you prioritize action or the RPG elements is entirely at your discretion. The latest version also includes a 'survival' mode, limiting fast travel and encouraging greater focus on your surroundings and your character's well-being.
3. Path Of Exile
Path of Exile, a free-to-play game, pays homage to the classics of Diablo-like ARPGs. Despite its free-to-play nature, many consider it an excellent alternative to Diablo. The game boasts abundant content, providing players with seven distinct classes to choose from, each offering significant replay value.
Drawing inspiration from Diablo 2, Path of Exile features randomly generated levels that maintain a sense of refinement and organization. The game offers various play modes tailored to different player types and skill levels, ensuring an engaging experience for all. With numerous expansions and additional content, players can stay immersed in the game for countless hours.
2. Elden Ring
It shouldn't come as a shock that Elden Ring is contending for the top spot on the list of best action RPG games on PC. This game took the gaming world by storm and earned the prestigious The Game Award's Game of the Year title
. Its vast world map and open-world design set it apart from its peers, making it a truly remarkable experience. Elden Ring offers a myriad of gameplay options.
Whether you choose to be a mage, wielding powerful spells, or prefer a strength-based approach with a hefty hammer, the game offers various paths to explore, along with a plethora of challenging bosses and engaging side quests. Additionally, Elden Ring proves to be one of the most accessible soul-like games for newcomers, allowing them to pick it up and enjoy the adventure from the start.
1. The Witcher 3: Wild Hunt
The top spot on our list of best action RPG games on PC belongs to none other than CD Projekt's The Witcher 3: Wild Hunt. A remarkable Action RPG that has recently received a remaster for modern consoles. As players, you assume the role of The Witcher, Geralt, embarking on a quest to find his lost love and apprentice. Alongside this, you'll take on various contracts to hunt monsters and clear out bandit camps.
With numerous skills to level up, crafting and potion-making become essential components of the gameplay. The vast world is filled with intriguing lore waiting to be discovered, and you can explore it all with your trusted companion, Roach the horse. This game is a fantasy lover's dream, offering plenty of action and adventure throughout.
Best Action RPG Games On Consoles
Dive into the captivating world of action RPGs on consoles with our carefully curated list of the best action RPG games on consoles. From epic battles of Bloodborne to rich storytelling of the Zelda series, these titles offer an unforgettable gaming experience on your favorite gaming platform. Whether you prefer exploring vast open worlds or engaging in heart-pounding combat, these action RPGs have something for every console gamer. Join us as we unveil the top action RPGs for consoles, where epic adventures await and legendary heroes rise to the challenge!
10. Grim Dawn
Grim Dawn made a significant impact when it first came out, following the classic Diablo and Titan Quest formula almost flawlessly. The game's setting in a dark and nightmarish world adds to its captivating allure, and its addictive loop of battling monsters and looting items is exceptionally satisfying. However, Grim Dawn goes beyond just delivering satisfying gameplay. It excels in enemy designs, world-building, and pacing, demonstrating a keen understanding of what makes Diablo so exceptional.
While some games push the boundaries of the gaming industry, others find their place by refining established formulas to near perfection. Grim Dawn belongs to the latter category, and it stands as one of the finest ARPGs of the past decade.
9. Kingdom Hearts II Final Mix
Sure, Kingdom Hearts III, a more recent entry in the series, is quite impressive. If Sony hadn't added all the mainline Kingdom Hearts games to PS Plus Extra, we might have given the nod to KHIII for its opulent worlds and stunning visuals. However, when it comes to collecting trophies, Kingdom Hearts II Final Mix on PS4 should be your go-to choice.
In Kingdom Hearts II, the story is clearer, and the Disney worlds are imaginatively realized to perfection. The iconic scenarios are unforgettable, making Kingdom Hearts II stand out. Moreover, the game's action is the epitome of what an ARPG should be, and it has never been better than in KHII. With menu juggling complementing the frenetic and flashy brawls, players have the freedom to rely on skill alone to defeat foes, allowing them to fine-tune the game's difficulty as they progress.
8. Tales of Arise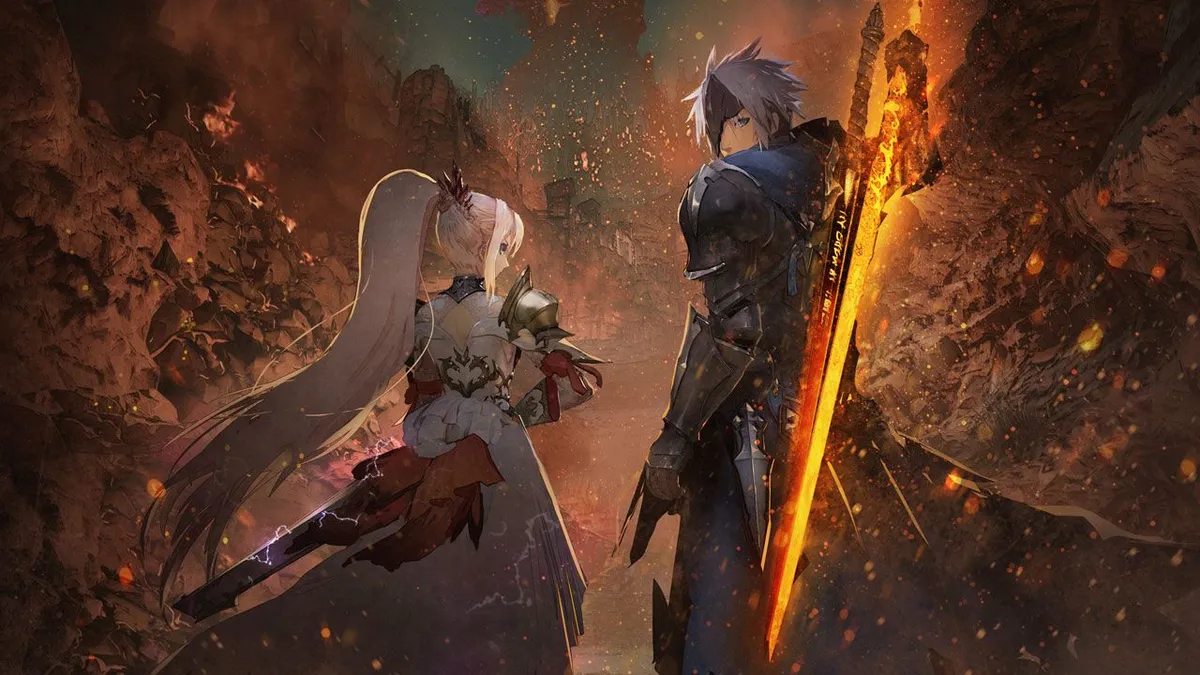 Tales of Arise trophies come along with the latest and most acclaimed entry in the esteemed Tales series – one of the longest-standing and well-regarded action RPG series available. The game presents a lengthy and immersive narrative filled with lore and party members to level up, almost resembling a JRPG structure on this list. However, it secures its spot thanks to its precise evade and counter mechanics during combat.
Tales of Arise made it to this list because it offers a refreshingly modern take on some gameplay mechanics that evoke a nostalgic feeling. The combat is simple, akin to Crisis Core Final Fantasy VII Reunion, allowing players to freeze gameplay and manage menus to command party members, reminiscent of Persona 5. Yet, the game's intense focus on action and constant momentum prevents it from becoming monotonous – an equilibrium that is undeniably challenging to achieve and certainly deserves your attention.
7. Tunic
For beginners seeking an introduction to action RPGs reminiscent of the classics from years ago, Tunic offers just that. This action RPG draws inspiration from the original Zelda games and stars an endearing fox in its iconic green tunic.
Upon its release, Tunic received praise for various aspects, notably its hands-off approach to guiding players. While it might appear peculiar to suggest this as a game for beginners, it's essential to give newcomers the opportunity to truly flourish and learn the intricacies of the genre without excessive hand-holding.
6. Pokemon Legends: Arceus
With one of its recent games, the globally cherished Pokemon franchise took a bold step in a new direction. Pokemon Legends: Arceus diverges from the traditional formula, offering players an open-world exploration experience instead of a linear path.
Capturing Pokemon involves throwing Pokeballs at them outside of combat, a concept that must be witnessed to truly grasp its uniqueness. For Pokemon enthusiasts looking to venture into the action RPG genre, Legends: Arceus serves as an excellent intermediate choice.
5. Kingdom Come Deliverance
Collecting trophies in Kingdom Come Deliverance revealed that this game is not just good or very good; it stands among the finest action RPGs ever released. Developed by Warhorse Studios in the Czech Republic, the player assumes the role of Henry, a blacksmith's son. Set in Bohemia in 1403 during the siege of King Wenceslaus IV by Hungarian King Sigismund, Henry is no gallant knight; he's inexperienced and unskilled in various tasks.
From a first-person perspective and featuring a historically accurate narrative, the game fully immerses players in its world. The writing and story are refreshingly unpretentious, and the game world outshines the historical inaccuracies and lackluster RPG systems found in some other titles. Kingdom Come Deliverance is easy to fall in love with and offers rewarding experiences for those who dedicate their time to it. This remarkable game deserves your support.
4. Final Fantasy XVI
While still an action RPG with open-world areas, side missions, and character leveling, the game's full-action combat makes it feel more like a straight action game than its counterparts among the best action RPG games on consoles.
Nevertheless, this title retains the essence of classic Final Fantasy, showcasing both its strengths and weaknesses, putting it on par with the best games in the series. With its grand Shakespearean narrative that transitions into a British Naruto-esque tale, meticulous attention to lore and world-building, and the abundance of visual splendor, Final Fantasy XVI proves that action can be seamlessly integrated into the franchise without losing its core essence as Final Fantasy.
3. Bloodborne
This list must include Bloodborne, a soul-like game that captivated players on PlayStation. The game unfolds in a Gothic world teeming with horrifying creatures and mutated bosses. As The Hunter, your mission is to restore order to the sprawling city of Yharnham, plagued by a grotesque blood disease.
Throughout the game, you will amass a wide array of weapons and gear to tailor your character to your chosen playstyle. Upon its release, Bloodborne achieved tremendous success and garnered a devoted fanbase, many of whom expressed hopes for a sequel or a current-gen console upgrade. For those who relish challenging gameplay, Bloodborne is an absolute must-play.
2. Mass Effect Legendary Edition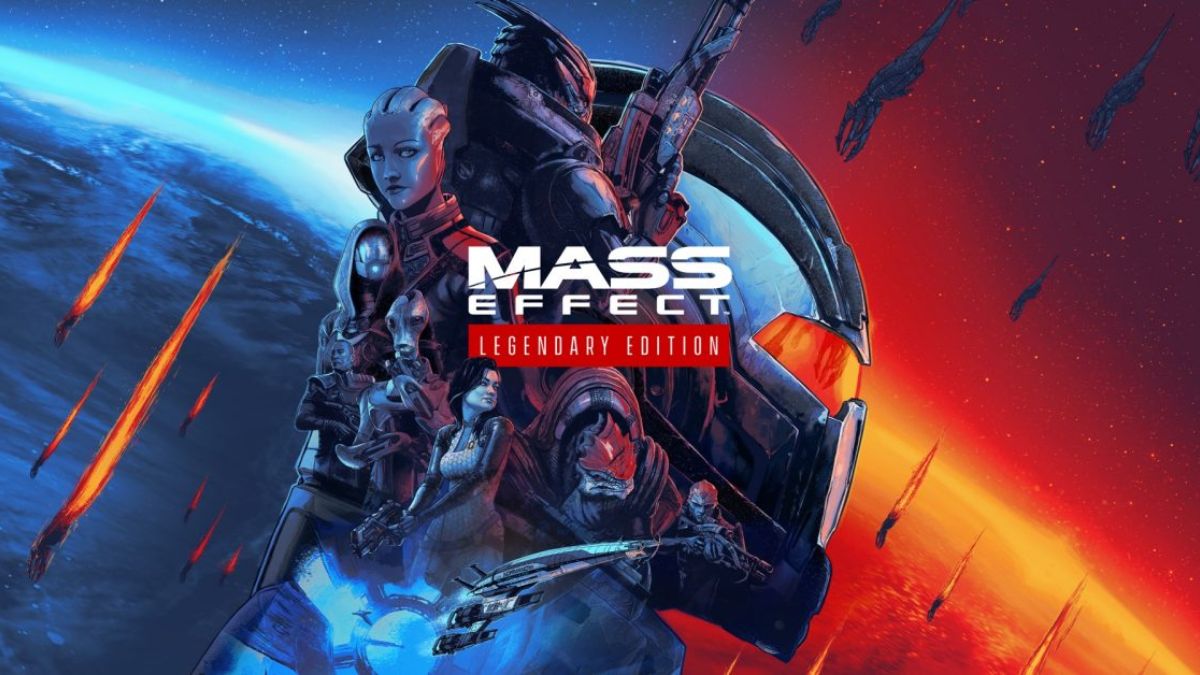 EA's Mass Effect Legendary Edition, a 'legendary' compilation of all three Mass Effect games, presents an RPG that encompasses everything one could desire: exhilarating battles, epic storytelling, and a wide array of Mass Effect Legendary Edition romance options across the trilogy. Players can choose to experience the trilogy in order, nurturing their relationships with characters throughout, or they can dive into any game of their preference.
Skillfully combining sub-genres of speculative fiction and space games, Mass Effect stands as BioWare's greatest achievement in world-building and galaxy exploration. It artfully weaves together the exploration and pseudo-science reminiscent of Star Trek, the cinematic action akin to Battlestar Galactica, and the fantastical elements found in Star Wars, all in a high-stakes mission to save the galaxy that puts lives on the line.
With BioWare's exceptional dialogue complementing dramatic set-pieces and skillful squad-based combat, the game offers an immersive experience. Exploring alien locales and venturing into uncharted territories, as is customary for humans in space, adds depth to the overall journey. The availability of Mass Effect Legendary Edition mods now enhances the trilogy, making it the ultimate way to engage in the captivating world of Mass Effect fully.
1. Legend of Zelda: Breath of the Wild
Since Link's debut, Zelda games have incorporated light RPG elements, but none have embraced them more than The Legend of Zelda: Breath of the Wild. This game stands as the most ambitious entry in the franchise, boasting an extensive array of content for players to explore and conquer.
Similar to Windwaker, the game's art style initially divided some longtime fans, but this did little to hinder its immense success as a Switch mega-hit. With nearly 30 million copies sold, it has become the best-selling Zelda game by a significant margin. Although its highly anticipated sequel may challenge its throne.
Read More: