The best sports games can generally be categorized into two distinct types. On the one hand, there are restored classics like Fight Night Champion, which are considered remarkable standalone gems. On the other hand, there are annual updates to long-established franchises that manage to exceed expectations in various ways.
In this compilation of the best sports games to play in 2023, you'll find a diverse selection of both categories. So, continue reading to discover our carefully chosen top picks among the best sports games on every platform available:
Best Sports Games On Mobile
There is a wide array of sports activities, including football (soccer for our American audience), tennis, athletics, basketball, baseball, ice hockey, and more. What connects these sports is not just the use of a ball or the presence of passionate fans, but the fact that many games are based on these popular sports. While some sports like ice hockey and baseball may be more popular in certain regions, there is a global fanbase eager to play these sports, even if it's in virtual form through electronic games.
To cater to this enthusiasm, we have curated a list of the best mobile sports games, ensuring that you can always experience the excitement, whether it's with balls, bats, rackets, or even combat sports like UFC and MMA titles. These games provide an engaging way to experience the thrill of competition, even allowing you to "hit" opponents in a socially acceptable manner.
Without further delay, here are our selections for the best mobile sports games, so you can immerse yourself in the action, whether it involves balls, bats, rackets, or other thrilling challenges!
10. EA Sports UFC
Experience the thrill of in-ring action from the octagon on the go with EA Sports UFC. No longer confined to knockouts from the couch, you can now make a grown man tap out while on the bus. As expected from an Electronic Arts game, it boasts excellent visuals and an intuitive touch controls system. However, the main attraction here, especially for UFC fans, lies in the captivating fights featured in the game.
With over 70 Ultimate Fighting Championship fighters spread across four divisions, you have the opportunity to select your favorite and train them to compete for the championship belt. Each fighter in the game has their own unique style and signature moves, adding to the authenticity of the experience. Progressing through the game unlocks more mixed martial artists, not only for you to use but also to face in battles. However, if you seek a fully fleshed-out career mode, you may need to explore a mainline UFC alternative. Nonetheless, EA Sports UFC delivers an engaging and action-packed mobile gaming experience for UFC enthusiasts.
9. NBA 2K22 Arcade Edition
To enjoy this basketball game, you'll not only need an iPad or iPhone but also an Apple Arcade subscription. If you happen to have both, NBA 2K22 is highly recommended, especially if you're a fan of shooting hoops in your leisure time. The game offers a comprehensive experience with all the elements you love from the mainline NBA 2K series on consoles, including a captivating career mode that takes you from the sidelines to basketball stardom.
NBA 2K22 features all the National Basketball Association teams, including popular ones like the Chicago Bulls, New York Knicks, Los Angeles Lakers, and the Boston Celtics. So, don't wait any longer – hit the court and start scoring those three-pointers for your favorite team!
8. 8 Ball Pool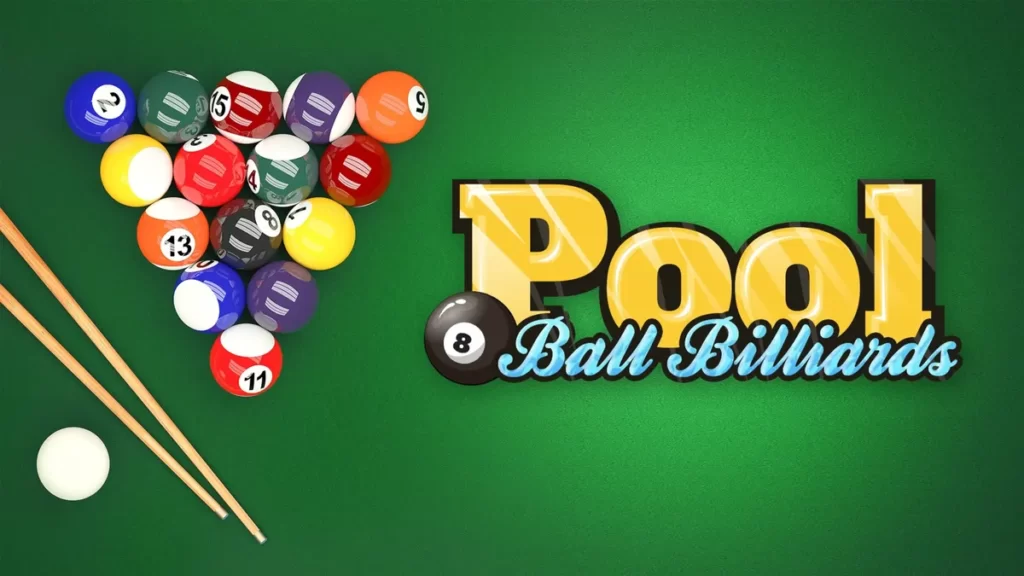 The 8 Ball Pool has long been regarded as the go-to mobile game for an enjoyable billiards experience, thanks to its tight controls and nearly a decade of existence. With a wide array of cues to choose from and engaging minigames to earn chips, the game offers a comprehensive and entertaining pool-playing experience.
Beyond its core gameplay, 8 Ball Pool provides various modes to cater to different preferences, such as 9-ball and No Guidelines for purists who enjoy a more challenging experience. The game's physics are well-designed, adding to the authenticity of the gameplay, and the cues themselves offer a touch of quirkiness with their unique gimmicks.
7. Tennis Clash
In Tennis Clash, sometimes you swing and score big, while other times you may miss, but either way, the game offers a satisfying experience. With its decent graphics and simple gameplay mechanics, specifically designed for touch screens, Tennis Clash ensures that overwhelming user interface elements do not burden players.
The game allows you to personalize your racket and gear, as well as train and level up your player avatar according to your preferences. Moreover, you have the option to join a club or engage in online matches with other players. The swipe controls are intuitive and easy to master, and your character takes care of most of the gameplay actions, streamlining the experience for a seamless and enjoyable tennis gaming session.
6. WWE SuperCard – Battle Cards
You've likely come across this deck-building game if you're a mobile gamer and a wrestling fan. The objective is simple: collect cards, assemble the ultimate team, and defeat your opponents. The game offers a wide array of cards, including wrestling legends such as Dwayne "The Rock" Johnson, Hulk Hogan, Trish Stratus, and the iconic Stone Cold Steve Austin. It also features current stars like John Cena, The Undertaker, and Randy Orton, along with fan-favorite roster members like Becky Lynch, Sasha Banks, Charlotte Flair, and Kofi Kingston.
With various game modes available, you can engage in one-on-one battles with other players, as well as participate in a mode called "Survivor," where ten players enter, but only one emerges as the victorious wrestler – a concept akin to a battle royale, albeit with a slightly different twist. So, if you're up for the challenge, gather your cards, build your dream team, and step into the thrilling world of wrestling action in this exciting deck-building game.
5. Ace Fishing: Wild Catch
For all the avid anglers out there, here's a game that will hook you right in. Ace Fishing, developed by Com2uS, the same company behind the popular fantasy RPG Summoners War, is a fishing game suitable for newcomers and experienced players. The game's one-touch controls make it easy for you to bait and hook impressive fish in no time. Let's hope you don't end up sleeping with the fishes you catch!
Ace Fishing offers a wide variety of fish species to catch, and you can also participate in fishing competitions to put your angling skills to the test. But don't expect to be stuck at a local lake; Ace Fishing: Wild Catch takes you on a global adventure, with fishing locations ranging from Hanauma Bay to the Amazon River. You can even go fishing in China, leaving you wondering what delicious dishes you could prepare with the catch of the day. So, get ready to embark on a fishing journey that spans the world and test your angling prowess in this exciting mobile game.
4. MLB Tap Sports Baseball 2021
Step up to the plate and experience the thrill of baseball with MLB Tap Sports Baseball 2021. This game is all about the cherished pastime of baseball, offering authentic real-life ballparks that make you feel like you're right there on the field. Each match features nine innings, so make sure to avoid those three strikes, or you're out. If you prefer pitching, showcase your skills with some impressive trick shots to get those batters out.
MLB Tap Sports Baseball 2021 boasts an array of exciting features, including character creation. You can design a unique player and add them to your squad, potentially becoming the game-changer between victory and defeat. Moreover, you'll encounter real MLB players, teams, and arenas, adding to the authenticity and excitement of the gameplay. So, get ready to hit home runs and experience the joy of baseball in this thrilling mobile game.
3. eFootball PES 2021
If you're feeling tired of FIFA and looking for an alternative, eFootball may be the perfect fit for you. Previously known as Pro Evolution Soccer (PES), this football series now has a mobile version that delivers all the intense footballing action you love right to your small screen. Just like its rival, eFootball features numerous teams, although it may lack some of the licensing agreements FIFA boasts. As a result, you might find your favorite team has a slightly different name. However, the game modes are quite similar to what you would find on consoles, making it a great option for football fans seeking a new mobile gaming experience.
2. Madden NFL 22 Mobile Football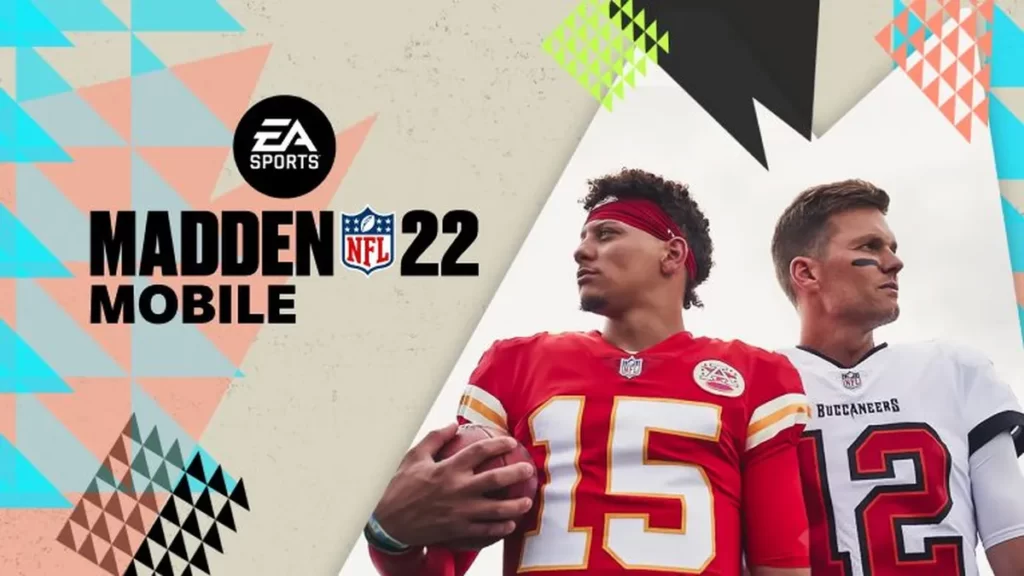 If you're a fan of football but want to experience the sport without using your feet, then this game might be just what you're looking for. It offers a comprehensive experience centered around the National Football League (NFL), featuring famous teams like the New England Patriots, San Francisco 49ers, New York Giants, and the New Orleans Saints. As with any Madden title, you can create your own character, select their position, and guide them on their path to stardom.
Alternatively, if you prefer playing as established superstars, you have the opportunity to build your ultimate team. Whether you fill your squad with football legends, current stars, or promising young talents is entirely up to you and your vision for the team. So, get ready to immerse yourself in the world of American football and lead your chosen players to glory in this exciting mobile game.
1. ّFIFA Mobile
Football fans across the globe are undoubtedly familiar with the iconic FIFA series. Since its inception in 1993 with FIFA International Soccer, EA has been consistently releasing a new game in the series every year. This long-standing tradition has made FIFA one of the most enduring and beloved football gaming franchises. Given its immense popularity, it comes as no surprise that EA decided to bring the FIFA experience to mobile platforms.
Now, avid fans have the opportunity to enjoy the action-packed gameplay of FIFA on the go. Whether you're on a commute, waiting in line, or have some free time, you can immerse yourself in the world of football with the mobile version of FIFA. Additionally, the mobile game allows you to work on building your ultimate team while you're out and about, making the FIFA experience even more accessible and enjoyable for fans everywhere.
Best Sports Games On PC
Publishers used to show reluctance in bringing their best-selling sports games to PC for a significant period. Apart from EA's annual FIFA release and Sports Interactive's Football Manager series, the sports genre on PC had been quite limited until recently. Nowadays, regardless of the sport you prefer, you should easily find a game that satisfies your competitive cravings.
Previously, console versions of sports games outshined their PC counterparts in terms of player base, graphics, and more. However, crossplay has revolutionized the situation for PC players, placing them on equal footing with their console counterparts. The PC versions of sports games now offer a lot, including support for high refresh rates and resolutions surpassing 4K. Even the desire to have a full view of the football pitch in a game can be entirely fulfilled on PC.
Presently, most sports games are available on PC with very few compromises. While certain games like UFC 4 and MLB The Show 21 may not be accessible, titles like Street Fighter V and Super Mega Baseball 3 more than make up for it. Below, we've compiled some of the finest sports games available on PC.
10. NHL 23
Here's an interesting one to start with. NHL 23 earns its place on our list ahead of NBA 2K23 for a particular reason: the inclusion of female players in Ultimate Team. This addition has been executed cleverly, with women's stars receiving cards that are on par with their male counterparts. It seems like a potential testbed for EA Sports FC, where players like Beth Mead and Ella Toone could team up alongside renowned male players like Harry Kane and Declan Rice.
For those not interested in the 'HUT' mode, there's still plenty of ice-based fun to be had in NHL 23. The game pays great attention to detail, like simulating the response of fans booing an away team player who injures a home favorite for the rest of the game. It's these kinds of immersive features that make the gaming experience even more enjoyable.
9. Super Mega Baseball 3
Baseball games on PC may not offer many choices, but fortunately, Metalhead Software's excellent baseball series provides a fantastic alternative to the licensed games found on consoles. Despite its cartoonish visuals, Super Mega Baseball 3 delivers an experience that is both accessible and easy to pick up and play. However, don't be deceived by the aesthetics, as the game offers a surprising amount of depth, both on and off the field.
While the game's multiplayer aspect is a major draw, there's also a wealth of single-player content worth exploring. One noteworthy addition to the series is the Franchise mode, which now spans several years rather than being limited to a single season. This allows you to build a strong team and witness their rise to dominance in the sport, taking them from humble beginnings to the grand heights of baseball. The game offers an engaging and immersive baseball experience for casual and hardcore fans.
8. eFootball PES
PES has been a long-standing competitor of FIFA on the PC gaming scene for almost two decades. While it may not enjoy the same level of popularity as the FIFA series, it has a dedicated fanbase of hardcore supporters. eFootball PES 2021 is particularly acclaimed for its realistic approach to football, offering players greater control over each individual player compared to FIFA.
However, the latest version, eFootball 2023, has faced criticism and challenges, making it a best-avoidable topic. Nevertheless, PES 2021 remains a solid choice for those seeking a different and unique football gaming experience from FIFA 22. So, if you're looking for a football game with a distinct gameplay style and greater player control, eFootball PES 2021 is undoubtedly your best bet.
7. Football Manager 23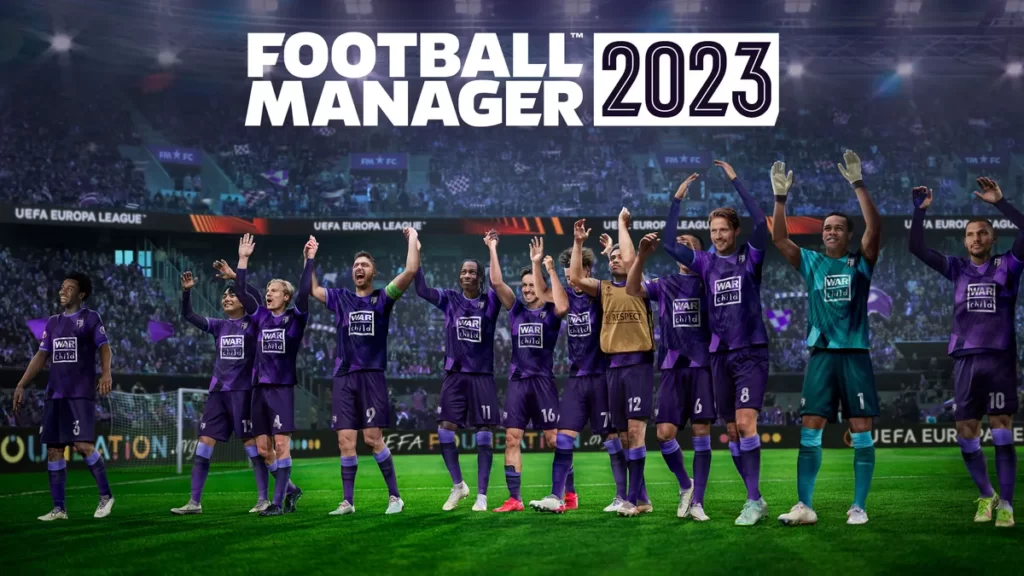 Football Manager (FM) may no longer receive the same level of adoration it had during its Championship Manager peak, which brought fame to virtual players like Tonton Zola Moukoko and Cherno Samba despite their modest real-world accomplishments. However, FM is still a solid and worthwhile purchase. The game puts you in control of every aspect of a football club, regardless of your location on the globe. Even Gibraltar is included in the game as a post-release update for the 2023 edition.
Notable new features for 2023 include licensed European competitions, a detailed 'supporter confidence' system, and smarter AI opponents. The AI managers now adjust their tactics based on your team's form, becoming more conservative if you are in good form, but extra aggressive if they are trailing late in the match. This means you'll need to make personal adjustments and strategic decisions rather than relying solely on prevailing strategies (the meta).
6. Fight Night Champion
Thanks to Microsoft's backward compatibility program, Fight Night Champion is now available on Xbox Series X, offering the perfect recreation of the sport of boxing. On one hand, EA showcases its usual superb treatment of niche sports, combining it with precise controls and stunning graphics that continue to impress players even today. On the other hand, Fight Night Champion's Champion Mode stands out, leading the way for fully-fledged narratives that have become a prominent feature in sports games over the past decade. The captivating story of Andre Bishop remains unmatched in its execution.
However, the core of Fight Night's appeal lies in its bell-to-bell gameplay. Fortunately, the intense and realistic action in the boxing ring still delivers a powerful experience, and climbing the ranks from a mere punching bag to a prized fighter in the game's Legacy Mode remains thoroughly engaging. Fight Night Champion offers a complete package that proves the series, despite being in limbo, remains a formidable contender and never truly out for the count.
5. FIFA 23
The game that social media has loved to criticize in the past is surprisingly strong this year. EA has managed to achieve a rare balance between pace, power, and subtlety in FIFA 23. While high-speed players still hold their value, the joy of dissecting defenses with intricate build-up play has been reintroduced.
A significant part of this improvement is attributed to acceleration styles. Each player in FIFA 23 is categorized as 'balanced,' 'explosive,' or 'lengthy,' resulting in a system where center-backs and defensive midfielders can better handle swift forwards. Moreover, the chemistry mechanic in Ultimate Team has been enhanced, making it a fairer and more enjoyable experience overall.
FIFA 23 stands as a remarkable accomplishment and a promising finale before the anticipated shift to EA Sports FC in 2023. With this year's notable improvements, the game has garnered praise even from its harshest critics on social media.
4. Tony Hawk's Pro Skater 1 + 2
Nostalgia can sometimes deceive us, especially when revisiting the original Tony Hawk's series on PlayStation. The fond memories of chugging Red Bull and jamming to Goldfinger on repeat may not hold up as well as we'd like. The graphics may appear muddy, the controls fiddly, and the overall experience lacking the fluidity seen in later THPS games.
However, Vicarious Visions took on the seemingly impossible task of recreating the classic series as we perceived it in our minds all those years ago. Remarkably, they not only succeeded but arguably improved upon one of the most beloved sports franchises ever made.
The game introduces smart and subtle tweaks, such as incorporating later abilities like reverts to enhance the flow of gameplay. Additionally, the inclusion of online multiplayer brings back the joy of bragging rights sessions, reminiscent of huddling over a CRT TV back in the day. This version provides the quintessential Tony Hawk's experience, surpassing expectations and delivering the nostalgia-infused joy we sought. 'Nuff said.
3. Out Of The Park Baseball 2023
It's hard to imagine Football Manager being overshadowed by a rival dugout simulation, but this year, that's exactly what happened. The cult-favorite bat-swinging game, Out Of The Park Baseball, has claimed the management throne. Trying out this game is like stepping into a time warp – minutes turn into hours, and hours into days.
With baseball seasons lasting 162 games, each match presents an opportunity for strategizing and decision-making, faithfully replicating real-life scenarios. The game includes all the options you'd find in actual baseball, making it a challenging and rewarding experience. Managing trades, roster moves, and contracts add an extra layer of complexity, pushing your brainpower to its limits. For those who prefer a different perspective, you can even start at any point in baseball history from as far back as 1871. Yes, 1871! Out Of The Park Baseball takes you on an immersive journey through the rich history of this beloved sport, ensuring it stands out as the top choice for baseball management enthusiasts.
2. Lonely Mountains Downhill
Rectify the fact that you've never played the best sports game as soon as possible. You speed-run a cube-man biker through four mountains' challenging, enduring courses, juxtaposing gruesome deaths with breathtaking scenery.
Each demise becomes an individual learning experience as you constantly refine your routes, aiming to obliterate your best time instead of your kneecaps. The controls are simple yet deft, the unlockables are generous, and there are plenty of nights spent having "just one more race." This game is bloody brilliant in every sense.
1. Rocket League
Rocket League stands as one of the greatest football games of all time. It replaces the traditional team of 11 players with three rocket-powered cars, which may even be adorned with amusing accessories like a stack of pancakes or a sombrero. Despite this unique twist, Rocket League remains an exceptional football game. Rocket League steers clear of such issues, unlike the FIFA and PES communities that often argue about scripted gameplay and pay-to-win mechanics.
Psyonix has achieved perfection in the mechanics of Rocket League, making it accessible to most players while maintaining an incredibly high skill ceiling. The thriving esports scene for Rocket League is a testament to the game's depth, proving that there is much more to a game about flying cars than one might initially think. Additionally, being one of the best free PC games and featuring cross-platform play on all platforms, Rocket League offers a wide reach and inclusive gaming experience. If you are interested in hitting a massive ball with a flying car, don't hesitate to try Rocket League.
Best Sports Games On Consoles
Sports and gaming have long been intertwined. Athletes love to play as themselves in the games, and fans relish the opportunity to live out their sports dreams through video games. The prospect of the Knicks winning a championship is achievable in this virtual realm. This isn't a recent phenomenon either. From the days of Tecmo Bowl to Punch-Out!!, sports video games have always been an integral part of fans' DNA. The joy and frustration that arise from competing against friends in FIFA or 2K are unparalleled, evoking a passion that rivals the fervor of rooting for one's own team.
As technology has advanced, sports games have evolved to make players look more lifelike, offer more precise move inputs, and deliver smoother gameplay. Consequently, ranking these classics becomes even more subjective and difficult. While no true consensus exists, everyone will have their own list. We're certain our list of best sports games will evoke strong emotions, so enjoy the discussion!
10. Golf with Your Friends
Golf with Your Friends may not excel in realism, but it certainly captures the amusement and frustration of navigating a mini-golf course with your pals. With a crew of friends, you can customize your golf balls with various effects, hats, and colors before embarking on a series of courses, ranging from pleasantly ordinary to delightfully wacky.
Originally developed for PC, the game has been successfully ported to consoles, ensuring a satisfying gameplay experience. Whether you're gently tapping your ball into a hole or giving it your all with a hearty swing, both control methods work seamlessly. And the thrill of achieving a hole in one on a course that initially seemed impossibly designed is incomparable. Golf with Your Friends offers hours of fun and laughter, making it a delightful choice for group gaming sessions.
9. Dirt Rally 2.0
Dirt Rally 2.0 excels in capturing the essence of the struggle and thrill of rally driving, even more so than Dirt 5. Despite its release being a few years ago, the driving experience remains incredibly immersive, and the tracks continue to impress with their stunning visuals.
Like any top-notch rally racing game, Dirt Rally 2.0 offers a fantastic array of cars to choose from, showcasing a wide variety of vehicles. Whether you prefer racing with a vintage beauty or a sleek, modern powerhouse, the game caters to your preferences, allowing for thrilling and diverse driving experiences.
8. Bassmaster Fishing 2022: Deluxe Edition
In Bassmaster Fishing 2022: Deluxe Edition, you embark on a thrilling fishing adventure with licensed boats from well-known companies like Yamaha Outboard Motors, Skeeter Boats, and Missile Baits. The game features ten pro anglers, including stars like Hank Cherry and Scott Martin, allowing you to play as them or compete against them as official pro anglers.
Explore eight real-world venues, ranging from the Sabine Rivers backwaters to the vast open horizons of Lake Hamilton. Engage in online modes to compete for the top spot on the global leaderboard against players worldwide. Take advantage of cross-play modes or challenge yourself to become a champion in Bassmaster Royale.
The game enriches your fishing experience with the underwater camera, offering a fresh perspective. The new GPS map system also enables you to explore and mark up venues for enhanced navigation. To finesse fishing around weeds and avoid snagging, use the appropriate equipment, adding a strategic element to your fishing endeavors. Bassmaster Fishing 2022: Deluxe Edition promises an immersive and exciting fishing journey.
7. F1 2022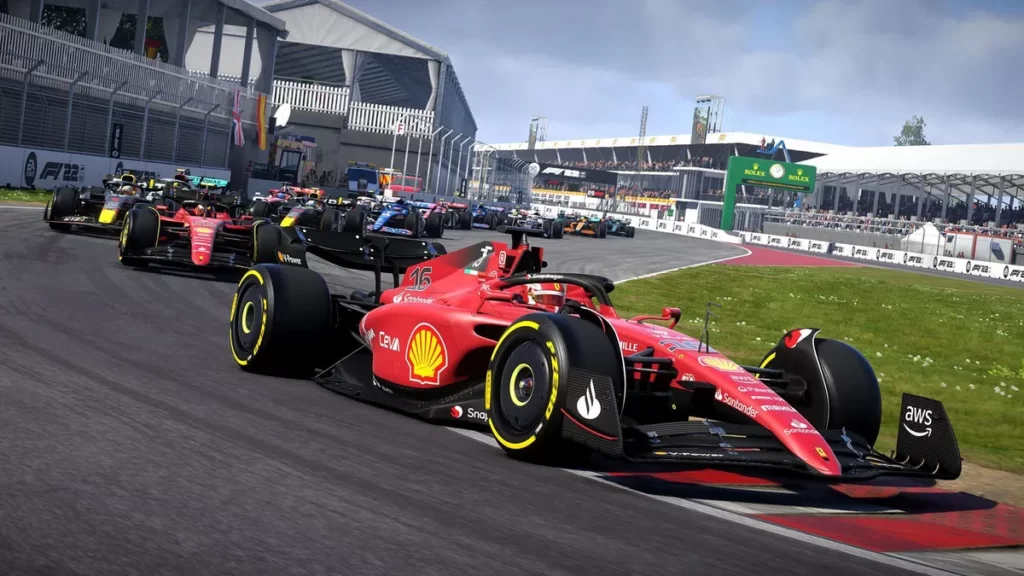 Surprisingly, Xbox Game Pass offers a plethora of racing games, making it difficult to choose one to start with. It seems as though Phil Spencer himself approved numerous games where players race sleek cars down concrete tracks, leaving players with plenty of options.
If you prefer a racing game with realistic driving mechanics and a focus on rules and regulations, essentially a virtual representation of the sport, then F1 2022 is the ideal choice. This game expertly captures the excitement and engaging nature of Formula 1 and presents it in an immersive video game format. Without a doubt, F1 2022 stands as the finest racing sports game available on Xbox Game Pass.
6. Cricket 22
Contrary to the misconception that cricket is a slow sport that wouldn't transition well into a video game format, Cricket 22 proves otherwise. While it doesn't include explosions, fishing mini-games, or cricket bat-wielding against enemies (which would indeed be a fun concept), Cricket 22 remains an exciting and fantastic cricket game.
The game successfully captures the essence of cricket's best aspects and transforms them into enjoyable and exhilarating gameplay. By introducing player-focused campaigns and mechanics, Cricket 22 manages to speed up the pace of the game, alleviating any concerns about potential slowness. Cricket enthusiasts are sure to be delighted with Cricket 22 as it embodies the true spirit of the sport. Despite not having the big budget of other sports-based titles, the game compensates with its impressive quality and charm.
5. OlliOlli World
OlliOlli World marks the third installment in Roll7's side-scrolling skateboarding series, but it ventures into a brilliant and fresh direction. The gameplay remains similar, requiring you to execute tricks using the left stick as you race through each level. However, the addictive essence of score-chasing that keeps players hooked is now wrapped in appealing new layers.
The game boasts a cel-shaded aesthetic complemented by a laid-back soundtrack and a diverse cast of characters, creating a more delightful presentation. With full customization options, players have much greater control over their skater's appearance. Asynchronous multiplayer adds another dimension, offering an abundance of stages to conquer, virtually limitless in number. OlliOlli World delivers a compulsive and joyous take on the extreme sport of skateboarding.
4. WWE 2K23
WE 2K22, based on the popular sport of wrestling in the WrestleMania ring, has become a well-known title among both wrestling fans and non-fans alike. The game offers a local co-op mode, allowing you to enjoy battles and good times with your friends. If your friends are not nearby, you can still compete against them using the online play mode, as long as you are on the same gaming platform.
However, it's important to note that there is no cross-platform support for players who wish to compete with each other online. The game only offers cross-generational support, meaning players on different generations of the same platform (e.g., PlayStation 4 and PlayStation 5) can play against each other online. But if you are physically together, you can change your opponent to 'human' and engage in intense matches with the person beside you. WWE 2K22 provides a fun and engaging experience for both local and online play.
3. Gran Turismo 7
Gran Turismo 7 marks a return to the beloved RPG format in the long-running simulation racing series developed by Polyphony Digital, departing from Gran Turismo Sport's esports-centric approach. The game boasts a smooth driving model and an extensive collection of hundreds of cars, appealing to players who enjoy collecting vehicles. Fans of the franchise will find themselves engrossed for hours in the addictive GT Café, reminiscent of the captivating gameplay found in Pokémon.
The online approach introduced in GT Sport continues to be a key feature for competitive players, ensuring a complete and engaging experience for players in Gran Turismo 7. Moreover, the cherry on top is that the entire game can be played in PSVR2, with minimal compromise in picture quality. This addition makes the gameplay incredibly immersive and positions Gran Turismo 7 among the top games to enjoy with Sony's VR headset.
2. Skate 4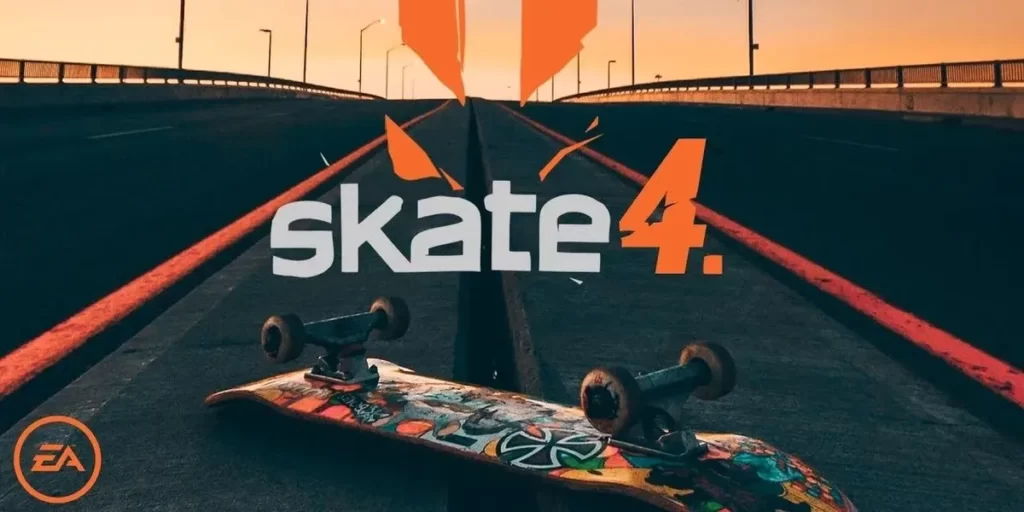 The Tony Hawk series of skateboarding games may hold more fame and history, but the Skate series certainly gave its best effort. Skate 3, the third installment in the series, emerged as one of the most comprehensive skateboarding experiences on consoles. The game offered abundant customization options, expansive open environments, and a captivating narrative that tied everything together.
While it is regrettable that Skate 4 wasn't developed earlier, allowing the series to slip into obscurity, Skate 3 remains available via Xbox Game Pass. For those seeking an outstanding skateboarding title to enjoy, Skate 3 stands out as an excellent choice, offering an immersive and enjoyable skateboarding experience.
1. Mario Strikers: Battle League
Mario Strikers: Battle League has quickly become one of the most popular sports games on Nintendo Switch for good reason. The concept is both simple and intriguing: play European football (soccer) with characters from Mario's world. However, it's not your typical football game, as it features deadly elements.
Instead of an outline, the game uses an electric fence, and there are no rules, allowing players to perform flying kicks directly into their opponent's faces without consequences. Characters in the game have different attribute scores that can be enhanced by equipping them with various gear. A special move called the hyper strike also enables characters to shoot tornado balls or other unique balls towards their opponent's goal.
Mario Strikers: Battle League supports local multiplayer and online gameplay on the Nintendo Switch, providing players with a thrilling and action-packed experience.