The Best Car Games
From racing simulators to open-world car adventures, car games transport players to the driver's seat like no other genre. Here are the top titles every automotive enthusiast should explore.
Need for Speed
Need for Speed delivers the signature street racing experiences players crave. The series emphasizes stunning graphics, real-world cars, and high-speed thrills. Customizing rides and participating in illegal high stakes racing is a thrill like no other.
Forza Horizon
Forza Horizon takes racing to the open road. Freely explore beautiful open worlds and take part in weekly competitive racing events. With a huge selection of cars to collect and customize, Forza Horizon lets you live out your dream of cruising scenic byways in your dream ride.
Grand Theft Auto
While most known for its crime-centric gameplay, the Grand Theft Auto series also offers some of the most fun driving experiences around. Cruising city streets, pullings stunts and encounters with police add an extra level of chaos and intensity to car gaming.
Euro Truck Simulator 2
If realism is your thing, then Euro Truck Simulator 2 lets you climb behind the wheel of a big rig and deliver cargo across a meticulously recreated Europe. Surprisingly immersive, the game rewards patience and precision driving.
BeamNG.drive
BeamNG.drive is a physics sandbox for car lovers with a knack for destruction. Wreck, crash and roll your favorite virtual vehicles across huge open environments. Detailed damage physics model the impacts in intricate and often hilarious ways.
Here are some additional popular car games worth checking out: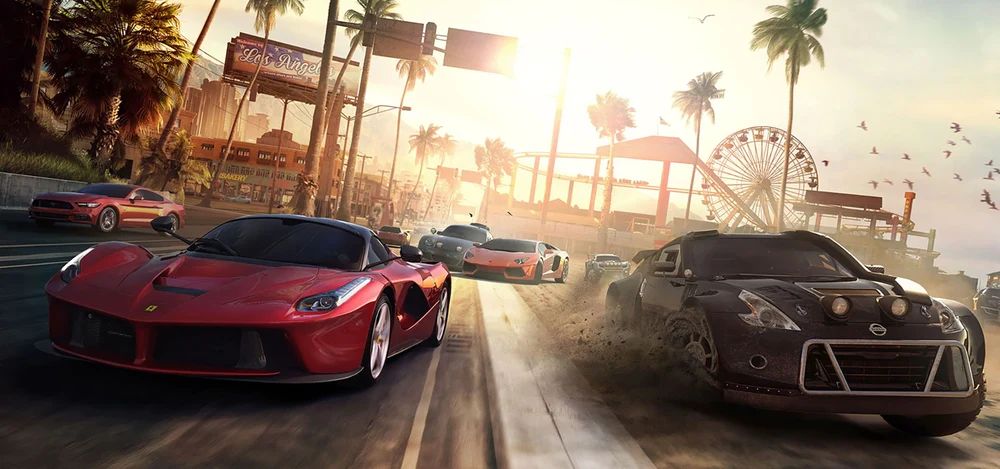 • The Crew - An open world racing game from Ubisoft that lets you explore an entire recreations of the United States. You can collect and customize over 400 different vehicles.
• Asphalt - The long-running arcade racing series has a number of installments across mobile and console. They emphasize pick-up-and-play racing fun with over 250 licensed cars.
• Project CARS - A simulation racing game that aims to provide an authentic racing experience for gearheads. It features over 180 detailed cars and over 60 tracks.
• The Crew 2 - The sequel to The Crew expands the gameplay to include motorsports like street and off-road racing, boats, and planes in addition to classic highway racing.
• Real Racing 3 - An immersive mobile racing game from Firemonkeys Studios. It features officially licensed cars from top manufacturers and photorealistic graphics.
• Burnout - The legendary arcade racing series emphasizes high speed racing, stunts and takedowns. Released titles include Burnout Paradise and Burnout 3: Takedown.
• Midnight Club - Rockstar's street racing series puts the spotlight on illegal nighttime racing in urban environments. Franchise entries span multiple console generations.
From affordable smartphone games to realistic racing simulators, today's car games offer players of every taste a chance to live out their automotive dreams. Whether tearing down the highway or cruising city blocks, climb in, buckle up and hit the gas!
Most popular car games you can play on mobile devices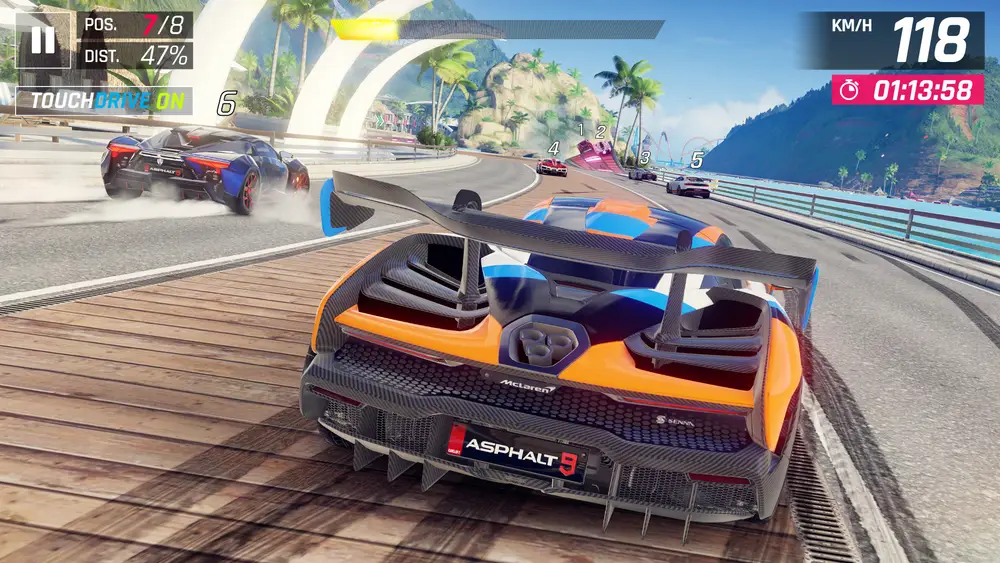 • Asphalt 9: Legends - One of the newest installments in the popular Asphalt series. It features high-octane racing action, a huge car selection and high-resolution 3D graphics.
• CSR Racing 2 - Lets you collect and customize real luxury cars from brands like Lamborghini, Ferrari and McLaren. You can race against live players from around the world.
• Beach Buggy Racing 2 - An arcade kart racer with an tropical island theme. Features a huge vehicle selection, track editor and both local and online multiplayer modes.
• Real Racing 3 - Still one of the best looking and most realistic racing games for mobile. Features an in-depth career mode, hundreds of licensed cars and meticulously detailed circuits.
• Gear.Club - This simulation racing game aims to recreate the feel of driving high-performance cars on your mobile device. Over 100 licensed supercars are available from brands like Porsche, McLaren and Ferrari.
• Hill Climb Racing - A challenging physics-based racing game where you drive various vehicles up steep and treacherous hills and mountains. Simple one-tap controls but tough to master. Has amassed over 1 billion downloads.
• Smashing The Battle - An accessible driving combat game where you ram other vehicles Nitro Circus style to eliminate opponents. Features over 80 licensed cars to choose from with different stats.
The combination of realistic graphics, refined controls and constantly evolving car selections make those games perfect for fulfilling your automotive dreams while on the go. They show how mobile gaming continues to push the boundaries of the car games genre.
Car games that are suitable and appropriate for children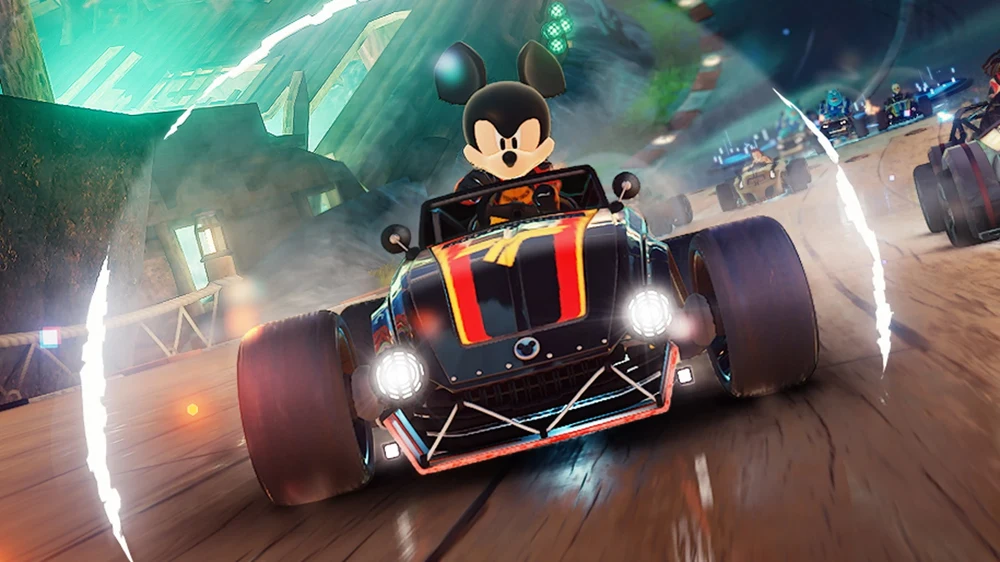 • Asphalt Nitro - This arcade racer from the popular Asphalt series features cartoony graphics, simple controls and adjustments to make it more accessible for younger players.
• Disney Speedstorm - This upcoming kart racer will feature Disney and Pixar characters like Mickey Mouse, Lightning McQueen and Buzz Lightyear racing each other. Aimed at family audiences.
• Sonic & All-Stars Racing Transformed - This kart racer features characters from the Sonic the Hedgehog series and other SEGA franchises. It has a fun cartoony vibe and ability to transform vehicles between cars, boats and planes.
• Hot Wheels: Drive - This mobile game lets kids get behind the wheel of giant virtual Hot Wheels cars to compete in races and stunt challenges. Simple controls and familiar characters make it accessible.
• Cartoon Network Racing - This kart racing game features characters from Cartoon Network shows like Ben 10, The Powerpuff Girls and Adventure Time. The comical gameplay and familiar IP make it a fun option for kids.
• Disney Cars Toons: Mater's Tall Tales - Based on the Cars movie series, this game lets players control Lightning McQueen, Mater and other characters in cooperative gameplay. Features simple mission-based gameplay.
• Sonic Racing - This kart racing series features characters from the Sonic the Hedgehog IP. The colorful graphics, focus on speed and pick-up-and-play controls appeal to younger audiences. Multiplayer may require supervision.
Those games provide a selection of options with cartoon-style graphics, simple controls, characters from familiar IPs and family-friendly settings and themes - making them suitable introductions to the genre of car games for children. Appropriate supervision of online multiplayer is still recommended.
Free car games and paid car games compare in the following ways in terms of gameplay
Accessibility - Free car games tend to be more accessible to players since there is no upfront cost. They have lower barriers to entry and can attract wider audiences.
Monetization - Since free car games rely on in-app purchases and microtransactions to make money, their gameplay is often designed around tempting players to spend. This can result in "pay-to-win" systems, timers that encourage purchases, and loot boxes.
Progression - Free car games often have a slower natural progression to encourage players to make in-app purchases to speed up. Paid games tend to have a more balanced progression system not aimed at monetization.
Depth - Paid car games, especially simulations, tend to have more depth and realism in their gameplay systems since that is their main focus. Free games may sacrifice some depth to appeal to broader audiences.
Content - Paid car games can afford to develop larger amounts of content like tracks, cars and modes since they do not rely on continued microtransactions from players. Free games often add content at a slower pace.
Longevity - While free car games may attract larger player bases initially, paid games tend to have more dedicated players who stay engaged for longer due to the depth and lack of incentivized spending. However, exceptions exist on both sides.
In general, paid car games tend to focus more on fun and engaging gameplay as the primary value proposition, while free games rely more on ongoing monetization and accessibility as key strengths. However, there are high-quality examples and exceptions on both sides of this comparison. It mostly comes down to a player's priorities and preferences.
The existence of both free and paid options within the car games genre allows different players to enjoy the experience in a way that best suits their needs - whether that be a more "pure" gameplay focus or a lower barrier to simply immerse themselves in the fantasy of driving exotic cars. There are trade-offs to consider with both models.
What are the best free car games?
Some of the best free car games include Asphalt 9: Legends, CSR Racing 2, Need for Speed No Limits, Real Racing 3, Gear.Club, Destruction Derby Arena and Crazy Racing Kartrider.
What are the most popular free car games?
The most popular free car games currently include Asphalt 9: Legends, CSR Racing 2, Real Racing 3, Gear.Club, Destruction Derby, Hill Climb Racing and Crazy Racing Kartrider. They have hundreds of millions of downloads collectively.
What are the best free car games for Android?
Some of the best free Android car games include CSR Racing 2, Asphalt 9: Legends, Real Racing 3, Gear.Club, Beach Buggy Racing 2, Smashing The Battle, and Need for Speed No Limits.
What are the best free iPhone car games?
The top free iPhone car games are Asphalt 9: Legends, CSR Racing 2, Real Racing 3, Gear.Club, Beach Buggy Racing 2,Nitro Nation Drag & Fast, and Horizon Chase. They take advantage of the power of iOS devices.
What's a good free car game for PC?
Some good free car games for PC include Need for Speed: Hot Pursuit Remastered, FlatOut 2, TrackMania, BeamNG.drive, and Track Days. Most focus more on simulations and realism compared to mobile games.
Are free car games pay to win?
Many popular free car games employ pay-to-win mechanics where players can buy in-game upgrades and advantages to get ahead. However, skill and strategy can still allow free-to-play players to succeed against some pay-to-win opponents.
Do you need in app purchases in free car games?
While in-app purchases are not technically needed in free car games, they can help you progress more quickly and conveniently in many titles. However, free-to-play players can still complete games and enjoy the basic gameplay without spending anything extra.
What in app purchases are in Asphalt 9?
Asphalt 9 includes various in-app purchases like token packs to unlock new cars, refill your nitros, revive after crashing, and skip certain events. However, skilled driving and strategy can allow you to still progress without making any purchases.
Are paid car games better than free ones?
While paid car games tend to offer less monetization through microtransactions, both free and paid car games have their pros and cons. Paid games may have higher production values and focus more on fun gameplay. But free games have lower barriers to entry and massive player bases.
How do free to play car games make money?
Free-to-play car games typically make money through several monetization methods: in-app purchases of token packs, loot boxes, cosmetic upgrades, removal of wait timers, and advertising between matches or levels. Whales or high spenders subsidize players who don't make in-app purchases.