Hit the Gas: Why Racing Games are So Much Fun
Racing games have been around for decades, providing thrilling high-speed action and competition. But what makes them so popular and addictive? In this article, we'll explore the key reasons why racing games remain among the most iconic and engaging video game genres.
The Thrill of Speed
The rush of going extremely fast in a car is unmatched in most other game genres. Racing games allow you to experience this thrill of acceleration and pushing a vehicle to its limits. Players get an adrenaline boost from hugging corners, drafting opponents, and blazing down straightaways at breakneck speeds.
Skill and Strategy
While simply gunning the accelerator is fun, racing games require strategic thinking and mastery of vehicle handling to truly excel. Players must optimize racing lines, brake in the right zones, and time overtakes precisely. Different tracks and cars demand different approaches, keeping the gameplay fresh and challenging.
Vehicle Customization
Being able to build and customize your dream car is part of the fantasy for many racing game fans. From choosing engines and transmissions, to tuning suspensions and upgrading turbos, customization systems give players ownership over their vehicles and an aesthetic they can call their own.
Competitive Multiplayer
Going wheel-to-wheel with other racers online provides an intensity that AI racers cannot match. Trying to outsmart and outbrake human opponents while navigating the track together takes racing game competition to a higher level. Multiplayer modes remain some of the most popular aspects of the genre.

The unique mix of speed, handling challenges, customization options and multiplayer competition all come together to make racing games so much fun. By tapping into our desire for freedom and thrill-seeking behind the wheel, these games help fulfill fantasies we cannot experience in real life. As long as developers continue innovating and pushing the limits of vehicular speed and performance, racing games will remain a driving force in gaming.
The most challenging aspects of racing games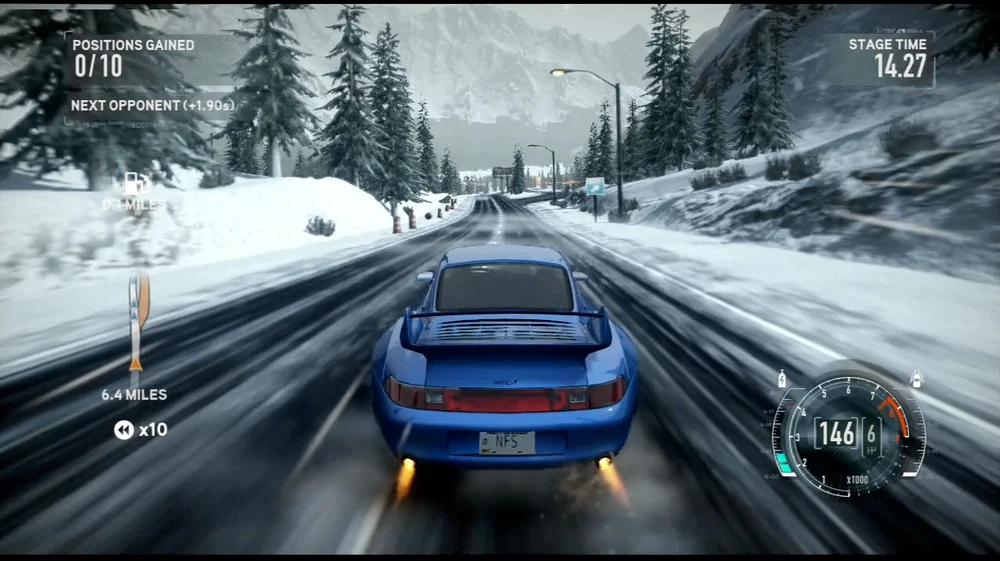 • Racing lines - Taking the optimal line through corners is crucial for gaining and maintaining speed. Mastering the proper balance of braking, turning and acceleration on each corner and track takes a lot of practice.
• Overtaking - Finding the right opportunities to overtake other cars and executing clean passes requires precise timing, positioning and car control. Overtaking while defending your position is even harder.
• Car set-up - Dialing in the optimal set-up for each car in terms of suspension, aerodynamics, gearing, etc. can be complex and track-specific. Getting the perfect balance for different conditions is challenging.
• Consistency - Repeating fast laps consistently over an entire race duration is much harder than setting a single hot lap. It requires managing tires, fuel and optimizing for race pace, not just outright speed.
• Driving different cars - Each car in a racing game handles very differently, requiring players to relearn braking points, turning and acceleration techniques. Mastering a wide range of vehicles is a real test of driving skill.
• Multiplayer racing - Racing against competent human drivers is often more difficult than AI racers. Opponents can adapt to your own racing style, make more unpredictable moves, and capitalize on your mistakes.
• Realistic simulations - For true racing simulations like Forza Motorsports and Gran Turismo, nailing the nuances of vehicle physics modeling, tire temperature management, and aerodynamic effects is very difficult to master.
The most popular racing games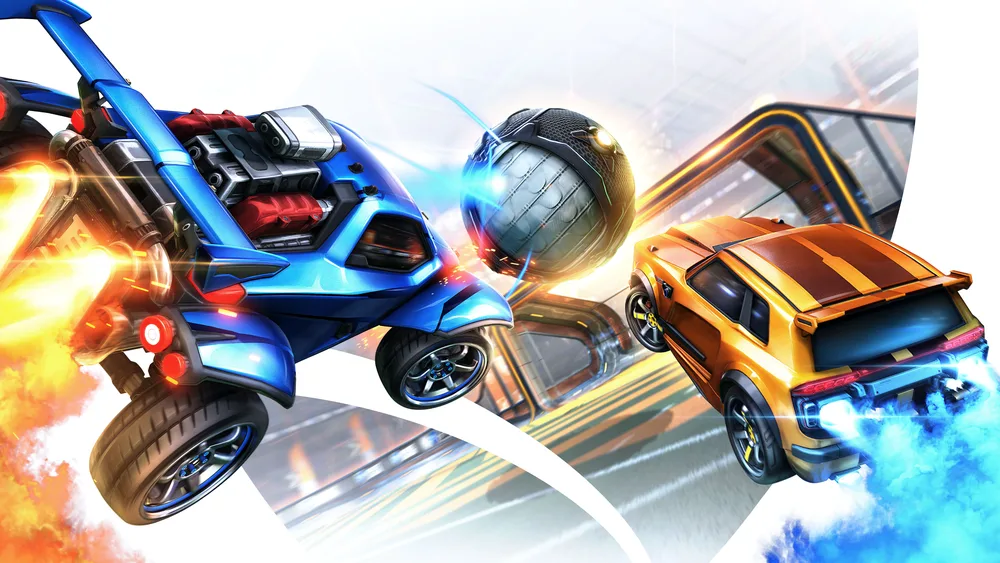 Forza
The Forza series from Microsoft Studios is widely considered to have the best racing mechanics and graphics. Forza Horizon 5 is the latest entry and features an expansive open world.
Need for Speed
The long-running Need for Speed franchise caters to fans of street racing and styled tuners. The latest game is Need for Speed Heat with illegal street racing by day and by night.
Gran Turismo
Gran Turismo from Sony is known for its painstaking recreation of real cars and tracks. Gran Turismo 7 is the newest installment offering the most realistic racing simulation.
Mario Kart
Mario Kart remains one of the most popular racing game series thanks to its fun arcade style, items and wide range of Nintendo characters. Mario Kart 8 Deluxe is the latest version.
F1
The official F1 video game series offers the most authentic Formula 1 racing experience. F1 22 is the latest edition featuring all official drivers, teams and circuits from the 2022 season.
Rocket League
Though not a traditional racing game, Rocket League combines soccer gameplay with driving vehicles. Its fun and addictive mechanics have made it an esports phenomenon.
Upcoming racing games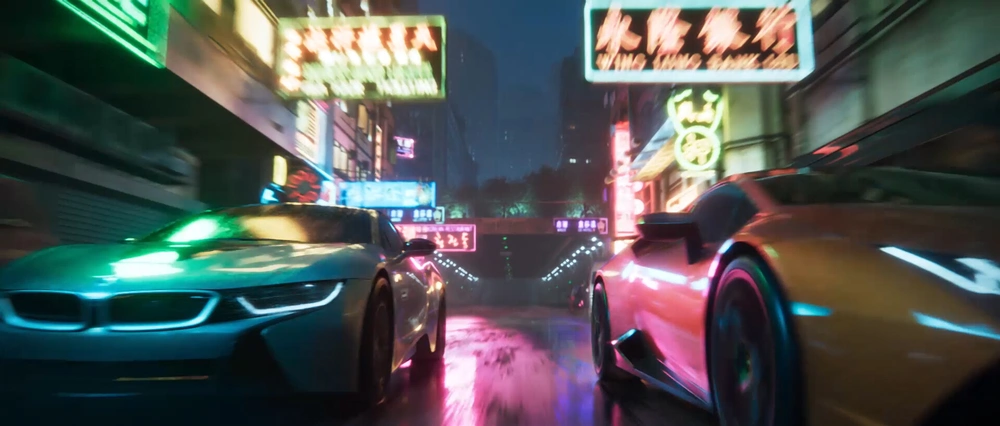 • Test Drive Unlimited: Solar Crown - This is a reboot of the much-loved Test Drive Unlimited series. It features an open world set on multiple islands and promises the most expansive map in a racing game. Set to launch in 2022.
• Grid Legends - The latest entry in the Grid series from Codemasters, Grid Legends promises an epic story mode in addition to racing. Features more than 100 cars and several different racing disciplines. Set to release in February 2022.
• F1 22 - The annual F1 game is set to launch in July 2022 and will feature the all-new 2022 F1 cars and regulations. Codemasters plans to improve both the racing and myTeam career modes.
• Gran Turismo 7 - The next gran Turismo game from Polyphony Digital is coming to PS5 and PS4 in March 2022. It aims to offer the most realistic racing simulation to date with dynamic time and weather.
• Project CARS GO - This will be a more accessible, mobile-focused entry in the Project CARS series. Set to launch in 2022, it features quick races, multiplayer and a livery editor.
• WRC Generations - Set to launch in 2022, this is the official game of the 2022 FIA World Rally Championship season. It features all the official teams/drivers and promises improved physics and graphics.
Top Racing Games for Android and iOS
Asphalt 9: Legends - This arcade-style racing game from Gameloft features over 70 exotic cars and 60 different environments. It offers a mix of realistic and stunt-based racing.
Need for Speed: No Limits - This mobile entry in the NFS franchise allows you to build and race high performance cars while competing in time trials, races and tournaments.
Real Racing 3 - One of the most realistic and authentic racing games for mobile. Features over 220 real cars from brands like Ferrari, Porsche and Koenigsegg.
Motorsport Manager Mobile 3 - Manage your own professional motorsports team in this racing management sim. Oversee research, driver contracts, car development and more.
CSR Racing 2 - Race against other players around the world in this free-to-play street racing game. Features over 400 licensed cars from manufacturers like Ferrari, McLaren and Lamborghini.
Riptide GP: Renegade - An action packed hydro jet racing game where you race futuristic boats at insane speeds. Features character & boat customization and multiplayer racing.
Mario Kart Tour - The classic Mario Kart series has come to mobile devices. Race through familiar tracks while using items to attack opponents and boost ahead.
RollerCoaster Tycoon® Classic - This mobile port of the classic theme park simulation game also includes a rollercoaster racing mode where you build the fastest coaster.
Racing Games Not Blocked at School
Climax Racing - An older flash racing game where you race against the clock to achieve the fastest time. Simple and fun gameplay makes it unlikely to be blocked at school.
Fireboy and Watergirl: Racers - A sidescrolling racing game based on the Fireboy and Watergirl series. Its fun and colorful visuals and kids-friendly theme mean it is usually unblocked.
Tankspark - Race your tank against other tanks on various racing tracks in this .io style multiplayer racer. Web-based and simplistic gameplay help it get past school filters.
Ben 10 Racing Game - Race as Ben 10 and other heroes from the show in this kid-friendly racing game. Cartoon graphics and mild content make it unblocked at most schools.
Madalin Stunt Cars 2 - An addictive flash stunt car driving and racing game with more than 40 stunts to perform. Familiar enough to likely avoid blocks at school.
Raze 2 - A fun 2D cartoonish racing game where you drive a raze car across platforms and obstacles. Its vintage look and non-violent gameplay makes it unblocked.
Turtle Overtaking Frenzy - An educational turtle racing game where you guide a turtle through checkpoints and obstacles without falling off. Usually gets past school filters.
Big Buck Hunter Arcade - While mainly a light gun shooting game, an optional race mode tasks you with racing ATVs between checkpoints. Its arcade style helps it avoid blocks.
Best Free Racing Games To Play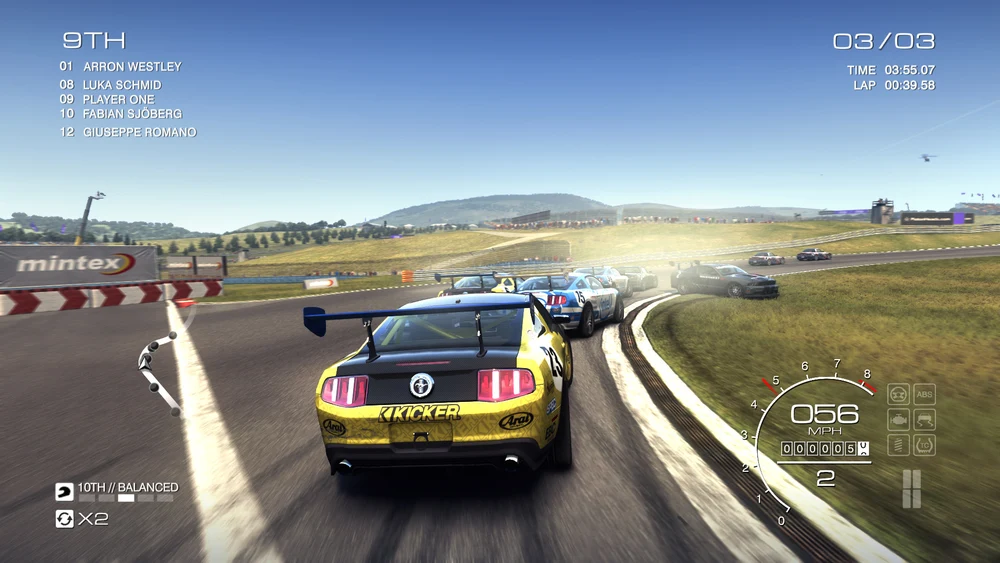 Need for Speed: No Limits
One of the most popular free-to-play racing games, NFS No Limits features diverse racing locations and a large collection of supercars. You can customize and upgrade your vehicles as you participate in events and challenges.
Assoluto Racing
An incredibly realistic racing simulator that you can play for free. Features over 150 licensed cars from brands like Ferrari, Lamborghini and Pagani. Tons of customization options as well.
Asphalt 9: Legends
Another arcade-style racing game from Gameloft with high production values. Features stunning graphics, licensed cars, and dynamic seasons that change the tracks. Offers both single and multiplayer racing.
GRID Autosport
The GRID franchise comes to mobile and PC for free. Play through the entire career mode that features a huge roster of cars across different racing disciplines. Race modifiers add strategic depth.
csr Racing 2
Build and customize luxury cars to compete in street racing events. Features an extensive collection of supercars from luxury brands like Ferrari, Aston Martin and Lamborghini. challenging multiplayer mode too.
Mario Kart Tour
The classic Mario Kart gameplay is now free-to-play on mobile. Race against other players online in real time or battle friends in asynchronous multiplayer. All your favorite Mushroom Kingdom characters are present.
Horsez
A cute free racing game where you raise and train virtual horses to compete in races against computer opponents or other players online. Features different breed of horses to collect.
Absolute Drift
A satisfying free drifting simulator where you take curve after curve at high speeds. Features a simple but deep physics model that makes for challenging drifting races.
Best Racing Games for Kids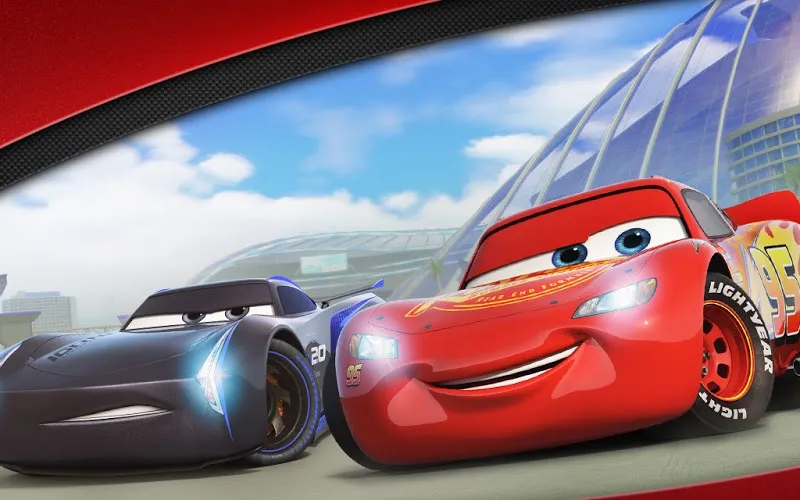 1. Mario Kart - The classic Nintendo racing game is a perfect choice for younger kids. Features simple controls, fun powerups and characters from the Mario series. Available on Nintendo consoles.
2. Cars: Driven to Win - Based on the Disney•Pixar movie Cars, this racing game lets kids race as their favorite characters from Radiator Springs. Available on PlayStation, Xbox and Wii.
3. Sonic & All-Stars Racing Transformed- Kids will love racing as their favorite Sonic and Sega characters across land, sea and air. Features simple drifting and boosting controls. Available on PlayStation, Xbox, Wii and PC.
4. Team Sonic Racing - The latest kart racer starring Sonic and friends. Offers a more strategic team-based racing experience while still being accessible for kids. Available on PlayStation, Xbox, Switch and PC.
5. Lego Racers - Children get to build and customize their own racers out of Lego pieces then compete on crazy tracks. Features humorous Lego themes and fun powerups. Available on PlayStation, Nintendo 64 and PC.
6. TrackMania - An arcade-style racing game with easy to learn but hard to master gameplay. Features colorful environments and a creative track editor for kids. Available on PC and consoles.
7. Asphalt 8: Airborne - A more kid-friendly racing game from the Asphalt series. Features an action racing style in the air and on land with cartoon-like visuals. Available on iOS and Android.
These racing games are designed with younger audiences in mind, featuring characters and themes that will appeal to kids. The simpler controls and gameplay mechanics make them accessible for children just starting to get into gaming. But parental guidance is still recommended.
Best Racing Games for Online Multiplayer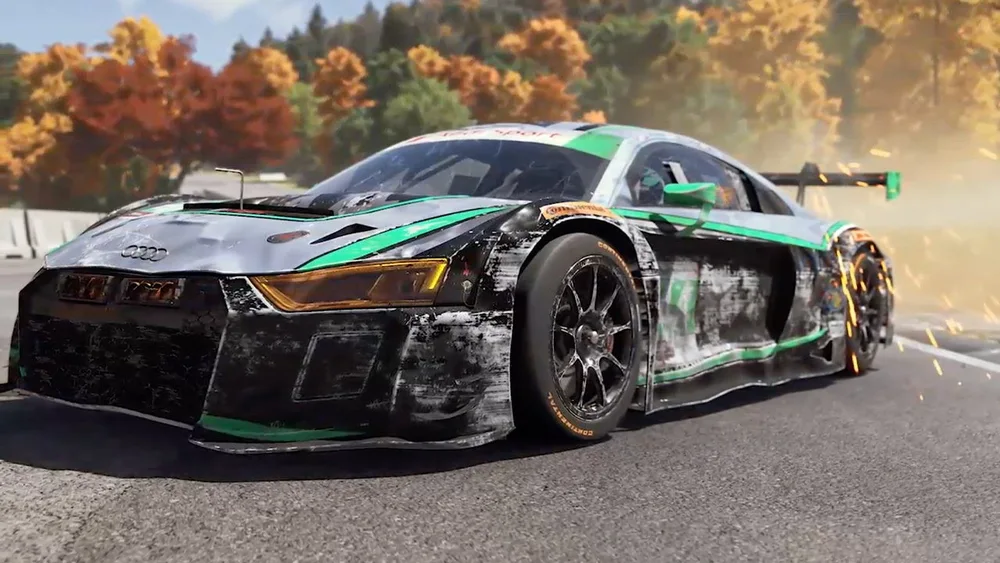 Need for Speed Heat
Street racing by day and illicit night races give you plenty of opportunities to challenge other players online. Customize and upgrade your rides to outrun the cops too.
Forza Horizon 4
The latest Forza Horizon offers the most expansive multiplayer racing experience. Compete and cooperate online in official Leagues against up to 36 other players.
Trackmania
Race against up to 32 other players simultaneously in this arcade-style racer. Choose different vehicle classes to match your play style from bikes to cars.
Wreckfest
Built from the ground up for intense multiplayer racing. Crash and bash your way past other drivers in demolition derby-style racing. Lots of customization too.
F1 2021
The official F1 video game features competitive multiplayer racing with all the real 2021 cars and circuits. Race in both casual and ranked lobby modes.
Burnout Paradise Remastered
The remaster of this classic open-world racer brings back its exciting online multiplayer. Compete in different game types like marked man and crash mode.
Mario Kart 8 Deluxe
Up to 12 players can race simultaneously across local and online multiplayer. Battle friends in the competitive 200cc mode or team up in co-op play.
GRID
Codemasters' GRID reboot features both ranked and unranked multiplayer for up to 24 racers. Choose from a wide range of cars across different motorsport disciplines.
Those are some of the best options for racing against friends and other players online. They cover everything from arcade thrills to full racing simulations and offer a variety of competitive multiplayer modes to keep the action fresh. Let me know if you have any other questions!
Racing games that are not car games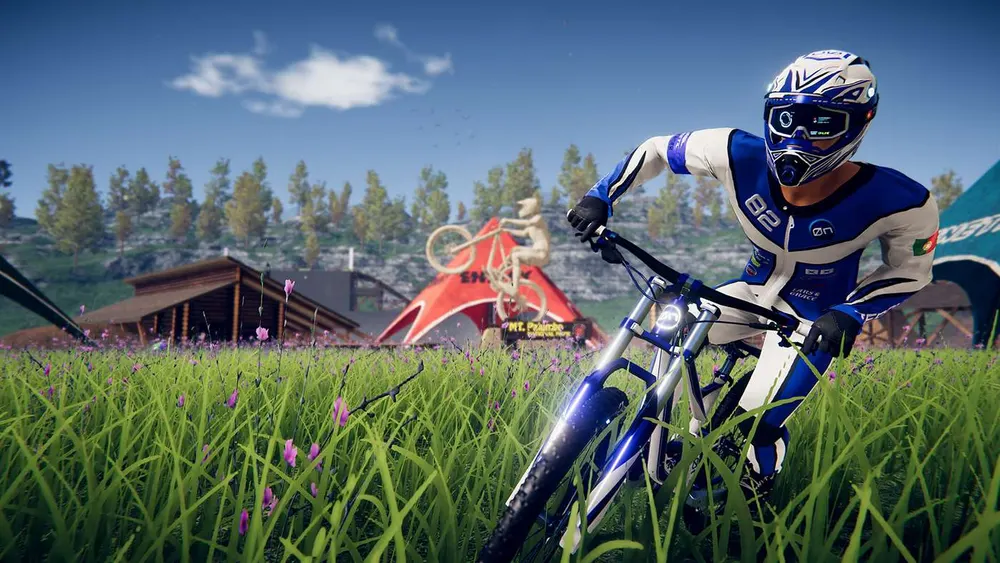 Horse Racing Games
- Steeplechase
- Virtual Horse Racing
These games involve betting on and racing virtual horses. They simulate the experience of horse racing at tracks.
Bike Racing Games
- Trials
- Downhill Domination
Bike racing games involve racing motorbikes or mountain bikes through obstacle courses and terrain. They test your precision, reaction time and balance.
Space Racing Games
- F-Zero
- Wipeout
Space racing takes place in futuristic anti-gravity pods that race at breakneck speeds around animated tracks set in space stations and alien worlds.
Animal Racing Games
- Grunty's Revenge
- Sly Racoon
Some racing games feature animals like pigs, raccoons and dinosaurs as the racers instead of cars. They typically have cartoonish graphics and racing mechanics tailored for the animals.
Marble Racing Games
- Marble Blast Gold
- Super Marble Blast
These "old school" racing games involve racing spherical marbles down twisting tracks, ramps and obstacles using air jets to control the marbles' movements.
Best Motorcycle Racing Games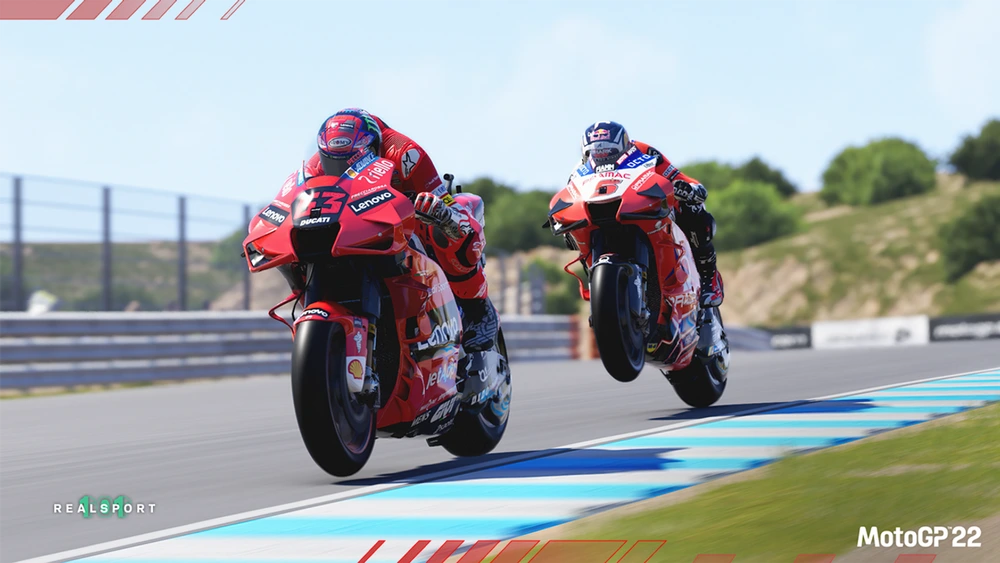 Motorcycle racing games allow you to experience the thrill and adrenaline of racing motorcycles and dirt bikes. Here are some of the best motorcycle racing games to try:
MotoGP
MotoGP is officially licensed motorcycle racing game series that simulates the MotoGP World Championship races. You get to race as real MotoGP riders on the official racetracks around the world on a variety of motorcycles like Yamaha, Honda and Suzuki. The graphics and physics engine provide a realistic racing experience.
Trials
Trials is a beloved motorcycle racing series that focuses on precision instead of speed. You ride motorcycles through obstacle courses full of jumps, ledges and hazards and have to land your bike perfectly to earn the highest score. The challenging gameplay and large community of custom levels have made this a long running franchise.
Ride
Ride is an open-world motorcycle racing game that gives you freedom to explore an entire country on more than 150 licensed motorcycles from manufacturers like Yamaha, Ducati, Aprilia and BMW. Aside from racing, you can also do stunts, tricks and participate in other non-racing challenges.
Road Redemption
Road Redemption is an indie tribute to the classic Road Rash games. You ride motorcycles through post-apocalyptic wastelands, participating in illegal underground death races. You can slam into other riders to knock them off their bikes and collect weapons to wield against opponents during races.
Cruis'n
Cruis'n is a classic arcade motorcycle racing series that focuses fun, over-the-top gameplay instead of realistic physics. You ride stylized chopper style motorcycles and dune buggies along scenic race tracks while gathering power-ups, jumping ramps and more. The newer entries feature larger open worlds.
Free-to-play motorcycle racing games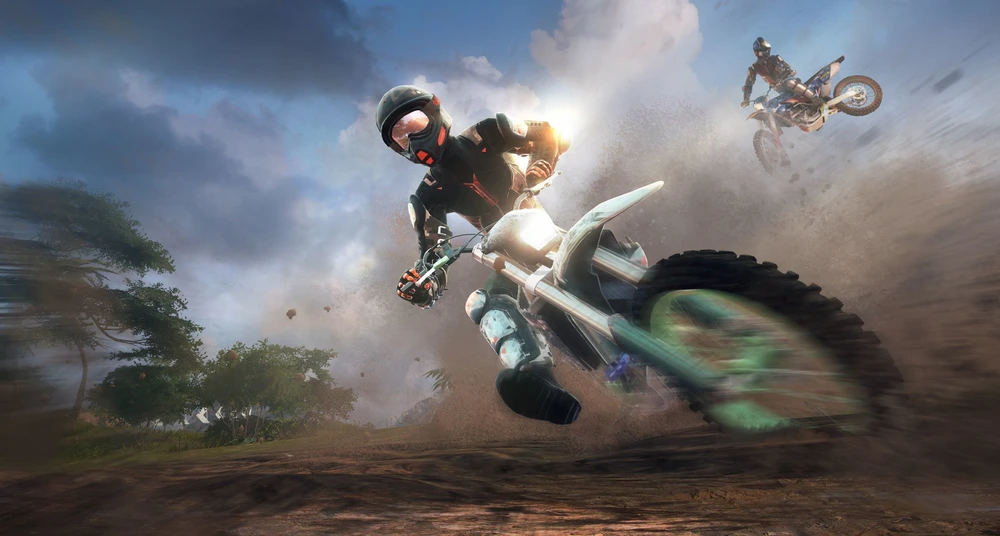 • Moto Racer 4 Mobile - This is a free Android and iOS racing game where you can race a variety of dirt bikes, street bikes and super bikes. It has a simple but fun racing gameplay.
• High Limit Rider - This free Android racing game has a retro arcade style and pixel graphics. You race motorcycles and collect coins and power-ups during the races.
• Motorbike Racing 3D - This free Android racing game has realistic 3D graphics and includes super bikes, sport bikes and classic motorcycles to race. It features multiple tracks and race modes.
• Stunt Rider 3D - Another free Android motorcycle racing game with 3D graphics. You can perform stunts and tricks with your bike during races. It has a large garage of bikes to unlock.
• Super Bike Racing 3D - This free Android game has over 20 motorcycles from popular brands to choose from. You can race on various tracks in career mode and improve your bike with upgrades.
Most free motorcycle racing games tend to have in-app purchases for upgrades, extra bikes, fuel or currency. But the basic racing experience is free to try. Hopefully this gives you some good options for free games to check out! Let me know if you have any other questions.
FAQs
What are the best free racing games?
Some of the top free racing games include Need for Speed No Limits, Asphalt 9: Legends, Real Racing 3, CSR Racing 2, Mario Kart Tour, and Absolute Drift.
How can I get free racing games on PC?
You can download and play free racing games on PC through Steam, the Epic Games Store, Origin, uPlay and other digital platforms. Many racing games also have free-to-play web versions you can access through a browser.
Are free racing games any good?
Yes! Many free racing games offer high production values and robust feature sets comparable to paid racing titles. They rely on in-app purchases or cosmetic microtransactions to generate revenue.
What are the limitations of free racing games?
Common limitations of free racing games include a smaller selection of cars to start with, restrictions on certain upgrades/items, and time gates that limit how often you can play certain events. Paid content can remove many of these limitations.
What is the best free PC racing game?
Some of the top free PC racing games are Asphalt 9: Legends, GRID Autosport, Forza Street, Automobilista and Fast & Furious Crossroads. Real Racing 3 and CSR Racing 2 also have free PC web versions.
Are free racing games addicting?
Like all games, free racing games can become addictive for some players. However, the in-game incentives and rewards systems are often designed to encourage frequent and repetitive gameplay. So player should be mindful of balance.
Do free racing games have in-app purchases?
Yes, the vast majority of free-to-play racing games support in-app purchases (IAPs) to generate revenue. These IAPs typically unlock items, cars, tracks or remove some of the gameplay limitations.
Are in-app purchases necessary in free racing games?
In-app purchases are not strictly necessary to play and enjoy free racing games. However, they do often make the games more enjoyable by removing restrictions and giving you more options. But IAPs can add up cost-wise over time.
What are some alternatives to in-app purchases?
For players that do not want to spend money on IAPs, some alternatives include simply progressing more slowly through the game, watching video ads for in-game rewards and completing achievement-like tasks for bonuses.
How can I avoid excessive spending on in-app purchases?
Ways to minimize in-app purchase spending include setting a budget beforehand, using gift cards instead of credit cards, disabling auto-renewal, reviewing your purchase history regularly and toggling restrictions in app stores. willpower is key too!