The Xbox Games Showcase delivered a range of announcements and unexpected moments, unveiling exciting first-party Xbox games for Xbox. Notably, Fable was fully revealed, and release windows for Avowed and Senua's Saga: Hellblade 2 were announced, generating immense anticipation among the community.
However, several Xbox Game Studios titles had been previously announced over the past few years but remained absent during the showcase. Here is a compilation of Xbox Game Studios games that we are aware of but were not featured in today's event.
State of Decay 3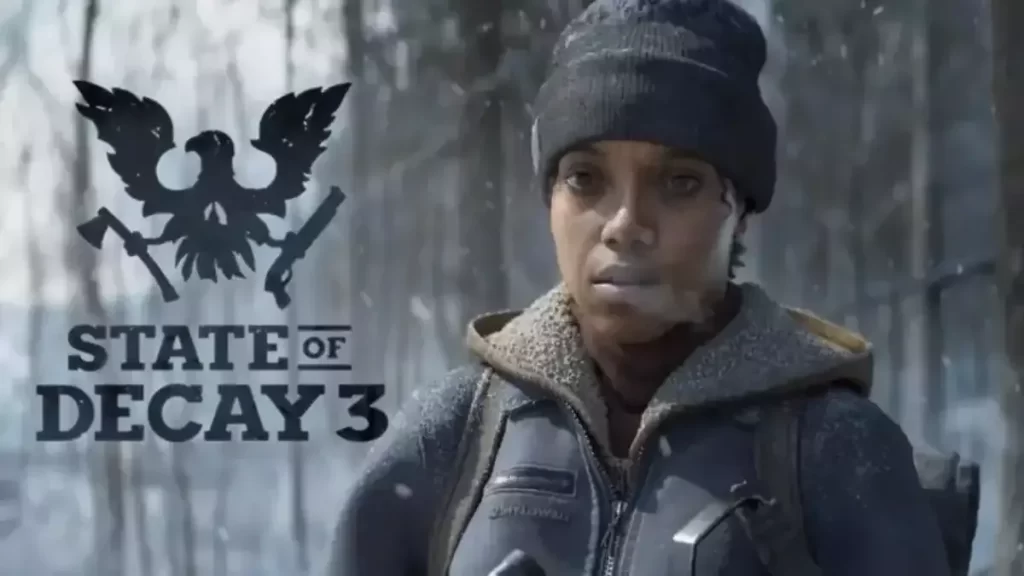 During a showcase three years ago, a preview of upcoming first-party Xbox Games for the Xbox Series X/S consoles included State of Decay 3 among the titles announced in July 2020. However, since its announcement, State of Decay 3 has not been given a release window, and no gameplay footage of the third installment in Undead Labs' third-person survival horror zombie game has been revealed.
The latest information regarding State of Decay 3 came from Matt Booty, the head of Xbox Game Studios, who confirmed that the game is being developed using Unreal Engine 5 and that The Coalition would be involved in its development.
Indiana Jones
In early 2021, it was revealed that MachineGames, the developer behind Wolfeinstein: The New Order and The New Colossus, was collaborating with Bethesda on an Indiana Jones game. However, apart from the initial announcement, there has been limited information about the project.
What we do know is that Todd Howard, from Bethesda Game Studios, will be serving as the Executive Producer of the game. It was mentioned by Howard himself during an appearance on Lex Fridman's podcast last year that the untitled Indiana Jones game will be a "unique" combination of various genres, offering an innovative blend of gameplay experiences.
The Outer Worlds 2
During the 2021 Xbox Games Showcase, Obsidian Entertainment revealed their development of a sequel to their successful 2019 game, The Outer Worlds. Despite the lack of detailed information, it's not entirely unexpected considering Obsidian has been involved in multiple projects.
With Grounded leaving early access in the previous year and their well-received adventure game, Pentiment, launching recently, as well as the upcoming release of Avowed scheduled for the following year, Obsidian has certainly been keeping themselves occupied.
Everwild
During X019, Rare made an announcement about their new IP, Everwild, which was in its early stages of development. However, in 2021, reports surfaced stating that Everwild was undergoing a complete reboot. In an interview with Kinda Funny, Matt Booty clarified that the report was exaggerated and not entirely accurate.
Alongside their work on Sea of Thieves, which recently revealed a new Monkey Island crossover during the Xbox Games Showcase, Rare is focused on the development of Everwild. Fans can eagerly anticipate more updates and information from this renowned British studio in the near future.
Perfect Dark
During the 2020 Game Awards, Microsoft made a notable announcement of a new Perfect Dark game. The development of this game is entrusted to The Initiative, a studio that Microsoft established in 2018. A blog post released during the game's unveiling emphasized the project's goal of creating an immersive secret agent thriller set in a futuristic world.
Contraband
In 2021, Avalanche Studios, known for developing the Just Cause series, unveiled a new game called Contraband. This upcoming title is an open-world co-op game and will be an exclusive for Xbox consoles, with a PC version also in the works. Contraband will be published by Xbox Game Studios. Although the game was announced two years ago, there has been limited information and no gameplay footage released thus far. However, it has been confirmed that Contraband will utilize the latest version of Avalanche's Apex Engine.
Also Read:
---
FAQs
What is Outer Worlds 2?
Outer Worlds 2 is an upcoming video game developed by Obsidian Entertainment, the studio behind the original Outer Worlds. It is the sequel to the critically acclaimed action role-playing game set in a dystopian future.