Geoff Keighley has delivered once again as his Summer Game Fest 2023 was chock-full of announcements, trailers, and gameplay goodness, reminiscent of the Good Ol' days of E3.
Summer Game Fest 2023 delivered us a better understanding of the open world in Final Fantasy 7 Rebirth, a release date for Marvel's Spider-Man 2, and introduced us to new entries in the Prince of Persia and Sonic franchises. Additionally, Mortal Kombat 1 unveiled its latest mechanic, the Kameo system, while thrilling games such as Banishers: Ghosts of New Eden, Alan Wake II, and Lies of P showcased their spooky themes.
Also, kudos to Geoff Keighley as there were no surprise cameos and arrests made like the Game Awards. So, that's a huge plus!
In this roundup, we will highlight some of the games that have sparked our excitement. So Let's get underway introducing 10 titles announced in the Summer Game Fest 2023:
Mortal Kombat 1
During Summer Game Fest 2023, we were treated to an in-depth preview of Mortal Kombat 1, the upcoming installment in the Mortal Kombat series and the beginning of a fresh Mortal Kombat universe.
Following Liu Kang's transformation into a deity in Mortal Kombat 11, the beloved character has apparently forged a new universe inhabited by familiar faces like Raiden, Sub-Zero, Scorpion, Kitana, and Jax.
Introducing a new gameplay mechanic, the Kameo function allows players to choose two characters from the roster: a primary fighter and a Kameo fighter, who can be summoned for special attacks. Of course, the game retains the series' signature fatalities, although the trailer showcased the demise of several characters. Mark your calendars for the release of Mortal Kombat 1 on September 19, 2023.
Sonic Superstars
Summer Game Fest revealed Sonic Superstars as the next installment in the iconic series. This game boasts a sleek 3D art style while retaining the classic 2D Sonic gameplay that fans love. Whether playing solo or with friends, up to four players can join the action as Sonic, Tails, Knuckles, and Amy. Each character brings their own unique abilities to the table, such as Knuckles' climbing prowess and Amy's powerful hammer.
The trailer showcased a variety of vibrant environments, including a nostalgic Green Hill Zone-inspired starting area, a pixelated digital realm, and a lush jungle adorned with vines that can be ridden. Sonic's adventures now extend beyond the ground, as he can ascend waterfalls with a water power-up and soar through the air using a grappling hook in expansive 3D environments. The game also features bonus levels reminiscent of the original games.
Exciting news at the end of the trailer revealed that Sonic Superstars is set to release in Fall 2023. Fans can visit the official website to sign up and receive an exclusive Amy skin. The base game will be available for purchase at a price of $60.
Prince of Persia: The Lost Crown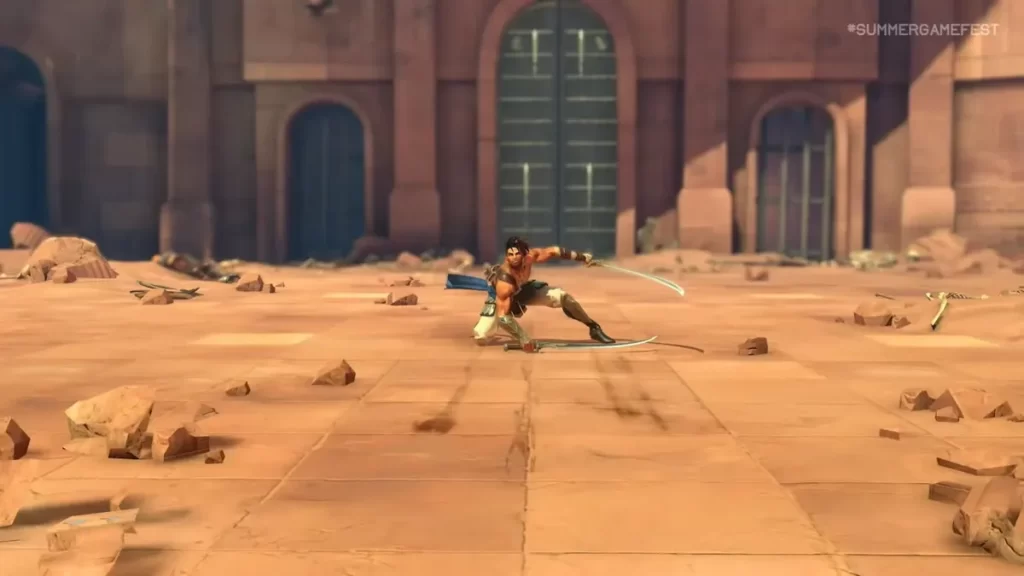 The Prince is finally back after a decade and a half of being in the shadow of titles like Assassins Creed. The Lost Crown is an action-adventure game with side-scrolling mechanics, designed to captivate metroidvania genre enthusiasts.
The showcased gameplay highlighted a protagonist with a much sleeker design, combat mechanics centered around melee attacks, extensive platforming sequences, and an abundance of supernatural elements and legendary creatures (including a freaking Manticore!). The release date for this game has been scheduled for January 18, 2024.
Lies of P
Bloodborne fans may have once again been disappointed with Sony not announcing a remake for the beloved Soulsborne title. But they were treated with an in-depth look of Round 8 studio's Lies of P.
During Summer Game Fest 2023, we were presented with a fresh glimpse of Lies of P, an upcoming game in the Soulsborne style that chronicles Pinocchio's journey through the disease-infested city of Krat.
The showcased footage showcased repulsive enemies, the game's unique umbrella-parry mechanic, and an intriguing whale submarine—an unexpected feature indeed. Lies of P has been slated for release on September 19, 2023.
Marvel's Spider-Man 2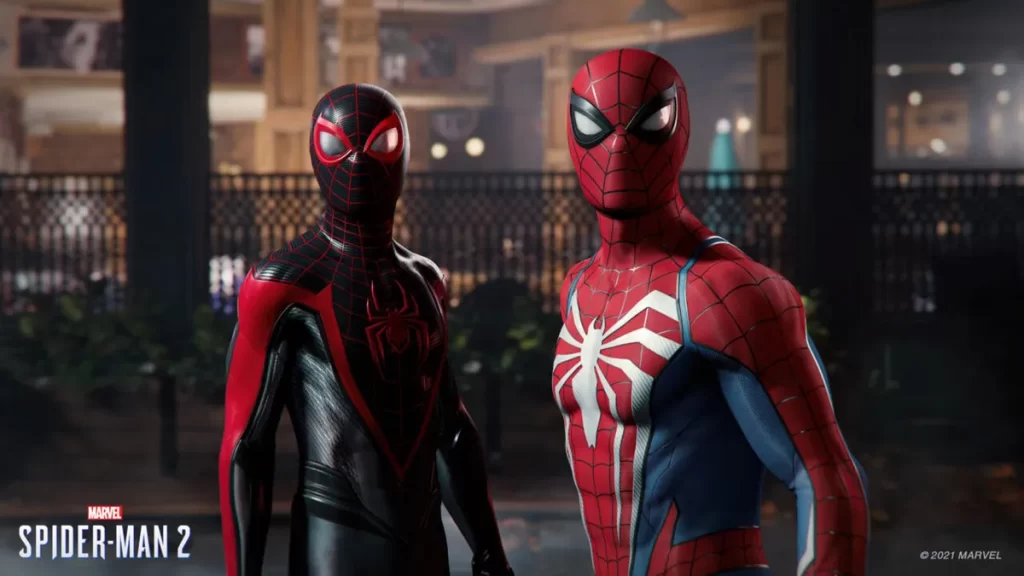 Marvel's Spider-Man 2 brings back Miles Morales and Peter Parker as the dual protagonists. In addition to showcasing both versions of this iconic hero, the game offers a map that is twice the size of the previous Spider-Man (2018) game, introduces new villains, and incorporates a novel gameplay mechanic influenced by Venom's symbiote.
At Summer Game Fest, we not only received a detailed preview of Marvel's Spider-Man 2 but also a glimpse of its remarkable box art and an official release date. PlayStation 5 owners can look forward to experiencing Spider-Man 2 on October 20, 2023.
Alan Wake II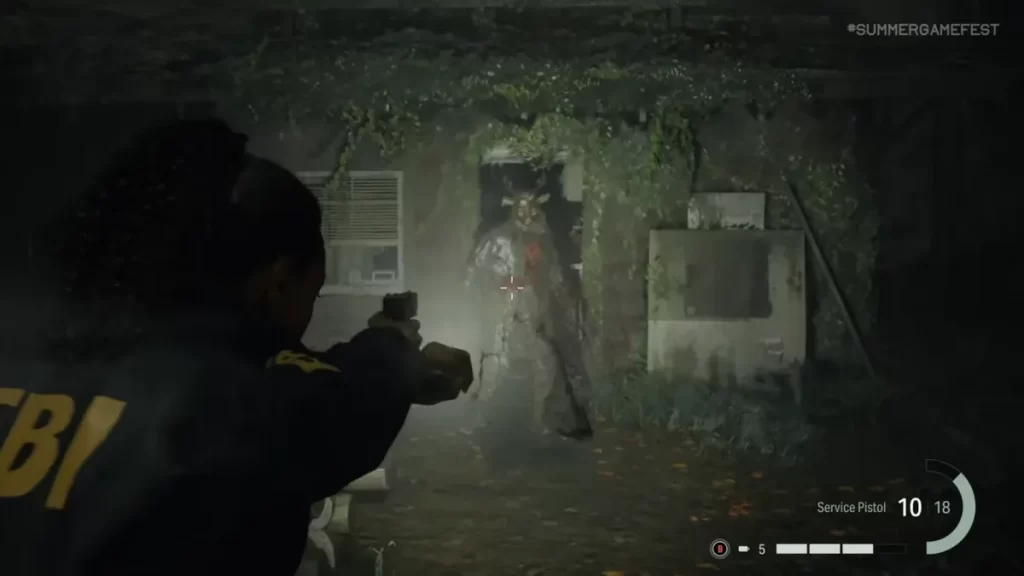 Remedy's beloved protagonist is back once again in Alan Wake II after more than a decade of development. Marketed as Remedy's inaugural survival-horror title, Alan Wake II draws clear inspiration from titles like Resident Evil, as demonstrated by the gameplay showcased during Summer Game Fest.
The trailer reveals and focuses on Saga Anderson, a new character who ventures into an abandoned general store and encounters a supernatural being wearing a deer mask, requiring multiple shots to subdue.
According to Sam Lake, the creative director at Remedy Studios, the forthcoming game will feature both Alan and Saga as playable characters, with each receiving approximately 50% of the total playtime. Alan Wake II release date is October 17, 2023.
Like A Dragon Gaiden: The Man Who Erased His Name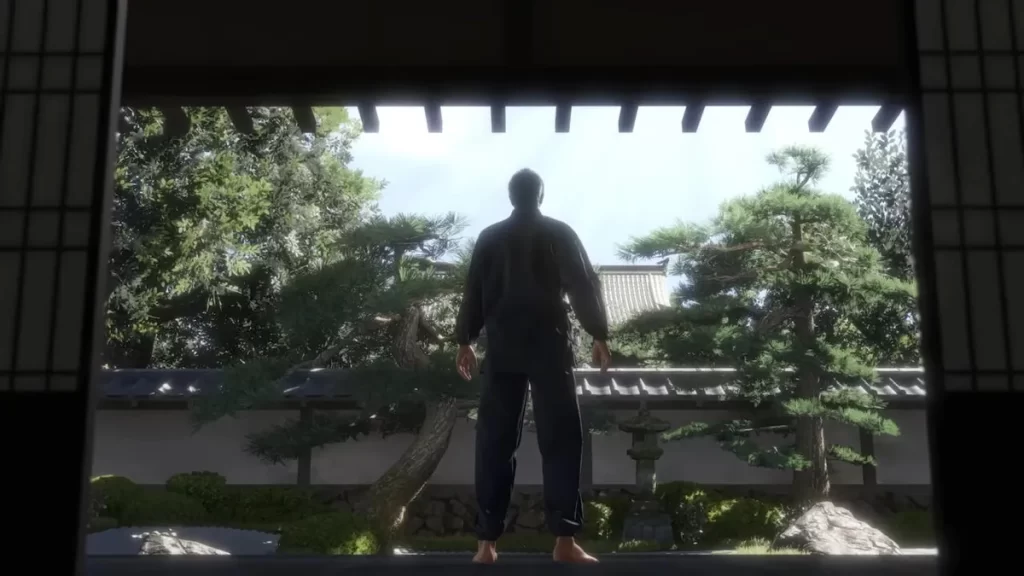 Ryu Ga Gotoku Studio, the creators of the Yakuza series, have introduced another spin-off game. Their tradition of odd-ball entries to the series continues with their new title Like A Dragon Gaiden: The Man Who Erased His Name.
Taking place between Yakuza 6 and Yakuza 8, the game centers around Kiryu, who assumes the alias Joryu and seeks refuge at Daidoji Temple. The showcased gameplay provided some story details and showcased its beat-em-up combat mechanics.
Banishers: Ghosts of New Eden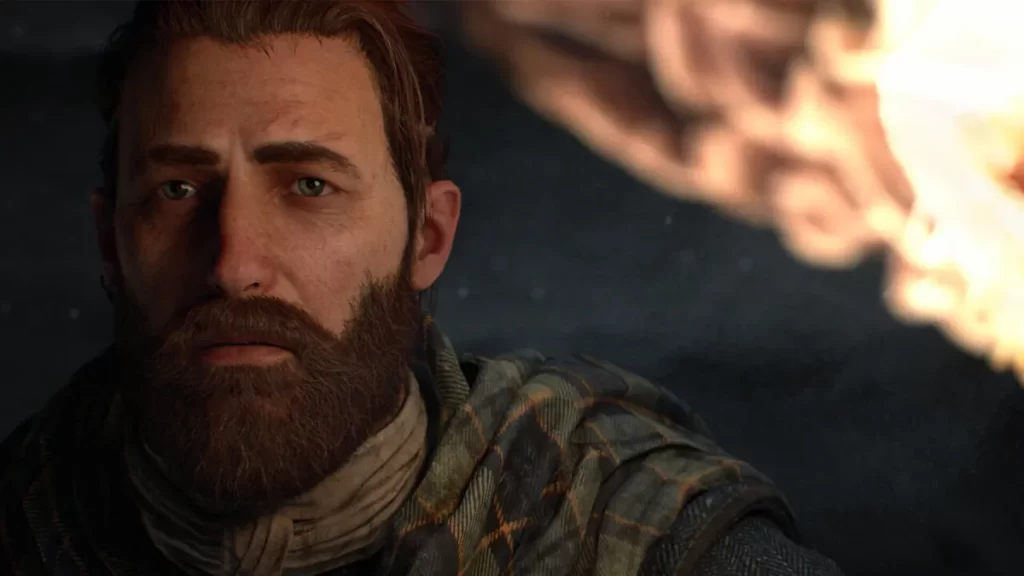 Life is Strange developers Dontnod are shaking things up real good in their next title Banishers: Ghosts of New Eden. The game is set in a mystical realm inhabited by supernatural creatures and apparitions.
The narrative revolves around Antea Duarte and Red mac Raith. They are a couple who not only share a romantic bond but also work together as ghost hunters. However, their lives take a dramatic turn when a mission goes awry. This results in Antea suffering a fatal injury and transforming into a spirit herself.
This turn of events forces the pair to confront complex emotions and challenges. In line with Dontnod's signature style, Banishers empowers players to make impactful choices as they navigate through this heartfelt narrative.
Final Fantasy 7 Rebirth
Last, but certainly not least, is perhaps the jewel of the Summer Game Fest 2023 announcement: Final Fantasy 7 Rebirth.
In Final Fantasy 7 Rebirth, the second installment of the Final Fantasy 7 Remake trilogy, Cloud's adventure continues. Taking place shortly after the party's departure from Midgar, Rebirth delves into their journey across the expansive world map, featuring visits to renowned destinations from the original game like Kalm, Junon, and Cosmo Canyon. Although Square Enix has not disclosed the specific release date, they did provide a more precise timeframe. Final Fantasy 7 Rebirth is slated for an early 2024 launch on PlayStation 5.
Read More:
---
When will Final Fantasy 7 Rebirth be released?
While the specific release date for Final Fantasy 7 Rebirth has not been revealed, it is scheduled for an early 2024 launch on PlayStation 5.
What can players expect from Banishers: Ghosts of New Eden?
Banishers: Ghosts of New Eden, developed by Dontnod, offers players a mystical world filled with supernatural creatures and apparitions. The game follows the story of Antea Duarte and Red mac Raith, a couple who work together as ghost hunters.
What can fans anticipate from Alan Wake II?
Alan Wake II, developed by Remedy, is a highly anticipated survival-horror title. The game introduces a new character named Saga Anderson. Players will have the opportunity to play as both Alan and Saga. Each character has a significant role in the game's storyline. Alan Wake II is set to release on October 17, 2023.