As traditional tourism has declined during the pandemic, gaming tourism has emerged as a thriving sector. Enthusiasts travel the globe to attend gaming conventions and participate in e-sports events. This high-spending niche market is bringing significant revenue to host destinations.
What is Gaming tourism
Gaming tourism is a type of travel that involves visiting destinations specifically for the purpose of playing video games or gambling at casinos. With the growing popularity of gaming and the increasing number of gaming enthusiasts, gaming tourism has become a significant trend in recent years.
Gamers and casino enthusiasts travel to various destinations around the world to experience different gaming cultures and environments. Some popular gaming tourism destinations include Las Vegas, Macau, Atlantic City, Singapore, Monte Carlo, and the Bahamas. These places offer a wide range of gaming options, from traditional table games to modern video slot machines.
Gamers are not just limited to playing games in brick-and-mortar casinos, as online gaming has also become an integral part of gaming tourism. Online gaming allows gamers to play from anywhere in the world, making it possible for them to participate in gaming tournaments and events without leaving their homes.
Some of the biggest gaming events in the world, such as the Electronic Entertainment Expo (E3) and the World Series of Poker (WSOP), attract thousands of visitors each year, many of whom travel from different parts of the world to attend these events.
In addition to gaming, gaming tourism often includes other activities such as exploring local attractions, trying local cuisine, and experiencing the culture of the destination. Gaming tourism can also have a significant impact on the economies of the destinations visited, as it brings in revenue from hotel bookings, dining, shopping, and other tourism-related activities.
The Rise of Gaming Tourism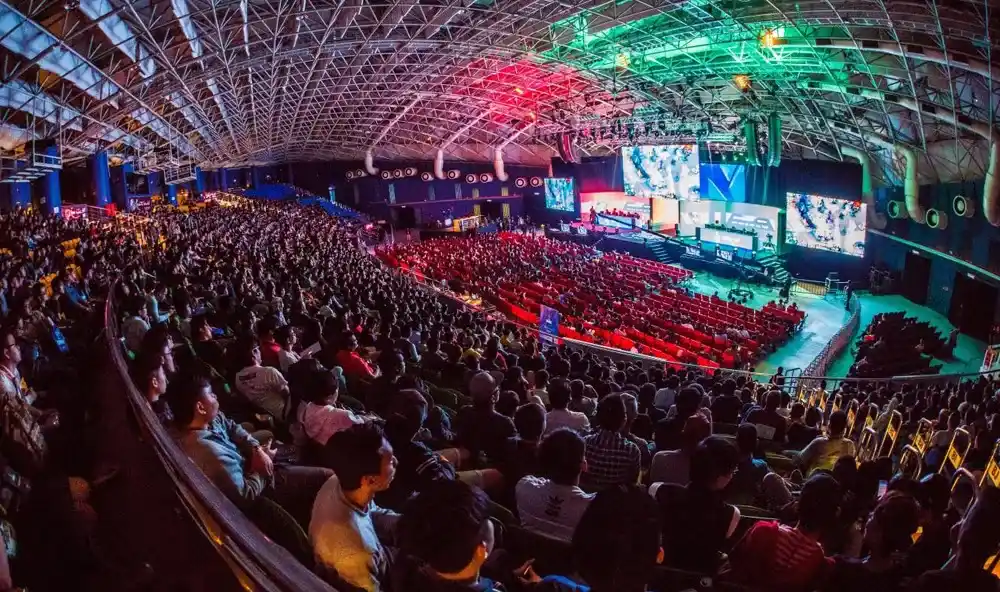 Gamers are flocking to events in unprecedented numbers. The annual Gamescom convention in Germany saw over 750,000 visitors in 2022, up 13% from the previous year. Pax West, a major gaming convention in Seattle, attracted over 170,000 visitors in 2022. E-sports competitions are also attracting large, lucrative crowds. The Fortnite World Cup in 2022 had a $30 million prize pool and was watched by over two million concurrent viewers.
The Economic Impact
Gaming enthusiasts tend to spend more and stay longer at their destinations compared to typical tourists. According to the International E-sports Federation, the global economic impact of gaming tourism will reach $1.79 billion by 2022. Local governments are taking notice, investing in e-sports arenas and committing funds to attract major conventions and competitions. Cities are also designing policies and incentives to nurture the local gaming community.
Local Businesses Benefit
Hotels, restaurants, retailers, and transportation services are among the biggest beneficiaries of the gaming tourism boom. A study by the Travel Industry Association found that gaming tourists in the U.S spend an average of $907 per trip compared to $611 for all other types of tourists. This high-spending market is providing a much-needed stimulus for the service sector in gaming hubs like Las Vegas and Seoul.
A Positive Externality
In addition to the economic benefits, advocates argue that gaming tourism brings other positive changes to local communities. Successful events generate buzz that improves a city's image and cultural profile. The influx of young, tech-savvy visitors instills an entrepreneurial spirit and fosters innovation. As gaming tourism grows into a mainstream sector, more cities will experience these transformational effects.
What is an example of gaming tourism?
Las Vegas, Nevada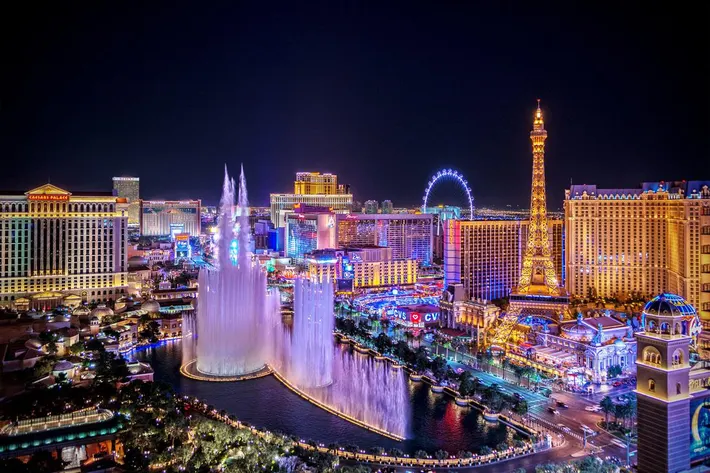 Las Vegas is one of the ultimate gaming tourism destinations. It has countless casinos with every type of game imaginable from slots to poker. There are huge video poker and sports betting operations. Tourists also come for the shows, attractions, and lively nightlife.
Monte Carlo, Monaco
Monte Carlo is a small principality on the French Riviera famous for its casinos and as the setting for the James Bond films. It has 3 famous casinos – Casino de Monte-Carlo, Sun Casino, and Monte Carlo Bay Casino. Tourists come to try their luck at the slot machines, roulette tables, and poker rooms.
Macau, China
Macau has surpassed Las Vegas as the world's largest gaming destination in terms of revenue. It has huge casinos catering to visitors from mainland China. The Venetian Macao is the largest casino in the world and has replicas of famous European landmarks.
Atlantic City, New Jersey
Atlantic City has been a gaming tourism hotspot since the first casino opened in 1978. It has several casinos located right on the beach offering slots, table games, poker, and hotel accommodations. Tourists come to Atlantic City for gambling as well as the boardwalk and beaches.
Gambling Cruises
Some areas offer gambling cruises that sail international waters where gambling is legal. This allows tourists to gamble for an extended period of time without setting foot on land. Examples include gambling cruises from Florida and Louisiana that sail into the Gulf of Mexico.
What are the types of gaming tourism?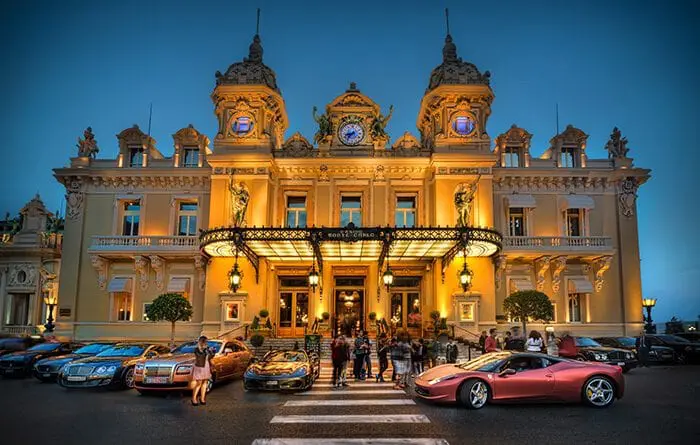 Casino tourism
This involves people traveling to visit casinos and participate in gambling activities like slot machines, table games, poker, etc. Many destinations like Las Vegas, Macau, and Monaco are popular for casino tourism.
Poker tourism
Similar to casino tourism but focused specifically on poker. People travel to participate in large poker tournaments and World Series of Poker events.
Video game tourism
This involves traveling to visit video game-themed attractions, museums, and events. For example, visiting the Nintendo World store in New York City or the Classic Arcade Museum in Oakland.
eSports tourism
Fans of competitive video gaming travel to attend and spectate major eSports tournaments and conventions. Large eSports events attract massive crowds and generate significant tourism revenue.
Amusement park tourism
People travel to visit theme parks and amusement parks that have gaming attractions, ride simulators, arcades, etc. Examples include Disney World, Universal Studios, and Six Flags parks.
Fantasy sports tourism
Fans of fantasy sports like football and baseball travel to attend live games and experience the stadia, museums, and related attractions in person.
What is gamification in tourism?
Gamification in tourism refers to the use of game elements and mechanics in the tourism and hospitality industry to engage customers and enhance their experiences. Some examples of gamification in tourism are:
• Loyalty programs – Frequent flyer miles, hotel points programs, etc. that reward customers with "levels" and "badges".
• Check-in challenges – Encouraging customers to check-in at locations using social media for rewards and recognition.
• Scavenger hunts – Organizing treasure hunts and location-based challenges for tourists to participate in for prizes.
• Quests and missions – Giving tourists tasks or objectives to complete during their trip to earn points and rewards.
• Leaderboards – Displaying the names of the most active or "high-scoring" tourists to foster competition.
• Interactive maps – Using maps that show points of interest, challenges and game elements to guide tourists.
• Augmented/Virtual reality games – Creating AR and VR games for tourists to play that blend gaming and the real world.
The benefits of gamification in tourism include:
• Increased engagement – Game mechanics make the tourist experience more fun and interactive.
• Motivation to explore – Challenges and quests encourage tourists to visit more locations and attractions.
• Sharing on social media – Rewarding check-ins and posts can generate valuable user-generated content and promotion.
• Loyalty and repeat visits – Frequent customers are rewarded, making them more loyal and likely to return.
• Data about customers – The game data can provide insights into customers' interests, preferences and behaviors.
conclusion
In conclusion, gaming tourism is injecting new life into the travel industry by bringing high-spending niche travelers to destinations across the globe. While traditional tourism struggles, cities that embrace this rising phenomenon are reaping major economic rewards and growth opportunities for local businesses. As gaming continues to become more immersive and social, gaming tourism will likely exert an even stronger transformative influence on local economies in the years ahead.