NBA 2K24 is the latest installment in the popular basketball simulation franchise, and it is set to be released in September 2023. The game will feature a new cover star athlete, improved gameplay, and enhanced graphics on next-gen consoles. However, not everyone is happy about the upcoming release, especially PC fans who feel left out and ignored by the developers.
PC version still not next-gen
One of the main complaints from PC fans is that NBA 2K24 will not be the next-gen version of the game, but rather the same as the last-gen version that was released on PlayStation 4 and Xbox One. This means that PC players will miss out on the features and improvements that are exclusive to the next-gen version, such as:
The City: A massive open-world environment where players can explore, socialize, and compete with other players online.
MyNBA: A revamped franchise mode that allows players to customize every aspect of their team, from rosters to arenas to league rules.
MyCAREER: A cinematic story mode that follows the journey of a young basketball player from high school to college to the NBA, with branching paths and choices that affect the outcome.
WNBA: A fully-fledged mode that features all 12 WNBA teams and players, with realistic gameplay and presentation.
PC fans have been asking for a next-gen port of NBA 2K since NBA 2K21, which was the first game in the series to launch on PlayStation 5 and Xbox Series X/S. However, 2K Games has not delivered on this request, citing various reasons such as optimizing the game for the new consoles, focusing on the larger console market, and avoiding alienating PC players with older hardware.
However, these reasons do not seem convincing to many PC fans, who argue that other sports games such as FIFA, Madden, and WWE 2K have managed to offer next-gen versions on PC. They also point out that NBA 2K24 should be able to run on most modern PCs, given that it runs at 1080p and 60 FPS on the weaker Xbox Series S.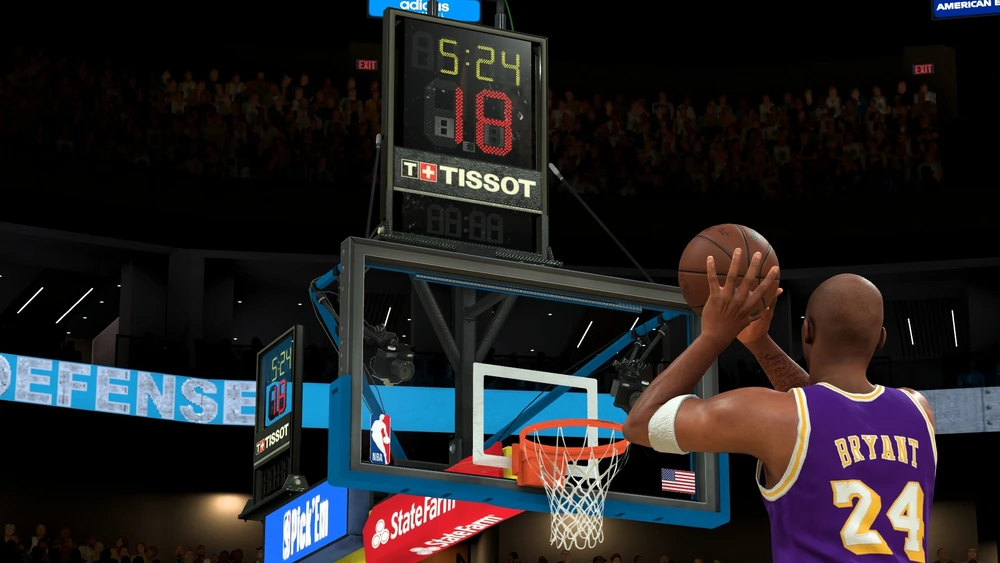 PC version plagued by issues
Another reason why PC fans are angry about NBA 2K24 is that the PC version of the game has been plagued by various issues in the past, such as:
Bugs and glitches: The PC version of NBA 2K has often suffered from bugs and glitches that affect the gameplay and performance of the game, such as crashing, freezing, stuttering, missing textures, corrupted files, and more.
Cheaters and hackers: The PC version of NBA 2K has also been infested by cheaters and hackers who use mods, trainers, scripts, and other tools to gain unfair advantages over other players online, such as unlimited VC (virtual currency), maxed-out attributes, unrealistic animations, and more.
Lack of support: The PC version of NBA 2K has also received less support and attention from the developers than the console versions, with delayed patches, updates, and fixes. Some features and modes have also been missing or limited on PC, such as face scan, crossplay, and online leagues.
PC fans have been hoping for a better experience with NBA 2K24, but they are losing faith in 2K Games' ability and willingness to deliver a quality product for their platform. They feel that they are paying the same price as console players for an inferior and outdated version of the game.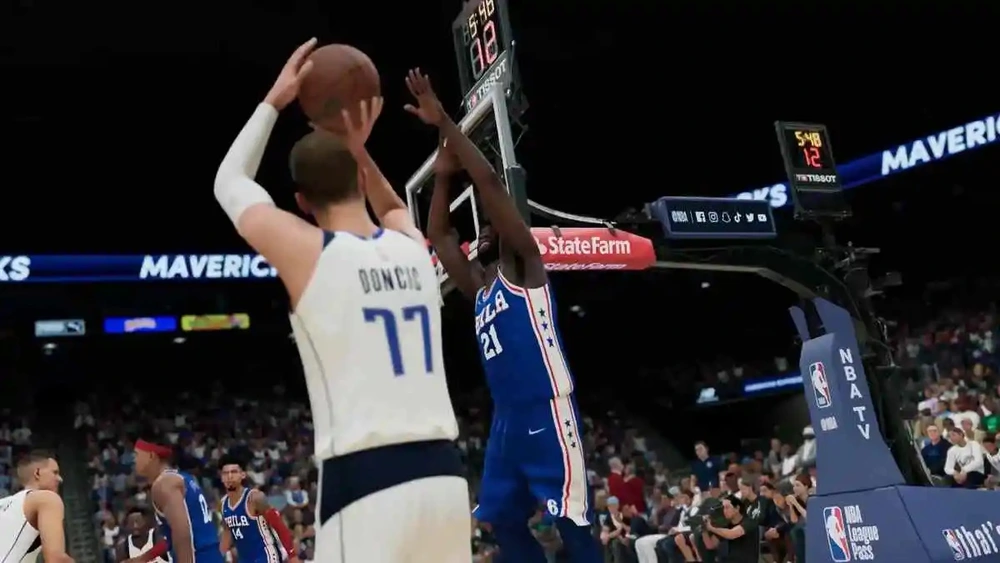 PC fans demand change
PC fans are not giving up on their demands for a next-gen version of NBA 2K24. They are using social media platforms such as Twitter and Reddit to voice their frustrations and opinions. They are also creating petitions, campaigns, and boycotts to pressure 2K Games to listen to their feedback and requests.
Some of the suggestions that PC fans have for improving NBA 2K24 on PC are:
Offering a next-gen port of NBA 2K24 on PC with all the features and improvements of the console versions.
Providing more support and updates for the PC version of NBA 2K24 to fix bugs, glitches, and issues.
Implementing better anti-cheat measures and banning systems to prevent cheaters and hackers from ruining the online experience.
Enabling crossplay between PC and console players to increase the player base and foster a more unified community.
Reducing the price of NBA 2K24 on PC to reflect its lower quality and value compared to the console versions.
PC fans are hoping that 2K Games will acknowledge their concerns and complaints and make some changes for NBA 2K24. They are also hoping that NBA 2K24 will be a better game than its predecessors in terms of gameplay, graphics, content, and innovation. However, until then, they are expressing their anger and disappointment with the current state of affairs.