Diablo 4 developers Blizzard confirmed through a message that the game had been targeted by a DDoS attack. The attack resulted in players encountering frequent disconnections from the always-online action-RPG, especially during a peak traffic period in the week.
"We are investigating the login issues affecting Diablo IV and working to resolve these as soon as possible."

Battle.net on June 25
"Players may experience queues while we work on the issue." Later in the day, however, the company confirmed it was still investigating the issues, and that the game was in fact dealing with a DDoS attack. DDoS refers to distributed denial of service, meaning it's a type of cyber attack, and refers to when a system is flooded with interactions so that actual users can't user the intended service.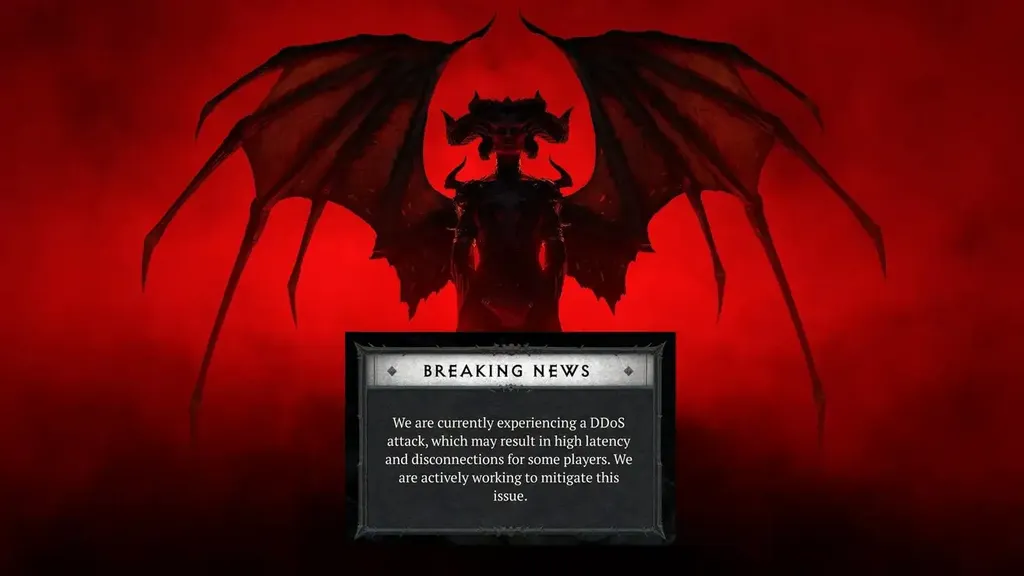 "We are currently experiencing a DDoS attack, which may result in high latency and disconnections for some players," read an in-game announcement greeting confused players.
"We are actively working to mitigate this issue." Blizzard didn't immediately provide any additional information or timeline for when the DDoS attack might stop or online play might resume as normal. Some players have reported being unable to play for nearly 12 hours.
Diablo 4 players fuming after the DDOS attack
Players on social media platforms, including the game's popular subreddit, were fuming. They found themselves repeatedly refreshing the game's main menu and customer service help accounts. Depending on one's playstyle in Diablo IV, the act of continuously clicking the same button might not feel too unfamiliar.
Fortunately, if you are currently reading this, it is highly likely that you can successfully log into the game now. According to Blizzard, the DDOS attacks they were monitoring have ceased after several hours of downtime. However, for those still experiencing login difficulties, Blizzard suggests referring to this resource for further assistance.
Although it is positive to hear that the DDOS attacks have ceased, the overall situation highlights a regrettable but familiar hazard that comes with any always-online game. It emphasizes the disappointment of not having an offline option to play Diablo IV as a fully single-player experience. Similar to Diablo III, which also required an online connection, this requirement has become increasingly common as more games transition into live services. Diablo IV has fully embraced this trend, even making a controversial decision to compel players to begin a new character each season if they wish to advance their associated battle pass.
Also Read: