BLACKPINK Members Profile
BLACKPINK
Blackpink is a South Korean girl group formed by YG Entertainment, consisting of members Jisoo, Jennie, Rosé and Lisa.
(Korean: 블랙핑크; commonly stylized as BLACKPINK or BLΛƆKPIИK)
BLACKPINK quick facts
If you're just looking for some quick information about the members, here are BLACKPINK's ages, birthdays, heights, and more!
Or continue reading below for more detailed BLACKPINK profiles!
BLACKPINK members ages: Jisso (26), Jennie (25), Rosé (24), Lisa (24)

BLACKPINK members birthdays: Jisso (January 3, 1995), Jennie (January 16, 1996), Rosé (February 11, 1997), Lisa (March 27, 1997)

BLACKPINK members heights: Jisso (162 cm), Jennie (163 cm), Rosé (168 cm), Lisa (166.5 cm)
BLACKPINK Fandom Name: BLINK
BLACKPINK Official Fan Colors: Black & Pink (Not officially announced, but officially used on group's logo and merchandise)
The group debuted in August 2016 with their single album Square One, which featured "Whistle" and "Boombayah", their first number-one entries on South Korea's Gaon Digital Chart and the Billboard World Digital Song Sales chart, respectively.
Blackpink is the highest-charting female Korean act on the Billboard Hot 100, peaking at number 13 with "Ice Cream" (2020), and on the Billboard 200, peaking at number two with The Album (2020), which is also the first-ever album by a Korean girl group to sell more than one million copies. They were the first Korean girl group to enter and top Billboard's Emerging Artists chart and to top the Billboard World Digital Song Sales chart three times. Blackpink was also the first female Korean act to receive a certification from the Recording Industry Association of America (RIAA) with their hit single "Ddu-Du Ddu-Du" (2018), whose music video is currently the most-viewed by a Korean group on YouTube. Their 2018 song "Kiss and Make Up", a collaboration with Dua Lipa, was the first by a Korean group to receive a certification from the British Phonographic Industry (BPI) and a platinum certification from the Australian Recording Industry Association (ARIA).
They debuted on August 8, 2016 with their digital single album "Square One". BLACKPINK first music show performance aired on August 14th 2016 on SBS Inkigayo. BLACKPINK won first place on Inkigayo 13 days after their debut.
At the time of its release, "Ddu-Du Ddu-Du" was the most-viewed Korean music video in the first 24 hours on YouTube, and in January 2019, it became the most viewed music video by a K-pop group on the website. The former record was broken by their video for "How You Like That" in June 2020, which also became the most viewed YouTube video in the first 24 hours.
BLACKPINK members: Become a Blink by reading the girl's profiles
They've recently booked some high-profile collaborations with Western artists such as Dua Lipa with "Kiss and Make Up" and Lady Gaga with "Sour Candy." They also featured on Coachella's lineup in 2019.
Along with some high-profile fans — including DCEU's Flash. Yes, really! — you'll be in great company as a Blink. So, let's get your newest obsession kick-started with an introduction to the BLACKPINK members with these profiles.
They were also recently the stars of their own Netflix documentary – Blackpink: Light Up the Sky – where they gave a behind-the-scenes look at their life as they rise in fame.
BLACKPINK: LIGHT UP THE SKY | Official Trailer | Netflix
Also Read :
BLACKPINK's 4 Members Were Discovered in Completely Different Ways
With two No. 1 albums on the Billboard World chart and seven hit singles, it isn't hard understand why BLACKPINK is one of the most popular girl groups in the world. But how were BLACKPINK's members discovered? Lisa, Jennie, Rosé and Jisoo have been in the band since it debuted with "Boombayah" in 2016, but what were their lives like before BLACKPINK and how did they become trainees for YG Entertainment? Well, like most K-pop bands, BLACKPINK's road to success is complicated.
BLACKPINK, formed by YG Entertainment (one of the "Big 3" entertainment companies in K-pop), debuted in August 2016 with their first single "Boombayah." Since then, the four-member girl group has achieved international success. The band, which has sold millions of records worldwide, became the first K-pop act to perform at Coachella in April 2019. The girl group also has a song, titled "Kiss and Make Up," with Grammy winner Dua Lipa, and has caught the attention of celebrities like Harry Styles (who attended one of their concerts in April) and Ariana Grande. So, yes, if you haven't heard of BLACKPINK by now, it's time to catch up. And what a better way to start than learning how the band's four members—Lisa, Jennie, Rosé and Jisoo—became a part of BLACKPINK in the first place.
Languages
Jisoo Korean (fluent), Japanese (basic), English (basic), Chinese (basic)
Jennie Korean (fluent), English (fluent), Japanese (basic), Chinese (basic)
Rosé Korean (fluent), English (fluent), Japanese (basic), Chinese (basic)
Lisa Korean (fluent), English (fluent), Thai (fluent), Japanese (basic), Chinese (basic)
Most Viewed Music Videos
Ranked by most views in the first 24 hours:
1. How You Like That (2020) 86.3 million views
2. Ice Cream (2020) 79.0 million views
3. Lovesick Girls (2020) 61.4 million views
4. Kill This Love (2019) 56.7 million views
5. Ddu-Du Ddu-Du (2018) 36.2 million views
Lisa
Lalisa Manobal, better known by the mononym Lisa
, is a Thai rapper, singer, and dancer based in South Korea.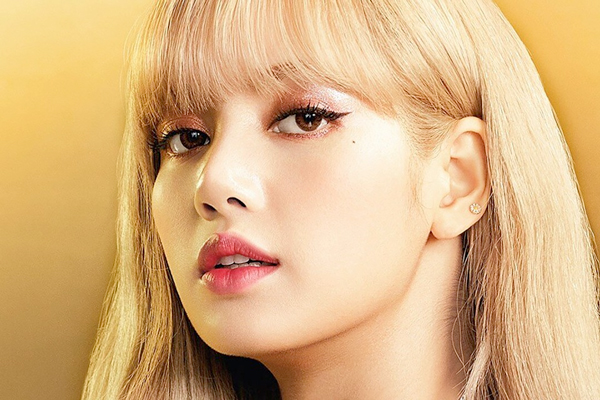 (born Pranpriya Manobal; March 27, 1997)
Lisa is a member of the South Korean girl group Blackpink formed by YG Entertainment.
Lisa made her solo debut with her single album Lalisa in September 2021. The album sold over 736,000 copies in its release week in South Korea, making her the first female artist to do so.
The music video for its lead single of the same name recorded 73.6 million views on YouTube in first 24 hours of its release, becoming the most-viewed music video in the first 24 hours on the platform by a solo artist.
Stage Name: Lisa (리사)
Birth Name: Lalisa Manoban (ลลิสา มโนบาล) / Pranpriya
Manoban
Nicknames: Lili, Lalice, Laliz, Pokpak
Position: Main Dancer, Lead Rapper, Sub Vocalist, Maknae
Birthday: March 27, 1997
Zodiac Sign: Aries
Birthplace: Buriram, Thailand
Height: 166.5 cm (5'5.6″)
Weight: 44.7 kg (98.5 lbs)
Blood Type: O
MBTI Type: ESFJ
Instagram: @lalalalisa_m
Weibo: lalalalisa_m
Youtube: Lilifilm
The real maknae of BLACKPINK is Lisa. She is the youngest member of the group, and the only person to pass the Thai tryouts in 2010 for YG Entertainment. But, once again, with the levels of talent in BLACKPINK, we shouldn't be shocked that Lisa impressed them that much. Lisa was also childhood friends with GOT7's Bambam, and they were both part of the dance crew We Zaa Cool.
So, if you were wondering about Lisa's incredible moves? She's always had them.
Interestingly, Lisa actually changed her given name from Pranpriya to Lalisa, after visiting a fortune teller. Lalisa means "the one who is praised," and, well, we definitely feel that.
Living up to her maknae name, Lisa is very mischievous and playful off stage , the furthest departure of all the girls when it comes to on-stage presence because it is not an understatement to say that Lisa has swag.
And Lisa can speak Korean, Japanese, English, and Thai. The language skills of all of the BLACKPINK members is nothing short of impressive.
Lisa also appeared in BIG BANG Taeyang's "Ringa Linga" MV and was incredible, as always.
LISA BLACKPINK Solo Stage @BLACKPINK Concert
In 2010, Lisa attended an audition in Thailand, where she was born and raised, to be a trainee at YG Entertainment.
Of the 4,000 people who auditioned, Lisa was the only one to pass.
When she moved to South Korea in 2011 to be a trainee at YG, Lisa, who was in a dance crew in Thailand before BLACKPINK, didn't know a word of Korean. She studied hard at the language and eventually became fluent enough to be a rapper in BLACKPINK.
As a trainee, Lisa was featured in the music videos of K-pop stars, such as Taeyang. Though Lisa sings in some of BLACKPINK's songs, rapping is where she shines. As a Thai, she's also the only member who isn't of Korean descent.
Jisoo
Kim Ji-soo, better known mononymously as Jisoo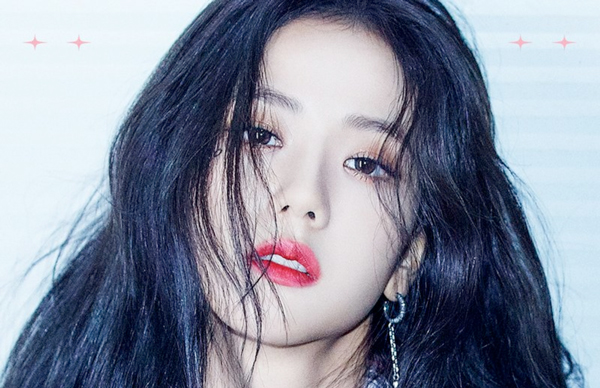 Jisoo is a South Korean singer and actress.
She made her debut in August 2016 as a member of the girl group Blackpink formed by YG Entertainment.
(Korean: 김지수; born January 3, 1995)
Stage Name: Jisoo (지수)
Birth Name: Kim Jisoo (김지수)
Nicknames: Chi Choo, Jichu
Position: Lead Vocalist, Visual
Birthday: January 3, 1995
Zodiac Sign: Capricorn
Birthplace: Gunpo, Gyeonggi-do, South Korea
Height: 162 cm (5 ft 3¾ in)
Weight: 44 kg (97 lbs)
Blood Type: A
MBTI Type: ESTJ
Instagram: @sooyaaa__
Weibo: sooyaaa__
While Jisoo is the eldest of the BLACKPINK girls, she is the maknae ( or youngest child ) of her family, which leads to some interesting personality dynamics and typically sets the mood for the group.
She has what is known as a 4D personality, which is Korean slang for being quirky and thinking outside of the box. Most often this can be seen in her balancing everything from banana milk, to bottles of water, on her body — in fact, it has become something of a game amongst Blinks to catch Jisoo in the act in the background trying to get away with this.
Unlike the other BLACKPINK girls, Jisoo cannot speak English fluently, though according to Jennie she can understand it very well. However, Jisoo's language talents extend to being proficient in Korean, Chinese, and Japanese. She can also play the guitar and drums, and has shown off her instrumental gifts on several occasions.
Jisoo — like many of us do, I'm sure — loves Pikachu, and has tons of merchandise for her favorite electric Pokémon, including a kigurumi. So, if you thought she was precious before, that's nothing compared to how cute she is decked out from head-to-toe in Pikachu garb. Oh, and that isn't the only tiny, adorable creature associated with Jisoo.
She has a white Maltese dog called Dalgom, who is the sweetest thing ever. Even if he doesn't like Lisa very much.
Clarity (BLACKPINK Jisoo 'Clarity' Solo Stage fancam)
Jisoo, BLACKPINK's lead vocals, became a trainee at YG Entertainment in July 2011.
On an episode of Radio Star, she revealed that she was scouted by an SM Entertainment agent at a YG Entertainment concert, where she turned the offer down. Along with her K-pop career, Jisoo is also an established actress. Before her debut, she starred in commercials for brands like Samsonite, LG Electronics and Nikon, as well as the Korean drama The Producers. She's also appeared in the music video of K-pop artists, like Epik High and HI SUHYUN.
Jennie
Jennie Kim, known mononymously as Jennie, is a South Korean singer and rapper.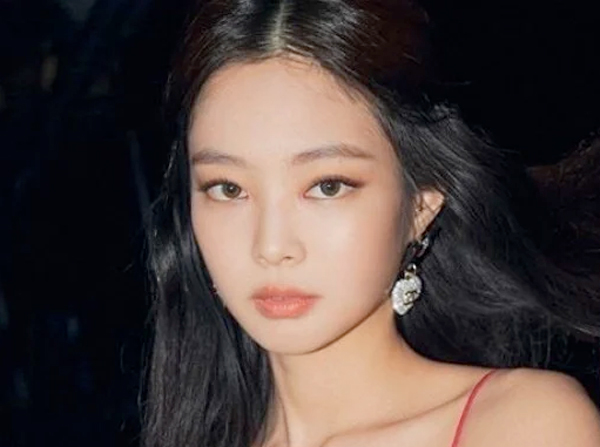 (Korean: 김제니; born January 16, 1996)
Born and raised in South Korea, Kim studied in New Zealand at the age of eight for five years, before returning to South Korea in 2010.
Jennie debuted as a member of the girl group Blackpink formed by YG Entertainment in August 2016.
In November 2018, Jennie made her debut as a solo artist with the single "Solo". The song was a commercial success domestically and internationally, topping both the Gaon Digital Chart and Billboard's World Digital Songs chart.
Stage Name: Jennie (제니)
Birth Name: Kim Jennie (김제니)
Nicknames: NiNi, Jendeukie
Position: Main Rapper, Lead Vocalist
Birthday: January 16, 1996
Zodiac Sign: Capricorn
Birthplace: Cheongdam-dong, Seoul, South Korea
Height: 163 cm (5'4″)
Weight: 45 kg (99 lbs)
Blood Type: B
MBTI Type: INFP
Instagram: @jennierubyjane / @lesyeuxdenini
Weibo: jennierubyjane
Youtube: Jennierubyjane Official
BLACKPINK's Jennie trained for the longest prior to her debut — at a total of five years and 11 months — and as such, was the most prolific of the four girls before they came together as a group. She featured in G-Dragon's MV for "That XX," as well as collaborated with him on "Black."
Jennie's collaborations didn't end there, as she also teamed up with Lee Hi on "Special," and Seungri on "GG Be." It is little surprise, then, that during her trainee years Jennie was referred to as the "Princess of YG," as she excelled in her rapping and vocal abilities, as well as her image.
Jennie's talents also extend to her language skills. As she studied abroad in New Zealand, she is fluent in English, but also Korean and Japanese — which certainly helps with her widespread appeal across international fanbases.
Beyond that, Jennie is also known for her love of Gucci — and has even been called "human Gucci," for how often she wears the brand. And, well, if you can rock Gucci, you rock Gucci.
Like Jisoo, Jennie has two dogs, called Kai and Kuma, who are also completely and utterly adorable. We can't get enough of seeing both of them — as well as Jisoo's pup, Dalgom — around the girls. It always provides extra entertainment, especially on their show, BLACKPINK House.
Oh, and Jennie is currently the only member of BLACKPINK to have released her own solo music, fittingly titled "Solo." Though there are more solo projects coming from the other girls.
JENNIE – 'SOLO' M/V
Jennie was the first BLACKPINK member to become a trainee at YG Entertainment. According to Korea Boo, Jennie moved from Seoul, South Korea, to New Zealand at 10 years old.
While she was a student at ACG Parnell College in Auckland, New Zealand, Jennie was interviewed for a documentary by the network MBC, where she revealed that she listened to a lot of K-pop and had dreams of becoming an entertainer. (The documentary also made her first BLACKPINK member to be on TV.)
When she was 14, Jennie's parents wanted to transfer her to a school in Florida in the United States to become a lawyer, but Jennie, who had dreams of becoming a ballet dancer when she was young, convinced her parents to allow her to return to Seoul, so she could pursue a music career. That same year, she auditioned for YG Entertainment with Rihanna's "Take a Bow" and became a trainee. Jennie, who sings and raps in most of BLACKPINK's songs, initially auditioned as a singer, but the heads at YG convinced her to train as a rapper as well after learning that she was one of the few trainees who could speak English. As a trainee, Jennie was featured in the music videos of several other K-pop stars, such as G-Dragon and Lee Hi. Jennie has also expressed that she was worried she would never debut after spending six years as a trainee at YG. Now, she's considered one of BLACKPINK's vocalists and rappers.
Rosé
Roseanne Park, better known by the mononym Rosé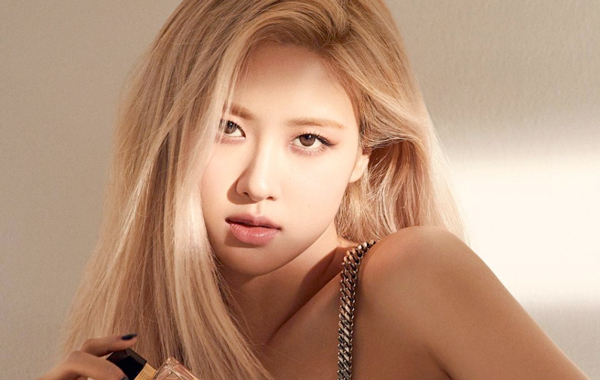 (born 11 February 1997) (Korean: 로제)
Rosé is a Korean-New Zealand singer and dancer based in South Korea.
Born in New Zealand and raised in Australia, Rosé signed with South Korean label YG Entertainment following an audition in 2012, training there for four years. She made her debut as the main vocalist and lead dancer of the girl group Blackpink in August 2016 and made her solo debut with her single album R in March 2021.
Stage Name: Rosé (로제)
Birth Name: Park Chaeyoung (박채영)
English Name: Roseanne Park
Nicknames: Rose, Rosie, "Pasta"
Position: Main Vocalist, Lead Dancer
Birthday: February 11, 1997
Zodiac Sign: Aquarius
Birthplace: Auckland, New Zealand
Height: 168.7 cm (5'6")
Weight: 44 kg (97 lbs)
Blood Type: B
MBTI Type: ENFP
Instagram: @roses_are_rosie
Weibo: roses_are_rosie
TikTok: @roses_are_rosie
Youtube: ROSÉ
Raised in Melbourne, Australia, Rosé had the shortest time between her trainee days at YG and debuting, though she is just as talented and beloved as the other girls. She was a relative unknown — despite appearing in G-Dragon's "Without You" — when she was revealed to be part of BLACKPINK, but quickly captured the hearts of Blinks.
Rosé is the shyest of all the BLACKPINK members, and has gotten flustered on the set of a few videos, which just makes us love her even more . and, really, who of us doesn't get a little shy from time to time, especially when we're on camera?
Like the others, Rosé is also fluent in several languages, including Korean, Japanese, and English — is there anything these girls can't do? — and can play both the piano and guitar. And, for those of you obsessed with the American version of The Masked Singer, Rosé appeared on the Korean version and blew everyone away. (But, really, should any of us be surprised about that?)
In 2021, Rosé became the second member of BLACKPINK to release a solo project which she aptly titled – R.
Rose(BLACKPINK) – If It Is You @King of Masked Singer
Rosé was the last member of BLACKPINK.
Raised in Australia, Rosé had a knack for singing, songwriting and musical instruments. In 2012, when her father heard of an audition for YG Entertainment in Australia, her father immediately signed her up. "I used to live in Australia. It was a rural neighborhood, rather than a metropolis. So I stayed home playing the piano or the guitar and singing," Rosé previously told fans. "My dad noticed that I like music, so he took me to audition. Before I auditioned, music had been a hobby, but once I came to Korea and realized where I stand in terms of skills, I became more passionate and competitive about it."
related :
K-pop
K-pop , short for Korean popular music, is a genre of music originating in South Korea as part of South Korean culture.
(Korean: 케이팝; RR: keipap)
It is influenced by styles and genres from around the world, such as pop, experimental, rock, jazz, gospel, hip hop, R&B, reggae, electronic dance, folk, country, and classical on top of its traditional Korean music roots.
The more modern form of the genre emerged with the formation of one of the earliest K-pop groups, the boy band Seo Taiji and Boys, in 1992.
Their experimentation with different styles and genres of music and integration of foreign musical elements helped reshape and modernize South Korea's contemporary music scene.
The term "K-pop" became popular in the 2000s. Previously, South Korean pop music was called gayo (Korean: 가요; Hanja: 歌謠).
While "K-pop" is a general term for popular music in South Korea, it is often used in a narrower sense for the genre described here.
In 2018, K-pop experienced significant growth and became a 'power player,' marking a 17.9% increase in revenue growth. As of 2019, K-pop is ranked at number six among the top ten music markets worldwide according to the International Federation of the Phonographic Industry's "Global Music Report 2019," with BTS cited as artists leading the market growth.
In 2020, K-pop experienced a record-breaking year when it experienced a 44.8% growth and positioned itself as the fastest-growing major market of the year.
K-pop groups
As of 2019, several other K-pop groups have made their debut in the Japanese market including Exo, BTS, Got7, Seventeen, iKon, GFriend, Astro, Pentagon, Twice, Monsta X, FT Island, NCT 127 and Blackpink.
Many of these groups debut with Japanese versions of their recent Korean releases, then later release original Japanese songs. Many groups such as NCT 127, Twice, and Pentagon also include Japanese members that auditioned in Japan and were brought to Korea, or came to Korea in order to become a K-pop singer.
Best K-Pop Girl Groups like Black pink
Across the globe, K-pop has a huge teen audience.
Although K-pop idol culture has helped South Korean boy bands break onto international shores with chart-topping success, girls have not experienced the same idol success in international music markets.
We know for a fact that the all-female idol groups are super-talented, so it's mystifying that not as many K-pop girl groups have had major success internationally. Although these groups are promoted and managed well by their respective management companies, it still takes K-pop bands awhile to establish a firm foothold in international music markets.
2021's Most Exciting K-Pop Girl Groups
Year Launched
Blackpink 2016
Twice 2015
Girls Generation 2007
Cherry Bullet 2019
EXID 2012
Red Velvet 2014
High School 2019
Girl's Day 2010
Rendezvous 2019
f(x) 2009
Mamamoo 2014
Purple Beck 2019
GFriend 2015
Apink 2011
Itzy 2019
Rocket Punch 2019
3YE 2019
Saturday 2018
Fanatics 2018
ANS 2019
PinkFantasy SHY 2019
Bvndit 2019
Ariaz 2018
Lusty 2019
Midnight 2019
Rockit Girl 2019
Black Bunny 2019
Gloss 2019
Girlkind 2018
Skygirls 2018
CoCo 2019
Girl Crush 2019
The Pink Lady 2019
Grow. B 2019
Melody Pink 2019
Peace 2018
Venus 2019
Cignature 2020
Red Square 2020
Weeekly 2020
Botopass 2020
XUM 2020
Lunarsolar 2020
Precious 2020
StayC 2020
Blackswan 2020
Aespa 2020
Refund Sisters 2020
Woo!ah! 2020
Purple Kiss 2020
The list below showcases a diverse number of K-pop girl groups who have pushed the genre to new heights while remaining true to the roots of the genre.
K-pop girl groups
Blackpink
Twice
Girls' Generation
S.E.S
EXID
Baby Vox
Girl's Day
I.O.I
Apink
Fin.K.L
Red Velvet
Miss A
f(x)
Mamamoo
Brown Eyed Girls
GFriend
2NE1
Kara
Secret
Cosmic Girls
Wonder Girls
Sistar
Oh My Girl
4Minute
After School
T-ara
Pristin
Lovelyz
Nine Muses
We Girls
CLC
Rainbow
Dal Shabet
Sonamoo
Dreamcatcher
April
Momoland
Spica
Loona
Orange Caramel
AOA
Hello Venus
Fromis 9
Rania
Crayon Pop
DIA
Uni.T
Berry Good
Jewelry
Chakra
Busters
Milk
Fiestar
Weki Meki
C-REAL
Davichi
Iz One
Laboum
Brave Girls
Ladies' Code
Diva
Hot Place
15&
The Grace
EvoL
Stellar
Playback
Tahiti
Elris
Unnies
(G) I-dle
LPG
Big Mama
See Ya
As One
Gavy NJ
Blady
F-ve Dolls
4Ten
Chocolat
Bolbbalgan4
. Papaya
Cleo
Wings
Bestie
TREN.D
A Train To Autumn
Gugudan
Bob Girls
Neon Punch
D.Holic
Skarf
Bambino
Wassup
JQT
Hi Suhyun
Sunny Hill
2Eyes
Melody Day
Black Pearl
YG Entertainment
YG Entertainment Inc. is a South Korean entertainment agency established in 1996 by Yang Hyun-suk.
(Korean: YG 엔터테인먼트)
The company operates as a record label, talent agency, music production company, event management and concert production company, and music publishing house.
In addition, the company operates a number of subsidiary ventures under a separate public traded company, YG Plus, which includes a clothing line, a golf management agency, and a cosmetics brand.
Current artists include Sechs Kies, Big Bang, Akdong Musician, Winner, iKon, Blackpink, and Treasure as well as actors and actresses including Kang Dong-won, Choi Ji-woo, Cha Seung-won, Lee Sung-kyung, Jin Kyung, Yoo In-na, and Son Na-eun. Other notable artists include Somi and Anda who are under YG Entertainment's subsidiaries The Black Label and YGX respectively.
Former artists include Wheesung, Epik High, 1TYM, Gummy, Seven, Minzy, Park Bom, 2NE1, Nam Tae-hyun, Lee Jong-suk, Psy, Seungri, B.I, One, CL, Lee Hi, Jinusean and Sandara Park.
BLACKPINK – 'Lovesick Girls' M/V