Getting on the Instagram Explore Page
Getting on the Instagram Explore Page is equal to more view, more follower and more engagement. It is basically the dream of every Instagram blogger, influencer, marketer, brand or business.
How To Reach The EXPLORE PAGE on Instagram ?
The first question of Millions of Instagram marketers and anyone who aspires to become famous on Instagram is how to get on Explore page?
Definitely, getting on Explore page is not easy. But when you succeed in this process, it makes your job a lot easier. The important thing is to know the algorithm.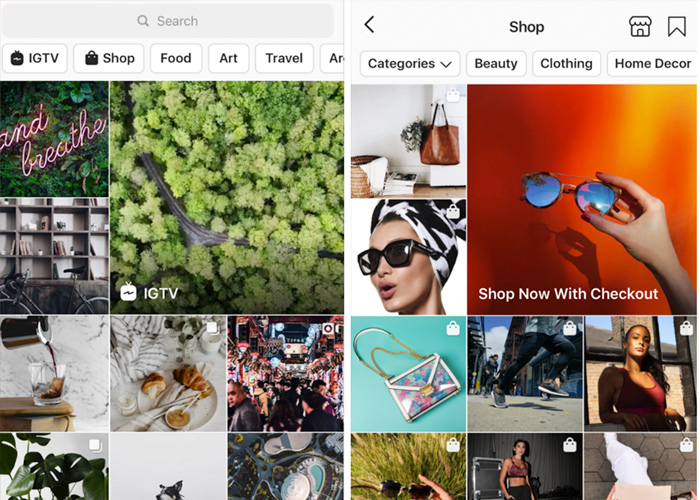 In this article, we will get acquainted with the secrets of Instagram Explore page and we will tell you 12 tips and tricks so that you can use them to conquer one of the amazing squares of Explore.
Instagram Growth Method: 10 Ways to increase Instagram followers
What is an Instagram Explore page?
Before the introduction of the Explore page, there was a page on Instagram called Discovery. Discovery used to show you the most liked content, but it was not personalized based on user's interests.
After that, Instagram decided to name the same page Explore, the content of which is different for each user and is personalized based on everybody's specific interests and searches. In fact, Instagram uses three models to display posts in Explore:
Posts that your followings liked
Posts with high engagement
Posts similar to the content of pages you follow
Instagram Explore can be considered the most honest page because it treats you exactly the way you treat Instagram. Since early 2019, Instagram has included a new feature for Explore. There are various categories at the top of the page. The user can find specific posts on the same topic in each category.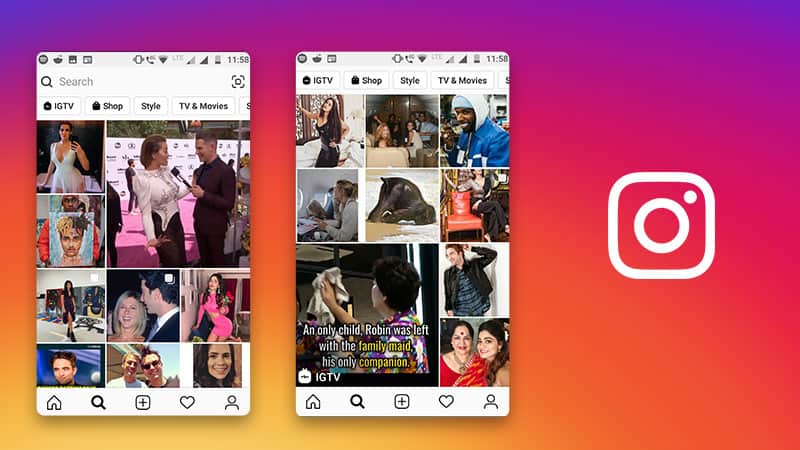 Instagram Explore page main categories:
IGTV: Long videos (more than a minute). If you enter this section in Explore, you will see both the IGTVs of those you have followed and the most popular IGTVs that you have not followed.
Shop: In this section, you will see posts from different brands in which at least one product has been sold.
At the top right of the screen there is a ribbon-like icon where you can see the products you have saved. Next to it there is another icon that shows you the brands you have followed.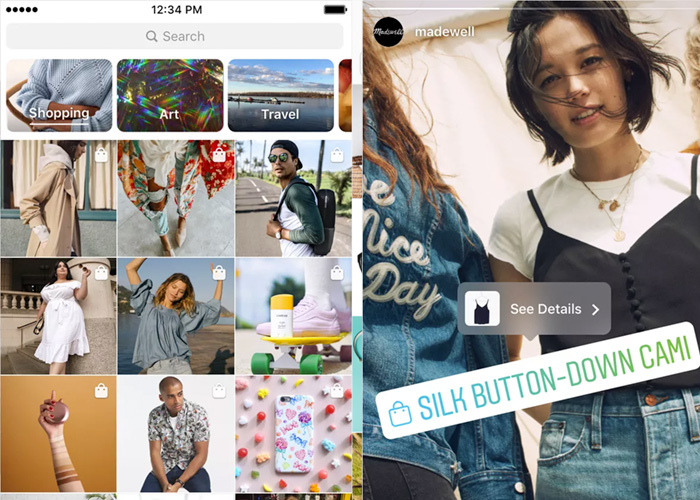 Topic Channel: In this section, you will see different topics, which you can click on to enter the posts related to that topic. For example, there are categories such as nature, travel, fashion, food, beauty and health care, science and technology, and so on.
Story: Stories do not have a place in the above category, but in Instagram Explore page automatically display them on the left side of the page, and if you click on it, you will be shown a series of other similar stories too.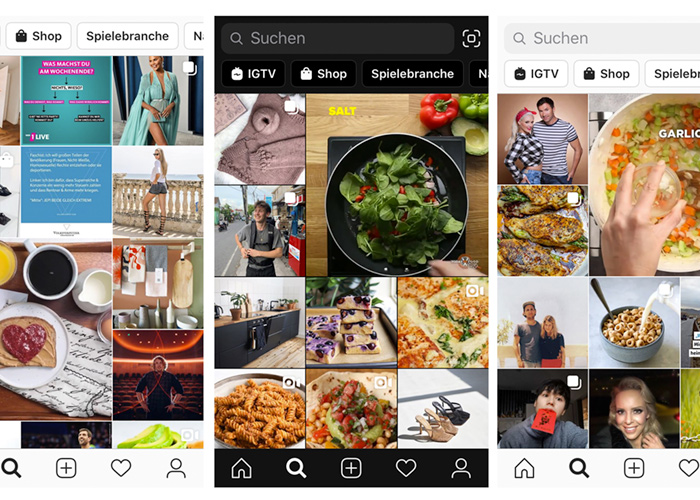 Benefits of Getting on Instagram Explore page
More engagement:
More people see the post, and even if they do not follow you, they are more likely to like or comment. This means more engagement.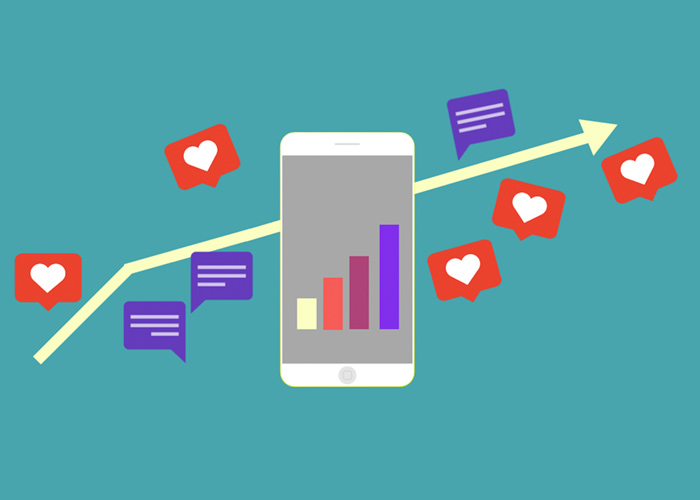 More Followers:
Many people may like your content when they see a post from you on Explore. So they will enter your page and follow you.
Brand Awareness:
The issue of Brand Awareness is especially important for start-ups. So getting on Explore page, even if it has no other advantage for you (which it has), helps you to get noticed by more people. Therefore, your brand's name stays in the minds of the audience.
Better conversion:
If you have a proper call to action in the post, you will increase your customer or lead.
Getting on Instagram Explore Feed
In general, it is important to know that the algorithm behind Explore automatically selects a post for you, and this is not done manually. You are actually dealing with a computer program and if you know how it works, you can succeed.
Let's hear a word from Instagram itself:
"The order of photos and videos on your feed will be displayed based on the content you like."
There are two very important factors in this case: one is the interaction you have with the posts of an account and the other is the time of posting. All the posts will be displayed in your feed but in a different order.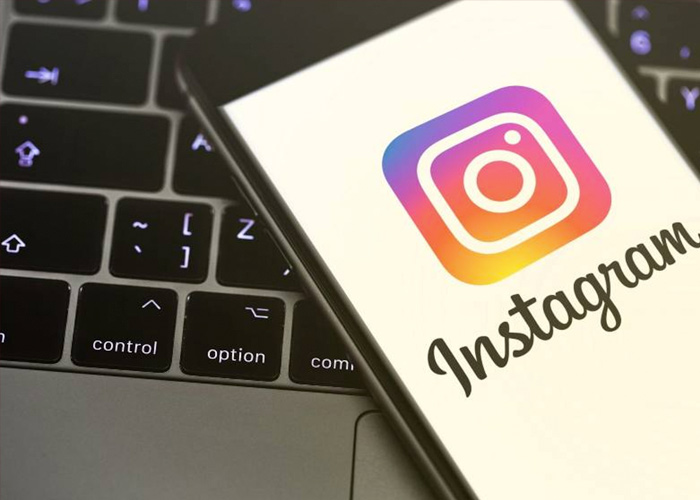 "We are always looking to optimize the way your posts are displayed so that they are displayed to you in the best possible way."
12 tricks for Getting on Instagram Explore Page
1. Identify the behavior of your target audience
Instagram Explore Page shows the content that is most in line with audience's interest. This one sentence is enough to realize the importance of knowing your audience.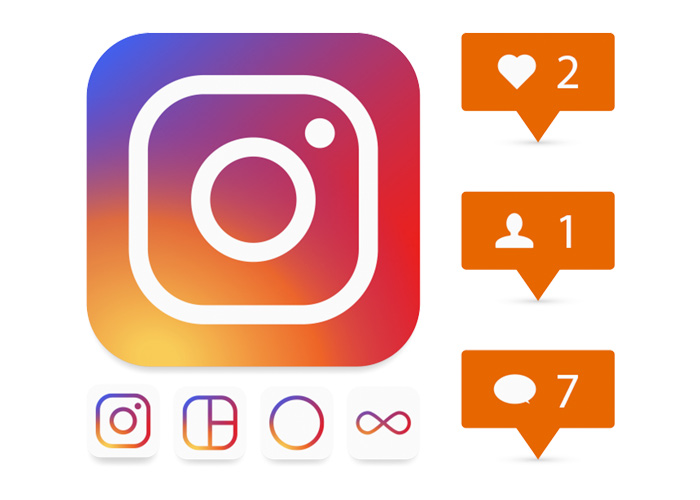 Relevance is one of the most crucial factors. If a user likes certain content, Instagram will recognize it. For example, if the user is interested in sports videos, probably lots of his posts on Instagram Explore page are related to sports topics.
Try to figure out what kind of content your audience like the best. To begin, you need to ask yourself these questions:
Who is my target audience?
What content does he/she like the most?
What pages does he/she follow?
What content does he/she post?
Take a look at the comments to find out what your audience's concerns and challenges are. Who are the best influencers in your target market? Answering these questions will help you identify the audience and thus produce relevant content.
How To Create Quality Instagram Content : 25 Attractive ideas
2. Use popular hashtags for getting on Explore
One of the most important things to consider is to use hashtags. Using hashtags will make your content more visible to people. It is interesting to know that brands that use at least one hashtag have a 12.6% higher interaction rate than those that do not.
Don't forget to use more general hashtags in addition to your own brand hashtags. This way your post can be noticed by people other than your followers.
Although the maximum number of hashtags is 30 per post, in general, an average of 11 hashtags per post can be appropriate for most businesses. Try to tag other brands too. This way you can get noticed by their followers and if you post is well-designed they may repost you. It will bring you new followers.
Another type of tag is the location tag, which is especially useful for local businesses. However, hashtags and tags are free features, use them properly and carefully.
3. Find the best time to post to get on Instagram Explore page
As we mentioned at the beginning of the discussion, if we know Instagram algorithms, we could use them easily. Knowing when to post on every social platform is one important way to stay a step ahead.
The right time to post depends entirely on the type of business you have. There are many analytics tools like Hootsuite that show you the right time which more people are online.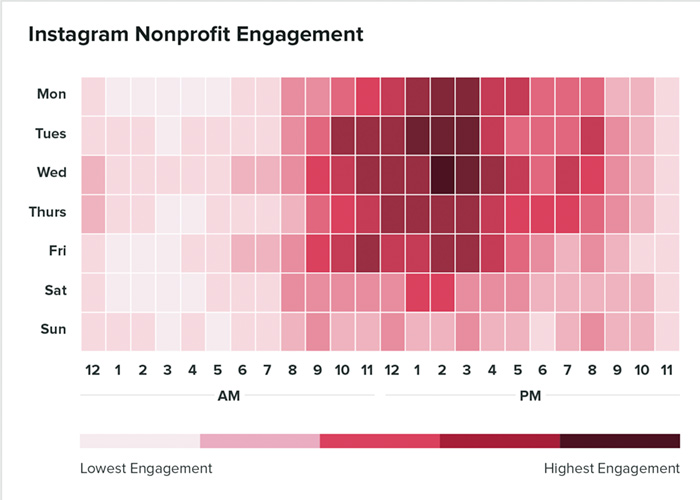 4. Use IGTV to get on Explore
IGTV has its own place on Explore. It is one of the great opportunities for content producers. The use of IGTV is growing but it is less used by users. This shows that there is less competition for IGTV in Explore, so if you have creative ideas for IGTV videos, try your chance!
5. Use video stories to get on Explore page
There is a lot of discussion about exactly what kind of stories Instagram displays in Explore. Totally, Instagram preference stories which include the following features:
Due to the autoplay of the story section, Instagram is more inclined towards video stories.
Explorer stories have more visual beauty than text and writing.
The content of the stories is usually similar to your interest and the accounts you follow.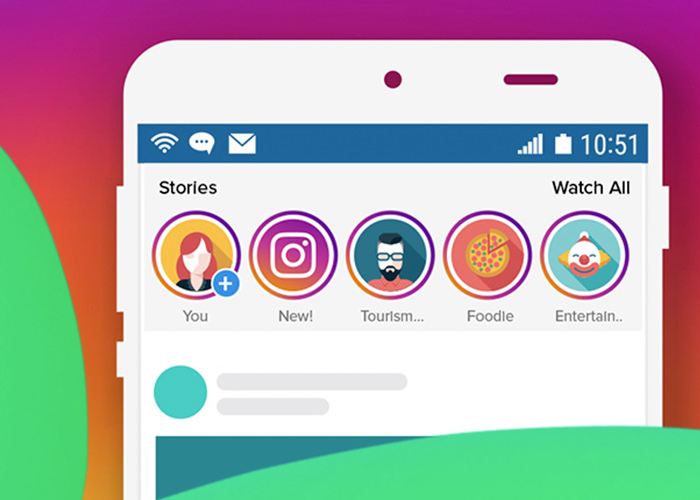 6. Encourage your followers to enable notification for getting on Explore
In addition to the high engagement rate that is required for each account, the time of this interaction is also important. This means that the sooner you get like and comment, the better it will be for you.
Instagram accounts that get a lot of likes and comments as soon as they post are more likely to get on Instagram Explore. One tactic that can reinforce this is to ask your contacts to enable notification of your posts. So if you post something, they will be immediately notified and informed of your post.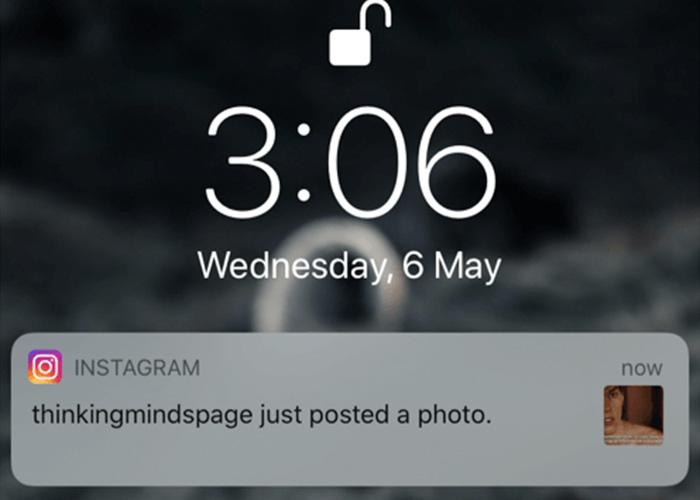 One of the creative works in this field was done by Gary V. He is a popular Instagram influencer and he created a club called Club 60 Seconds. He will run lottery and give gifts and awards to people who comment on his posts in the first 60 seconds.
7. Use CTA to get on Explore
Never underestimate the power of captions, especially when it comes to call to action or CTA. The caption of each post is where the audience look for your explanations. Do not leave any post without captions and try to persuade the audience to do what you want. For example, you can ask questions or ask their opinion.
8. Get maximum engagement with your audience
The audience has become smarter on social media and seeks connection and a close relationship. When they see a lifeless and boring page, they definitely ignore it.
So it's your duty to keep the audience engaged. Responding to comments and DMs, not only increases engagement, but also the audience's loyalty.
Don't forget that comments have always been more valuable than likes. So to get more engagement convince them, to leave comments.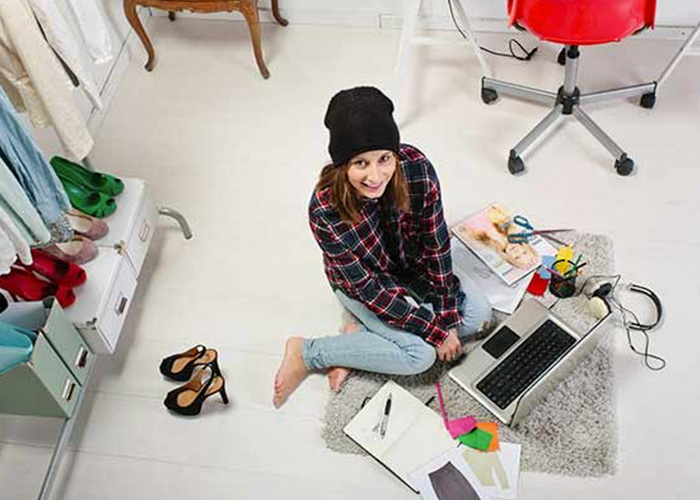 9. Encourage influencers and brands to engage with your page
Try to build long-term relationships with people in your industry. You can start with the following methods:
Follow them (without expecting a follow-back)
Introduce yourself in DM and connect with them
Send them the content you have produced via direct or email and explain why your post is worth noticing
Name the products that you have used and you were satisfied with (they will probably use your stories in their own page)
10. Ask the audience to save and share your post
when it comes to interaction on Instagram, everyone's mind goes to likes and comments, but these are not the only ways to interact. The Instagram algorithm focuses on two other things: Save and Share.
In order to use these two features, you need to create targeted content. Naturally, users are more likely to save training posts so they can watch it again later. Therefore, even with a little training you can increase your chances of interaction.
With a little creativity, you can motivate your audience and increase your interaction.
11. Get more ideas from the Explore itself
Your Explore is probably related to your area of interest or activity, and paying attention to its posts can give you a lot of ideas. Pay attention to themes, formats, captions, diverse ideas, and so on. See what makes the content valuable and use it creatively.
12. Look at your statistics for getting on Explore page
Last but not least, evaluate yourself and take a look at statistics. You are your best competitor. If you use analytics tools, your work will be much easier. See which posts are most appealing to your audience.
For example, did your audience like your boomerangs or your carousels? Love your funny tone or your serious tone? In the same way, find your posts that have created more interaction and try to do more that.
How do I know I got on Instagram Explorer page?
Actually when you get on Explore, you will not receive a specific notification. But you can figure it out based on your statistics.
Consider your last 30 posts. What is the average number of likes and comments? What is the minimum and maximum? Suppose you normally have an average of 400 likes per post. If your content is on Explore, at best you may get twice that number, ie 800 likes.
Of course, these numbers are quite relative and are completely different for each page. Another way is to look at the comments. If you have received more comments than usual or from people who are not your followers congratulations. You got on Explore page!
Conclusion
In the world of Instagram, where there are about 1 billion users, you have the chance of getting noticed by many people.
The name of this chance is Explore page. If you use the mentioned tips and apply the right strategy, getting on Instagram Explore page is not so complicated.