If you have doubts about setting up a Instagram Creator account and a business account, you can read their differences in the following Virlan's article.
Instagram Creator Account
It was in early 2019 that Instagram introduced another type of account, "the Creator account", along with personal and business accounts. These accounts were mainly for influencers, bloggers and the profiles which didn't have a large business.
But what is a Creator account?

What is the difference between Creator account and a business account?

Who should use Creator account?
Read this article to learn all about these different accounts.
Also read:
Instagram Growth Method: 10 Ways to increase Instagram followers
What is an Instagram Creator account?
Before Creator account was introduced by Instagram, influencers all had business or even personal accounts. But the problem was that business account was not very suitable for influencers and did not fit their needs.
On the other hand, influencers are a huge part of Instagram population, and Instagram does everything to meet their needs. Accordingly, a new type of account called Creator account was introduced.
Who can benefit from Instagram Creator account?
When Instagram first introduced Creator account, only accounts with more than 10,000 followers could switch their accounts to the Creator. Although this restriction has been lifted today and anyone with any number of followers can have a Creator account.
Instagram mainly provided this account for influencers
As we said, influencers are a huge part of this platform. In a survey done by Instagram, 87% of influencers said that Instagram is the first and most important platform they use.
So if you have an activity such as blogging, lifestyle, sports, art, etc., Creator account is right for you.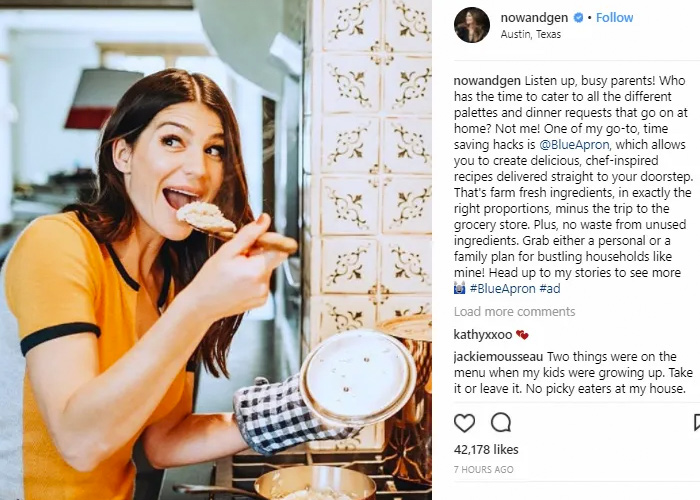 Instagram aimed to separate influencers and businesses
Instagram Creator account has features and tools that are designed exactly for influencers and is a bit different from tools needed for business. Naturally, influencers and businesses require separate tools, so if you have a business, a Creator account is not suitable for you. But the business account is the right option.
In general, if you work on your personal brand and are in direct contact with your audience, choose Creator account. If you have your business brand and do not have much direct contact with the audience, business account would be suitable for you.
What is the difference between Creator account and business account?
Clearly, there is not much difference between them. Creator accounts are designed for influencers, whose Instagram account is usually an important source of income and has a wide audience. In general, for influencers that need continuous growth and interaction.
If we look at it from this perspective, there are various factors that may be important for an influencer and are not provided in business accounts. Subsequently, Creator account would be the best choice.
But let's see what the differences are between these two accounts:
1- Difference in Insight
Insight is one of the most important features that any business account or Creator account need for analysis. Reach, impression, interaction, the number of followers, etc. are the features that insight provides for both types.
But Creator accounts are more involved with follower growth. It has a one-day analysis and check your follower growth much faster. On the other hand, business accounts have one-week analysis.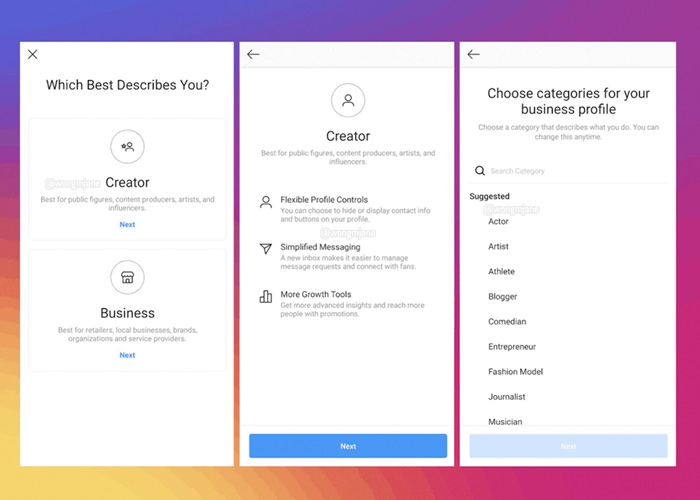 Some of the features that Creator Account provides:
Display the number of followers on a daily basis: It is very important because the influencer observe the number of followers on a daily basis and better understands the impact of any content he/she has published.
Demographic information: With this feature, you can identify demographic information such as age, gender, status, etc. This feature is no different from a business account.
Creator Dashboard: A tool called Creator Studio has been introduced by Instagram that provides more accurate information and insight for Creator accounts.
2- Advanced direct 
Direct section of the Creator account is very different. In fact, Direct is much more advanced so that the user can separate his/her directs into different categories. For instance, direct messages from followers, direct messages from brands, friends, etc.
This is one of the most important features for influencers because during the day an influencer may receive many messages and this categorization will definitely help them not to miss an important message and thus control and manage their interaction.
Primary : when there is a message in this section, the account will receive a notification.
General : account does not receive a notification for a message in this section.
Requests : messages are from people who are not the account's followers.
Creator can move messages between folders at any time.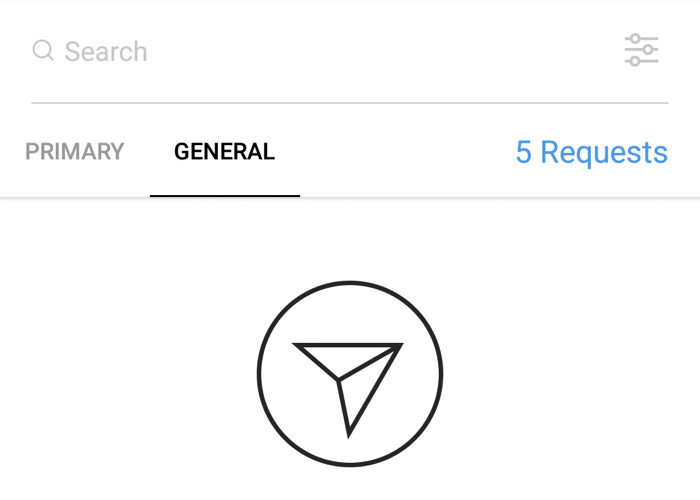 3- Different contact buttons
Another difference is the buttons at the bottom of the bio. In Creator accounts, you can change the default name of these buttons and even decide not to display them at all.
4- Posts with direct purchase option in creator account
One of the features available for both accounts is the ability to buy directly from posts. This means that the account can tag the items in the post and puts a price on it, and the buyer can enter the website and buy the product by touching the tag.
But a new feature called Checkout is provided for Creator accounts, where the customer can pay directly for the product by touching the product tag without leaving Instagram. This feature that is not yet available in business accounts.
5- More diversity for titles in creator accounts
Creator accounts give you the opportunity to use different titles for your activity. For example, in a business account and you are connected to Facebook, the exact same title you chose on Facebook will be selected for you on Instagram. But this is not the case in Creator's account. There are even more titles to choose from, such as actor, interior designer, artist, blogger, and…
Choosing the right title will help you find your target audience better.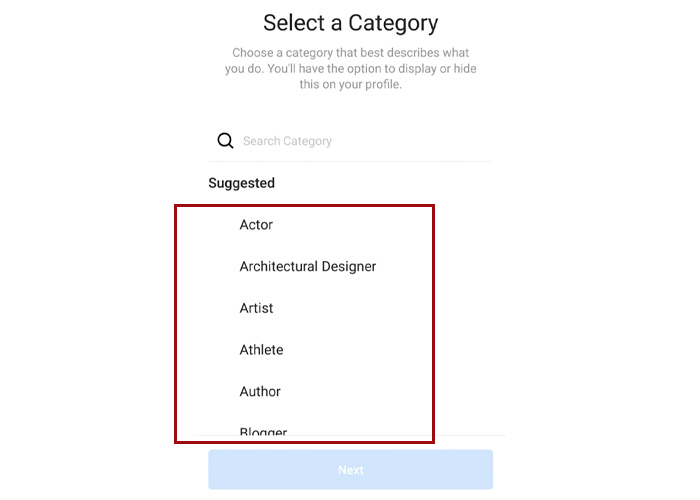 Is it worth turning my Instagram account into a Creator account?
This matter is entirely up to you and there is no definitive answer for it. Depending on the type of activity, everyone should determine whether a business account is more suitable for them or a creator one.
But based on the features and benefits we described above, using the Creator account simultaneously with the Creator Studio tool for monitoring and analyzing Instagram is very efficient.
On the other hand, if you are an influencer and you are dealing directly with your audience, we recommend that you convert your account into a creator account. If you do not know how to convert to Creator account, follow this step-by-step tutorial:
Note: If your current account is personal, switching will make it public. If it is important for you to keep your account private and locked, do not convert your account.
How to Switch to an Instagram Creator Account?
The first step: Go into your settings
Log in to your profile and click on the hamburger menu at the top right of the page. Select Settings from the bottom of the popup menu.
Then click on the Settings button at the bottom of the menu.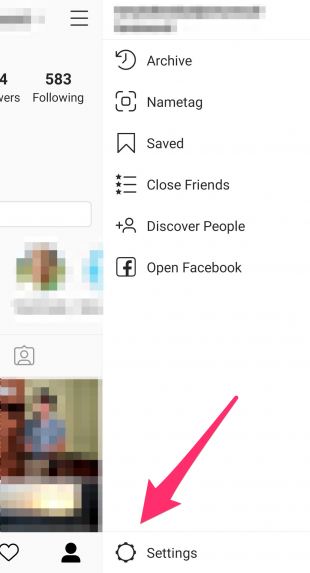 From your settings menu, select Account.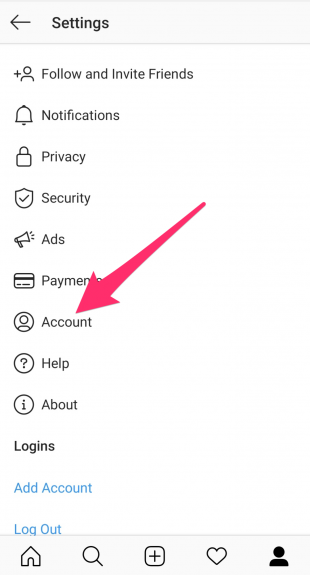 If your account is personal, select Switch to professional account option. If your account is a business, select the Switch to creator account option.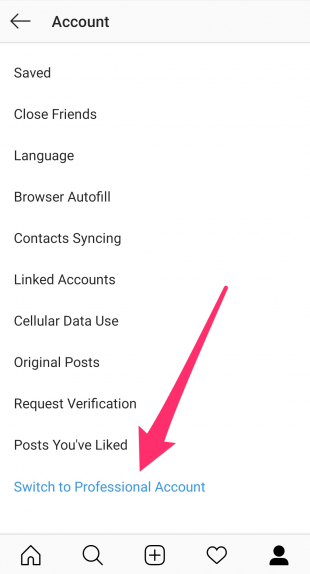 If you're switching from a personal account, you'll then see this menu.
Select the Creator box and go onto the next step.
Step 2: Create your account
At this stage, a list of different titles will be displayed. Select any title you want to be known from. After this step, you'll then have the option to link to a Facebook Page. If you do not have Facebook or do not want to connect to Facebook, just click Skip.
In the next step, you can enter your email, website, and so on. Do not worry, these settings can be changed later.
Congratulations! Your Creator account was created just like that.\
Switching to Creator Account
Step 3: Check out your new features
You can now select Insights again from the hamburger menu at the top right corner to see the information and data of your page.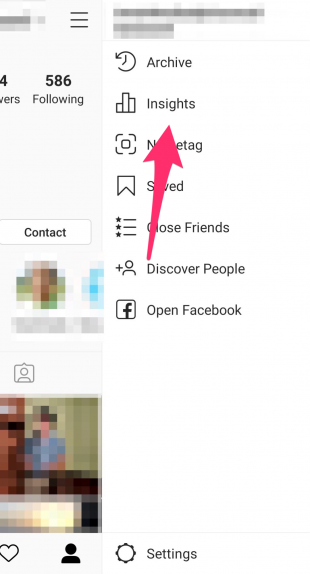 There are three main sections:
Content
Activity
Audience
Content tab is where you can see all the posts you have published in the last week and how they've performed.
The next tab is Activity tab, which shows you all the interactions that people have had with your profile. For instance, the number of times your posts and profile have been discovered in the last week.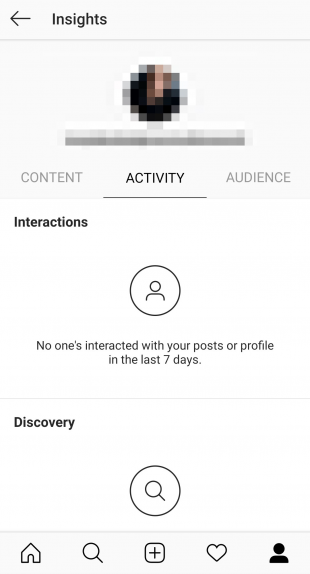 The next is Audience tab, which displays the demographic information of followers such as gender, age, location, and etc.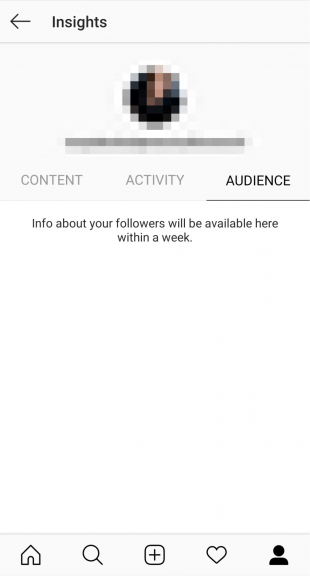 In your messages, you will see the General inbox that has been added to your account.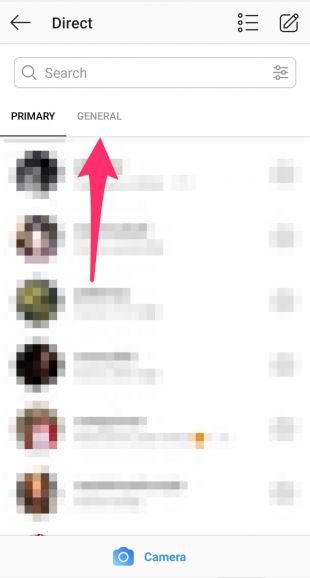 In the same way, you can discover other features and enjoy a detailed analysis of your account.
Conclusion
Switching Instagram account into a business or creator account may be one of instagrammers' challenges. In this article, we discussed the features of Creator Account. We also compare it with Business Account.
To sum up, if you are an influencer, a Creator account will be just fine for you. If you are a brand, a business account is more suitable for you. But there is no limitation for you, you can use any of the accounts that you find more suitable.