The prestigious bridge between the gaming and blockchain industry.
What is the Web3 Gaming Summit?
Web3 Gaming Summit is a two-day event that gives many opportunities to everyone involved in the gaming and blockchain industry to expand their work together. If you're an investor, leader, innovator, or fan of Web3 advancements in the gaming industry, this event is made for you.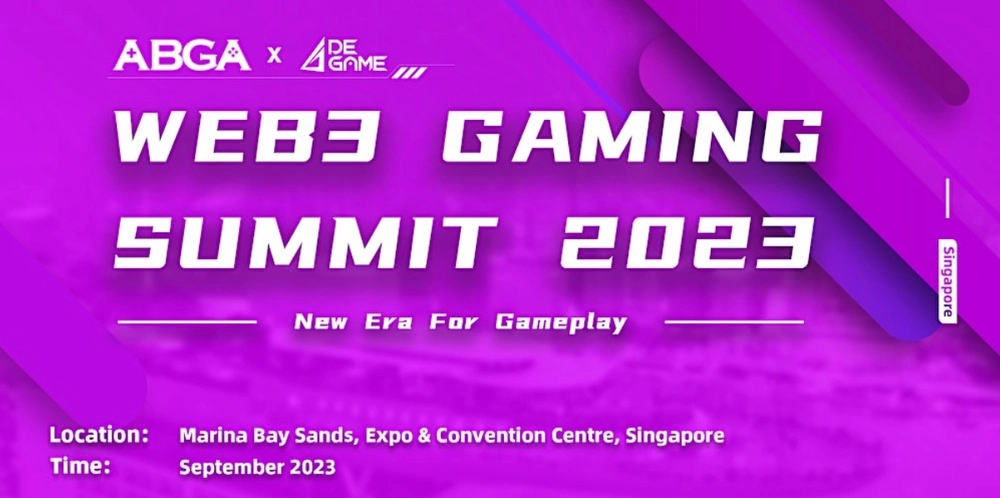 What is Web3 Technology?
If you aren't familiar with the terminology, Web3 is a concept that refers to a generation of the world wide web. Previously we had Web1 and Web2, respectively the era of consumer majority and content creator majority.
Web3 suggests that through the centralization of content creators over normal users, basically viewing the internet as a platform for creation, the privacy of individuals has been compromised. The concentration of wealth and power between many is a concern of this third generation.
Also read: Best Web3 Games of 2023 : ‍Play-to-earn and Walk-to-earn!
So the problem is obvious, but what solutions do we have?
Web3 has a few recommendations. The idea is users can count on the help of blockchain and cryptographic techniques to secure their data, identities, and digital assets.
Other focuses of Web3 include cryptocurrencies and tokens, for exchanging value, and smart contracts.
So How Does Web3 Play out in the Gaming Industry?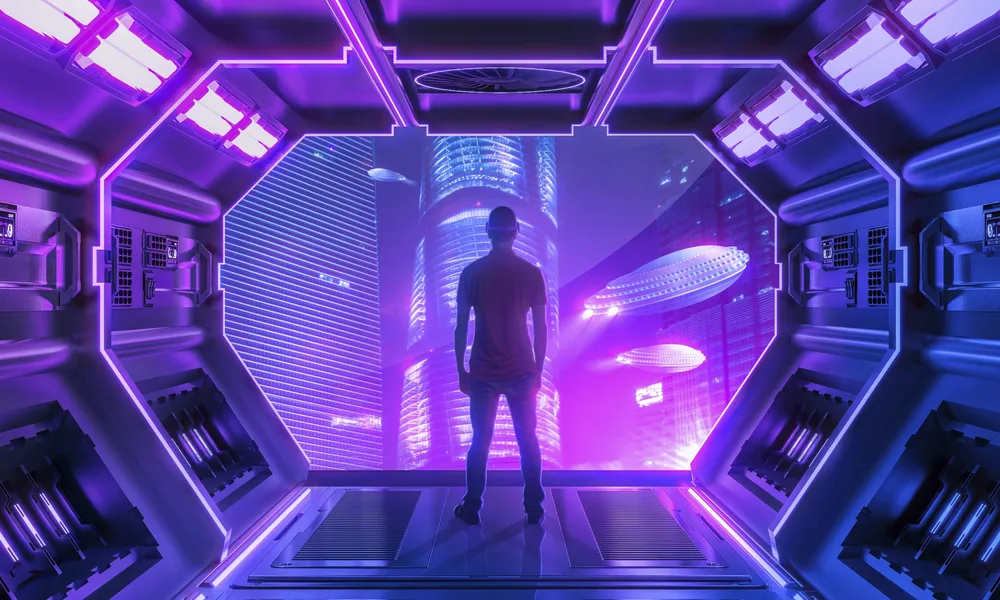 Web3 in Gaming
So web3 brings technologies such as blockchain, decentralized finance (DeFi), and non-fungible tokens (NFTs), into the gaming world. Through the growth of these technologies, the industry hopes to see the empowerment of users, exterminating the need for intermediates, and achieving play-to-earn, instead of pay-to-win.
An example of how this could work is valuing in-game items with NFTs. If you've ever traded skin, ammo, weapons, or anything of the sort, then you know how this works. Now imagine that, but your items have transparent and palpable value in the real world.
As Web3 hopes to achieve Interoperability, you would hopefully be able to showcase your valuables across platforms and virtual worlds, such as the metaverse.
Although there's much work to be done in this area, mainly the need for better regulations, both for the game transactions and for web3 technologies in general, the potential in this concept is unlimited.
Also read: Alien Worlds: The Blockchain-Based Collectable NFT Metaverse Game
What Web3 Gaming Summit Hopes to Achieve
So the concept is new and the industry is evergrowing, but since this potential relates to two different industries that are separate from one another, a connection needs to be made. That's where Web3 Gaming Summit comes in.
This event has proven to be an amazing platform for knowledge sharing and education, networking and collaboration, showcasing innovations, discussing challenges and solutions, and industry growth and awareness.
If you're an investor then it's a great place to find your next project to focus on. If you're a leader then please! Look around you, and see what your competitors have achieved, important to know where you stand in your own industry. If you're an innovator then this is a great place to showcase your next big thing. And last but not least, if you're a fan of the growing technology, then by all means, enjoy all this new world has to offer you.
Web3 Gaming Summit 2023
This year's summit will be held on the 11th and 12th of September, in Marina Bay Sands, Expo & Convention Centre, Singapore.
The event consists of brilliant speakers and panelists including Sébastien Borget, Co-Founder & COO, of The Sandbox, Yawn Rong, Co-Founder, of STEPN, Hassan Ahmed, Country Director, of Singapore coin base. (Find the full list at the bottom of the article.)
The summit will be hosted by Asia Blockchain Gaming Alliance (ABGA), a respected nonprofit blockchain association supported by leading gaming organizations, as the future of Web3 gaming seems to be moving towards Asia.
So if you're a fan of Web3 technologies, an avid spearhead of gaming advancement, or looking for impressive new opportunities in gaming, make sure to mark September 11th and 12th on your calendars.
For more information check out: https://www.abga.asia/web3-gaming-summit-2023
Also read: NFT Games: A New Frontier in the Gaming Industry
The speakers and panellists are:
Sébastien Borget, Co-Founder & COO, The Sandbox
Yawn Rong, Co-Founder, STEPN
Hassan Ahmed, Country Director, Singapore coinbase
Vera Li, Special Council, Apecoin DAO
Kevin Shao, Co-Founder, Bitrise Capital
Simon Li, Co-Founder, Chain Capital
Lester Li, Founder & CEO, Degame & L2Y Research
Lennix Lai, Global Chief Commercial Officer, OKX
Jeremy Millar, Chief Corporate Development Officer, ConsenSys
Abram Wimmer, President, Kingdom Studios
Alvin Kan, Head, Asia Sei Foundation
James Ho, Head of Ventures, Animoca Ventures
Lee Chen Ler Walter, BD, Web3 Gaming Growth Lead, BNB CHAIN