God of War is one of the most popular and acclaimed video game franchises of all time, featuring the epic adventures of the Spartan warrior turned god, Kratos. The series has spanned across multiple platforms and generations, with the latest installment, God of War: Ragnarok, being a critical and commercial success on the PlayStation 5.
Also read: All God of war games ranked
However, there is another exciting project related to God of War that is in the works: a live-action TV series adaptation for Amazon Prime Video. The show was announced in June 2023 by PlayStation Productions and Prime Video, as part of their collaboration to bring some of the most iconic PlayStation IPs to the screen. The show will be executive produced by Cory Barlog, the director of God of War (2018) and God of War II, and will explore the rich mythology and lore of the game world.
One of the biggest questions that fans have about the show is who will play the role of Kratos, the iconic protagonist of the series. Kratos is a complex and charismatic character, who has a distinctive appearance and voice. He is also a physically imposing figure, who wields the powerful Blades of Chaos and faces off against gods and monsters. Finding an actor who can embody all these aspects of Kratos is no easy task.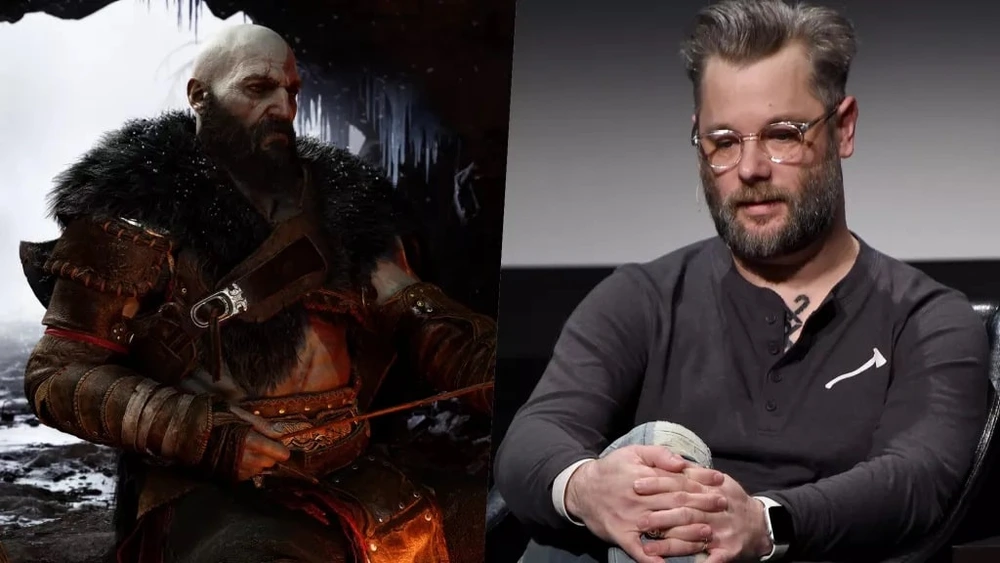 Recently, a rumor circulated on Twitter that claimed that Dwayne "The Rock" Johnson, one of the most famous and successful actors in Hollywood, was being "strongly considered" to play Kratos in the show. The rumor cited a "source close to production" as its basis, and quickly gained traction among fans and media outlets. Johnson is known for his roles in action movies such as Fast & Furious, Jumanji, and Black Adam, and has a muscular physique that could match Kratos'. However, he also has a very different personality and style from Kratos, which made some fans skeptical about his suitability for the role.
Fortunately, Cory Barlog himself took to Twitter to debunk this rumor and clear up any confusion. Barlog replied to the tweet that started the rumor, saying that he has "literally never heard anything about this." Given Barlog's involvement with the show as an executive producer, he would surely be aware of any potential casting choices that are being discussed behind the scenes. Barlog's response effectively dismissed the rumor as false and unfounded.
i have literally never heard anything about this. — cory balrog 🖖 (@corybarlog) June 26, 2023
The rumor was apparently based on a fake source, as there is no evidence or confirmation to support it. It seems that someone simply made up the claim and posted it on Twitter, hoping to generate some buzz or controversy. However, Barlog's swift and direct response put an end to the speculation and clarified the situation for fans.
With Dwayne Johnson ruled out as a possible candidate for Kratos, fans are still left wondering who will play the role in the show. There are many other actors who have been suggested or fan-casted by fans, such as Jason Momoa, Dave Bautista, Manu Bennett, or even Christopher Judge, who voiced and motion-captured Kratos in God of War (2018). However, none of these names have been officially confirmed or announced by PlayStation Productions or Prime Video.
As of now, there is very little information available about the God of War TV series, other than its existence and development. The show does not have a release date or window yet, nor does it have any cast or crew members attached to it. It is likely that the show is still in its early stages of pre-production, and that more details will be revealed in due time.