Survival games have become one of the most popular genres of video games. Harsh in their treatment of the player by throwing multiple, often impossible, challenges in their way, the best survival games in 2023 satisfy the player's masochistic needs for experiencing hardships in a game and overcoming it.
These games cover a vast array of sub-genres, from underwater survival games like Subnautica to horror survival games like Don't Starve Together. But each of them tests the player on their patience, their willingness to explore every nook and cranny of the world to hunt resources, and finally their primal urge to survive…albeit in a video game world!
So, without further ado, here are the best survival games in 2023:
10. Grounded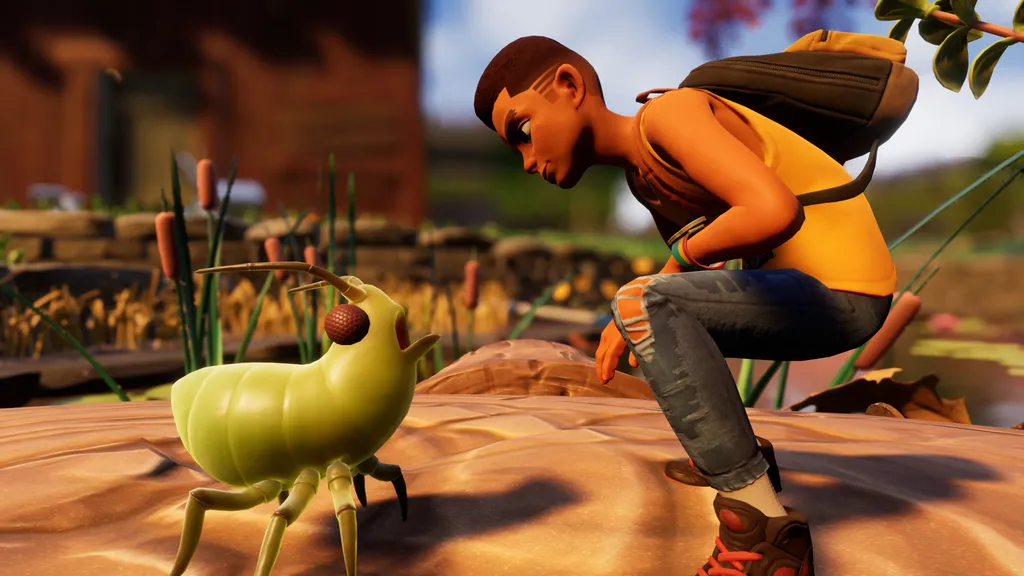 When Grounded was released in Early Access in 2020, it presented a concept that seemed like a natural fit yet surprisingly hadn't been explored before: What if the movie "Honey, I Shrunk the Kids," was a video game? Grounded delved into the idea of survival in such a setting, which only makes sense that this concept would find its way into a video game. Who wouldn't be driven to survive if they were suddenly reduced to the size of insects and thrust into a backyard?
Developer Obsidian constructed Grounded as a fully-realized survival game, utilizing familiar yet dependable elements of the genre. The game features a variety of creepy crawling enemies, while the player's main focus is on gathering resources to ensure their survival and it has become one of the best survival games you could play in 2023.
Using sticks, players can craft clubs, and blades of grass serve as the foundation for constructing bases. Additionally, they can fashion armor from the remains of defeated adversaries. Grounded boasts a wealth of features and potential, even in its early access phase.
9. Rust
You gotta high tolerance for pain? Then Rust may be the ideal game for you! However, be prepared for an exhilarating and challenging survival experience that will keep you constantly on edge. boldly presents itself with a singular objective: survive in a merciless environment where everything, from the unforgiving terrain and wildlife to the harsh weather conditions, and of course, other players, is out to end to get you.
Being a multiplayer-only game, don't expect to peacefully construct your rustic sanctuary without interference. While Rust may bear some visual resemblance to Ark: Survival Evolved, another great survival game, at first glance, its open-world and first-person shooter mechanics set it apart. The game offers an array of features including factions, raids, an intricate electricity system, a diverse selection of vehicles like hot air balloons and an expansive train network.
Additionally, there are various moddable servers, a thriving player community, and regular updates and enhancements. Rust transcends the initial premise of waking up alone and vulnerable in a deserted area. To make the most of the game, it's advisable to team up with friends or create alliances. Be prepared to invest a significant amount of time into Rust as it is one of the best survival games you could play on PC. But be warned, you'll face numerous challenges and setbacks along the way.
8. No Man's Sky
Years from its unbelievable hype and eventual disappointing release, No Man's Sky is an altogether different experience in 2023. The game only managed to regain respectability through years of updates. No Man's Sky initially offered a specific kind of experience (which resonated with a significant audience and resulted in impressive sales), and it has since expanded to provide a more diverse range of experiences.
Throughout its journey, one of those experiences has been centered around survival. If you desire to immerse yourself in No Man's Sky's unforgiving worlds, where you must scavenge for resources to construct shelters and fuel your desperate intergalactic travels, you can absolutely do so.
One of the best space survival games out there, No Man's Sky now presents visually stunning and varied planets, colossal sandworms, the ability to pilot mechs, opportunities for partnership, and much more. While there may be superior survival games available (this list includes 20 of them), few can rival No Man's Sky in terms of its sheer scale and level of refinement.
7. Escape from Tarkov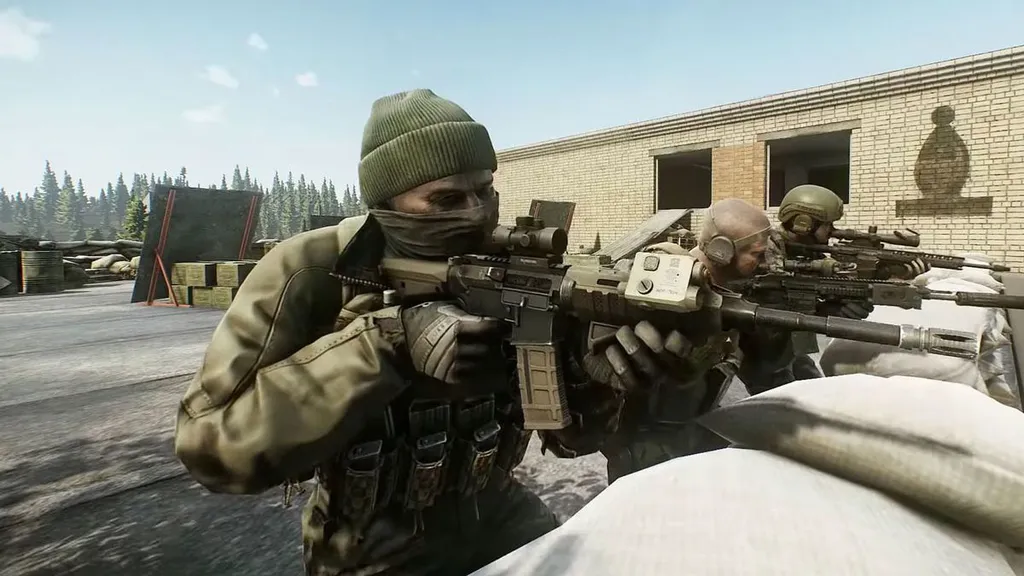 While it may be classified as an online survival first-person shooter and may bear some resemblance to a battle royale, Escape From Tarkov's objective is as 'simple' as surviving and escaping with valuable items, as long as you manage to acquire more than you initially possessed. However, achieving this goal is far from easy, as you'll have to navigate unwelcoming, dimly lit corridors, contend with NPCs capable of swiftly ending your life, and face other players who, understandably, also seek their own escape. If you like shooter games Escape from Tarkov can offer a unique experience as far as the best survival games in 2023 goes.
Escape From Tarkov sets itself apart from games like Call Of Duty or Apex Legends. It presents a harsh and unforgiving environment, emphasizing gunplay that leans heavily toward pseudo-realistic military simulations rather than arcade-like mechanics. Nevertheless, if you can embrace its gritty nature, there are countless captivating stories waiting to unfold within the game.
6. Don't Starve Together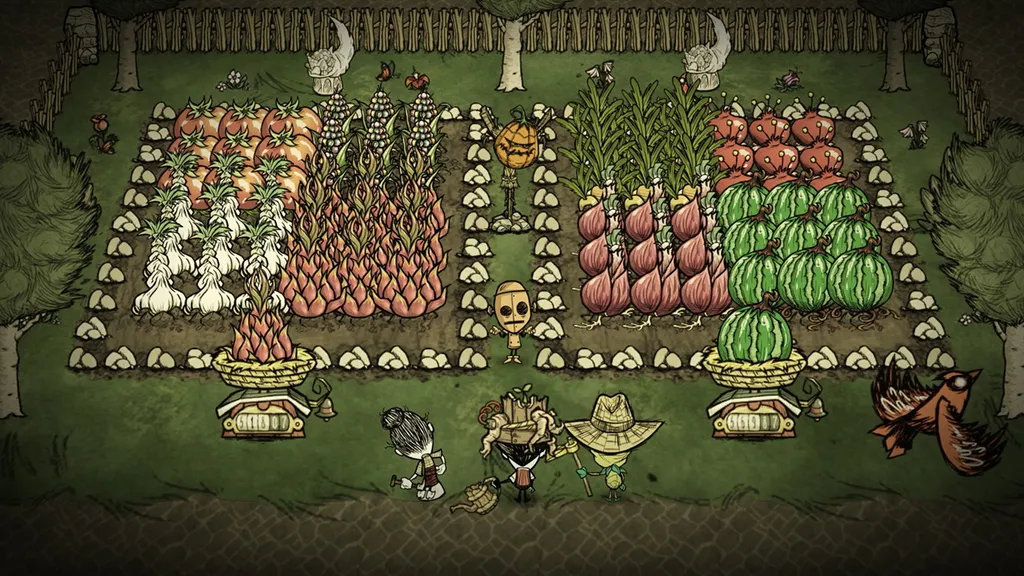 Please Don't be fooled by its cute design and Tim Burton-esque art style. Don't Starve can be undeniably horryfing at times. This indie game offers a solo experience, immersing you in the terror of fending for yourself in a wild environment. However, the game's stunning Tim Burton-style 2D art and the presence of peculiar creatures inhabiting the sepia-tone world provide some respite from the fear. Throughout your journey, you'll encounter bizarre beings like Werepigs, Beargers, Deerclopses, and numerous other absurd monsters, all of whom pose a challenge to your survival.
A significant focus of Don't Starve lies in crafting, as you must utilize this skill to navigate your way through life. Much of your time will be spent gathering raw materials, similar to other crafting games. However, instead of constructing houses like in Rust or Minecraft, this indie gem revolves around creating tools and contraptions. The Science Machine and Alchemy Engine will become your trusted companions, leading you to unravel ancient wonders and delve into the realm of magic. Like Minecraft, Don't Starve fully embraces the realm of the extraordinary and mystical, enhancing the overall enjoyment of the game.
If the idea of this captivating experience enthralls you, but you prefer not to gather twigs and dry grass all on your own, Don't Starve Together offers the option to play with a friend and is one of the best survival games out there in 2023. In fact, it stands out as one of the best cooperative games available for PC.
5. Frost Punk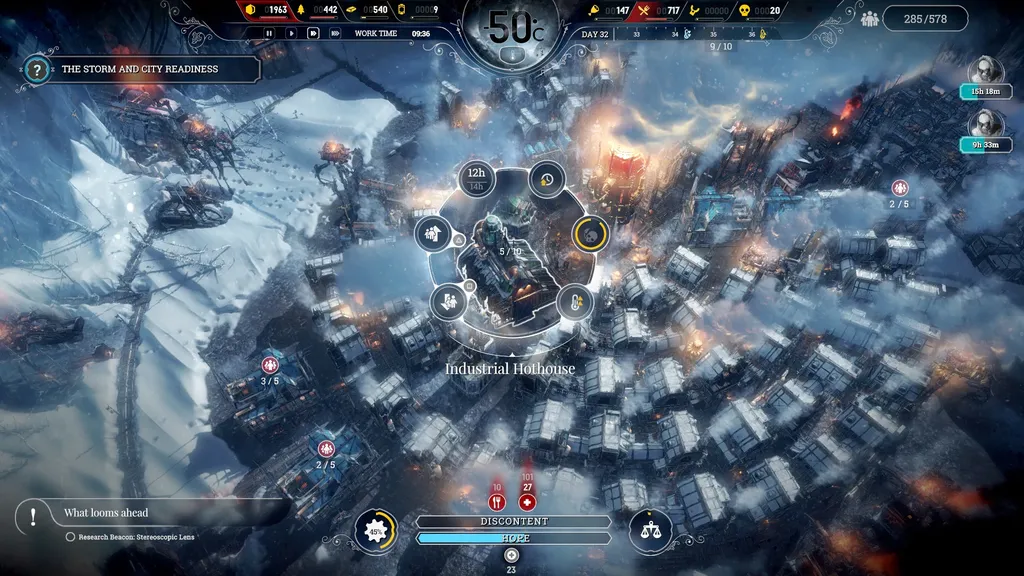 In Frostpunk, it's a challenge to feel a sense of pride in your decisions. With a frozen world and the remnants of humanity seeking warmth around a massive furnace, your ultimate goal is to keep them alive. However, achieving this is far from simple as it requires providing warmth and food to your people in a harsh environment.
Merely constructing the right buildings and sending citizens out to gather resources is insufficient. You must cultivate a society capable of enduring an ice age, even if it means implementing emergency shifts that force workers to labor for 24 hours to obtain the coal necessary for survival. Although such measures may displease your workers, you must endure the potential consequences in the future.
Developed by former CD Projekt staff, Frostpunk offers a chilling experience that turns out to be one of the best survival games in 2023. Striving to strike a balance and maintain both the contentment and survival of your people lies at the core of Frostpunk. Even in the midst of brewing revolts and encroaching frost, there is always a chance that redistributing workers or enacting new laws could save the day. However, even when things appear to be progressing favorably, you constantly teeter on the edge of a knife, and the delicate ecosystem of your city can be shattered by the sudden arrival of refugees.
4. Minecraft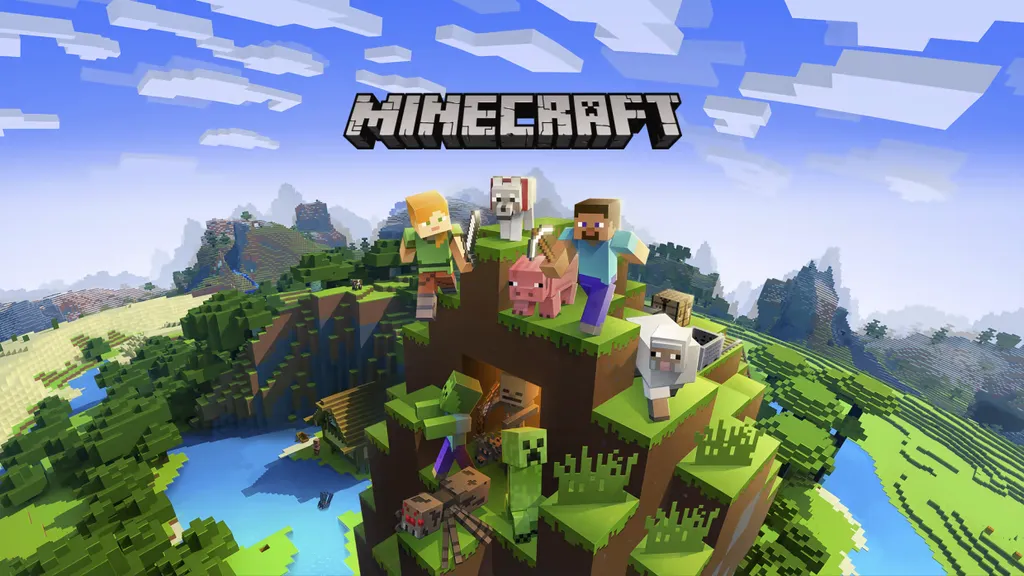 It's tempting to underestimate the significance of Minecraft, but it's equally easy to overlook its remarkable qualities as a survival game. Over the course of a literal decade and an astounding level of success, it has evolved from creative servers to a platform for roleplaying and even a tool for educational purposes.
Yet, amidst the diverse range of experiences it offers, Minecraft remains consistently one of the most immersive and accessible survival games ever created. You can start by hiding from zombies in a simple dirt shelter while hastily devouring apples, and eventually progress to constructing fully functional computers using intricate Redstone mechanisms, all within the same server.
Very few games, if any, have achieved the same level of success in making this traditionally challenging genre accessible to such a wide audience. Minecraft not only opens the door to countless possibilities but also enables players to create remarkable experiences within its vast and imaginative world.
3. Valheim
Valheim offers players a rich and diverse world to explore and conquer in the form of the 10th world of Yggdrasil, with its semi-impressionist art style adding to its unique charm. From serene and picturesque early biomes that invite calm and idyllic base-building, to adrenaline-pumping battles against formidable foes like towering Trolls and deadly Mosquitos as you venture away from the world's center, Valheim provides hours of enjoyment for warriors, farmers, and architects alike.
Live your Viking dream fantasy by rummaging through the dank forests and pillaging resources to stay alive. In Valheim, progression relies heavily on defeating powerful bosses scattered across each biome. Each triumph unlocks a wider range of resources, crafting recipes, and special abilities such as reduced damage or increased stamina. Whether you possess the spirit of a valiant warrior or aspire to become Odin's chosen champion, Valheim is the perfect game to prove your worth and secure your rightful place in Valhalla.
2. The Long Dark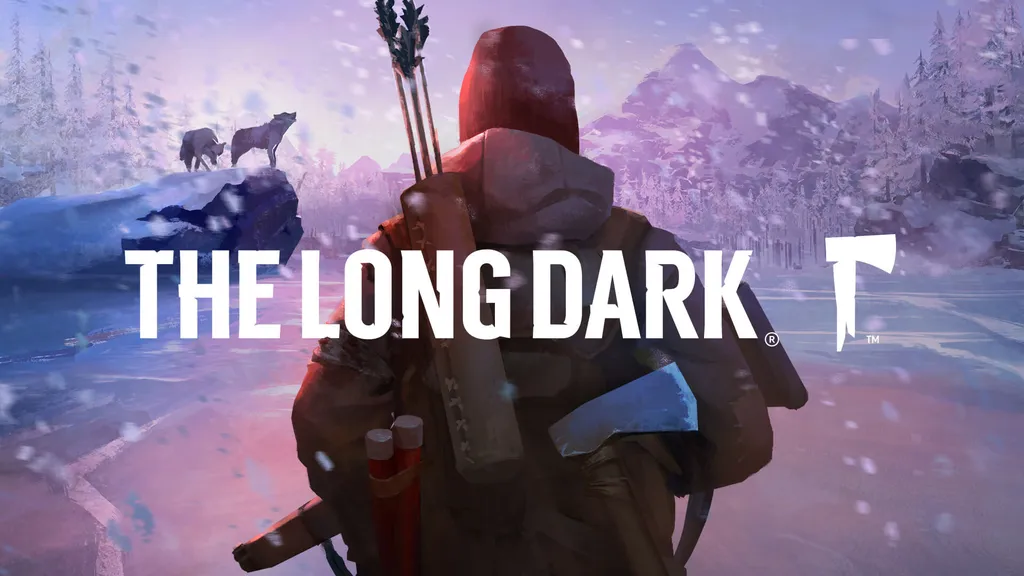 If you're seeking an adventure devoid of science fiction or magic, prepare for an immersive journey through the untamed Canadian wilderness. The Long Dark emerged in 2017 and has continuously received updates, ensuring it to become one of the best survival games in 2023.
While Wintermute, the game's story mode, offers a compelling narrative (with the final episode yet to be released), the true gem lies within the boundless survival mode and the assortment of challenges available. Despite the absence of multiplayer, it's endlessly entertaining to challenge friends and determine who can endure the longest amidst the harsh winter storms, facing relentless threats from wolves, bears, and moose.
For a more laid-back experience, you can engage in Survival Mode on Pilgrim difficulty, where you can leisurely explore various sections of the map and uncover a plethora of unique items along the way. The Long Dark remains a captivating snowy delight even after all these years.
1. Subnautica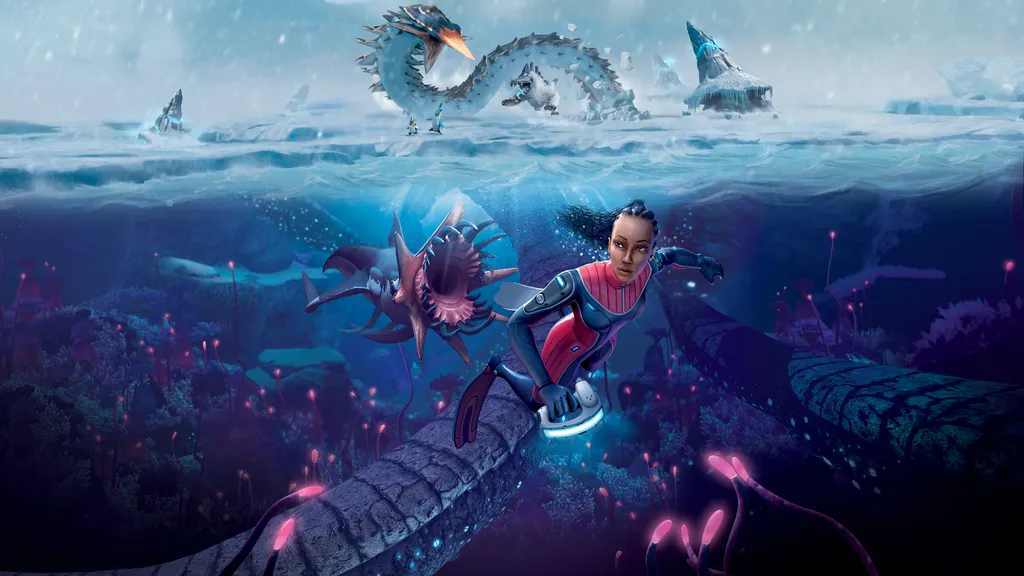 If you are looking for the best survival games in 2023, look no further than Subnautica. The game offers an unparalleled alien survival experience, where the environment is exceptionally inhospitable to human life. Stranded on an underwater planet, you must venture beneath the waves in search of sustenance and vital resources, gradually constructing your own underwater bases and submersible vehicles.
The three-dimensional movement and the constant need for oxygen make even the simplest task of gathering scraps a thrilling adventure. Danger lurks from every direction, and staying submerged for too long serves as a grim reminder that you are the foreigner in this world, struggling for breath. However, with the aid of vehicles, air pumps, and oxygen tanks, you can prolong your time underwater, and as you become more familiar with the surroundings, the vast ocean begins to feel like home.
Become one with the ocean
Each biome, from sprawling kelp forests to intricate underwater caves, to expansive voids housing creatures the size of islands, presents a distinct and self-contained world. In the spirit of Jacques Cousteau, you embark on a journey of exploration, documenting the ocean's inhabitants and unraveling its mysteries. While the constant demands of eating, drinking, and breathing persist, Subnautica also stands out as an unusually serene survival game. Despite the lurking threats beneath the waters, it primarily focuses on the tranquil and contemplative exploration of a breathtaking alien realm.
Also Read:
---
FAQs
Are there any survival games available that can be played offline as a fully single-player experience?
While the trend in many survival games is to have always-online gameplay and multiplayer features, there are still several options that offer a fully single-player experience without the need for an internet connection. One example is "The Long Dark," a game set in the Canadian wilderness where players must navigate the harsh conditions and survive on their own.