If you are wondering how to become a brand ambassador, it is essential that you are well versed on the role and the responsibilities that such a job entails.
With the increasing influence of the internet and social media, the role of a brand ambassador has evolved. There are now even more opportunities for those looking to make some extra cash representing a brand they love. In this article, we will go over the basics of what a brand ambassador does, and how to secure a position as one.
Who Is A Brand Ambassador?
Being a brand ambassador doesn't mean that you're an accredited diplomat sent by a foreign country. Taking on a brand ambassador role means that you were hired to represent a brand in a positive light, and by doing so you help raise brand awareness and provide consumers with a memorable face-to-face experience.
In other words, brand ambassadors are the promotional marketers of the world and without them, ordinary products would lack emotional emphasis.
What does a brand ambassador do?
Brand ambassadors are the face commonly associated with the brand and they are responsible for establishing and maintaining their own image in accordance with the images and beliefs of their employer. Many brand ambassadors are expected to maintain a consistent presence on several social media platforms, write or blog about the brand or product and attend product launches or other events to represent the brand.
Brand ambassadors must be adept at communication and have the ability to network like a professional. Brand ambassadors must often work to maintain the relationship between the brand and customer, and brand and partners or associate brands. A brand ambassador's primary goal is to increase brand awareness and sales through such things as:
Positively representing the brand in a myriad of settings though action and demeanor

Cooperating and assisting in content creation (blogs, posts, reviews, product promotion)

Utilizing word of mouth marketing to help naturally generate brand awareness

Promoting the brand on social media platforms

Participating in product and event marketing such as launches and demonstrations

Communicating with consumers on product feedback and listening for recommendations

Being an opinion leader and expert on product
Also Read:
Storytelling Training: Best Practices for Luxury Brands
Job Description
A candidate for the position of brand ambassador should be an enthusiastic, outgoing individual with a considerable social media presence and a medium to large sized network. He or she presumably is already familiar with and endorses the brand being represented. The candidate will most likely need to transport materials to and from events, and thus should have his own form of transportation, as well as be able to lift up to 50 pounds.
Responsibilities include, but are not limited to, the following:
Representing the brand positively in a multitude of settings
Assisting in content creation (ie. writing blogs, newsletters, product reviews, etc.)
Participating in event marketing
Generating brand awareness through word-of-mouth marketing
Being an opinion leader in his/her community
Providing feedback and insight on new products/services
Promoting the brand via his personal social media accounts
Online vs. in-person brand ambassadors
There are two primary types of brand ambassadors: online and in-person brand ambassadors.
Online brand ambassadors typically work through social media and online to raise awareness about a company. Therefore, typical tasks of an online brand ambassador include:
Posting about a product on your social media platforms

Posting on online message boards or chat groups

Writing reviews on customer review sites

Reviewing a product or service on your blog

Inviting friends to events via social media sites
An in-person brand ambassador may work at a large gathering like a conference or marketing event, or they can spread awareness of a company via conversation. So, tasks of an in-person brand ambassador often include:
How Much Money Can You Make?
On average, you can take home anywhere from $300-700 per week, depending on the season or gig. The bare minimum you can expect to make is $12/hr, whereas a maximum could be $50/hr, but it's best to expect $20/hr when you're first starting out.
How do brand ambassadors earn money?
The hours and commitment of a brand ambassador vary greatly. They are often needed after hours and on weekends for promotions. Moreover, they often work some holidays for events and should take personal time to post or blog. These variances account for the different modes a brand ambassador can earn a salary. Many will earn money one of three different ways:
Hourly: When attending product launches or promotions, it is typical for brand ambassadors to be paid according to the time commitment. As such, their salaries average $17.16 per hour.
Commission: In certain instances, companies will pay brand ambassadors on a commission to incentivize promotion materials and the distributions of information. They may be paid according to how many leads and new customers they introduce to the company or according to website traffic. Often they will earn a percentage of the sales generated from their online platforms as well.
Salary: Depending on job responsibilities, qualifications, time commitment and contract stipulations, the salary for a brand ambassador can run anywhere from about $20,000 to $50,000.
The Hiring Process
It's important to keep in mind that a majority of brand ambassador positions require you to be 18 years or older to apply. Once you start working for a particular event, the hiring manager will notify you when there are more in your area. But you should still sign up with multiple agencies and platforms. The more agencies that you subscribe to, the more emails and offers you'll receive.
Gigs go fast, so it's important to stay on top of your emails and offers. Just because you apply to a job, doesn't mean you'll get it. You're not officially booked for an event until you receive a confirmation email.
7 steps to becoming a brand ambassador
Discover compatible brands
Start by researching the companies you are considering. Companies look for influencers who closely match their values, personality and brand.
Build engagement
Garnering likes and comments on your social media posts—which encourages engagement and helps you develop a good reputation in your community—is a great way to advertise yourself to companies as a potential brand ambassador. On social media, this means gaining a following by writing engaging posts and posting interesting photos. Having likes and comments from a large number of followers on social media will make you more attractive to potential brands.
Also Read:
What Is Social Media Engagement ? Why is it so Important ?
Create a cohesive online personality
Many brand ambassadors have a clear and distinct personality that they demonstrate online. Create social media content that reflects a cohesive tone, look and set of interests.
Involve your audience
Invite your followers or people you meet to share their own experiences, ask questions or post comments. On the other hand, respond to as many as you can.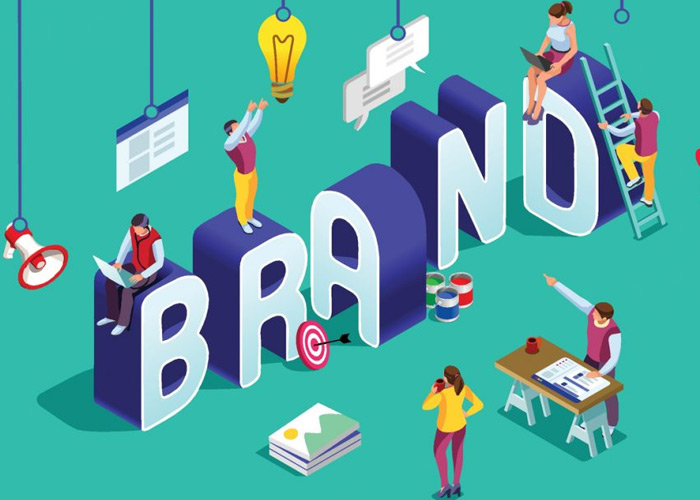 becoming an ambassador for a brand
Build a following
Build the largest following you possibly can. Increase your number of subscribers and followers on social media. Even if you are an in-person brand representative, you can advertise that you will be attending certain events, invite friends and build an online following to complement your in-person activities.
Make connections with other influencers to increase your own following. Moreover, the more followers you have who engage with the brand, the more money you will make as a brand ambassador.
Also Read:
How to Get More YouTube Subscribers? Increase Your Subscribers in 2021
Contact relevant brands
Once you identified the kind of brands you would like to endorse, start reaching out to companies that you like to promote. Contacting brands will help you learn whether they are hiring and what kind of representation they may be looking for.
Apply to be a brand ambassador
While some companies use an informal process to recruit brand ambassadors online, others might do so through a traditional job posting and official online application. Visit the company's website and check its career page to see if it has a brand ambassador position. In addition, you can check online job boards for possible postings.
Conclusion
In short, if you love interacting with a community, building a following and presenting your brand loyalty, being a brand ambassador could be a great path for you.
So, start by working in your free time, after work or on weekends. If you build up enough of a following, you may be able to be a brand ambassador full time.