Using influencers to speak on behalf of your brand is getting more and more popular, but how do you know if you picked the right influencer ?
How to Find the Best Influencers For Your Business ? How can you find the best influencer for social media marketing ? The answer is Influencer Targeting!
Influencer Targeting
We all know one. A YouTube superstar. Most popular YouTube Channels. An Instagram blogger. Influencers come in all shapes and sizes and with the digital possibilities increasing; this branch of native advertising is getting more and more popular among brands.
In this large market of digital influencers, big mistakes are waiting to happen. A mismatched message seeded to 1M followers can potentially do a lot more harm than good.
Do you know why are you failing at influencer campaigns? This article will take you through some of the elements you want to consider, in order to identify the right influencer for your brand.
Who Is an Influencer ?
An influencer is an online authority who has a following of people who believe and listen to what they have to say. Their followers are loyal and frequently shape their opinions and interests based on what the influencer thinks, uses, and believes.
An influencer could be a:
Blogger
Social media personality
Celebrity
Industry expert
Thought leader
Lifestyle brand
There is no specific list of influencer criteria when it comes to characteristics or reach. An influencer doesn't even necessarily need a very large audience to be considered an influencer. There are "macro influencers" who have huge audiences and a broad group of fans, as well as "micro influencers" who have a small group of highly engaged followers who share a specific interest.
Why Do You Need Influencers ?
People tend to trust a human more than a brand.
A study by Twitter showed that 40% of people made a purchase because they saw a tweet by an influencer. Purchase intent increased by 2.7x with a brand's tweets. But when coupled with the tweets of an influencer, the purchase intent multiplied by 5.2x.
What Is Influencer Marketing ?
Influencer marketing is when a brand leverages an influencer's reach and authority to increase their visibility, share their messaging, and build brand awareness and loyalty.
You can also read more specifically about Instagram influencer marketing.
Brands can engage influencers by getting them to:
Spread the word about their content or brand. Influencers can share content or mention a brand and lead their audience to the brand's website, content, or social accounts.
Become a spokesperson for their brand. Influencers can become a brand ambassador and regularly mention and share content about a brand.
Write about their brand. Influencers can cover a brand's news by writing their own content about the brand's story, products, or services.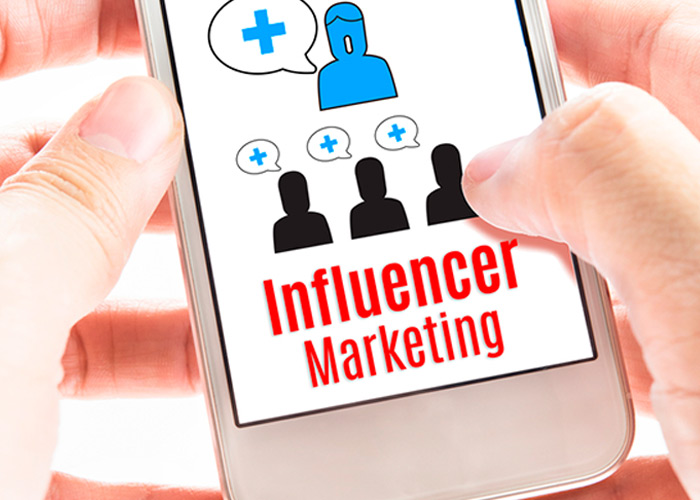 The Benefits of Influencer Marketing and Influencer Targeting
Build brand awareness
Reach your ideal audience
Increase your social following
Build trust
Acquire high-quality backlinks
Gain earned media and social shares
Generate leads and drive sales
How to Find Best Influencers for your business
Influencer marketing campaigns are the heart and soul of all the content creation. And it's important that you hand-pick them after a proper vetting process – not a quick Google Search! How to do that?
1. Figure Out Your Target Audience for Influencer Targeting
Before you can approach or even find influencers, it is important to have an idea about your target audience. You may already have some data about your target audience. However, when you're looking for influencers, you need to step up your game.
You need to check for bloggers, topics, and social media users your audience might be following. It is only once you've determined where your audience's interests lie that you can reach out to them.
The audience might even find it relevant when an influencer they follow recommends it. On the contrary, if the brand had approached influencers who write about technology, their audience might not receive it well.
Also Read:
How to Find Your Target Audience on Instagram
2. Know your goals to improve your business
When learning how to find influencers, don't focus on finding every influencer; find the right influencers.
The right influencers are people, brands, and accounts that can best help you reach your audience and goals.
Start building your influencer marketing campaign by first outlining what you want to happen as a result of your work. Your marketing objectives may include:
Brand awareness
Building brand identity
Audience building
Engagement
Lead generation
Sales
Customer loyalty
Link building
When you can clearly define your primary goals, you can better assess influencer relationships and determine if they will help you achieve positive results.
3.
Audience Location Matters for your Influencer Targeting
When it comes to analyzing the demographics of the Influencers' followers, location is crucial.
 If the user lives in Dubai, but the majority of their audience is based outside Dubai – they're not the right fit. Similarly, if they speak a foreign language and are just catering to a non-native audience – they shouldn't make it through the vetting process.
While numbers do matter a lot – you would benefit more from accepting someone whose audience is based in Dubai – even if they have a smaller following.
4. Influencer targeting by criteria
Influencers are typically specialized in a specific topic or category. Mapping out the relevant context for your brand is essential to improving relevance in the target audience.
The standard categories such as fashion, mommy, food, gadget etc. can be helpful, but defining other criteria for your influencers will help you create a strong match.
Setting up all the criteria in advance will help you find a strong match and automatically decrease time spent on finding the right influencers – you will know exactly what to look for.
Also Read:
How to Make Money on Instagram ? interesting ideas
5. Type of influencer campaign is important
As you map out your influencer marketing plans, also consider what type of campaign will best help you connect with the type of influencers you want to work with.
Different types of influencer campaigns include:
Gifting: giving influencers gifts in exchange for mentions, posts, etc.
Guest posting: getting an influencer to allow you to write for their blog
Sponsored content: paying an influencer to share your content or create content that is tied to your brand
Contests and giveaways: using contests as an incentive to get influencers to mention your brand or share your content
Also Read:
How to Run a Successful Facebook Contest: Contest Ideas
Influencer takeover: letting an influencer take over your social media account for a set amount of time
Affiliates: sharing affiliate codes with influencers so that they earn money each time someone that came through their funnel purchases from your brand
Discount codes: allowing influencers to give discount codes for your offerings to their fans and followers
Brand ambassadors: partnering with an influencer who regularly promotes your brand in exchange for discounts and perks from your brand
6. Track your results after Influencer Targeting
Once your campaign is complete, review your results to decide if the campaign was a success or needs work.
Use what you learn to help drive future campaigns. For example, if a relationship with an influencer results in the number of leads you were hoping to collect, run another similar campaign. If you failed to reach your goals, either stop the engagement or adjust it to see if you can produce better results.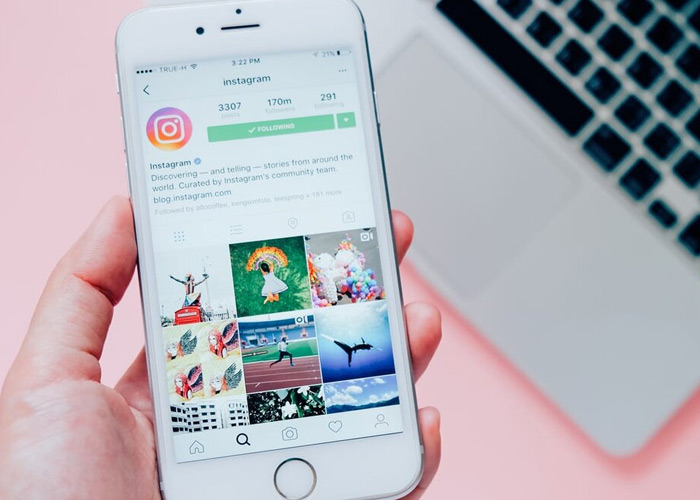 Conclusion
The most important thing to have in mind when you work with influencers is that they are not digital platforms that you buy into with a branded message. They are humans with a creative heart and an opinion that matters to thousands of followers.
In short, they can create a positive and trustworthy story around your brand and potentially increase brand preference among their audience.
Do you have anything to add ? Please do not hesitate share your experiences and learnings in the comment field.