In anticipation of Warzone 2.0 season 4, let's review everything we know.
What Is Warzone 2.0?
Similar to its predecessor, in Warzone 2.0's primary game mode, Battle Royale, players compete in a continuously shrinking map to be the last player(s) remaining. Players parachute onto a large game map, where they encounter and eliminate other players. As the game progresses and players are eliminated, the playable area shrinks, forcing the remaining players into tighter spaces. A new feature in Warzone 2.0, Circle Collapse, allows multiple circles to spawn within the map, which close independently of one another before converging into one single safe zone. Like the first Warzone, upon death, players are sent to the "Gulag", a small-sized arena where killed players battle one another for a chance at respawning on the map. In Warzone 2.0, Gulag matches were initially introduced in 2v2 format and included an artificial intelligence (AI) combatant called "the Jailer", whom players can hunt down to acquire a key and escape, in addition to the traditional method of winning Gulag matches. This change was reverted for Season 2 to the original 1v1 format, while the Jailer was also removed in favor of the overtime point capture system. In-game cash currencies also return, allowing players to buy various items at several buy stations scattered across the map, including custom loadouts with personalized weapons and perk setups.
AI combatants are featured more prominently in Warzone 2.0, as they defend various strongholds and black sites throughout the main map. Players can choose to engage in combat with AI-controlled enemies in order to seize the strongholds and gain access to the loot items within.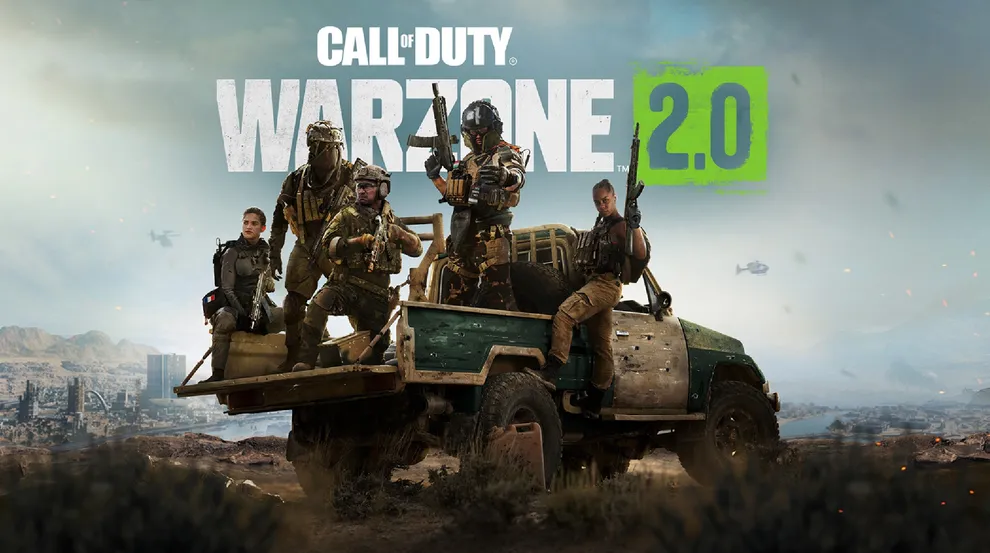 DMZ And How It Works
A new extraction game mode, named DMZ, is also featured in the release of Warzone 2.0. In DMZ, players battle against both AI-controlled and player-controlled opponents while attempting to exfil with the loot they found within the playable area (also known as the Exclusion Zone). Players start out with a limited inventory, which allows storage of extracted loot from matches; said inventory can be expanded by completing Faction missions, allowing for more guaranteed loadout weapon slots or the opportunity to unlock base weapons and cosmetic rewards, usable in both Warzone 2.0 and Modern Warfare II.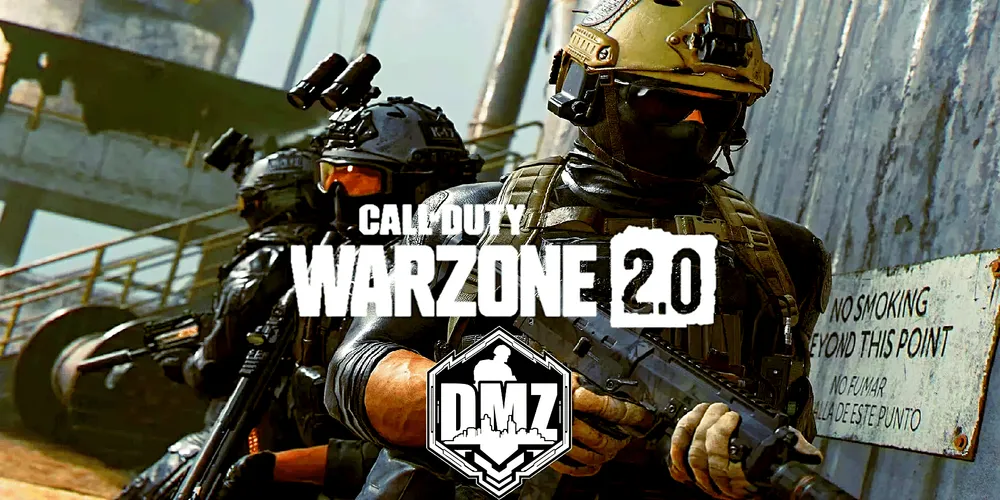 Warzone 2.0 Previous Seasons
In Season 2, Warzone 2.0 features the return of Resurgence, a game mode in which player combatants can respawn and rejoin matches after being killed, provided that at least one member in their squad remains alive following a short cooldown period. Squad members can help reduce the cooldown period by completing contracts or killing other players.
Season 3 reintroduces the game mode Plunder, in which teams have to search for stacks of Cash scattered around the map to accumulate $1 million. Once found or if time is almost up, the game goes into overtime, multiplying all Cash sums by 1.5. The team who has gathered the most money when the clock runs out is declared the winner. Players respawn automatically in this game mode. In addition, for the first time, a Ranked competitive mode is introduced in Warzone, developed in partnership with Treyarch using the official Call of Duty League ruleset.
In addition to shared progression with Modern Warfare II, Warzone 2.0 also features shared cross-platform progression and social aspects with Warzone Mobile, a new Warzone title made exclusively for mobile devices.
Vondel, The Biggest Reveal of Season 4
Warzone has always been known for its large-scale environments that support 100-plus players, as well as its smaller Resurgence maps. Warzone 2.0 season 4 takes this to the next level, launching with Al-Mazrah, a massive desert map filled with classic COD POIs, and adding Ashika Island, a Resurgence map set on an island in the Asia-Pacific region.
This is the first time Warzone has hosted two full-scale maps simultaneously, but it seems that the developers have more in store. The addition of Vondel hints at the possibility of even more maps coming to Warzone in the future.
CoD fans were buzzing in April when popular leaker 'TaskForceLeak' revealed that the next Warzone 2.0 season 4 environment would be called Vondel, a Resurgence map set in the Netherlands. The excitement intensified in May when a leak revealed the first image of the new urban setting.
Beenox, the Canadian studio that previously created an updated version of Rebirth Island and served as the lead developer for the Battle of Verdansk event, reportedly developed Vondel. According to CharlieIntel, Vondel will launch with Resurgence support, but the insider expects the map to eventually support DMZ and standard battle royale mode as well. This will be the first time in Warzone history that there is a rotation of two standard battle royale maps.
Vondel POIs
Alaix, a COD leaker, has provided a list of Vondel's points of interest.
Aquarium
City Hall
Fire Station
Nieuwe Stadspoort
Old Museum
Floating House
University
New Museum
Police Station
Stadium
Cruise Terminal
Train Station
We don't have any more information about Vondel, but the expectations for season 4 are high.
Possible Release Date
While no exact release dates have been given, we expect to see Warzone 2.0 season 4 around mid-June. According to sources, Vondel, along with Warzone 2.0, will be released on June 14. Modern Warfare 2: Season 4 also has the same expected release date.
Nikto Operator
As is customary for most new Warzone 2 seasons, a new Operator will be introduced to the game, and leaked information suggests that Nikto from Modern Warfare (2019) will be the latest addition. This Spetsnaz Operator originally appeared in Modern Warfare Season 1 and is expected to make a comeback in Warzone 2.0 season 4.
Although this has yet to be officially announced by the developers, fans are eagerly awaiting confirmation and wondering how they'll be able to unlock Nikto in the game. As always, gamers around the world are keeping a close eye on any new Warzone 2 updates and leaks as they eagerly anticipate the next season.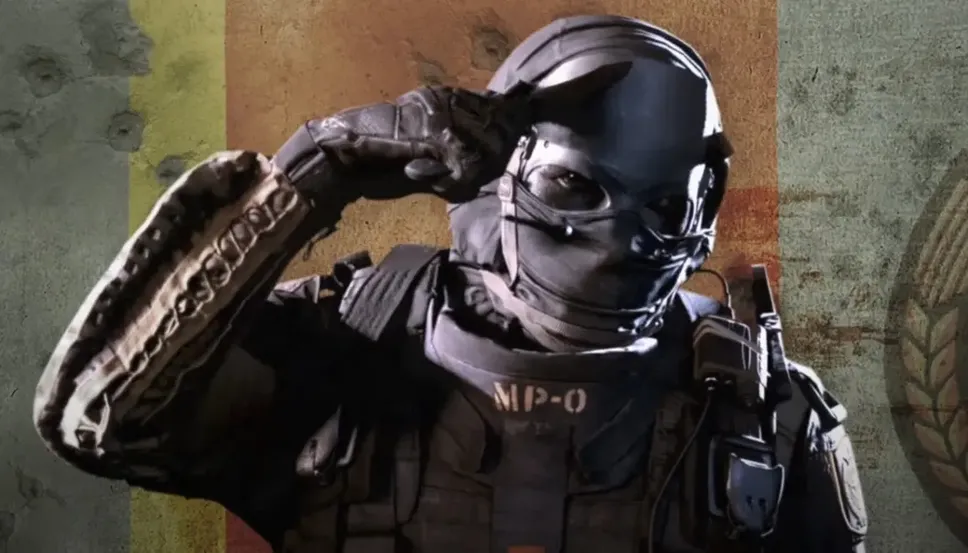 DMZ In Season 4
As Warzone 2 Season 4 approaches, Infinity Ward has confirmed that another DMZ progress reset will be implemented, much to the chagrin of extraction mode fans. This means that players' inventories will be wiped clean of all contraband, keys, and mission items to make way for the fresh content arriving in the update.
The reset will also affect Insured Weapon Slots, as new ways of unlocking them are set to be introduced in Warzone 2 Season 4. However, DMZ players can breathe a sigh of relief knowing that permanent items such as Blueprints, Skins, and Calling Cards will remain intact and unaffected by the reset.
That's all we know and expect of COD: Warzone 2.0's season 4. We, alongside the fans, are eagerly awaiting the release.
What is Warzone 2.0?
Warzone 2.0 is the latest version of the popular battle royale game mode in the Call of Duty franchise. Like its predecessor, Warzone 2.0 features a continuously shrinking map where players compete to be the last one standing. It also adds new features such as Circle Collapse, AI-controlled enemies, and the DMZ extraction game mode.
What is Vondel, and what do we know about it?
Vondel is a new map in Warzone 2.0 that is set in the Netherlands. It is a Resurgence-style map that features urban environments and landmarks such as an aquarium, city hall, and police station. It is reportedly developed by Beenox and is expected to launch with Resurgence support, with plans to eventually support DMZ and standard battle royale mode as well.
Who is Nikto, and how can players unlock him?
Nikto is a Spetsnaz Operator from Modern Warfare (2019) who is rumored to be the next new Operator in Warzone 2.0 Season 4. It is not yet known how players will be able to unlock him, but as with most new Operators, it is expected to involve completing challenges or purchasing a bundle.