Avatar: Frontiers of Pandora, the upcoming open-world game based on James Cameron's sci-fi blockbuster franchise, has finally revealed its gameplay trailer at Ubisoft Forward 2023, the publisher's annual showcase event. The trailer also announced the release date of the game, which is set to launch on December 7, 2023, for PlayStation 5, Xbox Series X|S, PC, Stadia, and Luna.
Also read: Ubisoft Forward 2023: Everything Announced
A New Story in a New Region of Pandora
Avatar: Frontiers of Pandora is not a direct adaptation of the movies, but rather a standalone story that takes place in a different region of Pandora, the lush alien world inhabited by the blue-skinned Na'vi. The game puts players in the role of a new Na'vi character who has just woken up from a 15-year cryosleep and joins the fight against the invading human forces of the RDA (Resources Development Administration), who are exploiting the planet's natural resources.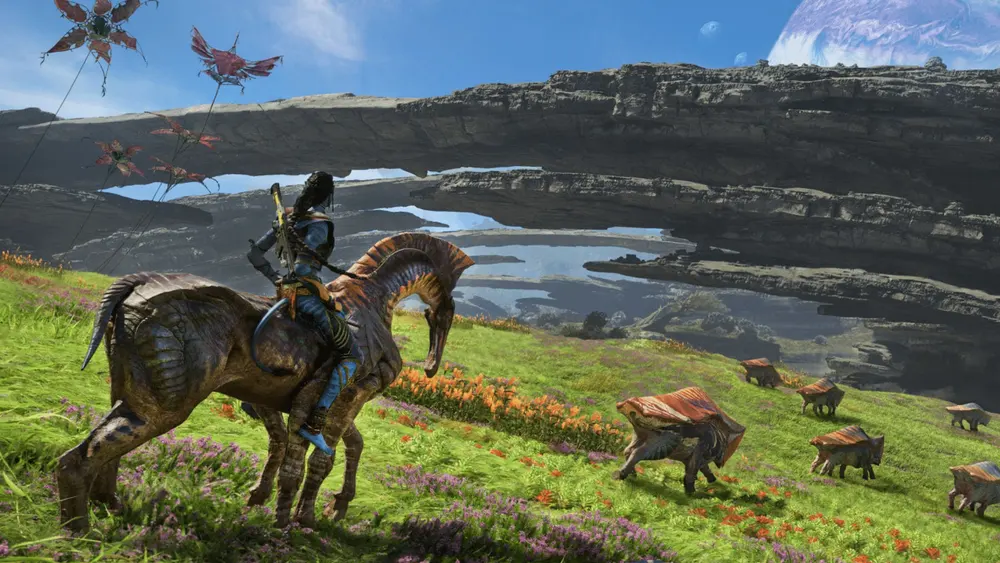 The game's setting is the Western Frontier, a never-before-seen part of Pandora that features diverse biomes such as mountains, forests, swamps, and oceans. The trailer showcases some of the stunning environments and wildlife that players will encounter in their exploration, as well as some of the combat scenarios and vehicles that they will use in their resistance.
According to Drew Rechner, the associate game director of Avatar: Frontiers of Pandora, the game aims to honor the Na'vi culture and philosophy with a gameplay approach that emphasizes "quality over quantity". He explained that the game will not have a traditional leveling system or a large number of collectibles, but rather focus on meaningful choices and interactions that shape the player's journey and relationship with the world.
A Technical Showcase Powered by Snowdrop Engine
Avatar: Frontiers of Pandora is also a technical showcase that demonstrates the capabilities of Ubisoft's proprietary Snowdrop engine, which was previously used for games such as The Division 2 and Mario + Rabbids Kingdom Battle. The engine allows for realistic lighting and shadows, dynamic weather and day-night cycles, volumetric clouds and fog, and high-fidelity animations and physics.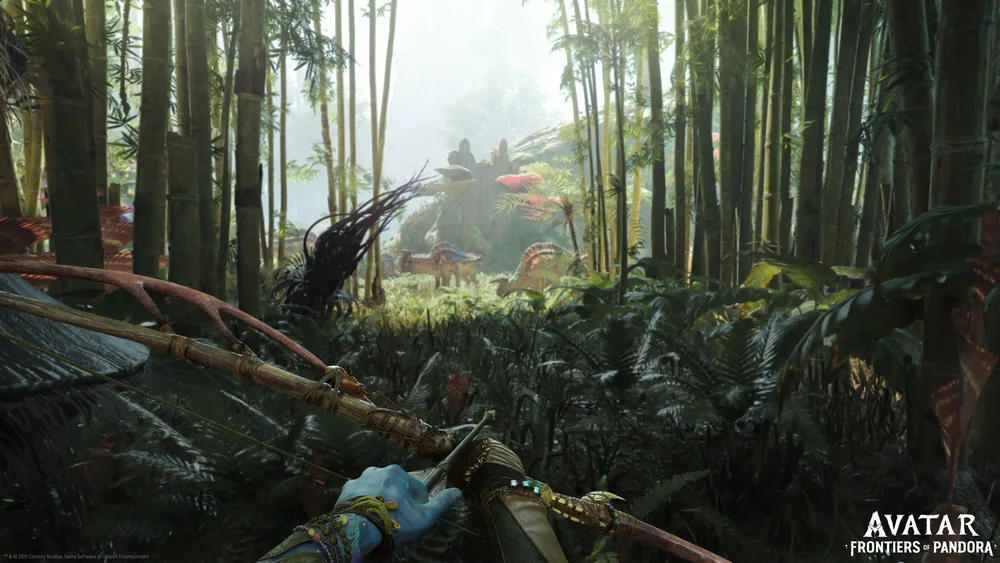 The game also leverages the power of next-generation consoles and PC hardware to deliver stunning visuals and performance. The trailer shows off some of the impressive details and effects that the game features, such as ray tracing reflections, particle effects, motion blur, depth of field, and ambient occlusion. The game also supports 4K resolution and 60 frames per second on compatible devices.
A Collaboration Between Ubisoft and Lightstorm Entertainment
Avatar: Frontiers of Pandora is not the first attempt to bring Cameron's vision to video games. In 2009, Ubisoft released James Cameron's Avatar: The Game, a tie-in game that received mixed reviews from critics and fans. The game was developed by Ubisoft Montreal and featured a branching storyline that allowed players to choose between siding with the Na'vi or the RDA.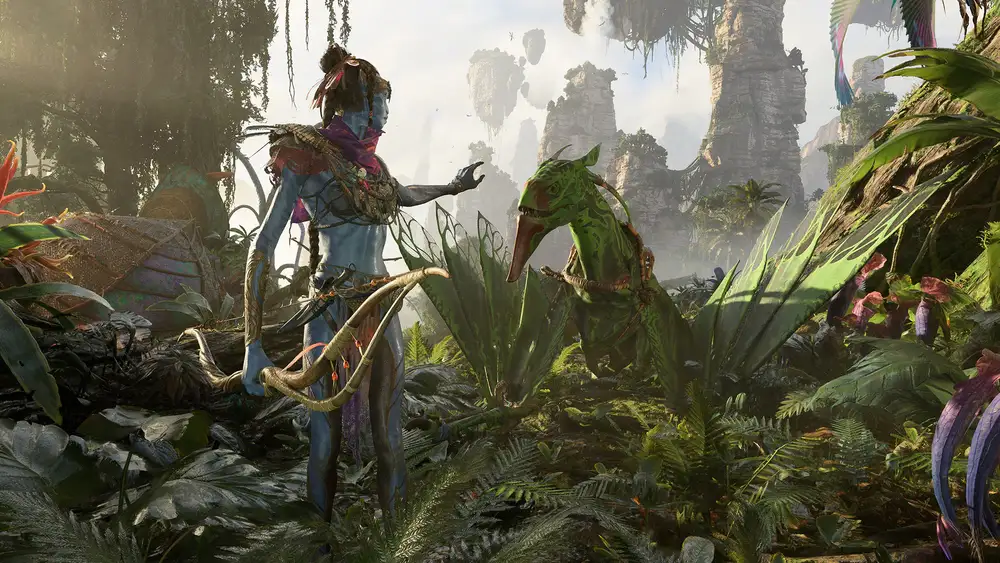 However, Avatar: Frontiers of Pandora is a different project that involves a closer collaboration between Ubisoft and Lightstorm Entertainment, Cameron's own studio. The game was first announced in 2017 and has been in development since then by Ubisoft Massive, the studio behind The Division franchise. The game also has input from Cameron himself, who was present at Ubisoft Forward 2023 to introduce the gameplay trailer.
Cameron said that he wanted the audience to feel as if they were really on Pandora, to dream with their eyes wide open and to explore this world with his characters. He also praised Ubisoft for their passion and creativity in bringing his vision to life.
A Potential Game-Changer for Avatar Franchise
Avatar: Frontiers of Pandora is not only an ambitious game project, but also a potential game-changer for the Avatar franchise. The franchise has been dormant for over a decade since the first movie came out in 2009 and broke box office records worldwide. Since then, Cameron has been working on four sequels that have been delayed multiple times due to various reasons.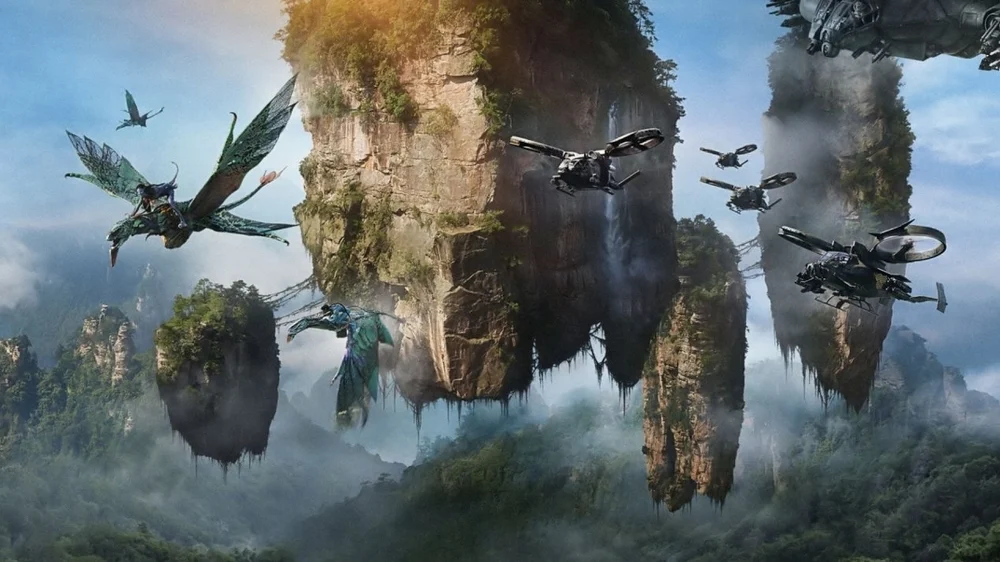 The first sequel, Avatar: The Way of Water, finally came out in December 2022 and became another hit with positive reviews from critics and audiences alike. The sequel reignited the interest in Avatar and paved the way for more sequels and spin-offs. The third installment, Avatar: The Seed Bearer, is already completed and slated for 2024.
However, Avatar still faces challenges in becoming a lasting cultural phenomenon like Star Wars or Marvel. Despite its popularity and success, Avatar has been criticized for lacking memorable characters or originality in its story. Some have also questioned whether Avatar has a loyal fan base or a lasting impact beyond its visual spectacle.
Avatar: Frontiers of Pandora could be the answer to these challenges. The game offers a new opportunity for fans and newcomers alike to immerse themselves in the rich and diverse world of Pandora, to experience a new story with new characters, and to shape their own destiny as a Na'vi warrior. The game could also expand the lore and mythology of Avatar and set up new possibilities for future movies and media.
Avatar: Frontiers of Pandora is one of the most anticipated games of 2023 and a potential milestone for the Avatar franchise. The game will be released on December 7, 2023, for PlayStation 5, Xbox Series X|S, PC, Stadia, and Luna.
---
When and where can I play Avatar: Frontiers of Pandora?
Avatar: Frontiers of Pandora will be released on December 7, 2023, for PlayStation 5, Xbox Series X|S, PC, Stadia, and Luna. You can watch the gameplay trailer or visit the official website for more information.