What is a Mastodon?
Mastodon is free and open-source software for running self-hosted social networking services.
It has microblogging features similar to the Twitter service, which are offered by a large number of independently run nodes, known as instances, each with its own code of conduct, terms of service, privacy policy, privacy options, and moderation policies.
Mastodon : Twitter Alternative
Mastodon developed by a non-profit organization. Public support directly sustains development and evolution.
Mastodon provides you with a unique possibility of managing your audience without middlemen. Mastodon deployed on your own infrastructure allows you to follow and be followed from any other Mastodon server online and is under no one's control but yours.
Mastodon is theLargest Decentralized Social Network on the Internet
Follow your friends to discover new friends among over 4.4M people. You can publish anything you like: images, text, video, and links. All this on a community-owned platform that is ad-free.
Instead of a single website, it's a network of millions of users in independent communities that can all interact with one another, seamlessly.
No matter what you're into, you can meet passionate people posting about it on Mastodon!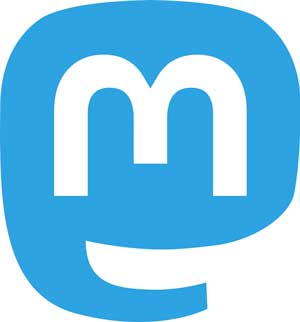 Mastodon App
They Traded Twitter for Mastodon Social
People are swapping Twitter for a tech-savvy replacement. The reviews are mixed.
Shortly after Elon Musk took over Twitter last week, Allison Oosterman saw some of her friends announce they were leaving the site. They were flocking to another place she vaguely knew: Mastodon Social.
Mastodon isn't just a website like Facebook or Twitter
It's a network that connects thousands of communities and provides a seamless social media experience.
Mastodon has effective anti-abuse tools that will help you protect yourself. Because the network is independent and spreads out, there are more moderators you can contact for personal help and communities that adhere to strict codes of conduct. You can enter 500 characters.
You can adjust the thumbnails for your photos by using focal points. You can also use custom emojis to hide information behind spoiler warnings or choose who sees each post.
Are you having trouble with your post?
You can delete & redraft for quick corrections. Mastodon doesn't have any incentives to sell you stuff. You can enjoy the content you love uninterrupted.
Like Twitter, but Microblogging
It was meant to be the general category to describe Twitter, referring to Twitter's pithy, character-limit-enforced brevity. Considering that no other microblogging service has risen to prominence, the term has as much semantic weight as several feathers. But, in as much as anything can be a microblogging service, Mastodon is one.
Pros
No fees, no ads, no data mining.
Unique, federated design.
Tweetdeck-like web experience.
Personal, global, and local feeds.
Powerful privacy tools.
Open-source.
Cons
Zero documentation or guidance for new users.
Few mature clients.
Distributed design makes sign-up, user verification difficult.
What Is Mastodon Good For?
Much like Discord, Mastodon provides users with a platform for creating communicative and well-developed communities via 'Instances' which are themselves part of a larger Federation/Universe called the "fediverse." While the site's features are notable and plentiful, the naming conventions could use another pass.
Unlike Discord, Mastodon does not require users to join or verify for each group they join, allowing a bit more freedom of movement throughout the many servers within.
This makes Mastodon very good for fandoms, topics, and groups that have frequent interaction with others, or users who want that freedom of movement.
How Does Mastodon Work?
When a user toots – Mastodon's version of tweets – they can set up the viewership of this toot. Visibility can be set to avoid being discoverable, follower-only, or @ only for pseudo-DMs. But users can also set up their own timeline to only see local toots in their instances or toots from anywhere in the federations.
Mastodon is used very much like Twitter, but with far more customization of how the timeline appears to the individual. The customization and privacy options are the major draws of Mastodon, particularly for those who are wary of Elon Musk's potential acquisition of Twitter, which some say might lead to less freedom on the platform.
Mastodon User Experience
The first thing I'm greeted with on my home feed is just all the toots from Eugen, a Mastodon developer. This is because I haven't followed anyone yet.
The problem is that Mastodon organizes toots in a chronological stream from random users, as opposed to Facebook, Instagram, and Twitter which curate their feeds based on algorithms. You can filter out certain words and languages, but not much beyond that.
You can only find people by happening to see their toots in your local or federated timeline, which makes it a lot harder to find people to follow. Until you follow people, your home feed is just Japanese cat videos boosted by Eugen.
Mastodon.online is a huge instance since it's the closest thing to a default community Mastodon has, and so the local timeline is filled with a large volume of disconnected musings and incoherent spam, much of which is not in English. This isn't exactly a conducive environment for finding your next favorite account.
Luckily, many instances, including mastodon.online, have a profile directory. There is also a small third party directory that helps with this problem somewhat. Once you find an active user either through the timeline or the directory, you can usually find others through them.
At this point though, I was tired of trying to find engaging content in the vast, dark and lonely sea of mastodon.online. This was compounded by the literally dark default design, which I quickly changed to the still-dark but easier on the eyes "high contrast" option.
Mastodon is not a company
It's a social media app that, like Twitter, allows users to share brief messages in real time — but, unlike Twitter, there isn't one giant system run by a for-profit company.
Instead, Mastodon is a network of privately operated servers that run on shared open-source code.
Mastodon has thousands of "instances" — individual servers — that users join as their home bases. These servers are "federated" into a network so that, once you've picked a server, you can readily follow posts from users based on other servers.
Mastodon isn't trying to clone Twitter
While much of Mastodon looks and feels a lot like Twitter, there are some key differences.
There's no algorithm promoting posts that have drawn heavy engagement from other users. You see a chronological list of everything that users you follow have posted.
Mastodon has no trending topics, and while you can retweet ("boost") other users' messages, you can't "quote tweet."
How to set up a Mastodon account
While Mastodon is quite similar to email, it's not as simple to set up. you have to find a server on your own (I'm on the C.IM server) to set up an account. Here's a simple breakdown of how to get started with an account on Mastodon (from experience as a non-technical person).
Step 1: Join a server
You need to find the address of a server running the Mastodon software (called an Instance) that is accepting new sign-ups to join.
Step 2: Sign up to your chosen Mastodon server
Once you identify an instance you would like to join that's also accepting new members, fill in the form. You can reuse your Twitter ID or any ID you choose. I picked my name because I didn't catch the Twitter train in time the first go-round. Here's the sign up page for the C.IM instance on the web.
Step 3: Set up your profile
Make it easy for people to find you by filling out all available details. Once you've confirmed your account, use the Edit Profile button to add some details about who you are.
Step 4: Start following people and engaging with the community
Start following people and engaging with the community. If you have Mastodon IDs for people you know are active, type that name in the search box to find their account and follow them.
Step 5: Introduce yourself.
Mastodon has very "first day of school" energy as everyone learns their way around the platform.
Give some background about who you are and your interests, then pin the post to the top of your profile. This helps people who find you online figure out if you're an appropriate follow for them.
Step 6: Find your friends.
You can use tools like Debirdify and Fedifinder to look for people who have shared their Mastodon handle on Twitter.
You can also check the hashtag #TwitterMigration and filter using "People you Follow" or look for lists made by people migrating to Mastodon.
Volkswagen Joins Mastodon as Concerns Over Twitter Mount
Volkswagen AG has set up accounts on fast-growing Twitter Inc. alternative Mastodon amid questions over the future of the social network under Elon Musk.
Why is Mastodon a Twitter alternative?
Rochko was an "avid" Twitter user, the Mastodon site says. But he had grown "dissatisfied with Twitter, the company and the platform" over how it was changing, he told Forbes.
That fueled Rochko's development of Mastodon, which launched in 2017. "It made me realize that the method of expressing myself online was too important to be in the hands of a single corporation that could do anything with it that it wanted without any recourse," he told Forbes.
Mastodon has some of Twitter's features, such as following other users and groups, sharing photos, video and audio, using hashtags and boosting posts you like. You can also edit your posts. (Once you are on Mastodon, feel free to follow me by searching for @mikesnider@mstdn.party.)
But Mastodon doesn't operate exactly like Twitter and new arrivals may find it harder to understand. "It hasn't been designed for a massive global audience like Twitter," wrote TechCrunch's Silberling. "That could change in time as more developers join the project in the wake of the Twitter takeover."
And, because Mastodon is a non-profit that is not staffed like a for-profit enterprise such as Facebook, "it doesn't work as well," she said. "In recent days, the service has been sluggish at times if not totally stalled as servers adjusted to the massive influx of new users."
How to Get Started on Mastodon
Interested in trying the social network everyone's flocking to? Here's what you need to know to find your way around and build community.
Find a Mastodon Server
One thing migrating Twitter users find confusing about Mastodon is the need to choose a server. Some say that this requirement needs to go away, and I sympathize—it does complicate things. But this isn't a bug; it's the core idea.
Anyone who wants to can set up Mastodon and configure it to work however they like. These are usually called "instances," but are also sometimes called "servers." The word server has been muddied by Discord, where specific groups are called servers despite everything being hosted by Discord the company. Mastodon isn't like that.
When I talk about a Mastodon server, I'm actually referring to an independently run entity. Someone took the Mastodon software and installed it on a server that they control.
That person, or group of people, can tweak the software to run differently, make moderation decisions, and even shut down accounts. They can even read your DMs, much like Twitter employees can (if you want secure communications, you should check out Signal.)
The best Twitter alternatives
The best alternatives to Twitter include some sites you may have never heard about and one or two you have.
Counter.Social
Counter.Social is Best Twitter alternative overall (and for community)
Diaspora
Best Twitter alternative with a network for those concerned with privacy
Mastodon
Best alternative that's a full social network for Twitter refugees
Tumblr
Best Twitter alternative for social media leaders and influencers
What is the best Twitter alternative?
Counter.Social is my favorite new social network. According to Sensor Tower, a market intelligence analysis company, CounterSocial grew by 2,300 percent to 24,000 installs in the 12 days following Musk's acquisition of Twitter.
What Happened for Twitter
Twitter, Inc. is an American social media company based in San Francisco, California.
The company operates the microblogging and social networking service Twitter. It previously operated the Vine short video app and Periscope livestreaming service.
Twitter was created by Jack Dorsey, Noah Glass, Biz Stone, and Evan Williams in March 2006 and launched in July of that year.
By 2012, more than 100 million users posted 340 million tweets a day, and the service handled an average of 1.6 billion search queries per day.
The company went public in November 2013. By 2019, Twitter had more than 330 million monthly active users.
On April 25, 2022, Twitter agreed to a $44 billion buyout by Elon Musk, CEO of SpaceX and Tesla, one of the biggest deals to turn a company private. On July 8, Musk terminated the deal. Twitter's shares fell, leading company officials to sue Musk in the Chancery Court of Delaware on July 12. On October 4, Musk announced his intention to purchase the company as he had agreed, for $44 billion, or $54.20 a share; the agreement closed on October 27.
Who Owns Mastodon?
The larger Mastodon platform is free and open-source, meaning that the software itself is available for anyone to tinker with as they please – but the core Mastodon platform is itself well-maintained by volunteers. The core fact is that the website is not owned by any one person, but each user can create their own instance which they would own.