User generated content, or UGC for short, is any content that has been created, published and/or submitted by users of a brand. Often, contributors are unpaid fans who promote a brand's Social Media Marketing instead of the brand promoting itself.
What is User Generated Content ?
Whether it's through micro influencers, customer advocates or celebrity endorsers, we all have seen the rise of user-generated content on social media.
UGC can be content of any type, and usually comes in the form of images, videos, social media posts, reviews, or testimonials.
User-Generated Content is defined as any type of content that has been created and put out there by contributors or, using a better term, fans. It can refer to pictures, videos, testimonials, tweets, blog posts, and everything in between and is the act of users promoting a brand rather than the brand itself.
So, UGC sounds like another one of those marketing buzzwords, right? In fact, it isn't a fad at all. It's been burning brightly for a while (well, a while for the fast-paced world of the internet).
Why Does UGC Matter More in 2021?
In this era of disruptive marketing, marketers need to have a hawk-eye observance to stay updated with constantly changing marketing trends. 
Unlike Traditional marketing which is just focused at selling the products produced, UGC unlocks the maximum opportunities for the marketers, proving why UGC matters now.
Emerged as the perfect marketing tactic, UGC influences the purchase decision of a staggering 90% of customers over branded content. 
In terms of online platforms, Social Media Networking Sites are the breeding ground for marketers with around 3.8 billion users to hunt for relevant UGC for their brand marketing purpose. 
Being the symbol of authenticity and trust, UGC has shown its presence on other marketing channels as well, followed by websites, events, email, and so on.
Therefore, if brands don't cater to what their customers are looking for, then they might go to the other brand to get their needs fulfilled. 
Also Read:
How To Obtain and Share Testimonials On Instagram
Why is user generated content so Successful?
Obviously, UGC campaigns have been a constant player in the marketing world because they are so successful.
But why are they so successful? Why are brands turning to their audiences to share their products instead of crafting their own ads?
UGC Puts Customers Front and Center
People Don't Trust Marketers, They Trust Real People
UGC is Authentic
It Creates Community
UGC is Cost Effective
User generated content ROI is High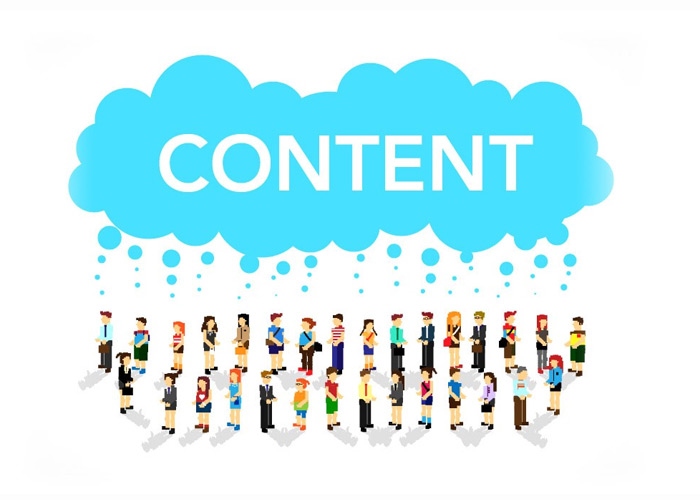 Factors to Define Your Brand's User-Generated Content Strategy
To create an amazing user created content strategy, you should consider investing your time & efforts in a few factors.
Get Inspired By Your Competitors' UGC
Keep your eyes and ears wide open while creating your brand's user generated content strategy. For instance, take inspiration from your competitors' successful UGC campaigns.
Observe how they have promoted their product as well as how they have dealt with audience engagement. 
Determine the Ways to Gather Content generated by users
Be it images & videos on social media, content contests, or directly approaching your customers to promote your brand, it can be done in any suitable way.
This factor can help you out with ways through which you can encourage your customers or fans to generate UGC for your brand. 
Maintain Authenticity of Your User generated Content
The authenticity of your product is the greatest strength of your consumer generated content strategy. Necessarily it's not the case to just showcase content of utmost quality. 
You can also consider the display of lower quality content but with highlighting all the major features of your brand.
Also, make sure that you get the legal right of the content created by your users. It is one of the best practices for incorporating user-generated content in your UGC marketing campaign which not only protects and maintains the copyrights of your users but it will also keep your brand away from legal troubles. 
4 Steps to get More User Generated Content
We want to help you turn your customers into advocates through user-generated content. Follow these 4 steps and get started:
Choose the right Social Networks
It's extremely important to not just know where your audience lives on social, but where your potential advocates could have the most influence. You don't want to jump straight to Instagram because it's easier to share visuals from your customers.
The social network you choose should be based on your goals and target audience.
Being mentioned or having content shared by a brand is often fun and exciting for consumers. Their shares not only help you to get to their audience, but you also expose your audience as well. It's a true win-win when done correctly.
When starting out, try to see what social channels could have the most impact through user-generated content. Focus on the actual benefits that come with shared content.
Right Types of User Generated Content
Choosing the best social network for your campaign is the easy part. But determining what type of user-generated content to post on that specific network is another challenge.
Besides figuring out networks for your audience, it's necessary to learn about what content works with each network. 
Also Read:
When is the Best Time to Post on Instagram in 2021 ?
Set Specific User Generated Content Goals
Just like any other content strategy, your UGC plan has to have specific goals and guidelines to work its best.
According to SEMrush, 86% of businesses have tried user-generated content, but only 27% have a strategy for this content in place. User-generated content sometimes sparks conversations, increases engagement and builds trust. But if used the wrong way, this content will have your followers packing up and leaving.
Tell Your Audience What type of UGC You need
If you're not flat out telling your audience to participate with user-generated content, how else will they know? Make it clear and specific what types of content you're looking for and what aligns best with your brand.
Whether you're asking for images or customers' thoughts, your advocates need the proper guidance. Without a clear goal and ask of your audience, you might confuse users or get a ton of the wrong content.
Try to be as specific as possible with brand rules and regulations toward this type of content. If you want people to send content to you, more than likely they will. But how much of it is usable if you didn't state clearly what you wanted?
Types of User-Generated Content
With an understanding of where UGC fits into your marketing strategy and where it comes from—it's time to look at the types of UGC available. There are three types of content that you want to focus on as you increase brand awareness and sales:
Visual UGC (Photos and Videos)
Testimonials and Comments
Reviews
Also Read:
Easy Steps to Use Instagram Insights for Improving Your Marketing
Analyze & Measure Your User Generated Content Efforts
If you want your UG content strategy to work, you have to measure it. No matter what you choose for goals or how you plan your attack, you need to benchmark.
Bottom Line
Don't miss a great opportunity to share user-generated content because you missed someone using your brand in a hashtag. UGC is tricky, but if you follow the steps above, you can use it to your brand's advantage.
Take this opportunity as a chance to engage more with your audience and build a better community among your followers.