What comes to mind when you see the term "SEO"? Where do you focus all your energy when you're trying to improve SEO ranking of your website?
Most people focus a large proportion of their time on "keywords" and not much else.
However, if you've been working diligently on keyword optimization but are still not getting the results you want, you may need to consider other factors that affect SEO ranking.
Improve Your SEO Ranking
Top rankings are a pinnacle of online business success.
According to a study by Infront Webworks, the first page of Google receives 95 percent of web traffic, with subsequent pages receiving 5 percent or less of total traffic.
Where is your website traffic coming from? If you're relying on people to find you through a Google search, search engine optimization (SEO) needs to be at the top of your priority list.
In this article, we'll look at the various aspects of website usability that impact website ranking. Moreover, we'll talk about how to improve SEO rankings by improving website usability.
Also read :
Increase Your Search Rankings With Powerful Guest Posts
1. Better SEO ranking: Get to know the Google ranking algorithm
While Google does make major update announcements, the exact inner workings of the algorithm are unknown (and a bit mysterious) to the general public. A good majority of information out there is just speculation from industry professionals.
So it makes sense that 40% of marketers cite changing search algorithms as their biggest obstacle to SEO success.
After all, if everyone knew exactly how to rank in the first position without penalties for shortcuts or black hat SEO strategies, Google wouldn't succeed in ranking only the best results. Anyone could hack their way to the top without putting in the work.
The best knowledge we have of Google's algorithm comes in the form of major algorithm updates like:
Mobile-friendly update (April 2015), favoring websites with mobile-friendly versions and setting the stage for future penalties if sites don't comply.
Pigeon (July 2014), working to integrate local search results like Google Maps.
Hummingbird (August 2013), aiming to understand the context and intent behind a user's search instead of just looking at the literal words they typed.
Penguin (April 2012), targeting spammers and sites that buy unnatural links to boost their rankings.
Not to mention Panda, Google EMDs (exact match domain names), and the Private Blog Network (PBN) deindexing updates. Then there's Phantom, which first appeared in May 2013 and is believed to have been updated four times – but has never actually been confirmed by Google.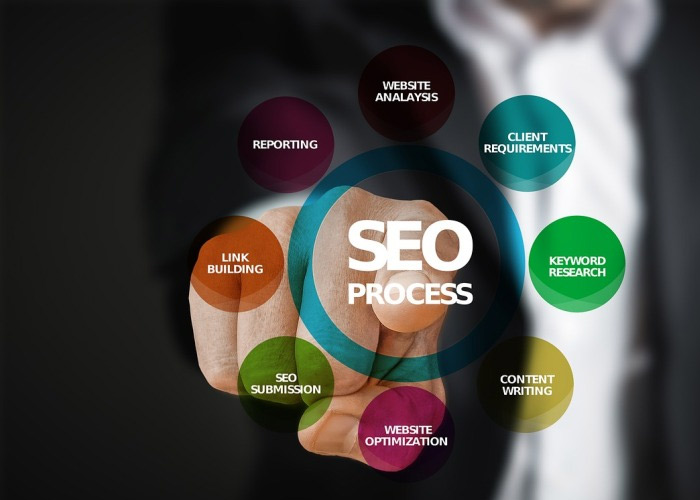 2. Better Ranking: Improve your page loading speed
Your page loading time is important for a few reasons.
First of all, if your load speed is too slow, Google will recognize this, and it will harm your ranking. But a slow website will also impact the way your website visitors engage with your pages.
As a result, those negative interactions will hurt your ranking too.
How slow is too slow?
Research shows 40% of visitors will abandon websites if the page takes longer than 3 seconds to load. What's even more shocking is that 80% of those visitors won't return to that website. This is terrible for your SEO ranking because it ultimately kills traffic to your site.
But on the flip side, if your page loads fast, people will keep coming back. Google's algorithm will recognize your website's popularity and adjust your search ranking accordingly. This makes it extremely important to optimize both your page speed and server response time.
3. Website SEO: Assess your current search ranking
In order to improve your ranking, you'll need to know where you stand now. This is true even for new sites. Thankfully, there are several tools and resources that can help you.
You should check all these things:
keyword
domain age
site speed
site health
4. Best SEO Ranking: Produce high quality content
How often do you update your website? If you haven't touched it since the day you built it, you probably don't have a great SEO ranking right now.
To Increase Website Traffic and increase its popularity, you need to give visitors a reason to keep coming back.
Your content needs to be high quality, recent, and relevant.
Another factor that impacts your SEO ranking is so-called dwell time. This relates to how much time people spend on your website per visit. If your site has fresh, exciting, or newsworthy information, it will keep visitors on your page longer and improve your dwell time.
Websites that provide highly informative content typically have long dwell times. Save your content ideas in one place across all the document apps you use.
5. Image optimization for Better SEO ranking
Besides image file format and sizing, there are other ways to make sure your images are working hard for you on the SEO front.
You can signal relevancy of your content to search engines by using keywords for your image file name, alt tag, title, description and caption.
6. Website SEO: Break up your content with header tags
Headings are another way to help improve the user experience on your website. They break up the content and make it easier to read or skim.
Plus, headers make everything look more appealing, which is always beneficial. If your website is just a wall of text, it's going to discourage people from spending a long time on it. As a result, your SEO ranking will suffer.
7. Outbound links for the best website ranking
To make your content more useful and relevant, you can link out to authority sites for more in-depth information your readers can use.
Linking out to well-respected authority sites will not only increase the relevancy of your content and time readers spend on your site, but it is also believed to send trust signals to Google and improve SEO ranking.
However, more is not necessarily better. Too many outbound links can be distracting and make the content hard to get through.
Also Read:
The Benefits of Sponsored Post : Link Building & SEO
8. Use Different multimedia for better Web traffic
Images, videos, slideshows and audio can help enrich the user experience and allow you to deliver information in a way that is most suited to your ideal site visitors.
They also act as a signal of quality content to search engines… after all, you have put in the work to make your content look good and interactive!
Video marketing has become an increasingly integral element in driving user engagement and conversion. It's found that websites using videos can achieve a 4.8% higher conversion rate, compared to a 2.9% average on websites that don't use videos.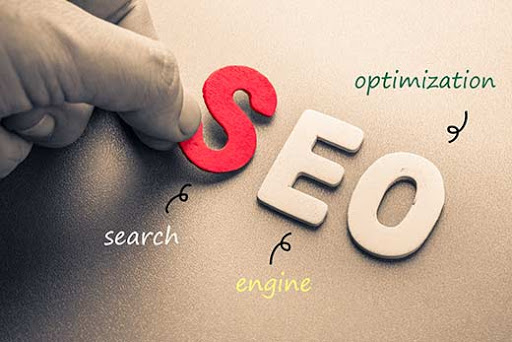 9. Start blogging To reach better web traffic
Blogging is great for your business.
It's an outstanding tool for lead generation and helps you engage with visitors to your website.
But what most people don't realize is blogging also improves SEO rankings.
Here's why.
Producing fresh, updated, and relevant content can drive people to your website and give them a reason to stay on your pages for a while. Well, blogs are the perfect channel for you to accomplish this.
If you can establish a large group of faithful readers, you can get lots of traffic to your site on a daily basis. Plus, you can incorporate other things I talked about so far into your posts as well, such as images and header tags.
Other elements, such as links, increased readability, and keywords, can also be incorporated into these posts.  All of this positively impacts your search engine ranking.
10. Improve Readability to Improve SEO rankings
Even if you have a well-educated audience, they probably don't want to be deciphering a PhD dissertation every time they visit your website and read your content. You don't want them to give up reading your content and click away because it's too difficult to digest.
Making your content easy to read and understand helps make it useful to your readers. Some experts also believe that Google takes readability into account when ranking webpages.
11. SEO Improvement: Fix any broken links
If you're using authority websites for hyperlinks, you shouldn't have to worry about the links breaking.
But it can still happen. Broken links can crush your SEO ranking. Plus, it doesn't look good when a link you provide to your visitors brings them to an invalid website.
How can that help your SEO Ranking?
Well, if a link goes dead on another website, you can notify the webmaster of that page and ask them to replace the dead link with a link to your website instead.
You're doing them a favor by letting them know about a problem with their site, so they might be willing to do you a favor in return.
This will drive more traffic to your website. Outbound links from other websites to your page will help improve your SEO ranking too.
Conclusion
Search engine optimization isn't just a fad that's going to phase out soon. It's something your website needs to concentrate on right now and in the future as well.
If you're just starting to focus on SEO, you're a little bit behind, but it's definitely not too late to implement the strategies I just talked about.
Don't get overwhelmed. Start with a few, and move on to the others. Monitor your results. Checking your traffic and search ranking will help validate your SEO strategy.
Soon enough, you'll be making your way toward the top search results on Google.