A rapidly growing marketing strategy, sitting right in the middle of the advertising ecosystem, is location-based marketing. This specialized marketing technique is a great fit for most types of digital marketing, but not all industries. So, here is what makes for successful location-based marketing—and a few things you need to avoid.
What is Location-based marketing ?
Definition of location-based marketing:
Location-based marketing is the process of using a customer's mobile device location to directly notify or alert them about an offering, promotion or discount related to your business.
The benefits of using location to market usually revolve around proximity, relevance and timing. However, it requires the customer to have opted-in to your communications prior to messages being sent.
This level of opt-in may be initiated in other forms of promotion, or via mobile apps and email.
Abbreviations: LMS, LBM
Mobile location marketing stats
Location-based marketing is expected to enjoy a burst of investment for the foreseeable future – but are brands going to enjoy the benefits?
According to a study from Pinpoint, mobile location marketing is currently used by 83% of media agency professionals and 59% of marketers.
But this field is set to experience a spike in activity in the coming years, with 85% of respondents reporting that they expect their spend to go up in the next three years.
Also Read:
The Ultimate Guide to Video Marketing
What is the Importance of Location-Based Marketing ?
It's hard to underestimate the effectiveness of location-based marketing. Around 83% of marketers say they can run more successful campaigns when they use location data.
They benefit in a number of ways. Not only does this technology help marketers to win business, but it also improves their customer relationships.
That's because marketers who use location-based advertising and marketing strategy have a better understanding of what their customers need and can deliver that to get better customer engagement and more response.
What to avoid in this type of marketing ?
Those who use any targeting approach know that each strategy has its limits, and location-based marketing is no different. These limits can be both in the quality and quantity of data, as well as regulatory and compliance restraints.
Locations that don't scale
The most common challenge to developing a successful location-driven campaign is discovering that the locations won't scale to create a meaningful audience. This challenge can arise from a variety of issues including choosing a single location without abundant foot traffic to analyze, events that do not last long enough to capture the right audience, or smaller markets with limited data to begin with.
Products or services available everywhere
Products that are ubiquitous and can be found in a variety of locations don't benefit from location derived insights. These marketers should use other targeting methods, such as demographics and purchase history, to reach their audience more effectively.
Businesses with sensitive data
Brands of certain locations, such as healthcare offices, can pose another challenge for location-based campaigns given the sensitive nature of the data. Privacy compliance firms have requirements for membership, which stipulate acceptable business practices and how their member companies must handle opt-in permissions.
Also Read:
Top Benefits of Social Media Marketing for Every Business
What are the Key Types of Location-Based Marketing ?
There are several types of location-based marketing you can use to reach your audience.
One of the simplest ways to get started is with IP address marketing. Every computer or device connected to the Internet has an IP (internet protocol) address. IP address marketing lets you use that location information to target your marketing.
Then there's GPS marketing. Practically every modern mobile device uses GPS location technology. This determines location based on distance from a network of global positioning satellites. GPS marketing lets you target promotions based on this location information.
Slightly more complex, geofencing marketing involves setting up a virtual location or radius so that you can market to people with in that area.
Related to that, proximity marketing lets you target advertising and marketing campaigns to people who are within range of a geofence you have previously setup.
Beacon marketing or beacon advertising allows you to use physical devices called beacons within the premises of a business to target marketing to people who are within range of that beacon.
Finally, there's Blueprints location-based marketing. This is one of the most sophisticated forms of geolocation marketing. Blueprints create geographical boundaries around points of interest and locations. When combined with location and behavior data, they allow marketers to fine tune audience targeting for even better results.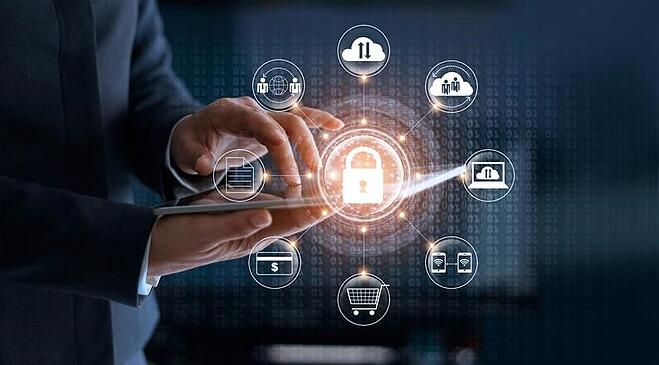 Also Read:
TikTok Marketing : An Ultimate Guide for Beginners in 2021
Mobile Targeting in Location based marketing
Mobile targeting occurs when marketers target consumers with ads on their mobile devices. Because consumers typically want to avoid advertising, marketers aim to make their ads context specific, which can be based on time, device, or location.
How it works
Create segments in your mobile ad platform that define who you want to target and what qualifications to target them by (when they enter a certain area, or are in proximity of your store).
Benefits
This allows marketers to target users directly on their devices for a more personalized connection.
Marketers often see greater returns on ad spend using a more targeted approach.
Examples 
Social media ads that target based on location data can help encourage visits to a store, restaurant, or event nearby.
Location-Based Benefits
Some of the key benefits of location-based marketing include location targeting, data offerings, enhanced targeting and using a cost per visit performance model.
1. Location Targeting
Location targeting can help businesses increase in-store visits because you can use some of the technologies mentioned earlier to target ads to customers when they're within range of a particular business or competitor.
2. Data Offerings
With visitation, audience, and trade area data, marketers can use ad campaign results to get deep insights into their customers' shopping behavior. So, this can help flesh out customer personas for even more relevant and effective marketing later on.
3. Enhanced Targeting
This allows you to personalize ads more. Moreover, making conversion more likely and improving return on ad spend.
4. Cost Per Visit Performance Model
What if you only paid for results? Using location-based advertising gives marketers new performance models, such as cost per visit (CPV) advertising. That means you only pay when customers make an in-store visit. Again, that improves your return on ad spend.
Location-Based Marketing Examples
Location Marketing Example #1: Coach
Coach had a goal of driving 20,000 in-store visits. The company drove 76% of those visits through location targeting, with 5% of visits coming from people who saw ads while in the vicinity. Coach also used audience targeting to reach past visitors and those whose behavior suggested they might become customers, driving the rest of the visits. And the company used the CPV model to pay only for verified visits. In the end, the campaign drove 31,000 visits, and engineered a 16% increase in engagement. Learn more about location-based marketing by Coach.
Location Marketing Example #2: Toyota
Toyota combined the CPV model with audience and location targeting, in a bid to increase visits to certain dealerships by visitors likely to buy. Within a month, the campaign resulted in 1,200 visits to the specified dealerships in the Tri-state area, plus visits to other dealerships as well. Learn more about Toyota's geolocation marketing.
Location Marketing Example #3: No Kid Hungry
No Kid Hungry runs a year-round campaign to end childhood hunger, raising funds through participating restaurants. The restaurants targeted ads to those in the vicinity, encouraging them to dine and donate. The use of location and audience targeting resulted in 129,000 visits and $1 million raised. Learn more about location marketing and No Kid Hungry.
Bottom line
In short, location-based marketing has great potential to make your marketing even more effective, among the growing demographic of mobile device users.
Finally, you can ask us any question or share your own experiences bellow.