If you stop to think about it, affiliate marketing is in some ways like starting a business. You have the distinct advantage of not holding inventory and typically don't need to hire employees, but you're still setting up an online operation. And no matter what approach you take in your digital marketing, whether blogging or running ads, there are certain steps you'll need to take to help you find out how to become an affiliate marketer. That means you need to take strides to ensure you prepare yourself for what lies ahead.
How to become a successful Affiliate Marketer
Successful affiliate marketing experts can make an income of more than five figures per month. When affiliates reach this elite level, they're often referred to as "super affiliates." However, only 1 to 5 percent of marketers achieve this status.
So how does one become a super affiliate? Anyone can do it, but it will not come without some hard work and a hefty time commitment. A typical super affiliate also possesses persistence, patience, and a thirst for knowledge. These three traits, combined the strategies and tactics below, can help someone become a successful super affiliate.
Also Read:
7 Marketing Strategies to Improve Your Business Growth
Advantages and Disadvantages of Affiliate Marketing
The advertising company sets the terms of an affiliate marketing program. Early on, companies largely paid the cost per click (traffic) or cost per mile (impressions) on banner advertisements. A technology evolved, the focus turned to commissions on actual sales or qualified leads. The early affiliate marketing programs were vulnerable to fraud because clicks could be generated by software, as could impressions.
Now, most affiliate programs have strict terms and conditions on how to generate leads. There are also certain banned methods, such as installing adware or spyware that redirect all search queries for a product to an affiliate's page. Some affiliate marketing programs go as far as to lay out how a product or service is to be discussed in the content before an affiliate link can be validated.
So an effective affiliate marketing program requires some forethought. The terms and conditions must be tight, especially if the contract agreement pays for traffic rather than sales. The potential for fraud in affiliate marketing is possible.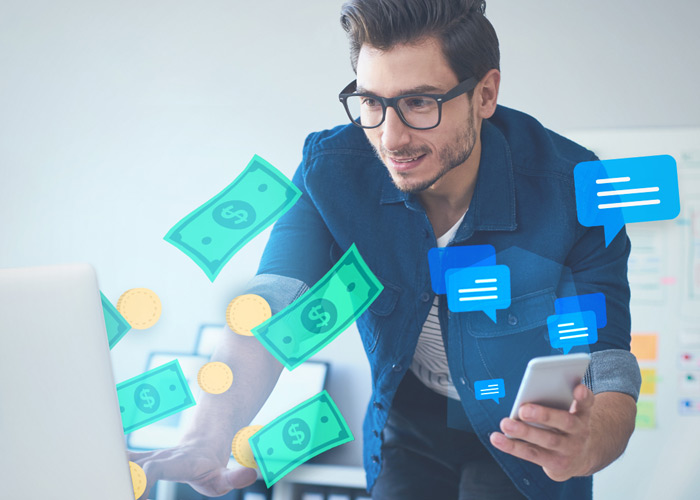 Unscrupulous affiliates can squat on domain names with misspellings and get a commission for the redirect. They can populate online registration forms with fake or stolen information, and they can purchase AdWords on search terms the company already ranks high on, and so on. Even if the terms and conditions are clear, an affiliate marketing program requires that someone monitor affiliates and enforce rules.
In exchange, however, a company can access motivated, creative people to help sell their product or services to the world.
Also Read:
Top Benefits of Social Media Marketing for Every Business
Strategies for Becoming a Successful Affiliate Marketer
1. Find a Unique Niche for your marketing
The mistake that many affiliate marketing hopefuls have in common is that they try to offer everything under the sun rather than focusing on a specific niche market. Some profitable affiliate marketing niches include health and fitness, wealth and money, and romance. Do not scatter your efforts. Focus on your niche, promote it, and sell it well.
Start by asking questions like:
What topics am I passionate about?
Do people search for my chosen niche?
Will demand for my niche stay consistent?
Is there a lot of competition for my niche?
Are there affiliate programs that work within my chosen niche?
2.
Love your job in affiliate marketing
In affiliate marketing, it's essential to love what you are doing.
Otherwise, you won't be able to come up with new ideas and marketing angles, which are essential to success as an affiliate marketer.
3.
Take Baby Steps as an affiliate marketer
You cannot expect money to fall in through the roof within a few days of starting affiliate marketing.
It's a science:
You will have to understand the psychology of your customers, understand their behaviors and practice a lot.
So it may take anything from a few weeks, to months, depending on how quickly you pick up things and learn.
4.
Search Engine Marketing
Once you've built your affiliate storehouse, you'll need to promote it. Many affiliates use pay-per-click engines such as Google Ads or Overture, but that can quickly get expensive. It's usually more effective to learn how to help people find you organically or hire a search engine marketing company or SEO expert to boost your search engine optimization. It will save you from spending all of your profits on pay-per-click engines.
Also Read:
SEO Problems: Try SEO training to solve common technical issues
5.
Build Your Platform for affiliate marketing
From here on out, you'll get to start creating the platform that helps you succeed as you learn how to become an affiliate marketer.
Two most popular ways that affiliate marketers work include:
Making websites like blogs or marketplaces.
Running paid ads.
While these are only a couple of options, they're the place that most affiliate marketers go. So, we'll break down how to set up each.
First up, let's build a website.
While there's some discussion over whether or not affiliates need a website at all, there are so many benefits that it's almost pointless not to make one when you're trying to get the knack of how to become an affiliate marketer.
It doesn't matter if you're working with low or high commission affiliate programs, websites can help you be successful.
Plus, if you want to look for affiliate marketing jobs in the future, having your own affiliate site is a perfect resume builder.
So when you search for ways to build a website, you're going to get a lot of competing opinions about which option is the best. Should you go with a free option like Wix or WordPress.com, or is it better to build your own by using a hosting service and going with WordPress.org?
The ultimate choice is up to you, but by far the better option for growth is a hosted WordPress.org site. You've got more flexibility, and you stand a better chance of being found via a search engine.
6. L
earn affiliate marketing from Others
This is another important step.
Learn from people who know their stuff, stalk your seniors, see what they write about, where they write, how they do things.
You can either pay your senior affiliates to teach you skills, or join affiliate marketing related forums, Facebook groups, Skype groups, etc.
The best bet would be to hire someone to teach you. By doing this, you will be able to get their proper attention.
Many affiliate networks hire coaches to train their affiliates and all the expenses are borne by the networks at no cost to affiliates.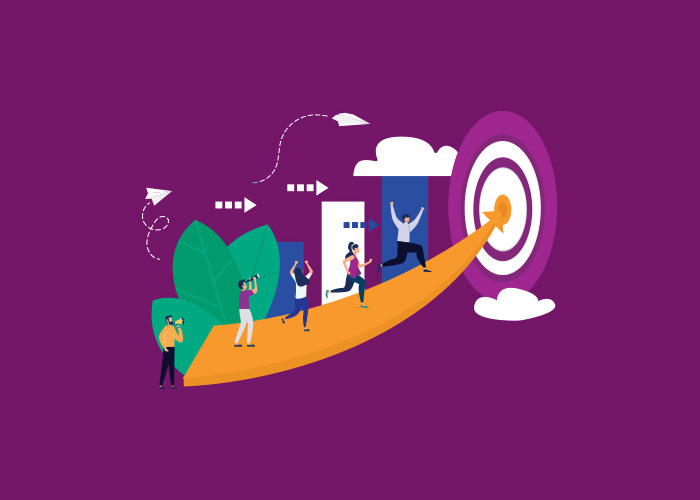 Also Read:
What Small Businesses Need to Know; Businesses Digital Marketing Strategies
7.
Know Your Audience as an affiliate marketer
See your website as a resource for consumers. By taking the time to learn about the products or services that you're offering, as well as your target audience, you can create content for your website that builds your credibility. That credibility builds trust.
If your  audience does not have trust in you then it's more likely that they will not purchase from your storehouse.
8.
Learn About the Product You're marketing
Never promote a product you have no idea about.
Always do research, see what the product is about, what are its advantages and disadvantages, and so on.
Also, it is important to know why this particular product is better than its competition. Learn about the market.
9.
Don't Give Up in affiliate marketing plans
Many people who try affiliate marketing give up way too soon if they don't see immediate success. Set realistic expectations at the beginning and carefully monitor your statistics to see what is working and what is not. Make changes when necessary, and you'll likely start getting more payments. Remember that becoming a successful affiliate marketer will not happen overnight.