Get ready for the latest installment of the iconic fighting game series! Mortal Kombat 12, also known as Mortal Kombat 1, is set to release soon. We've compiled all the crucial information you need to know about the game's characters, pre-order bonuses, release date, and more.
Mortal Kombat 12: A Return to Its Roots
NetherRealm Studios has decided to take Mortal Kombat back to its origins with Mortal Kombat 12, also known as Mortal Kombat 1. The game will feature classic 2D fighting mechanics, reminiscent of the original Mortal Kombat games, and a revamped visual style.
Key Characters: Johnny Cage and Raiden Confirmed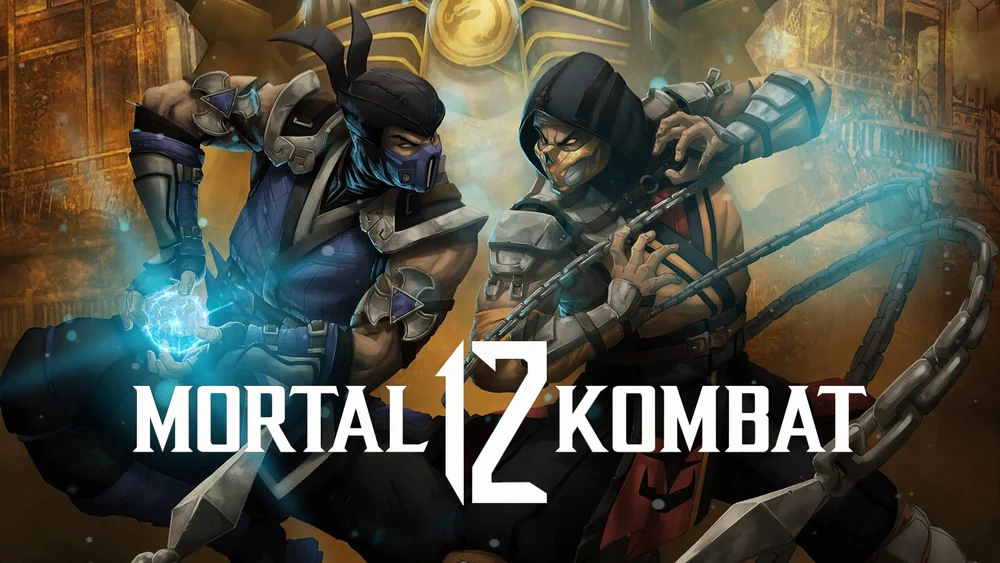 Two fan favorites, Johnny Cage and Raiden, have been confirmed to appear in Mortal Kombat 12. Both characters will have updated looks and movesets, staying true to their roots while adding a modern touch.
Kombat Pack: Jean-Claude Van Damme Skin for Johnny Cage
The Kombat Pack for Mortal Kombat 12 will include a variety of new content, such as character skins and other in-game bonuses. One notable addition is the Jean-Claude Van Damme skin for Johnny Cage, paying homage to the actor who inspired Cage's character design.
Kameo Fighter System: A New Gameplay Feature
Mortal Kombat 12 will introduce the Kameo Fighter System, allowing players to temporarily transform into another fighter and utilize their moveset. This feature adds a new layer of strategy to matches, as players can adapt their playstyle on the fly.
Pre-Order Bonuses and Kollector's Edition
Players who pre-order Mortal Kombat 12 will receive access to the game four days ahead of its official release. Additionally, the Kollector's Edition will come with exclusive in-game content, a steelbook case, and a collectible figurine.
Mortal Kombat 12 Release Date
Mortal Kombat 12 is set to launch in just four months, making it one of the most highly anticipated video game releases of the year. Keep an eye out for the official trailer and more updates as the release date approaches.
Get ready to enter the arena and test your might in Mortal Kombat 12! With its return to classic gameplay mechanics, iconic characters, and exciting new features, this installment promises to be a thrilling experience for both newcomers and longtime fans of the series.
Mortal Kombat 1 Brings Back Fan Favorite Fighters in Remaster
Modernized Remaster of Classic Fighter Includes Famous Faces from Mortal Kombat History
When Mortal Kombat first launched in 1992, it revolutionized the fighting game genre with its gritty, graphic violence and iconic cast of warriors. Now, Mortal Kombat 1 is being reimagined for a new generation of fans with modernized graphics, mechanics and fresh surprises.
Revisiting the Classics
Mortal Kombat 1 reintroduces famous fighters like Liu Kang, Johnny Cage and Raiden with revamped designs and animations. Fan favorites like Scorpion and Sub-Zero also return with updated moves and fatalities that pay homage to the originals. The beloved characters have been overhauled to match modern expectations while retaining the core elements that made them so memorable.
Nostalgic Stage Fatalities
Stage Fatalities, a signature feature of the original Mortal Kombat, make their return in the remaster. Fighters can use the environment to inflict gruesome deaths on opponents, triggering memories for fans who played the 1992 original. The stages themselves have been visually enhanced but remain faithful to their iconic designs from the first game.
Klassic Kostumes and Kameos
Mortal Kombat 1 features many unlockable nods to fans, including "Klassic" costumes for fighters that mirror their original 1992 designs. The game also includes guest fighters from other parts of the Mortal Kombat universe as playable characters or "Kameos." Van Damme even lends his likeness to a Van Damme-themed skin for Johnny Cage.
Also read :
What fighters are confirmed for Mortal Kombat 1?
Johnny Cage and Raiden have been confirmed as playable characters in Mortal Kombat 1. Other iconic fighters like Liu Kang, Scorpion and Sub-Zero are also expected to return.
Is there a Kollector's Edition?
Yes, Mortal Kombat 1 will have a Kollector's Edition that includes bonus cosmetic items, a strategy guide, and early access to the game.
Are there any DLC fighters?
The Kombat Pack for Mortal Kombat 1 includes a skin for Johnny Cage modeled after Jean-Claude Van Damme. Other guest fighters may appear as downloadable content after launch.
What are the stage Fatalities?
Stage Fatalities return in Mortal Kombat 1, allowing fighters to perform gruesome fatal attacks using environmental hazards. The specific Stage Fatalities have not yet been revealed.
Are klassic costumes available?
Yes! Mortal Kombat 1 will feature "Klassic" costumes for fighters that resemble their original 1992 designs. These costumes can be unlocked as the player progresses.
When is the release date?
An official release date for Mortal Kombat 1 has not yet been announced. The game is expected to launch sometime in 2021.
What platforms will it be on?
Mortal Kombat 1 will be available on major platforms including Xbox Series X, PlayStation 5, Nintendo Switch, PC and current gen consoles.
Is the story a reboot or revival?
Mortal Kombat 1 acts as a remaster rather than a reboot, modernizing and updating the gameplay of the original 1992 fighting game while staying faithful to its story and characters.
Will there be microtransactions?
While microtransactions have not been officially confirmed, they are common in modern fighting games and may be included in Mortal Kombat 1 to purchase additional costumes or items.
What new gameplay mechanics are featured?
Details about new gameplay mechanics in Mortal Kombat 1 have not been revealed. Improvements to the fighting system, stage interactions and combat animations are likely.