Cory Barlog is an American video game designer, director, and writer who is the current creative director of video game development at Santa Monica Studio. He is best known for his work on the God of War series, one of the most critically acclaimed and commercially successful franchises in the history of gaming. In this article, we will explore his life, career, and achievements in the video game industry.
Also read: All God of war games ranked
Early life and education
Barlog was born in Sacramento, California, on September 2, 1975, the son of fantasy novelist J. M. Barlog. He grew up with a passion for storytelling and video games, and was influenced by movies like Star Wars, Indiana Jones, and The Goonies. He attended the Academy of Art University in San Francisco, where he studied animation and film.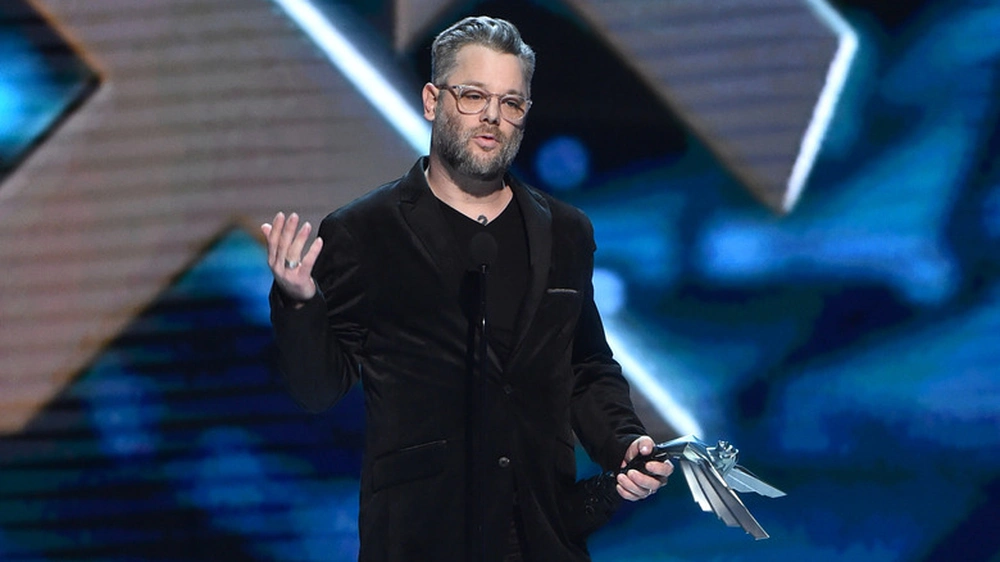 Career beginnings
In his early career, Barlog worked as a lead animator at Paradox Development on Backyard Wrestling: Don't Try This at Home and X-Men: Next Dimension. He joined Santa Monica Studio in 2003 as a lead animator for God of War (2005), a hack-and-slash action-adventure game based on Greek mythology. The game was a huge success, winning multiple awards and selling over 4.6 million copies worldwide.
Barlog then became the game director and story writer for God of War II (2007), a sequel that continued the story of Kratos, a Spartan warrior who seeks revenge against the gods. The game was even more acclaimed than its predecessor, receiving universal praise for its gameplay, graphics, story, and music. It also sold over 4.2 million copies worldwide and won a BAFTA for its writing work.
Barlog also served as the initial game director and story layout for God of War III (2010), the final installment of the original trilogy that concluded Kratos' quest for vengeance. He left the project after eight months of development to pursue other opportunities. He also helped in writing God of War: Chains of Olympus (2008) and God of War: Ghost of Sparta (2010), two spin-off games for the PlayStation Portable that explored Kratos' past.
Other projects
After leaving Santa Monica Studio in 2007, Barlog worked as a keynote speaker at ECAROcon 2008, a conference for aspiring game developers. He then joined LucasArts as a creative director, where he worked on several projects that were never released, including a tie-in video game for the 2015 film Mad Max: Fury Road. He was reported to be in Sweden to develop the title with Avalanche Studios, best known for Just Cause, but he left the company early in its development.
In March 2012, Barlog joined Crystal Dynamics as a cinematics director for the rebooted Tomb Raider game (2013), which featured a younger and more vulnerable Lara Croft. He also directed an unannounced game for the studio, but he left in April 2013.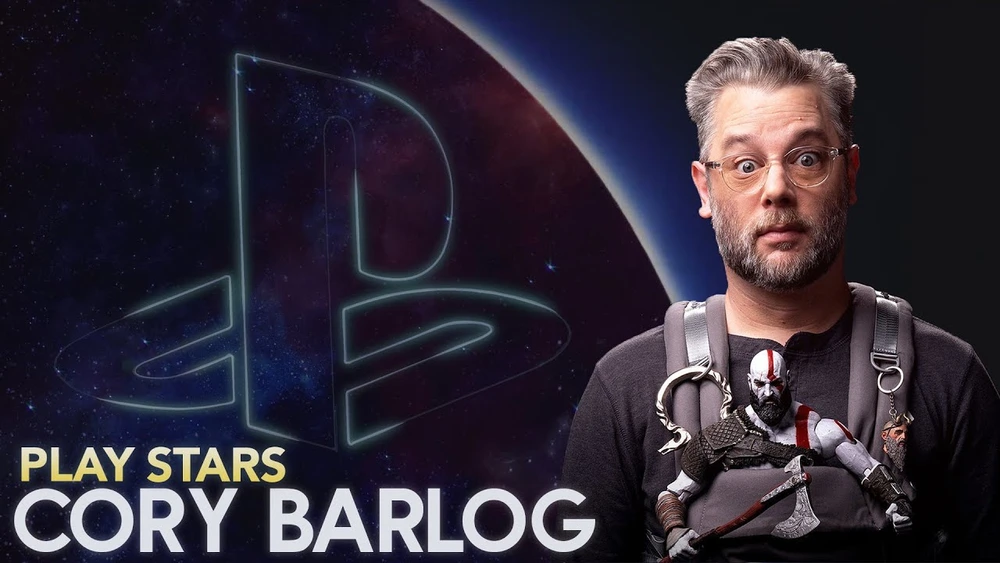 Return to Santa Monica Studio
In August 2013, Barlog announced that he would return to Santa Monica Studio as a creative director. He took charge of the development of God of War (2018), a soft reboot of the series that shifted the setting from Greek to Norse mythology and introduced a new gameplay mechanic: Kratos' son Atreus, who accompanies him throughout the game. The game also featured a more mature and emotional story that explored themes of fatherhood, redemption, and legacy.
God of War (2018) was a massive success, receiving universal acclaim from critics and players alike. It won numerous awards, including Game of the Year at The Game Awards 2018 and the BAFTA Games Award for Best Game in 2019. It also sold over 10 million copies worldwide as of May 2019. Barlog himself won the Game Award for Best Game Direction and was praised for his vision and leadership.
Barlog also wrote the foreword to the novelization of the game, which was written by his father J. M. Barlog. He also produced the sequel God of War Ragnarök (2022), which will continue the story of Kratos and Atreus in their journey through the nine realms of Norse mythology.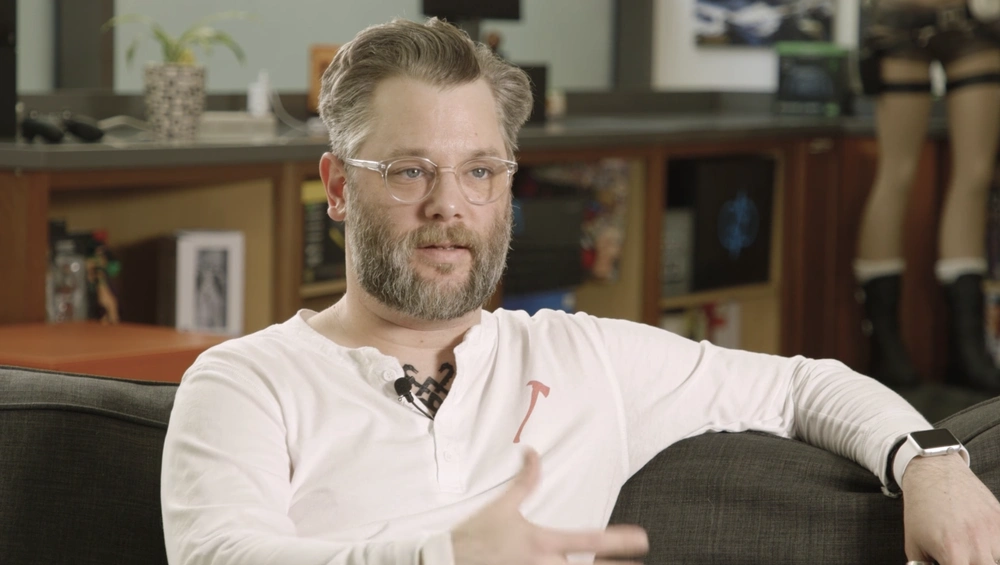 Personal life
Barlog is married and has a son named Helo, who was born in 2015. He named his son after Helios, the Greek god of the sun, who was killed by Kratos in God of War III. He also used his son's heartbeat as part of the sound design for God of War (2018).
Barlog is an avid fan of Star Wars and has expressed his admiration for George Lucas and his storytelling skills. He revealed that he was involved in a canceled Star Wars TV series called Star Wars Underworld, which would have featured a tragic love story as the origin of Emperor Palpatine. He said he cried reading the script and wished it could have been made.
Barlog is also active on social media, where he often interacts with his fans and shares his insights on game development and the industry. He has over 300,000 followers on Twitter and over 100,000 subscribers on YouTube.
Conclusion
Cory Barlog is one of the most influential and respected figures in the video game industry. He has created some of the most memorable and impactful games of all time, especially the God of War series, which has redefined the action-adventure genre. He is also a passionate storyteller and a visionary leader, who inspires millions of gamers and developers around the world.
---
What are some of the other projects that Cory Barlog has worked on besides God of War?
Cory Barlog has worked on several other projects, such as Backyard Wrestling: Don't Try This at Home, X-Men: Next Dimension, Tomb Raider (2013), and a canceled Star Wars TV series called Star Wars Underworld. He also wrote the foreword to the novelization of God of War (2018), which was written by his father J. M. Barlog.