Poeltl Game Unlimited : NBA Player Guessing Game Like Wordle
Play Poeltl Game Online : Jakob Poeltl NBA player
What is Poeltl Game?
Poeltl NBA Game is based on Popular Online game Worlde.
NBA Wordle is called "Poeltl", named after Spurs center Jakob Poeltl.
A player has eight guesses to predict the correct player. Green in any column such as position, conference, age, etc. means it is correct, and yellow means the player is close but not quite there.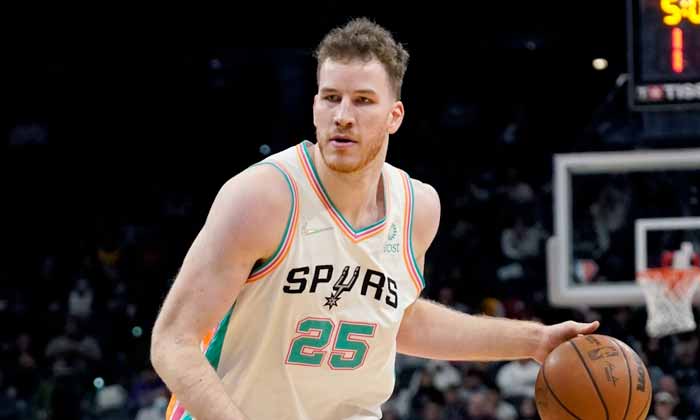 How to Play Poeltl Wordle?
you Should Guess the mystery NBA player in Poeltl
You get eight guesses, try any current NBA player!
Green in any column indicates a match!
Yellow in the team column indicates the mystery player at one point played for this team, but does not currently
Yellow in the position column indicates a partial match to the mystery player's position
Yellow in any other column indicates this attribute is within 2 (inches, years, numbers) of the mystery player
If you get stuck, try enabling silhouette mode!
A new mystery player every day!
Who is Jakob Poeltl
Jakob Pöltl is an Austrian professional basketball player for the San Antonio Spurs of the National Basketball Association (NBA).
He played college basketball for the Utah Utes.
In his sophomore year for the Utes, Pöltl was a consensus second-team All-American, and won the Kareem Abdul-Jabbar Award and Pete Newell Big Man Award as the top collegiate center and low-post player, respectively. After the season, he declared for the 2016 NBA draft, where the Toronto Raptors selected him in the first round with the ninth overall pick. He was traded to the Spurs in July 2018.
Play Popular Online Games Like Poeltl and Wordle