Summer Walker is an American R&B singer who was born on April 11, 1996. She signed to Love Renaissance and Interscope Records in 2017 and gained widespread recognition after releasing her mixtape Last Day of Summer in 2018. The mixtape featured the hit single "Girls Need Love", which reached the top 40 on the US Billboard Hot 100 chart following a remix featuring Drake.
In 2019, Walker released her debut studio album Over It, which was met with universal acclaim from music critics. The album debuted at number two on the Billboard 200 chart, breaking the record for the biggest streaming debut-week ever for a female R&B artist. Over It was also certified platinum by the Recording Industry Association of America (RIAA). The album spawned the US top 20 single "Playing Games".
On November 5, 2021, Walker released her sophomore studio album Still Over It, which debuted at number one on the Billboard 200. The album broke her previous record for largest streaming debut-week for a female R&B artist and also broke the record for most album streams in a single day by a female artist on Apple Music. Walker tied with Taylor Swift as the only two female artists that have held 18 songs concurrently on the Billboard Hot 100.
Walker has won a Billboard Music Award, two Soul Train Music Awards, and has been nominated for a Grammy Award.
Summer Walker's Background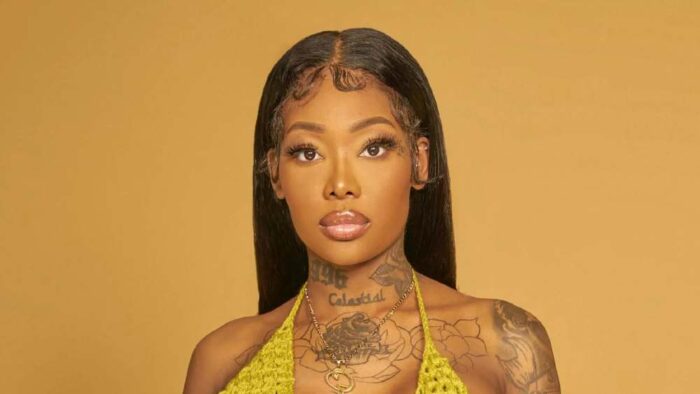 Summer Walker was born in Atlanta, Georgia. Prior to her music career, she had a small cleaning business from 2016 to 2018. She also worked as an exotic dancer in Atlanta before teaching herself how to play the guitar by watching tutorials on YouTube. After learning to play the guitar, she began performing covers and posting videos of herself on the platform.
Summer Walker's career
Summer Walker is an American singer-songwriter who was discovered by a studio manager and signed with Love Renaissance and Interscope Records in 2017. She released her debut commercial mixtape, Last Day of Summer, in 2018, which featured the hit single "Girls Need Love." She went on tour with 6lack that same year and was named Apple Music's Up Next artist. In 2019, she released her debut studio album, Over It, which debuted at number two on the US Billboard 200 and topped the R&B Albums chart for 14 nonconsecutive weeks. She collaborated with 21 Savage and Justin Bieber and released an EP titled Life on Earth in 2020. In 2021, she released her second album, Still Over It, which had a record-breaking debut on the US albums chart. She has also worked as a stripper and has numerous tattoos. Walker has a daughter with her ex-boyfriend and gave birth to twins in December 2022 with her then-boyfriend, rapper Larry A.K.A. Lvrd Pharaoh. She was featured on Ciara's single "Better Thangs" in September 2022.
Summer Walker's inspiration
Summer Walker has mentioned that she draws inspiration from a variety of artists, including Amy Winehouse, Jimi Hendrix, and Erykah Badu. She has also noted Mary J. Blige as an inspiration for the vulnerability and authenticity she displays in her own music. According to Walker, Blige and other R&B artists from the past had "real pain and real stories" that made their music so good. Additionally, she has cited Lauryn Hill and D'Angelo as inspirations for her to experiment and explore new sounds within the R&B and neo-soul genres. Walker's music has been described as a mix of R&B, neo-soul, and contemporary R&B, with themes of love, heartbreak, and self-reflection. Her unique vocal style and introspective lyrics have earned her critical acclaim and a dedicated fanbase.
Summer Walker's top songs
A list of Summer Walker's top songs, including "Girls Need Love," "Playing Games," and "Come Thru" featuring Usher. Some of her collaborations includes :
"No Lames" with Kash Doll and
"Yummy" with Justin Bieber
Walker's hits and highlights her unique voice and honest lyrics about love and relationships.
Lil Meech and Summer Walker Confirm Their Relationship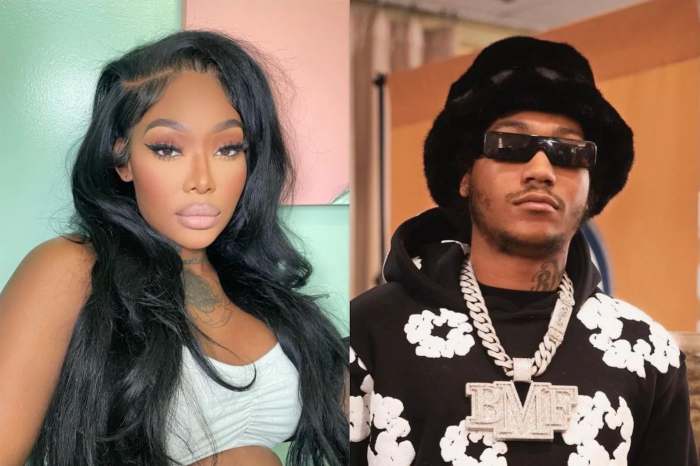 Rumors began circulating on Wednesday that Lil Meech and Summer Walker were seeing each other romantically after she was spotted wearing a pink balaclava mask at an event with the actor. Although neither of them have commented on the rumors, a woman shared a photo on her social media story on Thursday of the actor sleeping in her bed.
Who is Summer Walker's ex-boyfriend London on da Track?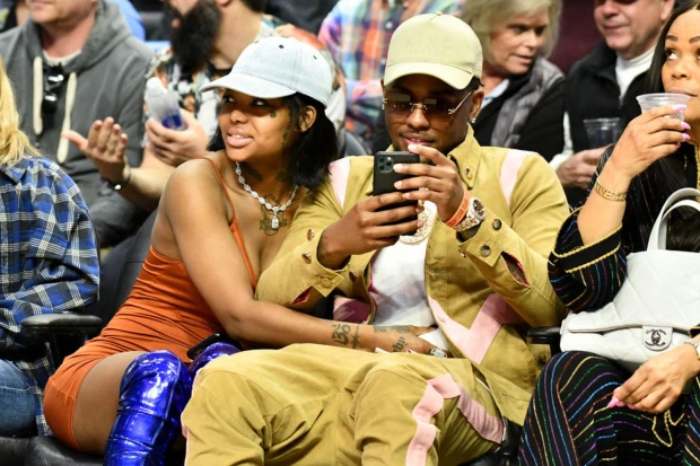 London on da Track is a record producer and songwriter who has worked with a variety of popular artists, including Lil Wayne, Drake, and 21 Savage. He is also known for his romantic relationship with R&B singer Summer Walker, which ended in 2020. During their relationship, London on da Track worked on several of Walker's hit songs, including "Girls Need Love" and "Playing Games. Summer Walker and London on da Track were in a relationship and had a child together before they broke up.
Also Read: Exploring NLE Choppa's Musical Evolution
Summer Walker and Larry Watson
Larry Watson, also known as LVRD Pharoh, is an American rapper and singer. Larry has released several albums since entering the music industry, and some of his popular singles and music albums include "Like You," "2 Phones," "Starvin Marvin," "Still Over It," "Nice and Quiet," and "Workin' My Move.
Larry gained fame when he started dating famous singer Summer Walker after her separation from her baby daddy, London. The couple confirmed their relationship in June 2022 and have their first child together.
Why did Summer Walker cry on stage?
Summer Walker Gets Emotional During Performance In London
Summer Walker broke down in tears during her Wireless Festival performance in London. She was overwhelmed by all the love she was receiving, blaming her reaction on her pregnancy hormones.