Are video games and online casinos more similar than we might think? While they may seem like two very different forms of entertainment, there are actually many parallels between the two industries. From their focus on immersive visuals and audio to their use of free incentives to attract new players, video games and online casinos overlap in many ways. In fact, according to a study on youth gambling conducted in 2020, approximately 40% of youths play video games that contain gambling components. Let's explore some of the elements that unite these two popular forms of entertainment.
Multiplayer Feature
The idea of more than one player participating in a game at any given time has gained ground in both video games and online casino games. A great multiplayer game, whether it's a console game or casino game, provides players with opportunities to work together and win big, adding that social element to the experience. Furthermore, when properly executed, the multiplayer feature strikes a balance between being challenging and rewarding. Of course, playing in single-player mode is also an option, but the multiplayer feature is often engaging enough to keep players coming back for more.
Rewards That Keep On Giving

Players do not play games solely for the enjoyment factor. Certainly, the potential rewards and loyalty points they can earn add another level of excitement to the game, whether that's a video game or a casino game. In casinos, players can earn various bonuses such as free spins or money prizes, and even win life-changing jackpots. Although online gambling is by definition an activity that requires no skill to influence the result, many people get around this risk by playing with no deposit bonuses. These allow gambling without needing to deposit any real money. Similarly, in video games, players are offered rewards and points for reaching certain milestones or achieving specific goals. So, whether it is winning big in a casino or unlocking new achievements in a video game, the rewards and points earned make the gaming experience all the more exciting.
Recurring Themes
Themes are common to both video games and online casino games and they can make or break a game's appeal. If you're observant enough, you may notice that many video and casino games share a common theme. The theme of a mission is a popular one, attracting many players who enjoy having a target to reach while playing. Adventure themes are also popular among players who enjoy exploring new environments while playing. In video games, developers also provide players with an opportunity to spin the reels and immerse themselves in new themes, adding that bit more excitement to the game.
Eye-Catching Visuals
Both video games and online casinos place a high value on engaging visual elements to enhance the player experience. Recently, there's been a growing trend towards incorporating darker color schemes into these games, to create a more intense and dramatic atmosphere.
In addition to their visual elements, both industries have also recognized the importance of adding audio elements to make the experience even more immersive for players. Therefore, players are drawn into the game world even further through a combination of high-quality graphics and the right choice of music and sound effects, which makes the experience even more compelling.
Free Games
To entice new players, game developers in both industries have implemented free gaming incentives. Casinos often offer large bonuses and discounts to new players as they begin their gambling journey, while video game providers offer free trial periods before requesting a subscription fee. These incentives have proven to be effective in attracting more players to both industries. Don't we all enjoy the opportunity to try a game or casino before having to make a financial commitment? This is why such free incentives have become a popular marketing strategy for both video games and casinos. In fact, they're an effective way of increasing sign-ups and adding to the level of player engagement.
What Other Parallels Are There Between Video Games And Online Casino Games?
They're both engaging…and addictive!
While you're playing either of the two games, time seems to run at a different pace altogether.
The diversification in both industries is so wide that you'll definitely find a title, genre, or theme that appeals to you
Although luck does play a part in both games, the right strategy can also be helpful in both games
Randomness is a common thread that unites the two types of games. Without it, fairness cannot be guaranteed.
Author's Bio: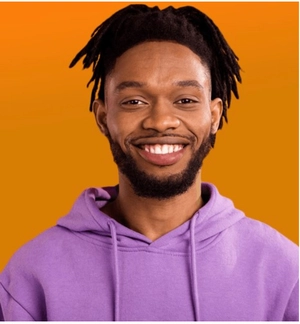 Aside from being an Editor-in-Chief for a leading affiliate site, Mervyn Davids is also an avid gamer. He's the type of guy who has an all-decked out games room, with different consoles and every peripheral imaginable. In his free time, when he's not gaming, he's out socializing with friends or giving back to the community by doing some voluntary work at local animal shelters.