From its inception in 1994, the UK National Lottery involved hopeful customers buying a physical lottery ticket from a store or supermarket and keeping tight hold of it until the next draw. Although the lottery went online in 2006, a lot of customers still choose to buy old school paper tickets each week – but for how much longer? In this article, we're looking at the humble paper lottery ticket and whether it has a place in the future.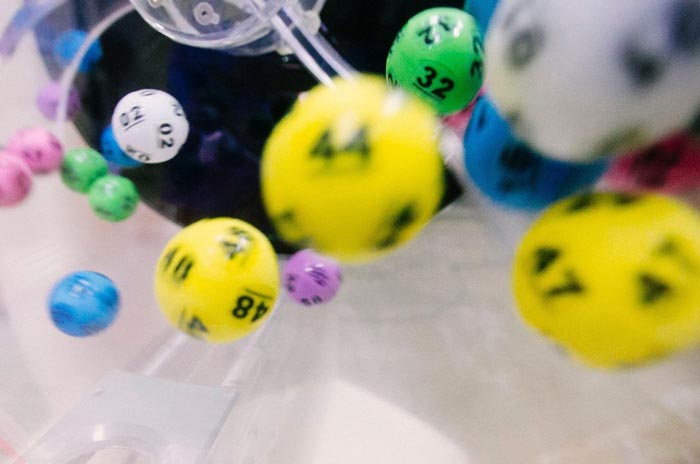 What's the deal with paper tickets?
In an increasingly digital world, many folk still enjoy buying a ticket that they can actually hold but others say that there are some really good reasons for doing away with the traditional ticket and we'll take a look at some of these in this section:
Going green
UK lottery tickets are made of a type of acrylic known as Polymethyl methacrylate (PMMA) which, although recyclable, will often instead be simply thrown into the bin and may therefore cause harm to the environment. Even if recycled, energy is required in order to produce lottery tickets, making them a much less green option than buying tickets online.
Missing out
Every year, a huge number of people misplace their lottery tickets, throw them away by accident or simply forget about them. With all the stuff that we carry around with us on a daily basis, it's hardly surprising that a small piece of laminated paper can be misplaced really easily. While this isn't a significant problem for most, in some cases, it can mean missing out on a big win. This was the case for Watford couple Martyn and Kay Tott who lost out on a £3 million win in 2001. The Tott's played the same numbers every week and realised that their numbers had come up after checking the draw that fateful week, however, their elation was short lived as they soon discovered that the ticket was nowhere to be found. Despite computer records from their local Londis store confirming their purchase – and support from some high profile names including Sir Richard Branson and Tony Blair – Camelot refused to cough up the cash without a ticket. Sadly, disappointment turned to divorce for the Totts who separated shortly afterwards.
As well as being convenient (and meaning you don't have to dash out to the shops when you realise that you've forgotten to buy your ticket), buying your lottery ticket online means that your entry is safe, secure and recorded. Not only that but, you don't even have to check the results as the lottery folk will email you should you score a win.
Fighting fraud
Wherever there's cash to be had, opportunists are usually not too far away and national lotteries are no exception. Countless people over the years have tried to cheat a win by creating fake lottery tickets and, with today's technology, the results can be incredibly realistic. In 2009, convicted rapist, Edward Tutnam, along with his friend, Clive Knibbs, walked away with £2.5 million after cashing in a fake lottery ticket which had been created by Knibbs. After the fraud was discovered, Knibbs sadly took his own life, and, despite being ordered to repay his 'winnings' – and being granted an extension to do so – Tutnam failed to repay any of his illegally gotten gains. This left the National Lottery, and the charities that it supports, out of pocket.
Although, with today's technology, it may be possible to commit digital lottery fraud, discovery and conviction is much more likely which will hopefully deter would be fraudsters from stealing from the organisation which does so much for charities across the globe.
Machine faults
Lovers of paper tickets will know that there's nothing more frustrating than going all the way to the shop to buy a ticket, only to discover that the machine isn't working. While the National Lottery site, like any other website, may experience the odd glitch, it is considered to be considerably more reliable than the 44,500 ticket machines dotted across the United Kingdom. Additionally, physical sales of lottery tickets are generally not available between the hours of 1.30am and 5.00am as this 'downtime' is used by the National Lottery for essential maintenance and updates to its systems. While not a problem for many, this can be inconvenient for night owls and those who work unsociable hours.
The downsides of digital
So far in this article, we've talked about the very real advantages of the National Lottery going completely digital but, what about the disadvantages? In this section, we'll play devil's advocate and look at some of the reasons for keeping paper tickets alive.
Problem gambling
When we make any purchase online, including buying lottery tickets, we can do so in just a couple of minutes on a phone, laptop or tablet. The ease with which people are able to gamble online in 2023 has, in recent years, been the subject of many a headline; with new legislation being discussed on an almost daily basis. Problem gambling is fast becoming an epidemic worldwide and a lot of people blame the convenience of online gambling for the issue. On the other hand, buying a paper ticket requires leaving the house, walking or travelling to a shop and possibly having to queue to make a purchase. Because of this, many people may simply decide not to bother which may be a minor annoyance for most people but could make a real difference in the life of a problem gambler.
Make sure to visit HotSlots casino, where you will find a variety of interesting casino games. However, remember to always gamble responsibly and never spend more money than you can afford.
Psychological gain
For a lot of people, having that ticket tucked in their pocket or handbag is a physical reminder of the possibility of winning and, a lot of people say that they wouldn't get the same kind of thrill from playing the lottery online. Similarly, many people say that buying a scratchcard online just isn't the same as being able to physically scratch off the panel to reveal a possible win. In the UK alone, around 1.5 million people are thought to be at risk of developing a gambling habit; something which is extremely harmful and can lead to debt, job losses, crime, relationship breakdowns and, unfortunately, in some cases, suicide.
Don't let a hobby turn into a habit
Whether you choose a paper ticket or prefer to play the lottery online, it's important to remember that the lottery is a form of gambling. While we mentioned earlier that paper tickets purchased from a shop can help in the fight against problem gambling, this is not always the case. Most of us will have seen somebody buy a scratch card in a shop, scratch it off and, then, immediately swap a winning card for further tickets. With any kind of gambling, it's essential that you know when to stop and that you make sure that you never gamble more than you can afford to win. g