As Beyoncé Giselle Knowles-Carter turns 40 we celebrate the songs that have kept us crazy in love with her over the years.
For Millenials and those in Gen X and Z, it's hard to even imagine music without Beyoncé. Since making her debut with Destiny's Child in 1997 when she was just 16 years old, King Bey has been simply irreplaceable, running the world — and bringing her ladies into formation while doing it.
As Beyoncé Giselle Knowles-Carter turns 40 we celebrate this iconic diva by ranking her 40 best songs. These are the tracks that have kept us crazy in love with Yonce since the '90s and leave us craving the next time she jumps in the studio.
Crazy In Love
The fanfare of those blaring horns (courtesy of a sick sample from the Chi-Lites) heralded the arrival of a new queen in 2003. Reigning at No. 1 for eight weeks — and still causing delirium on the dance floor every single time that the DJ drops that beat — this titanic Beyoncé banger with boo-for-life Jay-Z was everything that the singer needed to fulfill her solo destiny.
Formation
She took the hot sauce out of her bag and poured it all over this ferocious anthem that announced the arrival of Beyoncé 2.0 with its surprise 2016 release. (It dropped the day before her second Super Bowl halftime performance.) Celebrating both her Southernness and her Blackness, B goes hard for the ladies to join her in systematic salvage.
Single Ladies (Put a Ring on It)
There's a '60s girl-group charm to that hand-clapping bounce, but this No. 1 smash is a thoroughly modern manifesto for bachelorettes everywhere: Seal the deal — or you just might get dealt to the side. Bonus points for the iconic video.
Irreplaceable
The acoustic guitars may suggest a sad breakup song, but there are no tears on this kiss-off. Beyoncé's longest-running solo No. 1, spending 10 weeks at the summit, it tells a cheating man exactly which way to get gone: "To the left, to the left."
Say My Name
Beyoncé won the first two of her record 28 Grammys for Destiny Child's 1999 chart-topper, which put the fellas on notice about running any game on them.
Run the World (Girls)
Behind a boombastic attack, complete with militaristic drums and what sounds like an army of Beyoncés, this female empowerment anthem will not be stopped short of total global takeover. Witness the woman at her fist-pumping fiercest.
Drunk in Love
Love? More like crazy in lust on this hypnotic banger that details just how much of a naughty girl Bey can be. An all-night escapade from the club to the kitchen, it finds her grinding, swerving and surfing all up on her gust-rapping hubby.
Freedom
This declaration of liberation from Lemonade — featuring no less than Pulitzer Prize-winning rapper Kendrick Lamar — stomped all over the ghosts of Beyoncé's past in 2016. No longer was she willing to be beauty-pageant perfect, smiling and keeping it cute while steaming inside: The fire — and the freedom — was furiously unleashed.
Love on Top
She played a Diana Ross-like character in Dreamgirls, but it was on this 4 bop that Beyoncé really captured the silky essence of her girl-group-to-solo-superstar forebear. Miss Ross, though, could never blow like B on this old-school R&B jam.
Independent Women Part 1
This Charlie's Angels anthem for "all the mamas who profit dollars" — which hit that No. 1 money for Destiny's Child in 2000 — is B's longest-running chart-topper on the Billboard Hot 100: 11 weeks.
Sorry
This unapologetic FU from 2016's Lemonade grabs its crotch while thrusting its middle finger in his face. She ain't sorry — not one lil' bit. Hell nah.
Partition
In the first half of this Beyoncé track, a sexed-up Yoncé flaunts her rap skills. The second half channels Erotica-era Madonna atop a thrusting bass line. This is Mrs. Carter at her edgiest and most explicit.
Baby Boy
Beyoncé's 2003 No. 1 single with reggae star Sean Paul is made for grown-up grinding. No doubt, there were a bunch of baby boys — and girls — created after bumping along to this in the club.
Bootylicious
Rocking a sample of Stevie Nicks' "Edge of Seventeen," this fat-bottomed groove shook all that jelly straight to the top of the Billboard pop charts in 2001.
If I Were a Boy
One of her few hits that she didn't have a hand in writing, this folk-flecked ballad was nonetheless owned by Beyoncé. Stripping away all the diva attitude and revealing a vulnerable soul, it shows our goddess may be part human after all.
Hold Up
Sampling the '60s pop hit "Can't Get Used to Losing You," Beyoncé infused this Lemonade track with a double dose of hip-hop and R&B, turning it into a contemporary callout that would stop any bad boy in his tracks.
Survivor
As Destiny's Child went through a gossipy revolving door, going from a quartet to a trio — welcoming Michelle Williams in the process — Beyoncé's girl group let all y'all know on this 2001 smash that they weren't gon' give up. No way, no how.
Halo
The I Am … half of 2008's I Am… Sasha Fierce let B explore her pop side more than ever before, and this blissed-out ballad showcases the singer at her most angelic, floating through the heavens with a chorus that will never come down to earth.
Get Me Bodied
For generations to come, there will be Black folks at cookouts, family reunions and wedding receptions dropping down low and sweeping the floor with it, doing the "uh-oh" and patting their weaves — whether they have one or not. All because of Beyoncé.
03 Bonnie & Clyde
We already knew that Jay-Z was gangsta, but Bey showed that she was down to ride with Hov — and keep the getaway car running. And it's a theme of their ride-or-die romance that they've kept living since this song announced them as that forever couple in 2002.
Bill, Bills, Bills
Even as a teenager, Beyoncé — a co-writer on this, the first No. 1 hit for Destiny's Child in 1999 — knew better than to tolerate a scrub with no dough.
Savage Remix
It was a case of game recognizing game when Beyoncé gave her Houston homegirl Megan Thee Stallion the ultimate co-sign by jumping on the remix of "Savage" that took the song to No. 1 in 2020. The result, with a rapping B getting in touch with her most ratchet self, was also a Grammy-winning collab.
Check On It
Beyoncé mixed it up with two different rappers — Slim Thug and Bun B — on two different versions of her 2006 No. 1 hit originally made for her movie The Pink Panther.
Me, Myself and I
A song from 2003's Dangerously in Love that spoke directly to "all the ladies," this track reminds us all of exactly we got in the end. You feel her?
Deja Vu
If it weren't for the insanity of 2003's "Crazy in Love," this 2006 Bey and Jay joint might have gotten more love. But with its shades of Michael Jackson's Off the Wall — and off-the-charts chemistry between the two honeys — it may be one of the most underrated songs of Beyoncé's career.
Looking Back at Beyoncé's Best Fashion Moments
Beyoncé, who turns 40 on Saturday, has worn showstopping looks on red carpets through the years.
She wore some of her most memorable and daring looks at the Met Gala and Grammys.
Beyoncé loves see-through gowns, mini dresses, and sequins.
In 2000, Beyoncé won a VMA with Destiny's Child while wearing an all-leather look.
In the '90s, Beyoncé skyrocketed to fame with Destiny's Child. In 2000, they won the award for best R&B video for "Say My Name," and Beyoncé wore a leather gown with embellishments on the corset. Fellow group members Michelle Williams and Kelly Rowland wore matching looks.
She wore a showstopping gold dress to a screening in 2002.
Beyoncé wore a gold gown with embroidered flowers to the New York premiere of "Austin Powers in Goldmember," in which she starred.
Beyoncé chose a white gown with a floral-patterned top for the 2003 Golden Globes.
"Queen Bey tapped into her royal standing with this white princess ball gown with large embroidered flowers on the bodice," Alissa Schulman at MTV.com wrote. "She's only missing a tiara."
The singer went with a stunning black gown at the Oscars in 2005.
"Beyoncé's luxurious black velvet Atelier Versace gown at the 2005 Oscar Awards was one of her simplest but most stunning looks to date," Essence wrote in 2012.
She went with another simple black dress at the 2005 Grammy Awards.
That night, she graced the red carpet in a basic yet stunning dress with gold straps.
Beyoncé turned heads at the 2007 Golden Globes in this sequined Elie Saab number.
She was nominated for two awards for her role in "Dreamgirls."
She went with a shorter gold dress for the 2010 Grammys.
That year, she wore a Giorgio Armani Privé mini-dress with textured embellishments.
At the 2011 Met Gala, Beyoncé rocked this mermaid-style silhouette.
Her Pucci gown was so tight that she could barely make it up the stairs without help.
also read :
addison rae age addison rae leaked addison rae met gala addison rae net worth aesthetic pfp allkpop anime pfp jotaro joestar Ateez Australia best time to post on tiktok Billie Eeilish Bbirthday Billie Eilish Sister Onlyfans blackpink album blackpink how you like that blackpink ice cream blackpink lyrics Bruce Springsteen BTS BTS Birthday Canada dirtyship enhypen leader erome f1.com/vote fortnite halloween 2021 hermes jojo how old is addison rae jay z jessi kpop jolyne cujoh pfp Jungwon met gala New York niki enhypen onlyfans pucci jojo simone biles TikTok twice United Kingdom United States who is addison rae who is addison rae dating Zillow
Looking Back at Beyoncé's Best Fashion Moments
Beyoncé, who has become one of the biggest influencers in entertainment and fashion, turns 40 today.
Since rising to prominence with Destiny's Child in 1996, Beyoncé has witnessed immense success and fame from her lucrative music and acting career, as well as fashion endeavors such as Ivy Park.
The award-winning singer got her start in fashion when she and her mother Tina Knowles created a fashion line called House of Deréon together in 2006. The brand was inspired by three generations of women in their family, using the name "Deréon" as a tribute to Beyoncé's maternal grandmother, Agnèz Deréon.
The brand was reportedly popular amongst Beyoncé's and Destiny's Child's fans, but it eventually closed in 2012.
But her success in the fashion industry didn't end there. In 2014, the singer signed a deal with British fashion retailer Topshop to create a line of activewear and called it "Ivy Park." The name was a nod to her daughter Blue Ivy and her favorite number being four, which in roman numerals is IV, as well as a park she used to frequent in Texas. The collection with Topshop dropped in 2016 and was met with great success.
In November 2018, however, sexual assault allegations came to light regarding Sir Philip Green, Topshop's owner, which led Beyoncé to buy back her shares, assuming full ownership of the line.
In 2019, Beyoncé revealed she partnered with Adidas to relaunch her Ivy Park brand. The first Ivy Park collection under Adidas made its debut in January 2020 and is said to have sold out in minutes after the online launch.
Beyoncé has been married to Jay-Z (born Shawn Carter) since 2008.
The two began a relationship after collaborating on Jay-Z's song "03 Bonnie & Clyde" in 2002. The Carters are viewed as one of the most influential couples in entertainment today, with both of their involvements in music, fashion, production companies, liquor, art and more.
Most recently, the Carters were featured in Tiffany's latest campaign, featuring a never-before-seen painting by Jean-Michel Basquiat in the jeweler's signature robin egg blue.
As one of the members of Destiny's Child, alongside Kelly Rowland, Michelle Williams and Farrah Franklin — though the latter left after only six months with the group — Destiny's Child was one of the biggest all-girl groups in the late '90s to the early 2000s. The group found great success in hits such as "Survivor," "Bootylicious" and "Lose My Breath." Throughout their time together, Destiny's Child was nominated for 14 Grammys.
The group officially disbanded in 2006, but all three women have reunited for multiple occasions in the last few years, including the 2013 Super Bowl halftime show and the 2018 Coachella festival, where Beyoncé performed as one of the headline artists.
Her performance at the festival received critical acclaim and was described as "historic," seeing that she was the first Black woman to headline at Coachella. The performance was nicknamed "Beychella." She paid tribute to historically Black colleges and universities by featuring a full marching band and majorette dancers as well as Black Greek life. Jay-Z, her younger sister Solange Knowles, Kelly Rowland and Michelle Williams joined her on stage for certain songs.
Beyoncé is 40 and fa-Bey-lous!
The fans of Beyoncé Giselle Knowles Carter turn up and turn out every year for her birthday — and this is a special one.
So, in honor of the 40th birthday of our Queen, this week's Pop Life Chronicles is an all-Bey edition.
'Homecoming: A Film by Beyoncé'
Beyoncé performed two nights at Coachella in 2018.
Beyoncé gave one of the most famous and energized performances ever seen at Coachella when she headlined the festival in 2018.
Luckily for those of us who couldn't score tickets to the live shows, she put together "Homecoming" for Netflix, which features performance highlights and intimate behind-the-scenes footage of her preparations for the show.
'Black Is King'
Disney+ describes "Black Is King" as a "celebratory memoir for the world on the Black experience."
This visual album was filmed as a companion to her 2019 "The Lion King: The Gift" soundtrack and is lush in its celebration of Blackness and African culture.
As with any Bey project, the production is first-rate, a treat for the eyes, and rich in symbolism.
"Black Is King" is streaming on Disney+.
'Dreamgirls'
Beyoncé Knowles attends the "Dreamgirls" premiere at the Ziegfeld Theatre in New York City, December 4, 2006.
"Dreamgirls" may have earned Jennifer Hudson an Oscar, but it scored Beyoncé a hit with the tune "Listen."
Based on the Tony-winning play, the film stars Beyoncé as Deena Jones, one of a trio of Black female soul singers who struggle as they find fame.
The musical was right up her alley. You can stream it on Amazon Prime, HBO Max or Hulu.
Beyonce's "Lemonade" is a dreamy, powerful mix of visuals, spoken word, confessions and lyrics.
Not many people can say their albums spur college courses.
Such was the case with "Lemonade," a sweet success based on the tart marital problems between the singer and her superstar husband, Jay-Z (don't worry, they are OK now).
There were also themes of race, culture and feminism in this critically acclaimed project.
It helps that the music feels pretty timeless as well.
Beyoncé fourth cover for Vogue was shot by rising Black photographer Tyler Mitchell.
Into podcasts?
WBEZ Chicago has got you.
Its "Making Beyoncé" podcast traces her rise from a youngster in Houston to an international icon.
Dancing Queen B
Happy Birthday Beyonce
Beyoncé's Top 40 Songs Ranked
Few artists can get you off the couch to move and groove like Beyoncé (case in point, see Adele). Click play on this Bey-all-day Spotify playlist (curated by my very cool colleague Kendall Trammell), break out your hair fans and dance on the imaginary stage called your living room floor.
Beyoncé, JAY-Z, Childish Gambino, Oumou Sangaré – MOOD 4 EVA (Official Video)
Beyonce's 'B'Day' Turns 15: Collaborators Remember the Music, Moves and Visuals
The stakes were always high when it came to working with Beyoncé. Already a superstar and a three-time Grammy winner as a member of Destiny's Child, with four Billboard Hot 100 No. 1s under her belt, when she went solo in 2003 with the release of "Dangerously in Love," she set a dizzying pace right out the gate, boasting two No. 1 hits and selling over five million copies of the album.
With her sophomore release "B'Day," she knew she had to raise the bar, as both a singer and a visual artist — a given now, as Queen Bey turns 40 today, but not yet cemented 15 years ago.
Although her self-titled fifth album is the first which Beyoncé directly deemed a visual album, many devotees of the singer consider "B'Day," released to accompany her Sept. 4 2006 birthday, to be the first true visual representation of her music. That's largely because, seven months after its release, Beyoncé released the "B'Day Anthology Video Album" DVD, containing 13 music videos.
Crazy in Love! Everything You Need to Know About Power Couple Beyoncé and JAY-Z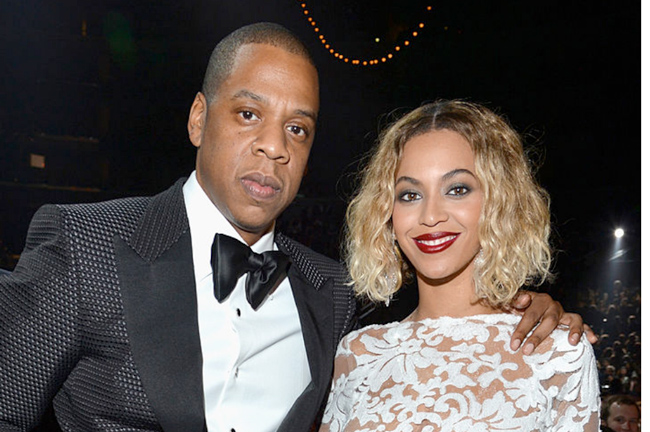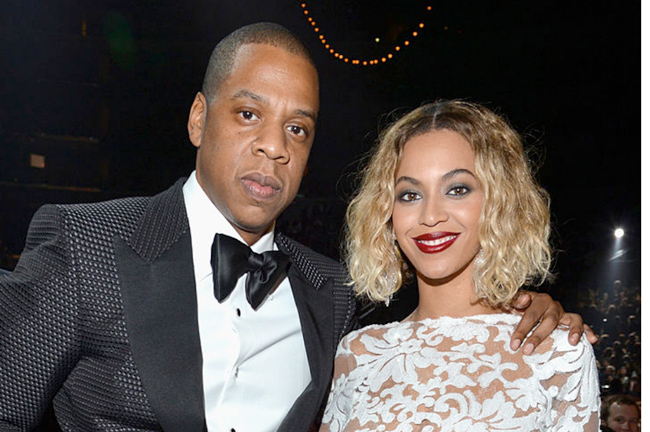 Beyoncé and Jay-Z have been drunk in love since the early '00s. The power couple met when Beyoncé was just 18 years old and started dating a year later, and the "Irreplaceable" songstress—who turns 40 on Sept. 4—was apparently certain all along that her rap-mogul beau would one day put a ring on it.
"We've been together a long time. We always knew it would happen," Bey told Essence in 2008. "What Jay and I have is real. It's not about interviews or getting the right photo op. It's real."
Beyoncé has also admitted that she "would not be the woman" she is if she "did not go home to that man," telling Oprah Winfrey in 2013 that her marriage "just gives me such a foundation."
With Beyoncé ushering in another decade of fabulousness as she turns the big 4-0, let's enjoy some "Déjà Vu" as we take a stroll down memory lane with The Carters and look back on Beyoncé and Jay-Z's rap romance and musical marriage.
When did Beyoncé and Jay-Z get married?
Jay-Z and Beyoncé exchanged vows in a secret ceremony held in New York City in 2008. "It was a very emotional wedding—lots of crying—and really very spiritual," a guest told PEOPLE after the fact.
The intimate affair was attended by just 40 guests, including Gwyneth Paltrow, Chris Martin, and the bride's fellow Destiny's Child alums Kelly Rowland and Michelle Williams, per PEOPLE. Discussing the small ceremony with Essence, Beyoncé said (via PopSugar), "[I'm not a] traditional woman. It's been my day so many days already."
Beyoncé wore a dress designed by her mother, Tina Knowles, for the special occasion. "She was so sweet to let me do that. She came back later one day and she said, 'You know, when my daughter gets married, I'm going to let her pick out her own dress,'" Knowles shared on TODAY. "Maybe she wasn't so excited about it at the time, but she's a sweetheart."
How many kids do Beyoncé and Jay-Z have?
The performers have three children. Beyoncé and Jay-Z welcomed their first child, daughter Blue Ivy Carter, in 2012, followed by their girl-boy twins, Rumi Carter and Sir Carter, in 2017. The couple's eldest child won her first Grammy at 9 years old in 2021, making Blue Ivy the second-youngest Grammy winner ever.
What songs have Beyoncé and Jay-Z collaborated on?
Beyoncé and Jay-Z were making music together long before tying the knot. The duo's first collaboration was "'03 Bonnie and Clyde." In 2018, the couple released their first joint album as The Carters, titled EVERYTHING IS LOVE.
Jay-Z has praised his wife as a collaborator. Explaining to Entertainment Tonight in 2021 about why he loves working Beyoncé, he gushed, "She's super detail-oriented, obviously, as you can see from her work," adding, "She's an incredibly hard worker, super talented, very inspiring."
Below are some popular songs that Beyoncé and Jay-Z have collaborated on:
"Crazy in Love," 2003's Dangerously in Love
"Deja Vu (feat. Jay-Z)" 2006's B'Day
"Upgrade U (feat. Jay-Z)" 2006's B'Day
"(Part II) On the Run," 2013's Magna Carta Holy Grail
"Drunk in Love," 2013's Beyoncé
"Family Feud," 2017's 4:44
What is the significance of the number 4 for Beyoncé and Jay-Z?
The number 4 is special to the Hollywood couple. The music stars were both born on the 4th day of their respective birth months, and were married on the fourth day of the fourth month (April 4) in 2008. At her Live at Roseland: Elements of 4 show, Beyoncé spoke about the number saying (via BBC), "On April 4, 2008 – eight divided by two is four – [Jay-Z] put a ring on it."
The "Crazy in Love" performers even have the number inked on their bodies. Beyoncé has shared footage on Instagram (above) of her and Jay-Z getting the Roman numeral IV tattooed on their ring fingers.
It seems the pair's daughter Blue Ivy's name is also a tribute to the number. After her birth, PEOPLE reported that "sources and fans suggest the couple chose the name 'Ivy' because of the number 4 or Roman numeral IV, which is significant in Beyoncé and Jay-Z's relationship."
Are Beyoncé and Jay-Z billionaires?
Forbes named Jay-Z hip hop's first billionaire in 2019. Although Beyoncé isn't one (yet), their combined net worth is over $1 billion.
What is Beyoncé and Jay-Z's net worth?
Jay-Z might rap about having 99 problems, but money certainly isn't one of them. In March of 2021, Forbes reported that JAY-Z's net worth jumped 40 percent thanks to the sales of Tidal and his Armand de Brignac champagne. The two deals reportedly bumped the billionaire up from $1 billion to $1.4 billion.
Meanwhile, Beyoncé's net worth as of August 2021 is estimated to be worth $440 million, per Forbes. Together, the artists are worth over a whopping $1.5 billion!
Destiny's Child
Destiny's Child was an American girl group whose final and best-known line-up comprised Beyoncé Knowles, Kelly Rowland, and Michelle Williams.
The group began their musical career as Girl's Tyme, formed in 1990 in Houston, Texas.
After years of limited success, the quartet comprising Knowles, Rowland, LaTavia Roberson, and LeToya Luckett were signed in 1997 to Columbia Records as Destiny's Child.
The group was launched into mainstream recognition following the release of the song "No, No, No" and their best-selling second album, The Writing's on the Wall (1999), which contained the number-one singles "Bills, Bills, Bills" and "Say My Name". Despite critical and commercial success, the group was plagued by internal conflict and legal turmoil, as Roberson and Luckett attempted to split from the group's manager Mathew Knowles, citing favoritism of Knowles and Rowland.